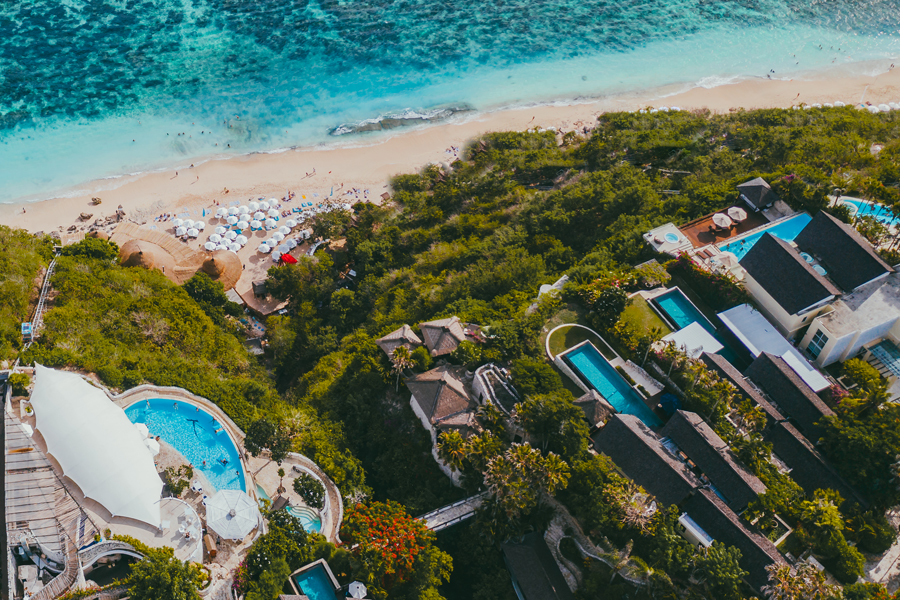 Come Christmas and New Year, this Uluwatu resort doesn't hold back on the celebrations. Knowing that it's the time of year people want to relax, have fun, spend time with family and friends, Karma Kandara presents their annual '12 Days of Karma' program.
From 23 December 2021 to 3 January 2022, this stunning entertainment destination puts on a real show at the top of Bali's south-coast cliffs, with seasonal activities, feasts, cocktail programs, children's activities and wellness experiences galore. There's literally something for everyone over these 12 magical days!
Main Events
The festivities start on 23 December 2021 with the official Christmas tree lighting ceremony. Taking place at the resort's Temple Lounge at sunset, this is the official inauguration of the 12 Days of Karma! Music and cocktails will be ready at di Mare restaurant from 11am, featuring Karma's resident DJ Evie.
On Christmas Eve (24 December), di Mare Restaurant presents a specially prepared three-course dinner to celebrate the occasion, with DJ Suzanne El bringing in the pre-Christmas grooves.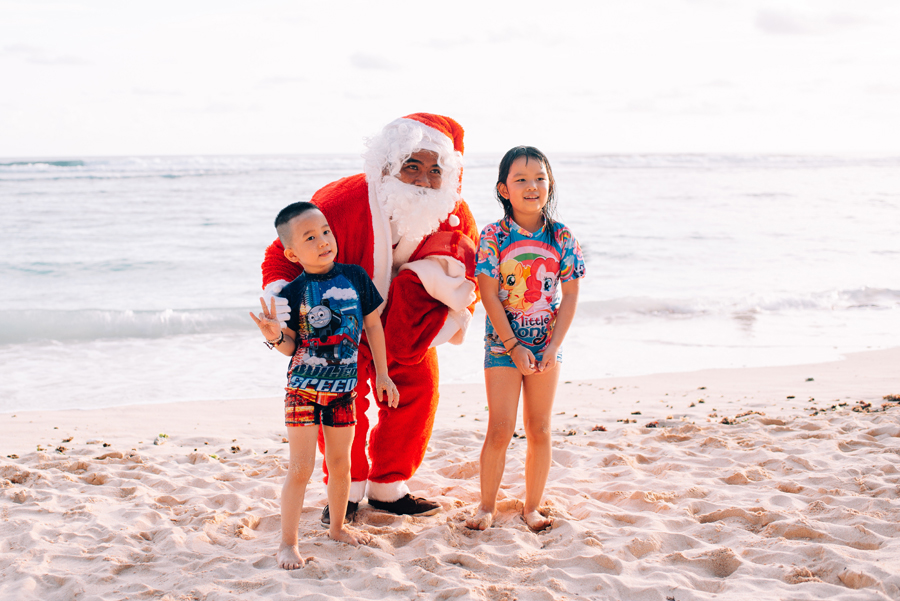 It's Christmas Day! On 25 December it's a family occasion and di Mare Restaurant has put together a full-on Christmas breakfast and brunch, best enjoyed with friends and loved ones — rumours have it that Santa Clause himself will be making an appearance! Come sunset time the place to be will be down at the resort's Tiki Bar, where an international guest DJ will take you on a musical journey as you soak up the Christmas Day sunset over the Indian Ocean.
On Sunday, 26 December 2021, known to many as Boxing Day, Karma Kandara invites you down to the beach for Mimpi Savage Sundays from 11am-late. From 6pm – 9pm, Happy Hour kicks off with a beach bonfire and international DJ.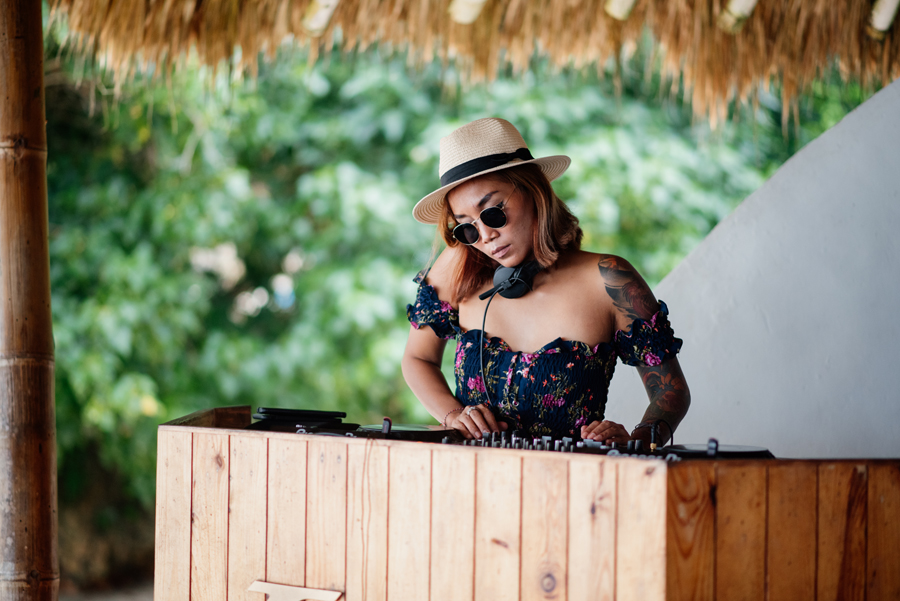 On 27 December 2021 it's going to be a celebration of the country Karma Kandara calls home! Indonesian Archipelago becomes the theme of the day, where Indonesia's culinary diversity and richness will shine at di Mare, accompanied by balearic sunset vibes from the resident DJs.
Jumping ahead to 29 December 2021, di Mare Restaurant will host a special guest, Chef Sergio Satue Barreiros Chef/Owner of Six Senses Restaurant- Jogja! Taking over the clifftop kitchen, Chef Sergio will showcase his modern approach to classic Catalan cuisine. The event will start promptly at 6pm with pass around canapes and flow into an exquisite 8 course menu with wine pairing option available.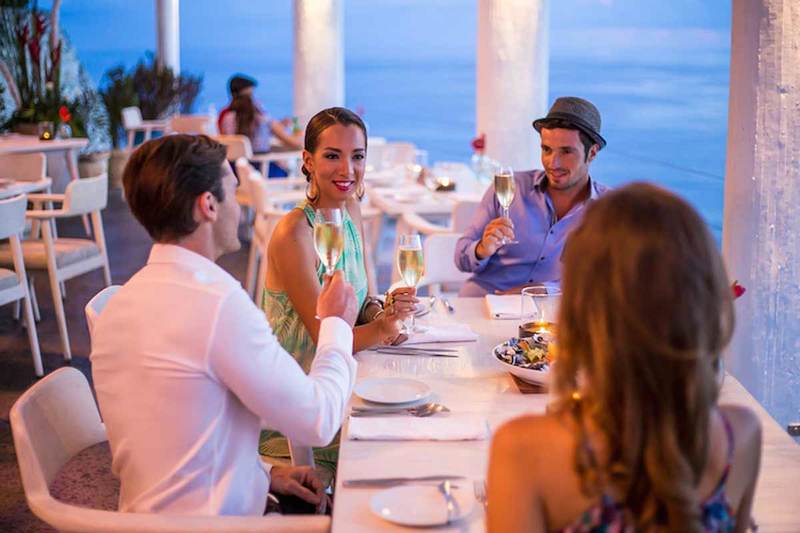 Could it really be New Year's Eve already? On 31 December 2021, Karma Kandara presents a Nautical Luxury NYE Dinner held at di Mare Restaurant. Grab a cocktail and join the festivities at this open, luxurious clifftop restaurant, where drinks, dinner and DJs will set the scene to close out this year and welcome in 2022, Karma style!
It's the revival, the reanimation! Channeling inspiration from Mexico's Dia de los Muertos (Day of the Dead), Karma is celebrating life on New Years Day with a Mexican-themed program. DJs, decorations, dining and face painting will take place at this fiesta down at the beachfront Tiki Bar.
To close up the 12 Days of Karma, whilst simultaneously opening 2022 with a real bang, an epic Karma Pool Party will be taking place on 3 December 2022. At the clifftop infinity pool of Karma Kandara, gather with exquisite food and drinks – rumour has it copious amounts of Champagne will be available – and dance under the sun with a line up of resident and international DJs.
12 Days of Karma Spa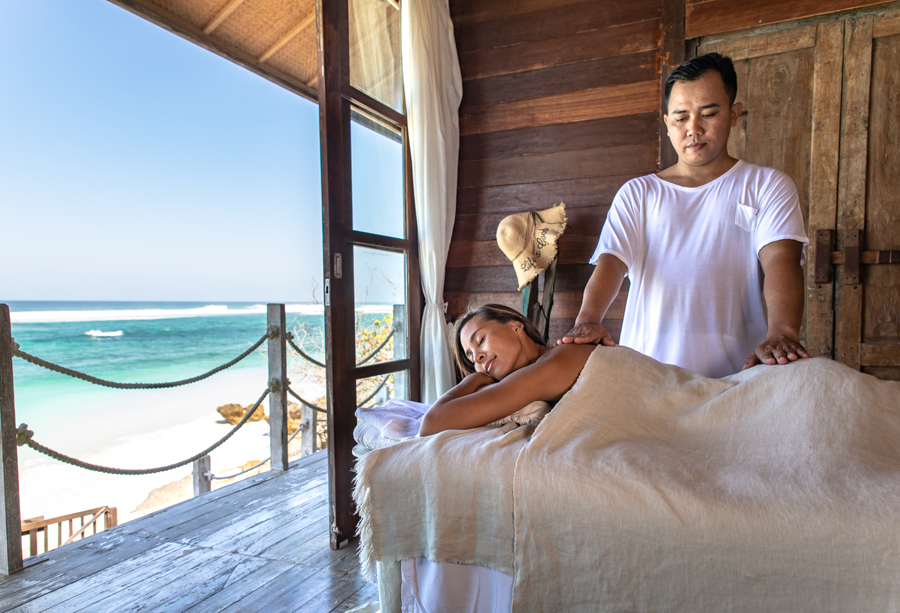 The year-end break is not only about celebration, it's also about rejuvenation! That's why throughout the same period as 12 Days of Karma (23 December 2021 – 3 January 2022) is a spa and yoga program that should be taken full advantage of, whether you're looking to wind down after a tough year or reenergising for the year ahead.
Karma Spa has a huge range of massage and wellness specials to enjoy across the 12 days. Receive a complimetary Karma Spa Coconut Candle with your 90-minute Coconut Blessing Ritual at Ocean Spa (23 December); special for New Year's Eve, unwind with Island Escape, a cleansing journey to combat fatigue,tension and digital overlad 30-minutes Warm Sea Salt Scrub + 60-minutes Sacred Balinese Massage + 30-minutes Karma Yoga Facial at Ocean Spa; and on 1 January 2022, start by pressing away all of last year's troubles with The Deep Detox, 30-minute Infrared Detox Sauna + 60-minute Customize Massage + 30-minute Facial Massage.
At Karm's iconic, beachfront Yoga Bale you'll find a different yoga flow to try everyday, starting at either 8am or 5pm, sunrise or sunset! There will Rise and Shine Flows, Christmas Power Yoga, Mother and Daughter Yoga, Vinyasa Flows and more.
Children's Activities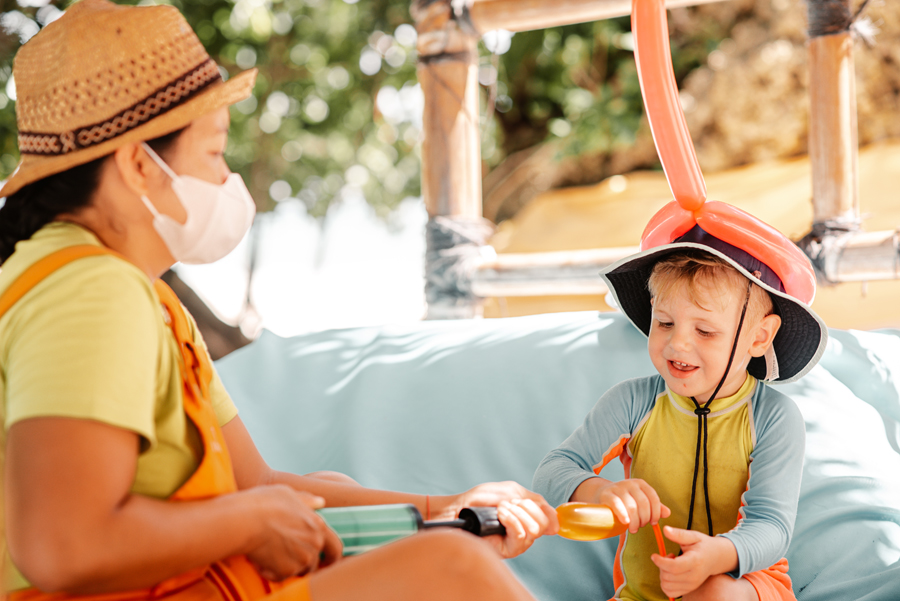 Karma Kandara is known as a family-friendly destination, they've always found fresh and innovative methods to entertain the young ones over at the Three Monkeys Kids Club. To ensure they enjoy lots of fun on Christmas Day, the resort has organised a series of activities from Christmas t-shirt painting, scavenger hunt, to greeting Santa on the beach.
Make your family's day merrier with the Gold, Silver and Family packages on offer, which includes sunbeds, towels, drinks, food and complimentary access to Karma Beach, available on Boxing Day.
Browse the FULL PROGAM for 12 Days of Karma online here:
For more information or reservations, please call +62 361 848 2202 or email dofb@karmakandara.com
Karma Kandara Bali
Jl. Villa Kandara, Banjar Wijaya Kusuma, Ungasan
+62 361 848 2202
dofb@karmakandara.com
karmagroup.com