as launched an amazing Sunday brunch in Canggu! Serving up the best of their contemporary Japanese fusion menu, alongside epic ocean views over Batu Bolong Beach, it's a weekend experience you just can't miss.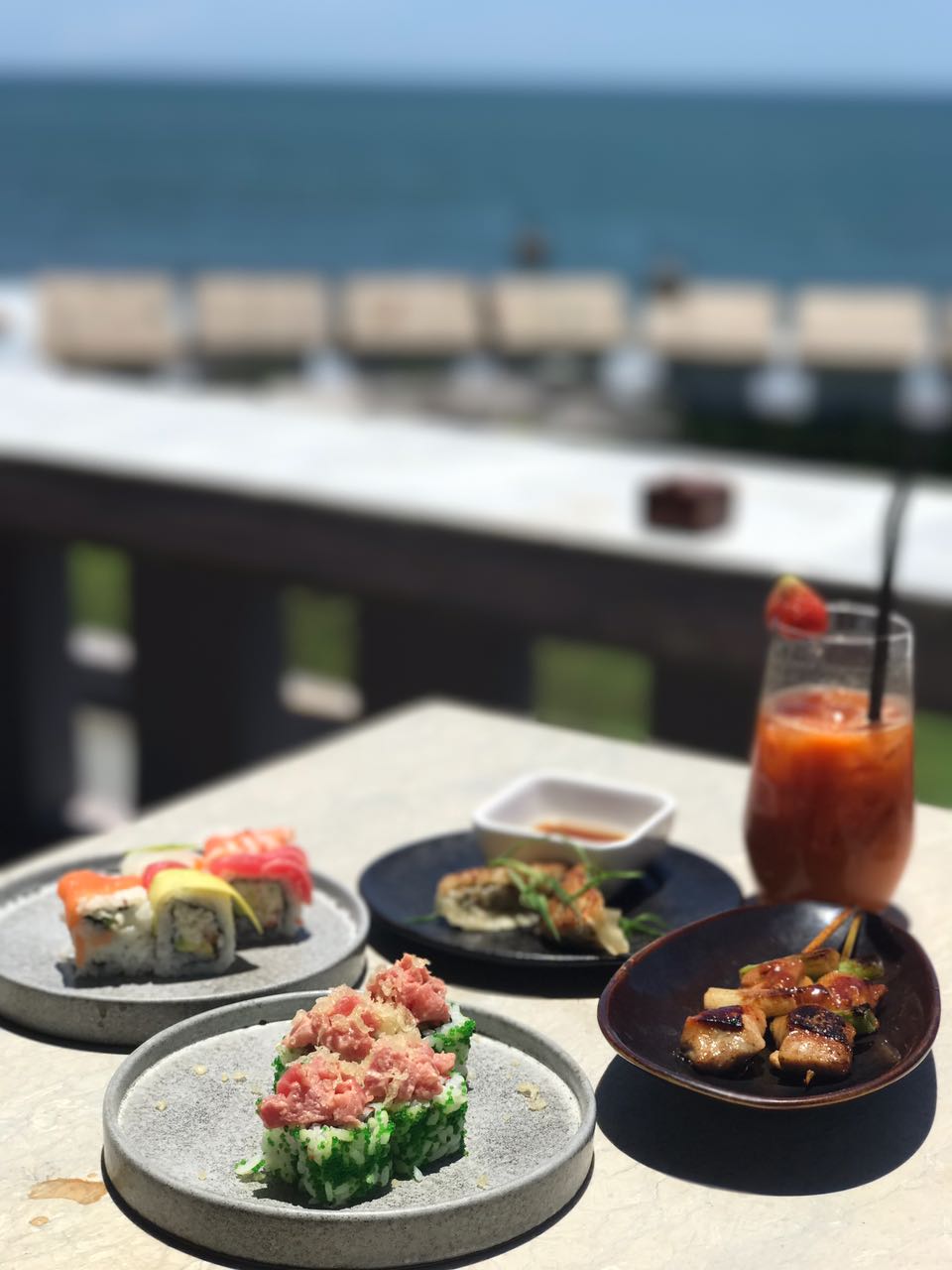 Along the idyllic Batu Bolong, Ji Terrace stands with an epic view from two-storeys up. It's a strategic spot to sit and watch the surfers tackle the "Old Man's" waves rolling in.
Whilst usually a popular dinner and sunset destination, Ji Terrace has decided that their view and the warm sunshine are wasted if not enjoyed during the day and hence they have launched a Sunday brunch in Canggu of epic proportions.
Still serving their unique Japanese fusion menu, this Sunday brunch is not your usual buffet spread. No this is a carefully curated a la carte menu comprised of a mixture of sushi, sashimi, meat dishes, rice dishes, fresh salads and more – all made fresh when you order them!
Think of crispy Arancini Balls, with Spicy Yellow Fin Tuna and a side of Sashimi Salad. Or Pork Gyozas with Duck Breast & Japanese Mushrooms the favourite 'Dragon of Ji' sushi roll. For the extra indulgent, bite into a succulent Kobe Style Black Angus Tenderloin before finishing off with a signature Green Tea Cheesecake – have we said enough?
From 11am-3pm you can eat to your heart's content, ladies and gentlemen – order a bit of everything, then maybe add on a few more plates of what you liked the most.
A Dedicated Kids Corner; Arts & Crafts is also available to keep your young ones entertained while you're busy sipping on signature cocktails or maybe even a bottle of bubbly. Brunch includes free access to the Hotel Tugu Swimming Pool.
Ji Terrace By The SEA
Address : Hotel Tugu Bali Jalan Pantai Batu Bolong, Canggu
Telephone : +62 361 473 1701 / ji@tuguhotels.com
Website : www.jiatbalesutra.com/ji-terrace-by-the-sea/