Food connoisseurs around the island will be ecstatic to know that Le Petit Chef, the world's smallest chef, is making his way to Bali for the first time ever. Standing at only 58mm tall, the viral sensation will be making his island debut at Grand Hyatt Bali from 30 April to 31 October 2021.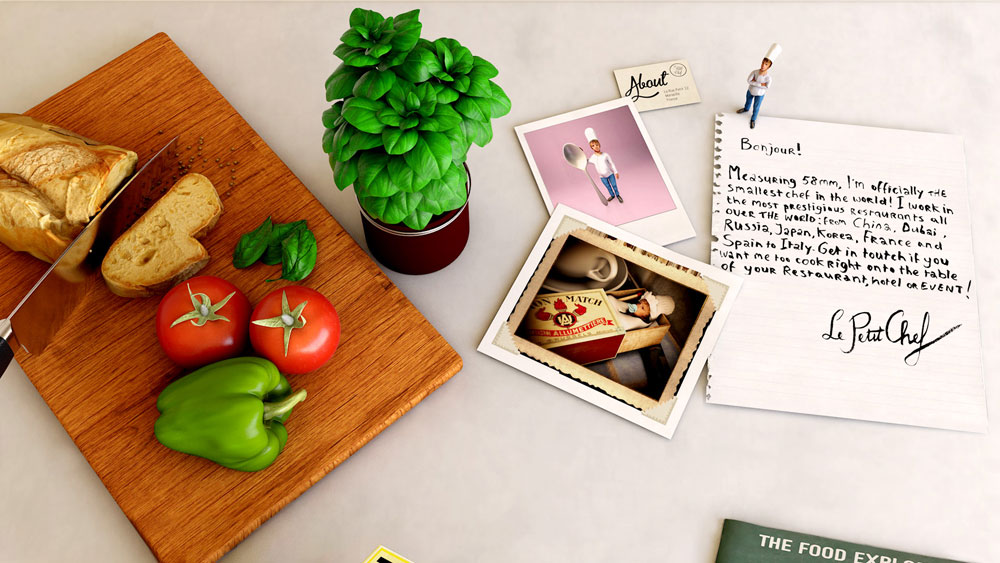 Since his inception in 2015, Le Petite Chef has enjoyed massive success and left a lasting impression on his guests, becoming a viral sensation all over the world, from London, Singapore, Dubai, and Kuala Lumpur, to name a few. Now, Le Petite Chef finally makes his way over to Bali, hosted by the culinary director of Grand Hyatt Bali, Grzegorz Odolak.
Integrating cinema, theatre and culinary creations, Le Petit Chef is brought to life with state-of-the-art technology developed by Belgian-based company, Skullmapping. The innovative dining experience utilises 3D projection mapping to present the story of Le Petit Chef, a small animated chef, onto patrons' plates, where the chef proceeds to 'prepare' their food in front of them. Supported by overhead projectors, diners will witness the dining table transfixed into an immersive theatre, where the tablecloth, plates and utensils serve as backdrops and props for the tiny chef to show off his culinary expertise.
"Grand Hyatt Bali is bringing new and unique dining offers this year, and one, in particular, is Le Petit Chef," said Grzegorz. "I am delighted to announce that Grand Hyatt Bali will host the renowned smallest chef in the world. With Le Petit Chef, we are excited to invite diners of all ages to go on an immersive dining journey to remember," continued Grzegorz.
Guests can spoil themselves with the culinary offerings of Le Petit Chef from 30 April to 31 October 2021 at Klungkung Room, the exclusive private dining area at Grand Hyatt Bali, which can accommodate up to 20 guests per seating. One Le Petit Chef Classic dinner session will be available from Wednesday to Friday, while two Le Grand Chef dining sessions will be available on Saturday and Sunday. The little ones can also experience Le Petit Chef with the Le Junior Chef menu, available from Wednesday to Sunday.
Diners will have the chance to experience the five-course dinner from three menu options: Le Petit Chef Classic menu (IDR 795,000nett), Le Grand Chef menu (IDR 950,000nett) and Le Junior Chef menu (IDR 350,000nett).
For reservations, please visit lepetitchef.com/grand-hyatt-bali
Grand Hyatt Bali
Kawasan Wisata Nusa Dua BTDC, Jl. Nusa Dua, Benoa
+62 361 6177 1234
grandhyattbali.com