It was in the 17th century when an adopted son of the King of Mengwi received a heavenly message to build a temple on Sari Hill in Mengwi. When he first arrived and saw this place for the first time he worried that perhaps his divine message was really a wrong number. This was the most barren place he had ever seen in Bali – totally void of foliage – a real disaster area with not a tree, bush or anything green anywhere in sight.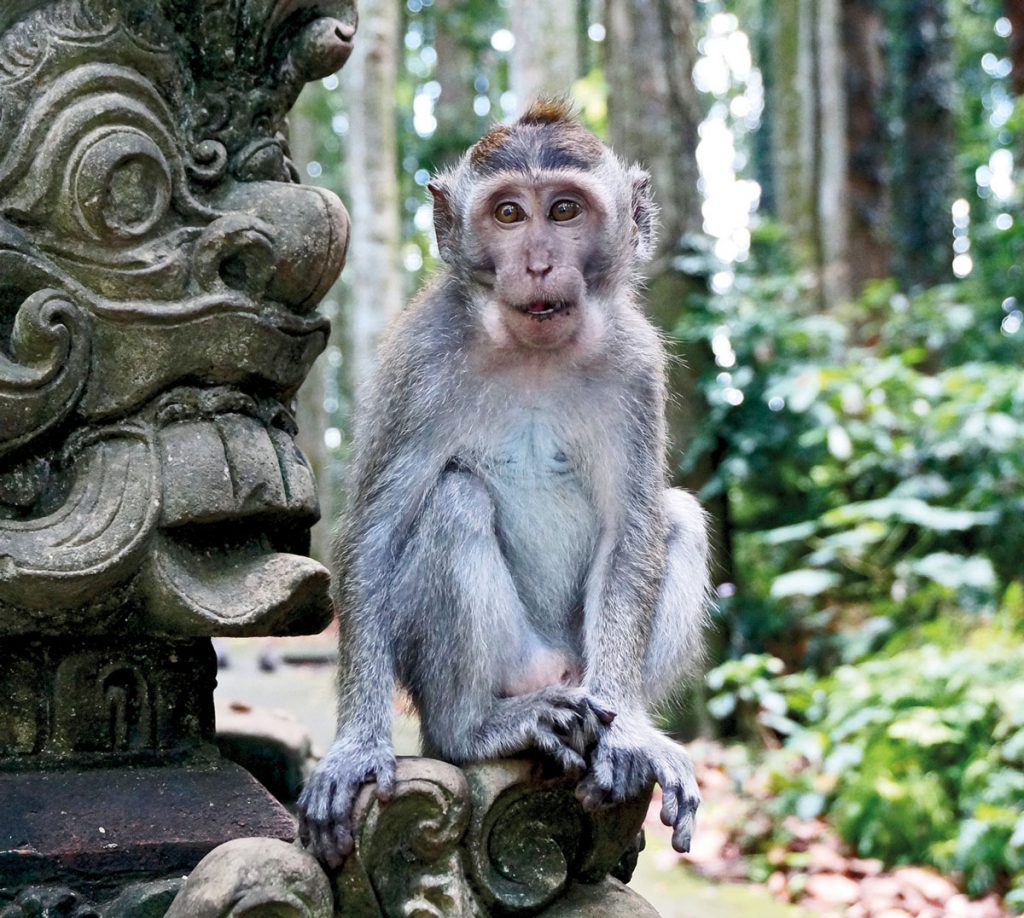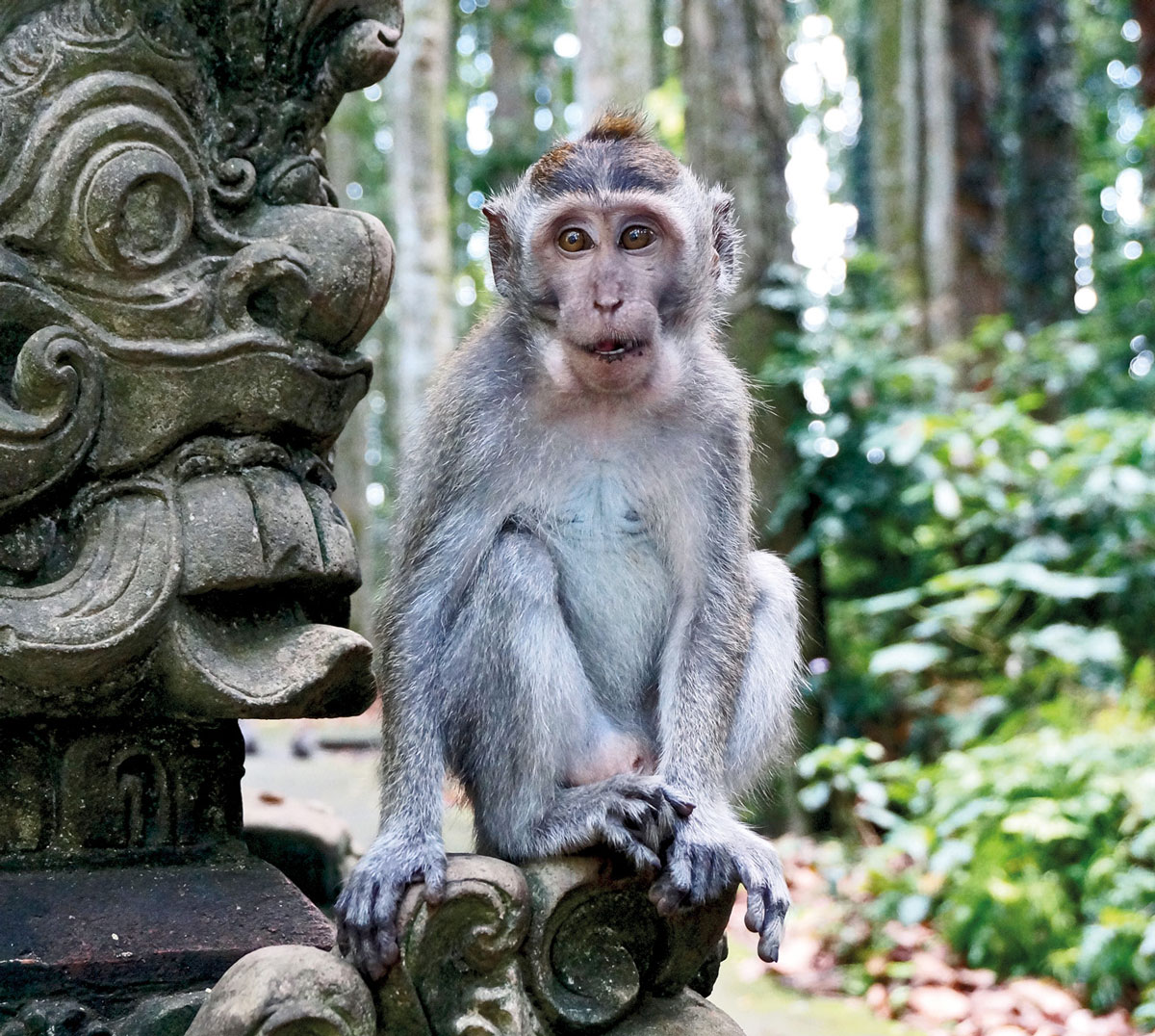 His obedience towards God's order has turned the once barren place with no plants at all into a green area surrounded and protected by trees. It is said that all the greeneries were supernaturally teleported by God Ida Bhatara from His holy volcano, Mount Agung. However, that wasn't the only magic occurring that day, for hundreds of monkeys were also 'sent' to the temple's area to compliment the trees.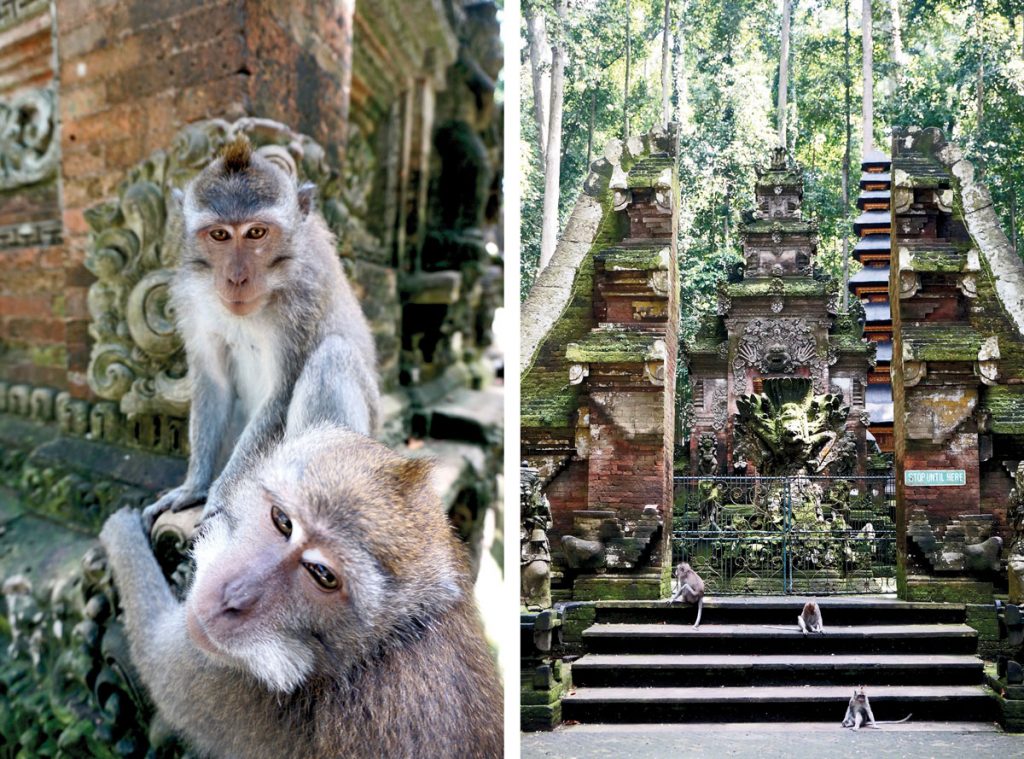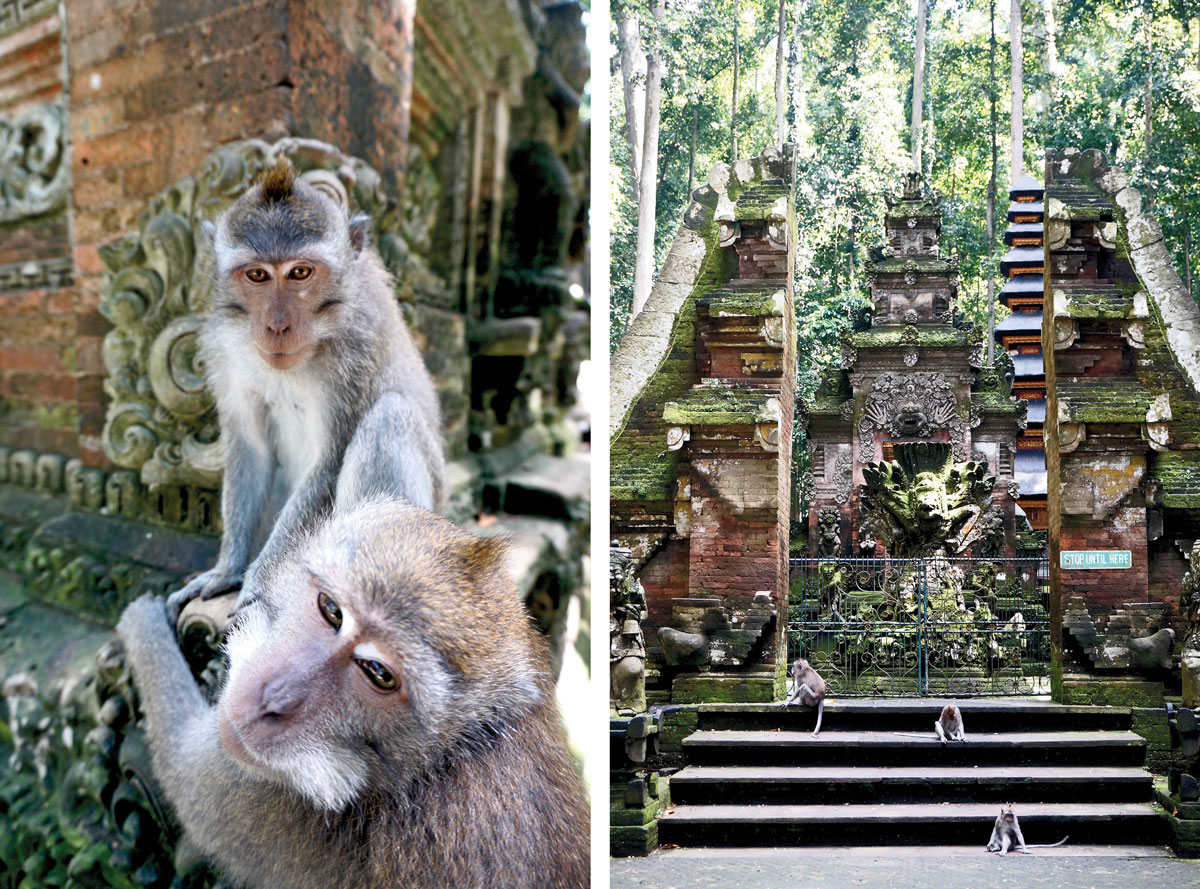 These monkeys immediately started occupying their positions as protectors inside and around the temple. Some faithful elders in this area claimed that they can verbally communicate with these monkeys – but only when they are praying and focused. However, the elders did reveal that just about anybody can also communicate with these monkeys. If we are in a highly-focused state, then it is said that we could hear the monkeys talk to us – and that we are able to talk back to them – and see the trees walking around guarding the area. Today, this area is called Sangeh, Mengwi. Due to its abundance of trees and monkeys, Sangeh is also, for many times, referred to as Monkey Forest. Many Balinese people consider Sangeh as the real Monkey Forest in Bali – not to be confused with the famous one located in Ubud.