Each Balinese person feels deep roots to the place where he or she was born. Whether these memories are pleasant and idyllic, or dark and ominous, a Balinese person seems incapable of escaping their roots. From the day of their birth a new born baby is tied ritually to the family compound, and the culture continuously stresses the predominance of family and community. Until recently the majority of Balinese people rarely if ever strayed too far from their home village, except en masse with other members of the village to pray at a distant temple. Childhood memories are therefore deep and vivid. For a middle aged person from the southern part of the island, the family compound might be remembered like this.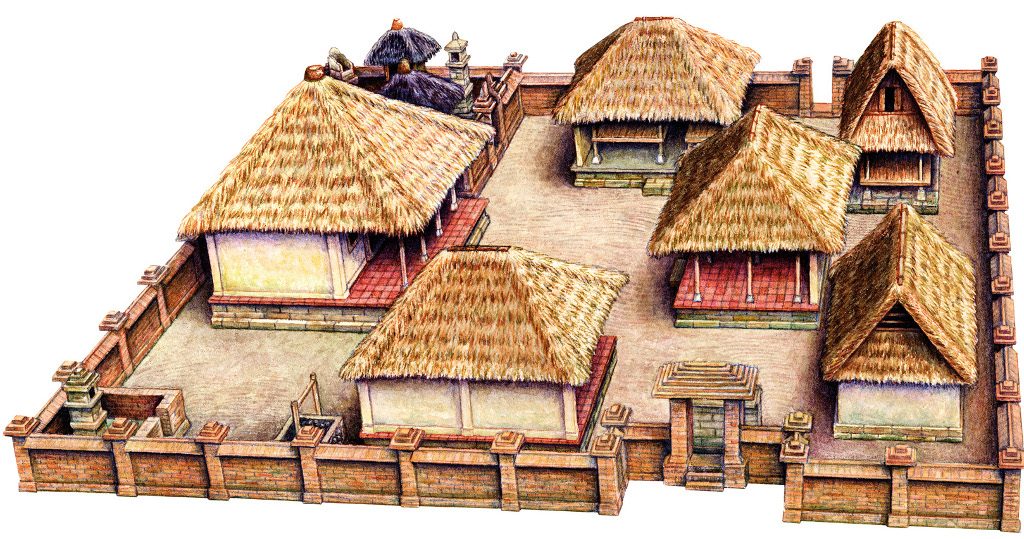 Still dark in the morning, hearing father turn on the Mahabharata serial radio drama, sounding garbled and distorted from the transistor radio by his bed. At dawn, walk through the rice fields down the steep hill to the river for a chilly morning bath, then filling up the plastic jug with spring water for the day's use. The smells from the kitchen, wood smoke from the fire, the chilies frying in oil. The strangely sweet and pungent smells from the pig pens.
Working in the fields till mid morning and then returning home for a big meal and then a rest. Afternoons of the strong tropical sun, the powerful sunlight illuminating common objects and making them seem monumental. Or endless afternoons of rain sitting on the floor of a pavilion and trying to guess where everyone was by looking for their sandals in front of the other pavilions.
Later in the afternoon back to the fields for another work session, and finally back to the river for another meeting of the bathing club. Return home to prepare for afternoon offerings.
At night the compound door was closed as the darkness began to expose the sinister forces hiding in places both familiar and unfamiliar. The household chickens made exhausting leaps into the small tree in the compound to avoid being bothered by the dogs during the night. Gamelan music would float in during the night, which temple was it from? Or is it a practice session from a neighbour? If the fields were wet the chorus of crickets and frogs would mingle with the raspy sounds of the swaying coconut leaves. All forming an invitation to join the sleepy world of strange juxtapositions and freely roaming spirits.
---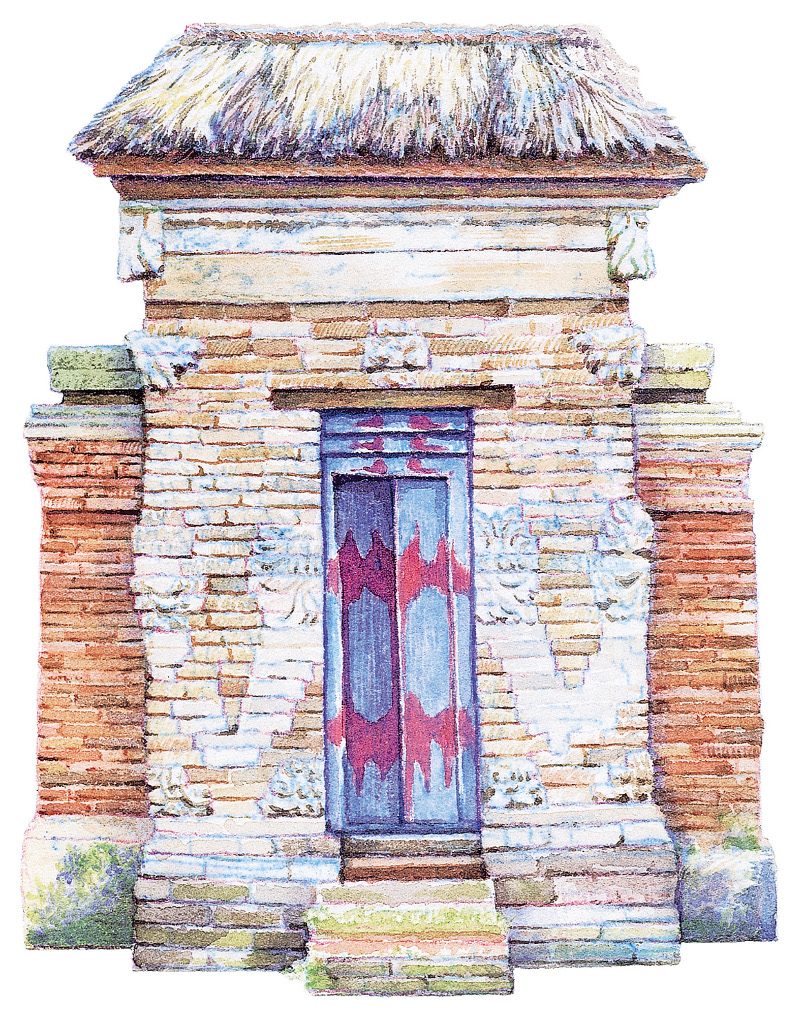 When our nostalgic person returns to the village for a ceremony or just to visit, he or she will find some changes. Father's little plastic transistor has become a massive stereo system, there might be a minivan in the garage. The nearby gamelan might be rehearsing for a contracted performance at a Nusa Dua resort. But even though the children of today will remember different particulars about their childhood, their memories will flow with the same rhythms and qualities as the generation before them.