As mentioned before, there is no standard arrangement for a temple. So to explain its system of courtyards we will focus in on one particular temple, Pura Geria Sakti from the village of Kendaran in south central Bali.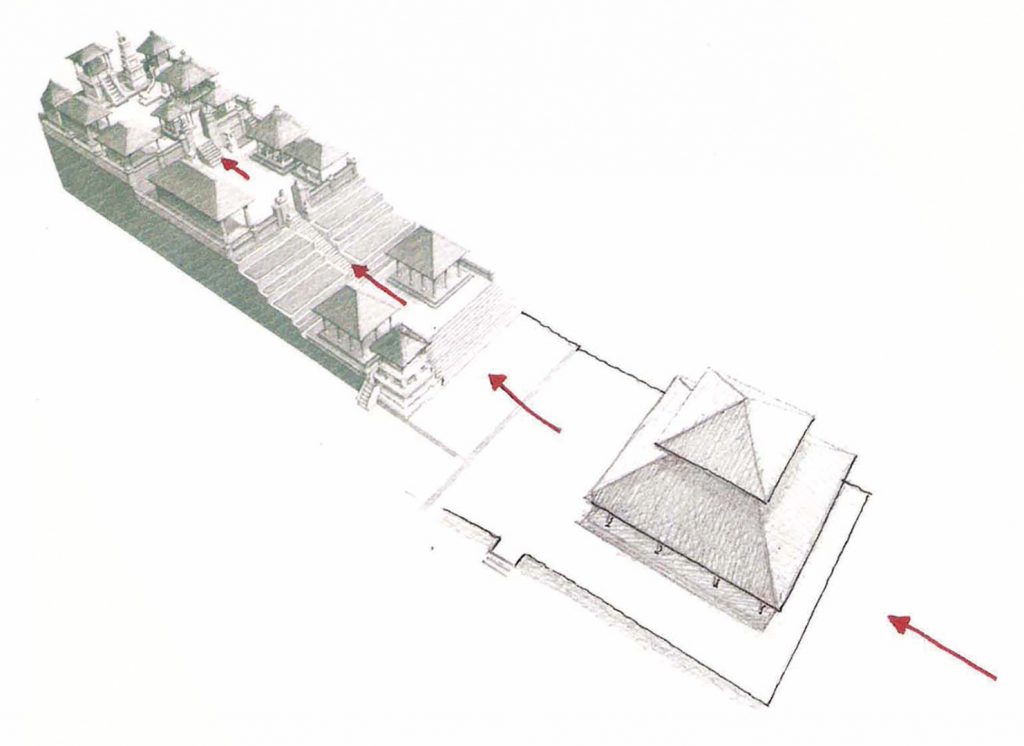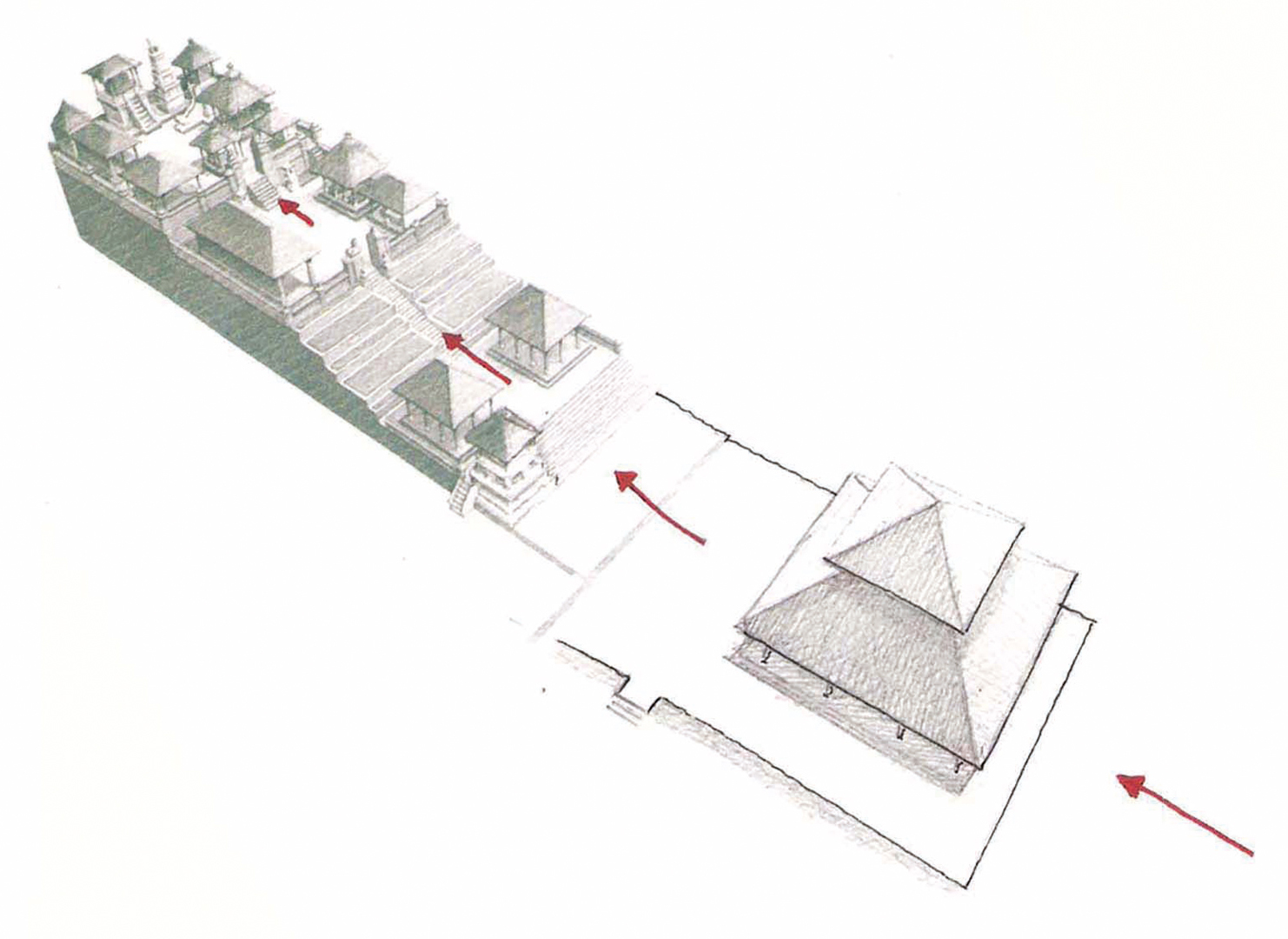 This is one of the grand temples in Bali that is associated with the famous priest from the 14th century, Pedanda Nirartha and is the clan temple for the venerable clan Manuaba. This temple clearly exhibits the progression from the first to the third courtyard. It shows how the courtyards guide the visitors in the lowest, most common areas, through a series of stairs and gateways into the holiest part of the temple.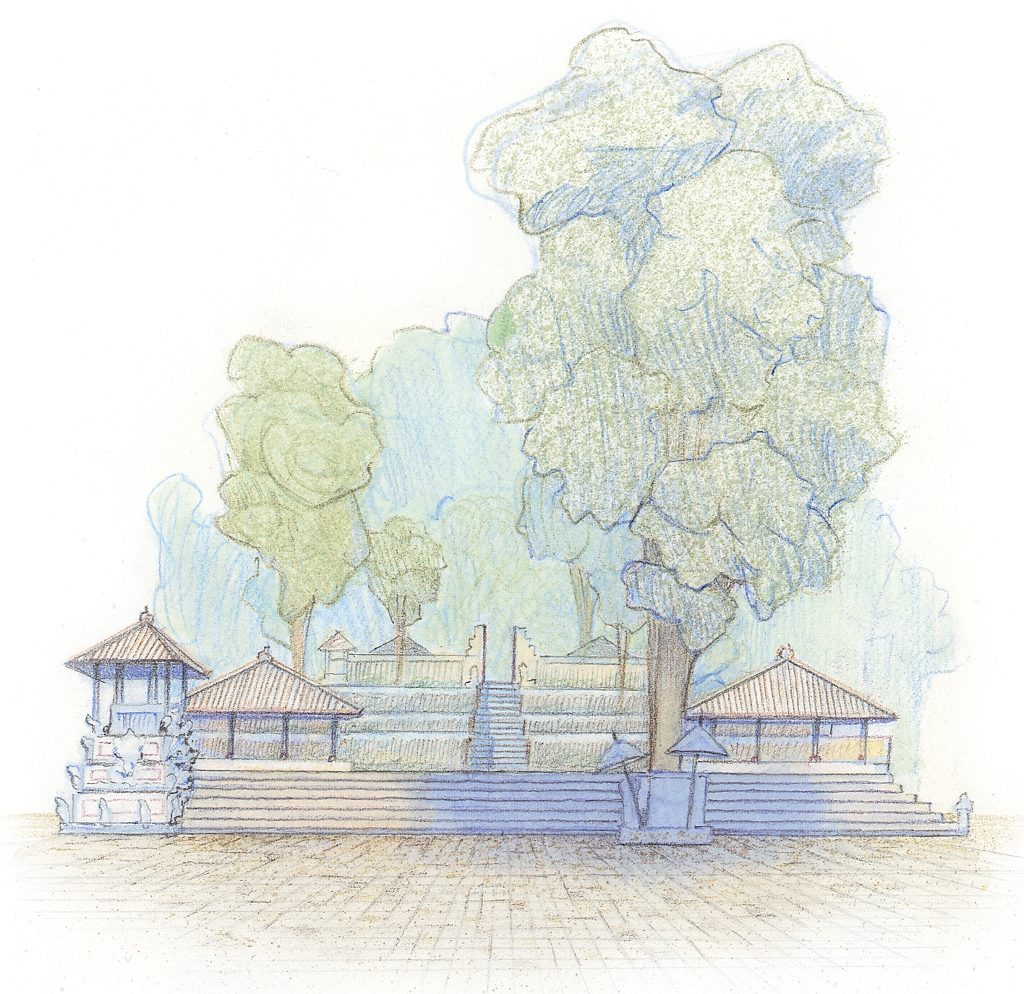 During a temple ceremony the activity in the lowest courtyard (being the most kelod area of the temple) is called Jaba, a place for vaudeville style entertainment, sometimes bawdy, sometimes profane. There are food and drink warungs, sometimes places for petty gambling, the most secular dances are preformed here. This is the place that celebrates humanity.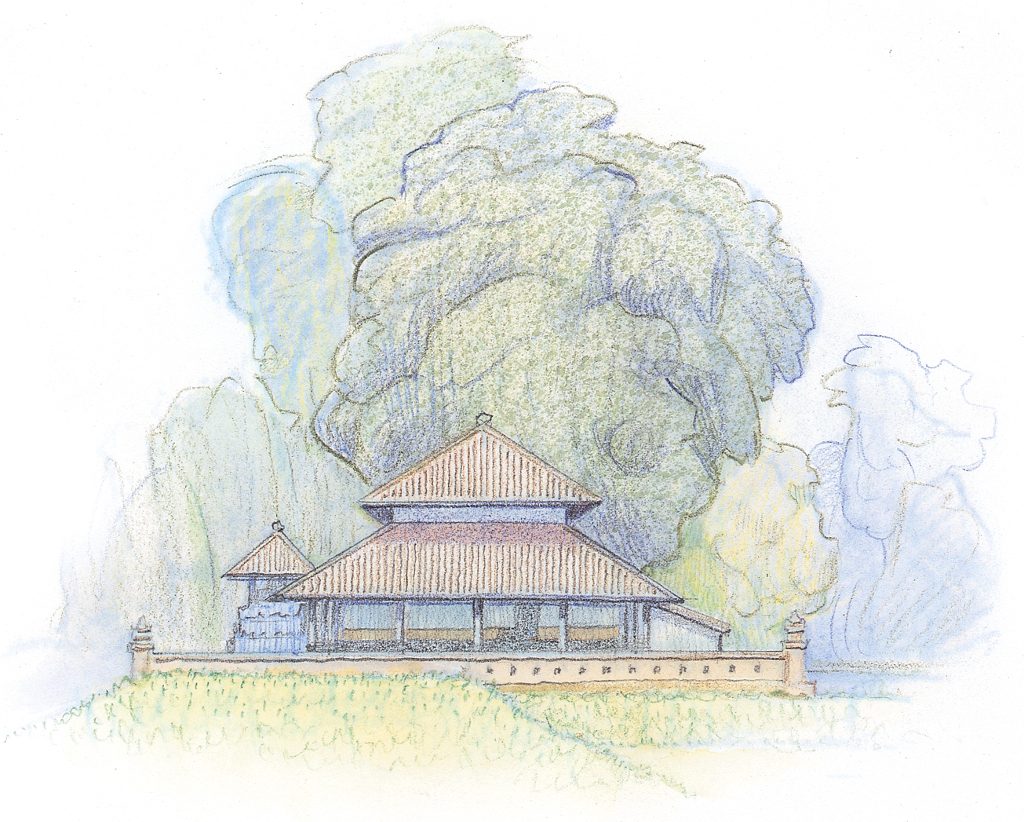 Starting from here the direction is towards kaja, towards the mountain, towards the inner courtyard, towards an increasingly spiritual experience. The middle courtyard, Jero, is where the worshipers wait for their turn to bring their offerings to the priests, it is a sort of staging area. At the height of the ceremonies there can be long lines of people waiting, there are plenty of opportunities for people watching and small talk. But the relatively free wheeling attitude of the lower courtyard is not evident here. Already the people's attention is directed to the inner courtyard, where not only physical conformity to custom and dress, but also an expectation that a person's thoughts and feelings should be acceptable to the Gods in attendance.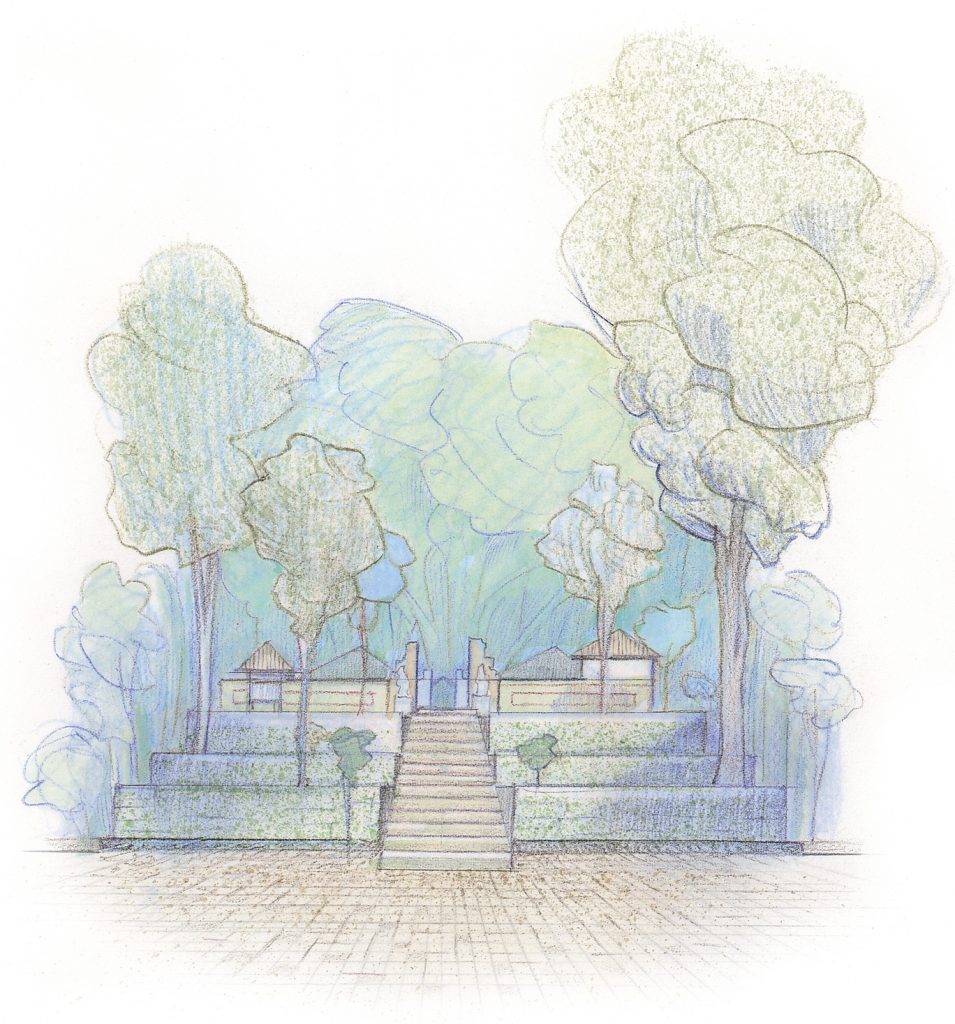 The inner sanctum is called Dalem, and it is the final stop. In this particular temple, the entire inner courtyard is blessed by an enormous banyan tree growing  immediately behind the holiest shrine. This massive tree and its thick foliage transforms the sunlight into a soft glow of cool green light.