Moving away from the city centre, the urban spaces become increasingly convoluted and hidden from view. The roads shrink into alleys, and then into narrow sidewalks, and then disappear into the houses and shops of the innermost neighborhoods. Eventually you feel that you are travelling through someone's living room and should ask permission to be there.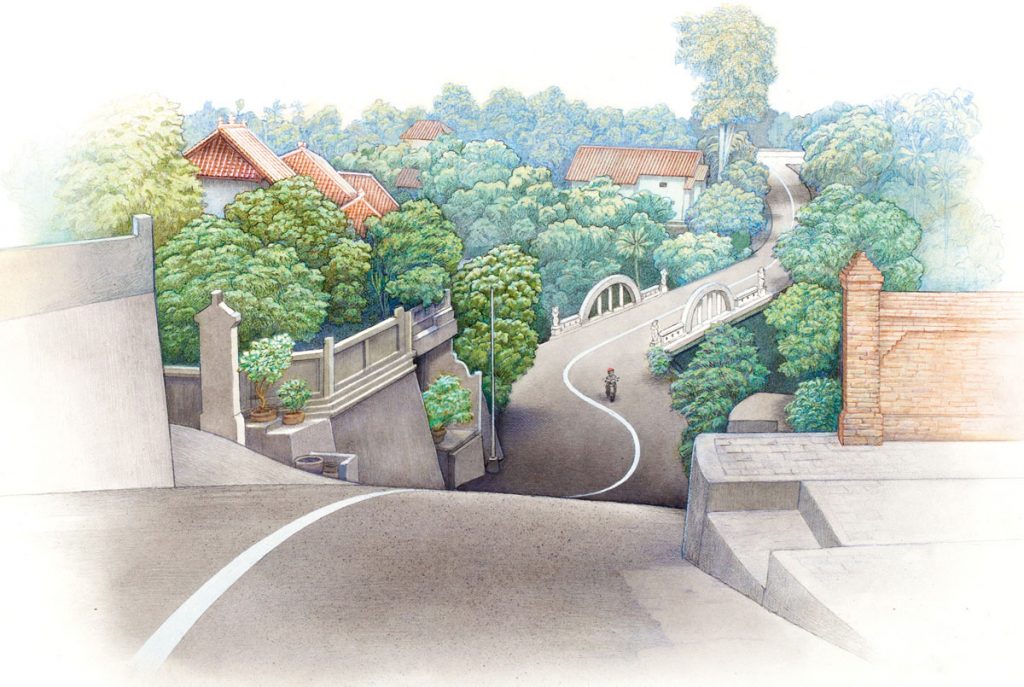 There is a definite organic feeling in these spaces; it is difficult to see that they were formed by a planning committee. And this is not far from the truth. This urban labyrinth originally consisted of separate neighbourhoods that grew closer and closer until they formed a single indistinguishable whole. It is difficult for the outsider where the boundaries between these neighbourhoods lie, but the residents themselves know exactly where they are.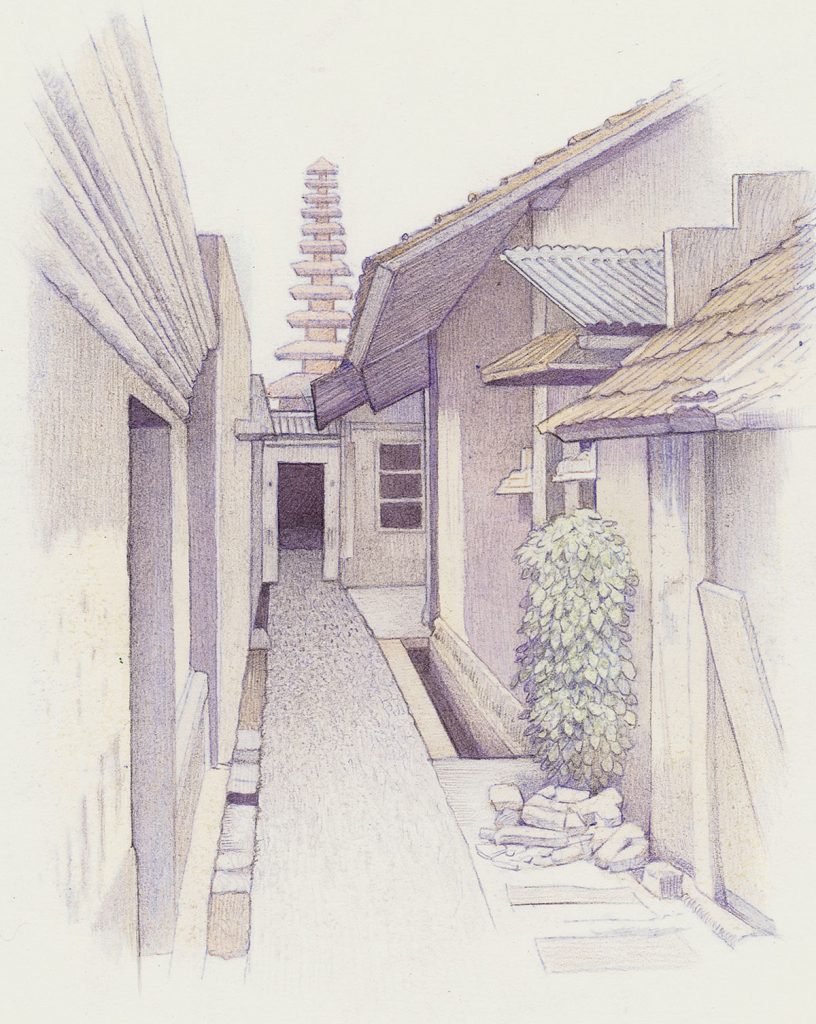 There are several social norms and ritual requirements concerning the orientation and layout of a Balinese residence, but the decorative embellishments are largely left to the owner's wishes. Making use of this limited freedom of expression is a Denpasar tradition of placing painted concrete statues in front of one's home, school or office. These states are scattered around town, they are usually well crafted, humorous, and sometimes a bit odd. They are fun to see as you are driving around, taken as a whole they celebrate the tradition of art made by non-artists, without the intervention of professionals.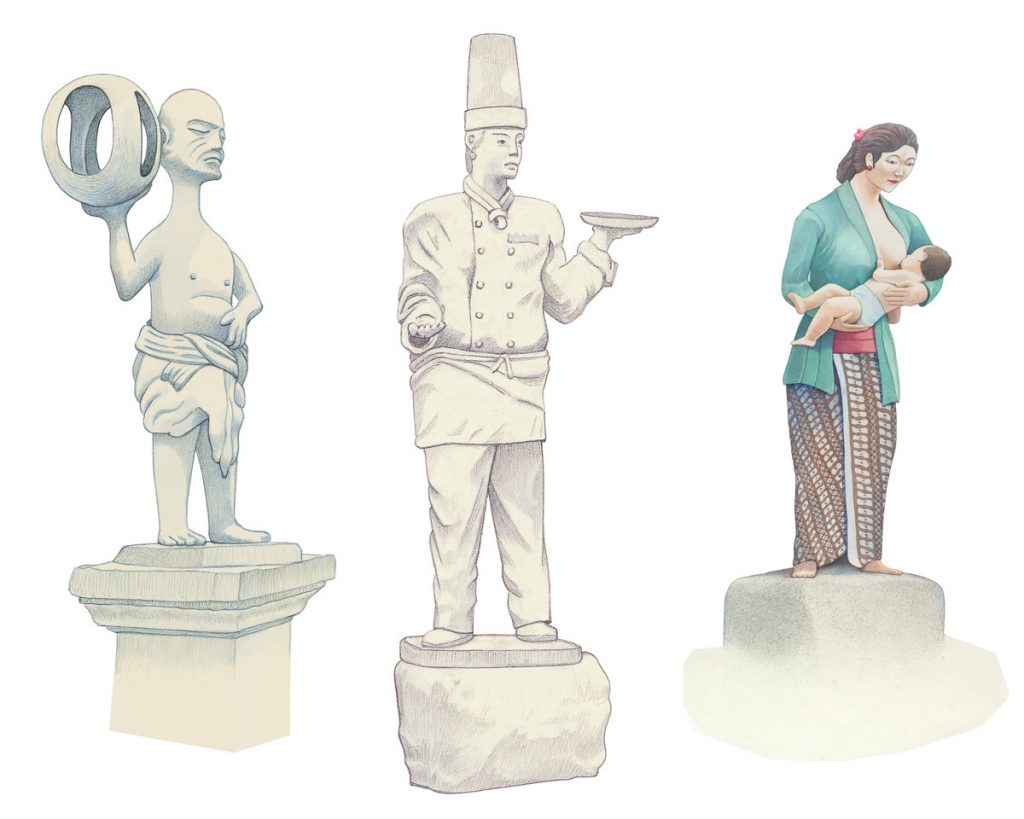 Here is a beautiful example located in front of a maternity hospital in west Denpasar. The artist has fashioned her face with an elongated stylization, and whether intentional or not it gives her a very pensive, far away expression. In this illustration she is shown freshly painted, but this freshness is quickly lost as the paint soon begins to peel due to the exhaust of the vehicles along this busy road. When the statue starts to look shabby it gets another coat of paint, and depending on the mood of the artist, a different batik pattern on her sarong.