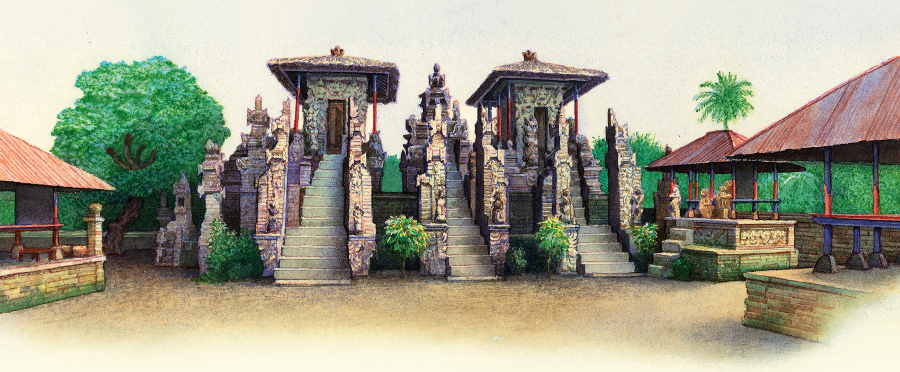 Padmasana
The most important shrine in a temple complex is the Padmasana. This is the seat of the God who is believed to become manifest during the temple ceremony. Most of these shrines have only one seat, very rarely they have multiple seats. At the main temple complex called Besakih there is a magnificent Padmasana that has three seats. These shrines are located at the most kaja kangin of the temple area, and so the most auspicious position within the temple.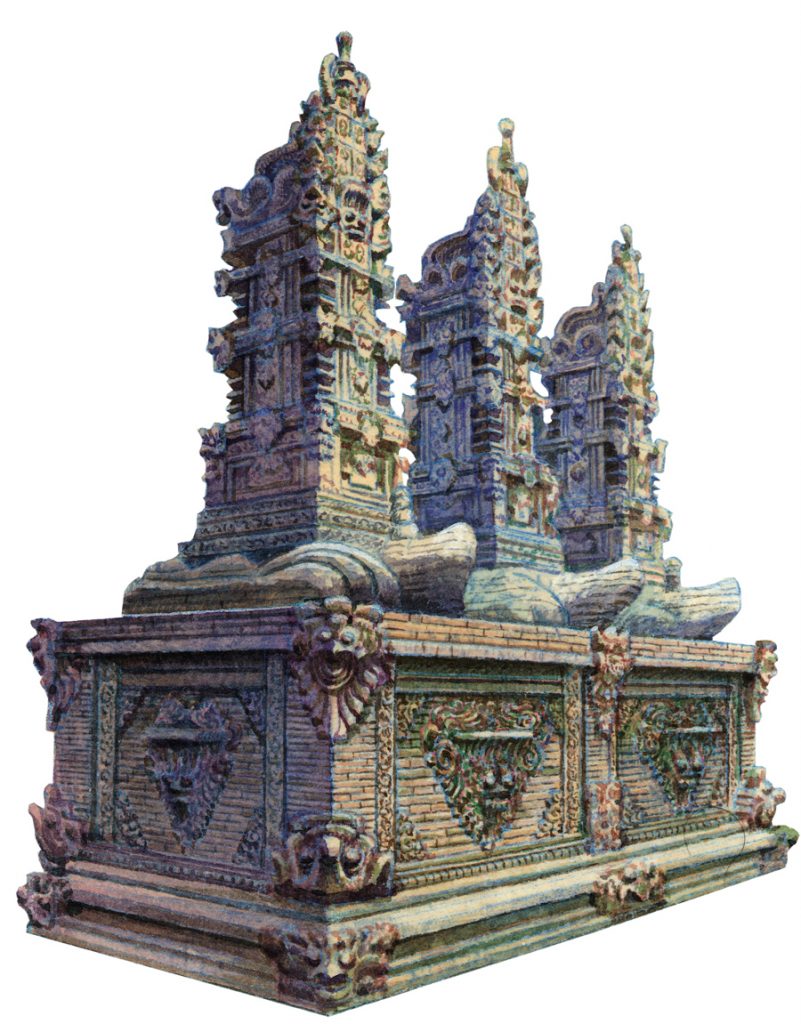 Unique Variations
As mentioned before in this series, there is a good amount of freedom, for each village has to establish their own particular ritual life. Most villages don't deviate too much from a 'standard' way of doing things, but occasionally you can find something very unique.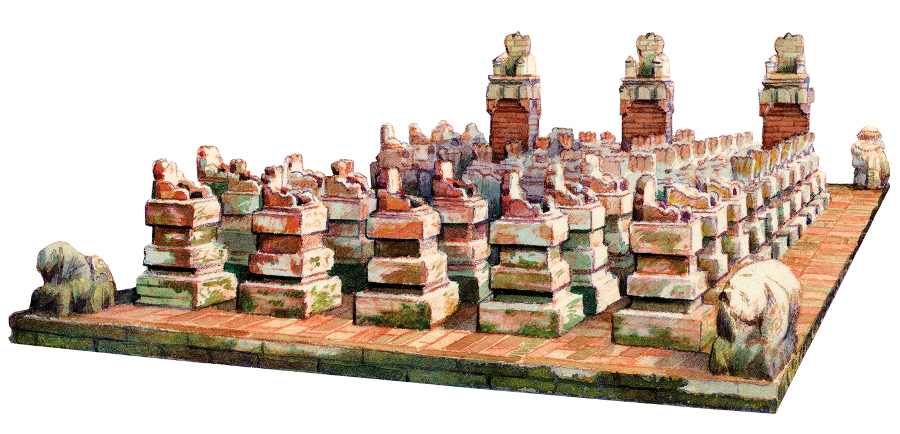 Pictured above is a group of shrines located in a temple called Pura Sada. This is a very old temple, perhaps as old as the year 830 ad, and is linked to the royalty of Menwi.
As seen above, there are 3 main shrines standing guard over 54 small ones. It is said that this group of shrines are intended as a memorial to fallen soldiers from distant wars.