Bali is a paradise island where tribes of monkeys dwell. These monkeys, some playful and others cheeky, are most than just species that occupy the island's forests and trees. One Bali myth shares an interesting story of of our furry, long-tailed friends.
Those who have visited Pura Uluwatu temple may have heard stories about the area's mischievous residents, the monkeys, the long-tailed macaques. But without a doubt the tour guides and travel books miss out one story in particular, and really, its the best story of them all.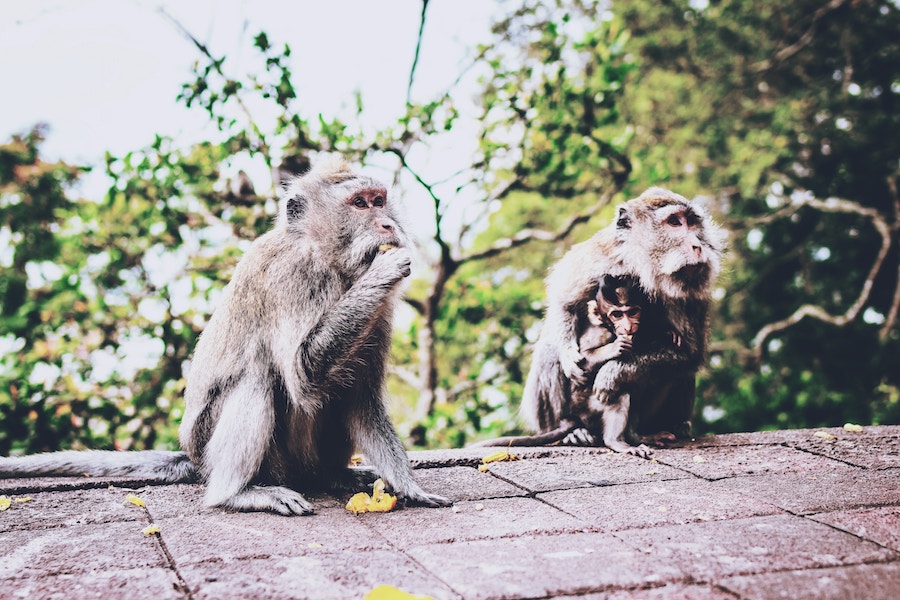 It's believed that the large number of monkeys found scampering around the temple's premises were once the soldiers of Nirartha, the powerful Hindu priest that built Uluwatu temple and a number of other important temples in Bali such as Tanah Lot. Nirartha transformed them into monkeys before his death, binding them to their duty of guarding the temple for time eternal.
Today, 'secret' spiritual activities are still undertaken at the temple. It's said that during auspicious nights, the island's most spiritually powerful people would come and pray at Uluwatu temple to increase their power. It's during these nights that the monkeys would temporarily transform back into their original human form to stand and guard the temple because at midnight evil spirits burst from beneath the earth. Then, just minutes past midnight, the soldiers will transform back into their furry forms again.
Away from the ocean cliffs of Uluwatu, and into the greens of Mengwi, magical monkeys inhabit the holy grounds of Sari Hill, also home to Pura Bukit Sari. The temple, built in the 17th century by Anak Agung Anglurah Made Karangasem Sakti, the adopted son of the King of Mengwi, nestles on a green wonderland surrounded and protected by trees. Strangely, it was once in fact one of the most barren places in Bali – totally void of any foliage – a real disaster area with not a tree, bush or anything green anywhere in sight.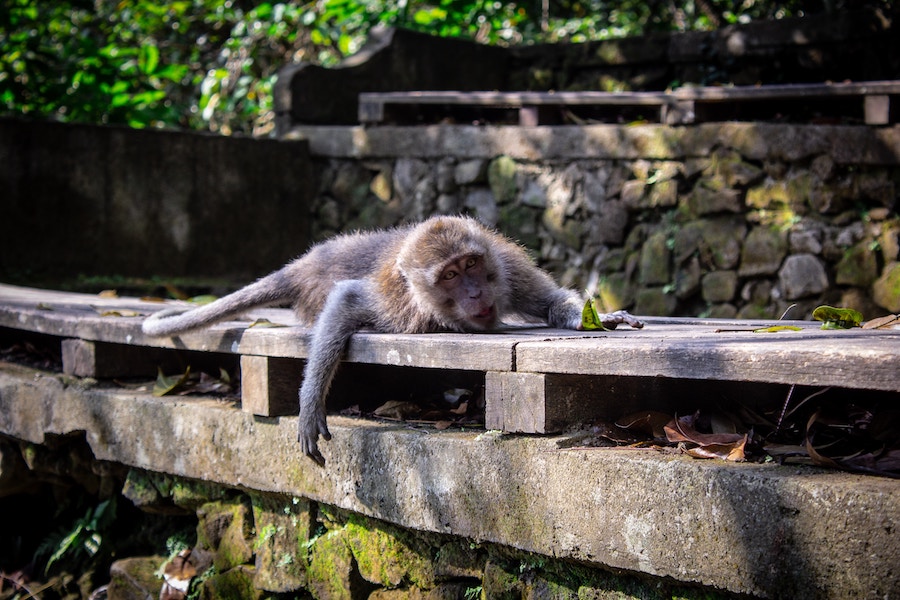 It is said that all the greeneries were supernaturally teleported by the God Ida Bhatara from his holy volcano, Mount Agung, when Sakti decided to start the construction. However, that wasn't the only magic occurring that day, for hundreds of monkeys were also 'sent' to the temple's area to compliment the trees – hence its nickname today, Sangeh Monkey Forest.
These monkeys immediately started occupying their positions as protectors inside and around the temple. Some faithful elders in this area claimed that they can verbally communicate with these monkeys – but only when they are praying and focused. However, the elders did reveal that just about anybody can also communicate with these monkeys. If we are in a highly-focused state, then it is said that we can hear the monkeys talk to us – and that we are even able to talk back to them.