This Petitenget jewellery paradise glitters with gemstones, and just the right mix of extravagance and understated elegance. Whether you're looking for a momento of your visit to Bali, a gift for a loved one, or a unique and fine piece of everlasting jewellery, Jemme has it all.
While Jemme's collection continues to evolve, the brand's regard for timeless and elegant style remains consistent, as does their pursuit of beautiful jewels that add a well-deserved dose of luxury to the lives of the women who wear them.
Diamond Eternity Pendant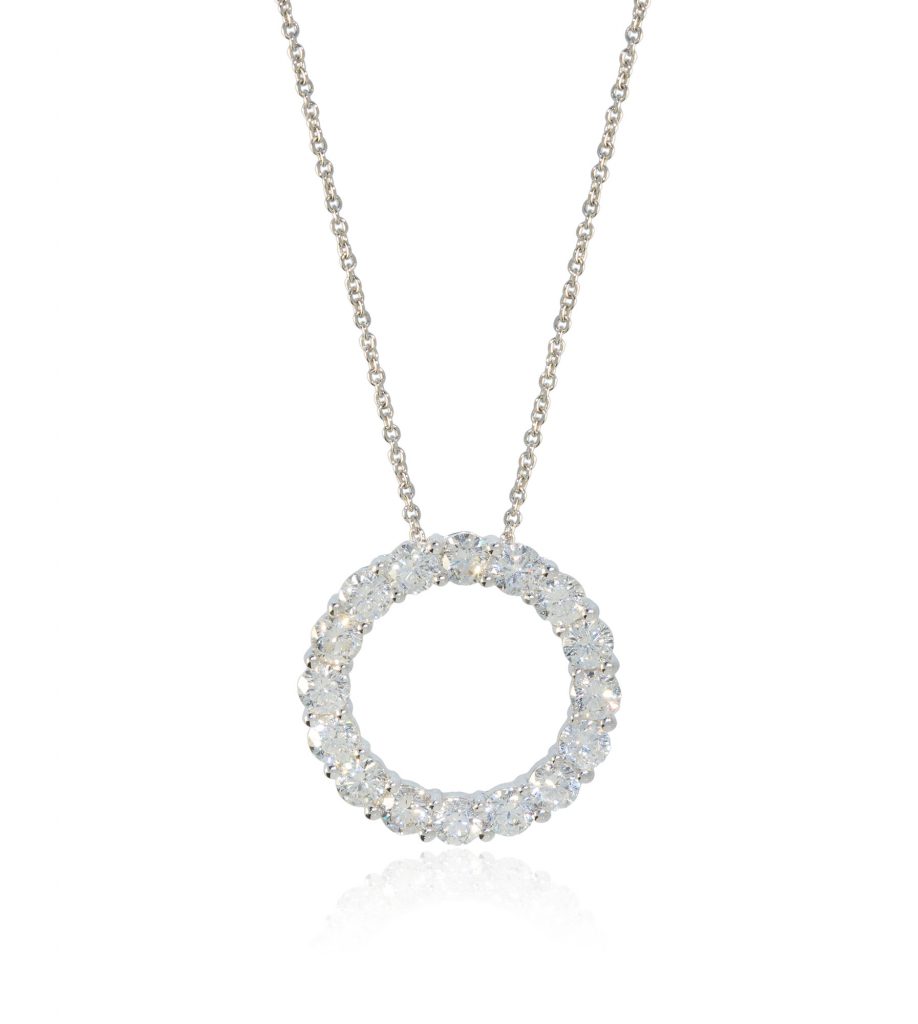 Diamond (16 in total, 2.46 carat each) pendant with chain set in 18 carat white gold. Simple and elegant – a halo of diamonds suspended from a white gold chain.
Aquamarine Maluku Ring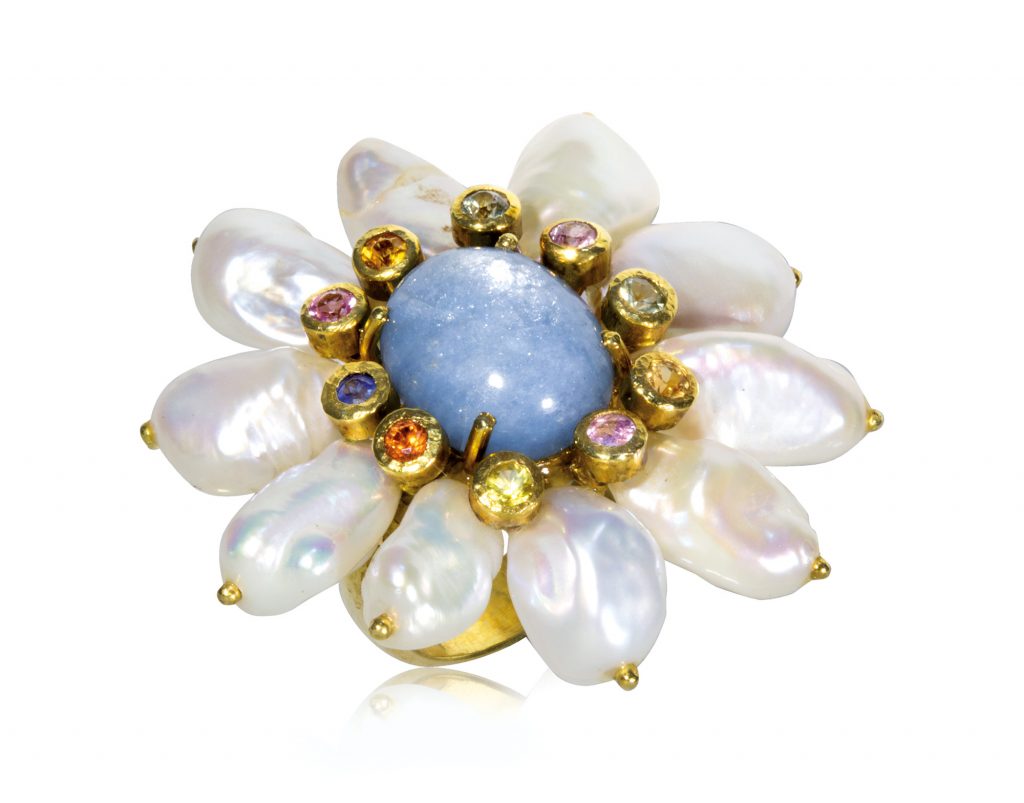 Cabochon aquamarine, multi-coloured sapphires and pearls set in 22 carat yellow gold vermeil. A bright start to any day, this colourful ring features a central cabochon aquamarine, surrounded by multi-coloured sapphires aand a second frame of baroque pearls.
Black Diamond Pave Snake Bracelet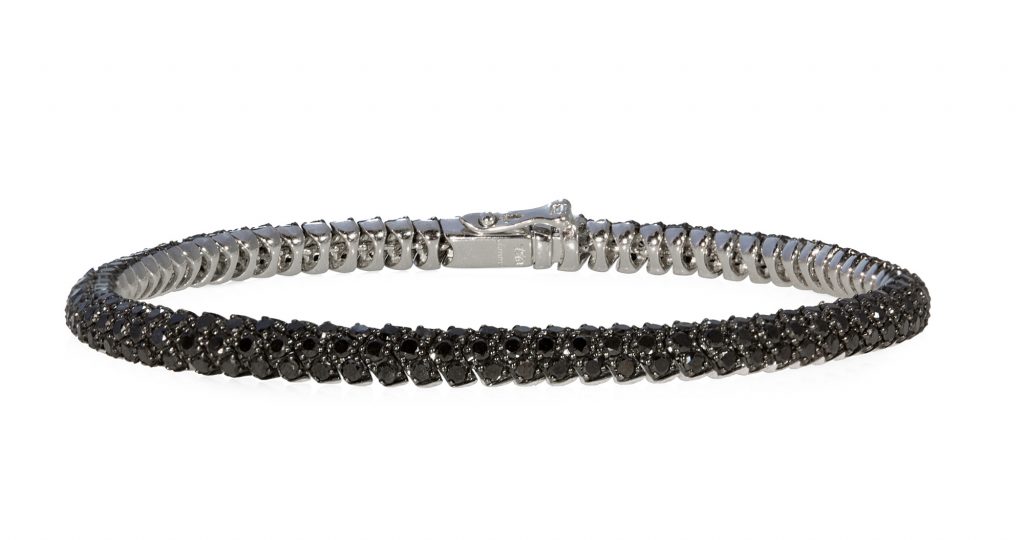 Black diamond (4.73 carat) bracelet set in 18 carat white gold. Available in black, white and champagne pave diamonds, this every day luxury bracelet easily slinks around the wrist.
Diamond Double Butterfly Ring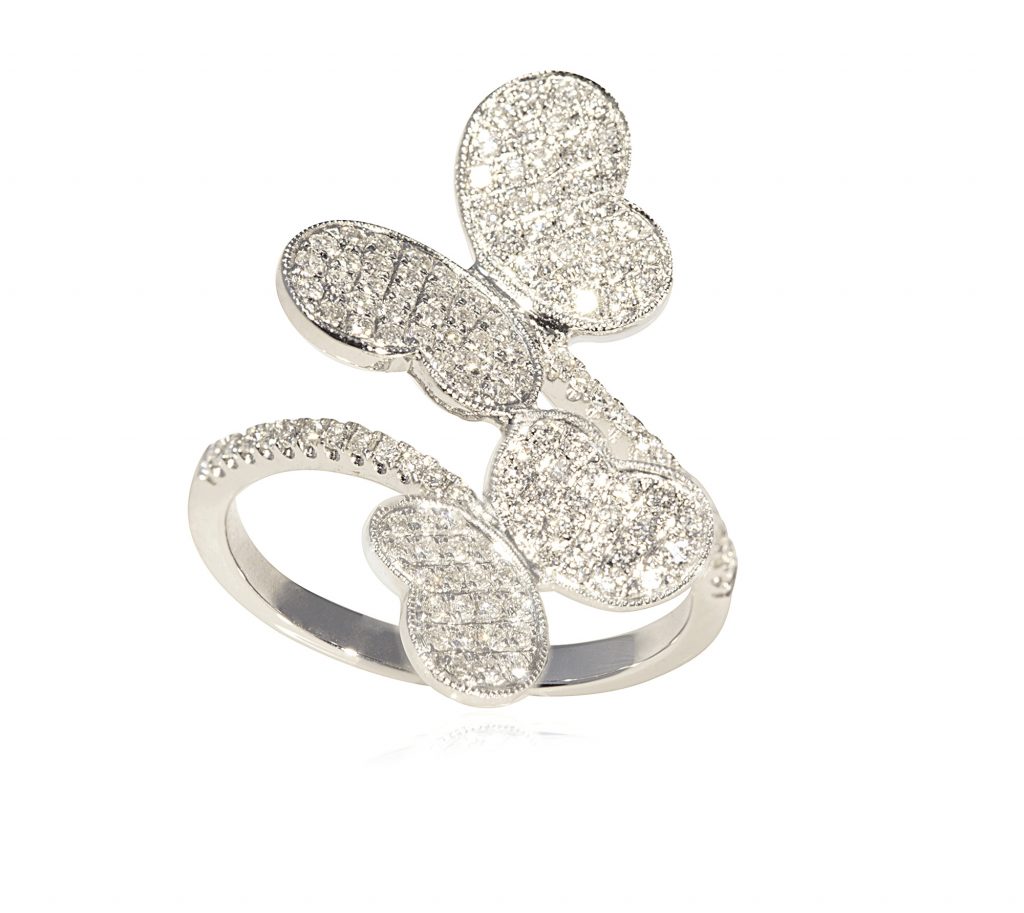 Diamond (0.63 carat) ring set in 18 carat white gold. One that you definitely won't want to see flying away, this beautiful ring features two of the prettiest delicate diamond butterflies.
Turquoise Coral Earrings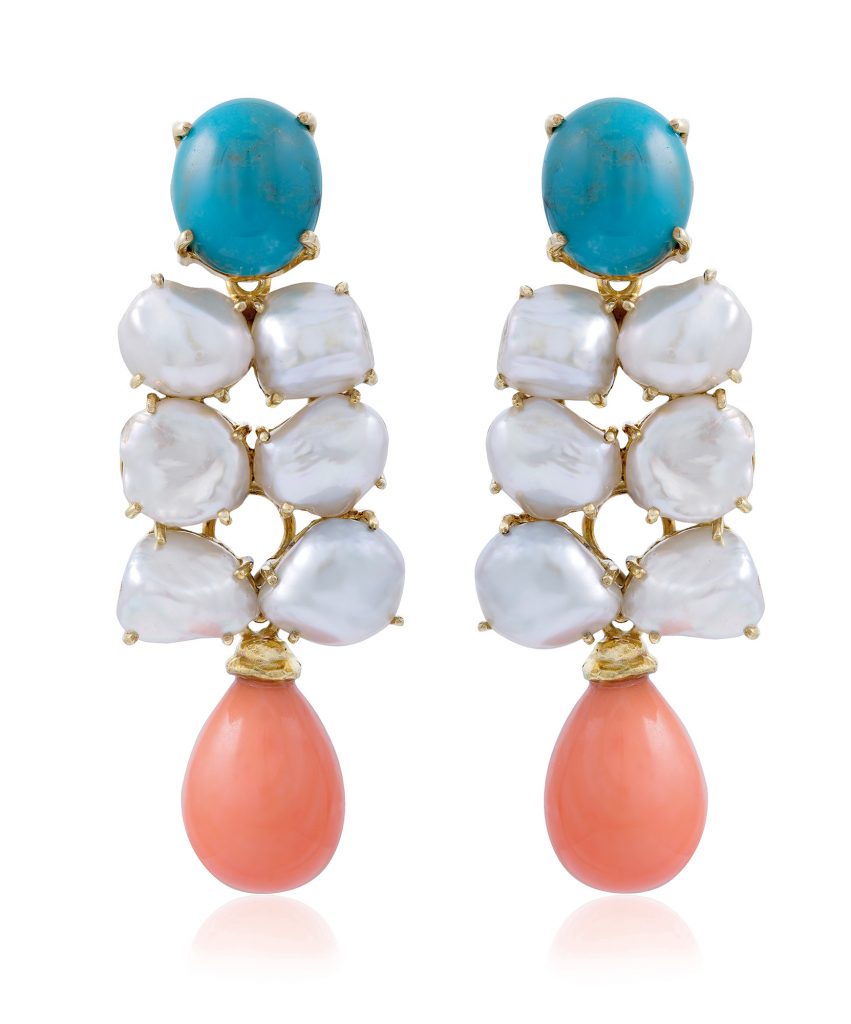 Turquoise, coral and baroque pearl earrings set in 22 carat yellow gold vermeil. The brightest and sweetest pair of earrings showcasing vibrant turquoise stones with intricate carve-design detailing, suspended from pink corals and dazzling baroque pearls.
Pearl Grace Earrings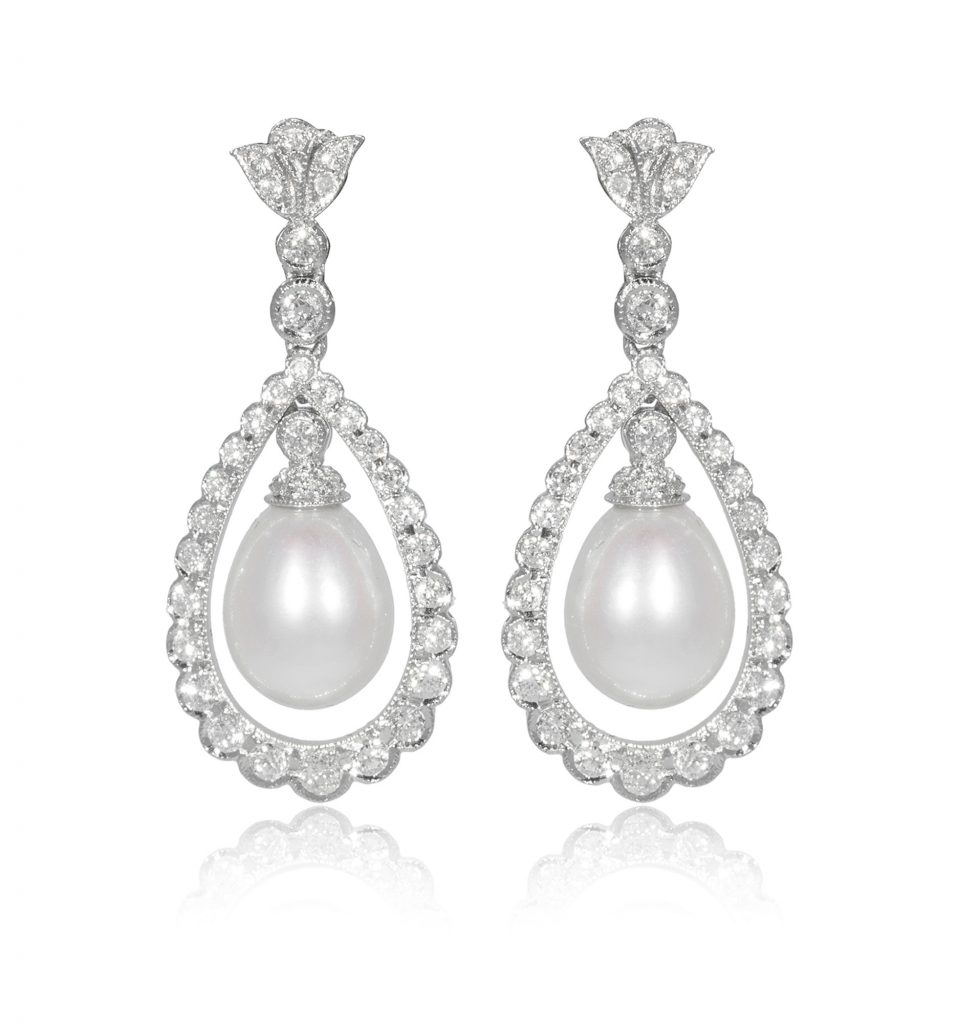 Pearl (2 in total) and diamond (76 in total, 0.87 carat each) earrings set in 18 carat white gold. Timeless earrings featuring pearl drops sitting in a diamond cup suspended in a cage of diamonds.

[mappress mapid="6″]