A one-day Ducati voyage to the north of the island via the most scenic areas of Kintamani and Bedugul will be an epic additional to any adventurer's travel diary. On a thrilling trip through the twists and turns of Bali's rural roads, you can immerse yourself in your surroundings of Bali's countryside, only worrying about one thing – enjoying yourself. Alternatively, embrace a smooth, guided ride on a legendary Harley- Davidson motorcycle through the most breathtaking areas of the island. Breathing in a fresh ocean breeze, warm rays of the sun against your skin and of course the rumble of a classic Harley beneath you. The feeling of riding in paradise is indescribable!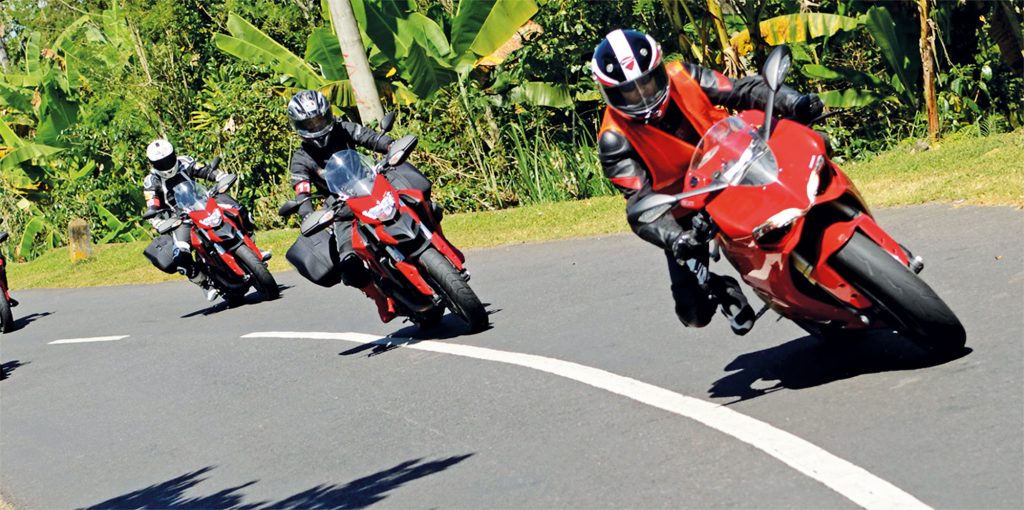 If you have a need for speed, join Ducati Bali for your chance to discover Bali on one of the top performance race bikes. Offering day tours, a trip with Ducati takes you to key destinations on the island, but really, the journey itself is the real heart of the experience. For a more satisfying experience, go for a two-day trip, where you can spend the night at Lovina and even see the dolphins before you head back to Denpasar.
This trip will start in Denpasar and head straight to the gorgeous natural landscapes of Ubud, Bangli and Kintamani. A scenic view of the lakes will be your lunch treat when you reach Bedugul. After spending a night in Lovina, you will head back to Denpasar through the west side of the island, complete with stops at specific viewpoints and places of interest to add a little colour and life to the trip. This package will include lunch and professional Ducati riders with minimum 3 bikes to rent.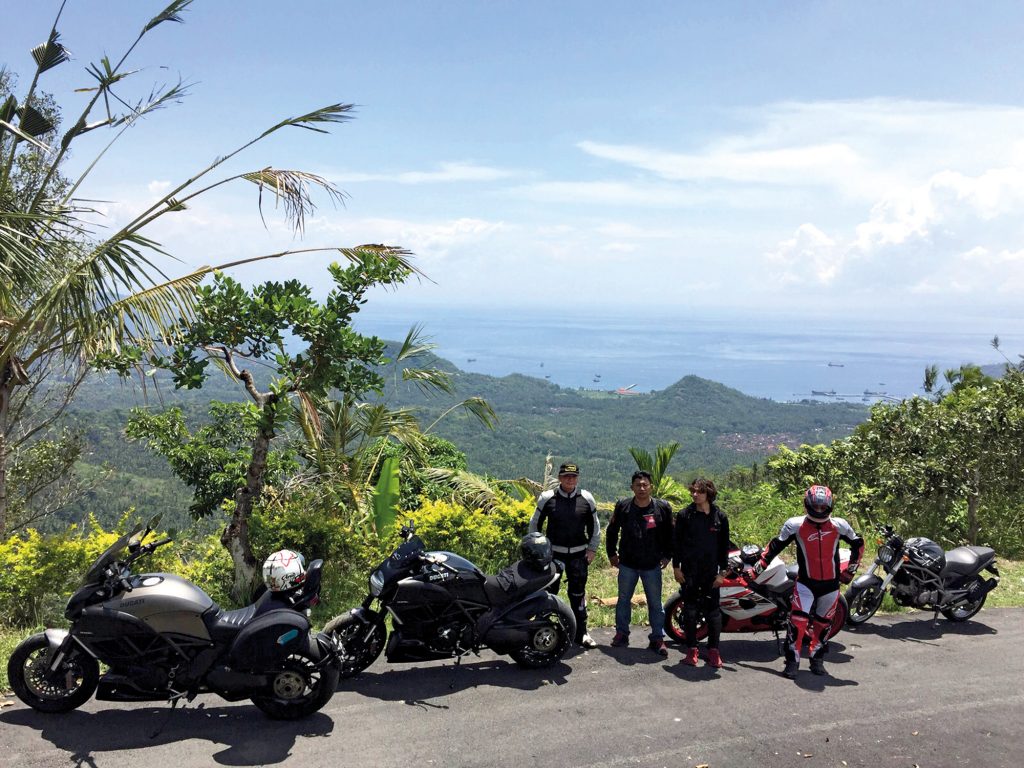 The technology and performance of the Ducati Monster 795 and Hyperstrada – which includes ABS, Ducati Traction Control (DTC), Ducati Quick Shift (DQS), Engine Brake Control (EBC) and Ride-by-Wire (RbW) technology – will give you the perfect balance of high-performance perfect for riding in all conditions, from the street to the track.
Ducati Bali Club members believe in safety and responsible riding on the street and utilizing the track to improve your riding skills. In doing so, they create a safe and fun riding environment in which we all can enjoy. Riding with Ducati is all about falling in love with local culture and food, while at the same time appreciating the stunning performance of the beast you are riding!
At additional cost, you can also request other Ducati professional riders on the island to accompany you along the route. Keep in mind that petrol is excluded in this package and there will be an extra charge for riding in a couple.
Ducati Bali
JalanGatotSubroto 17 Denpasar
+62 361 465 909
www.ducatibali.com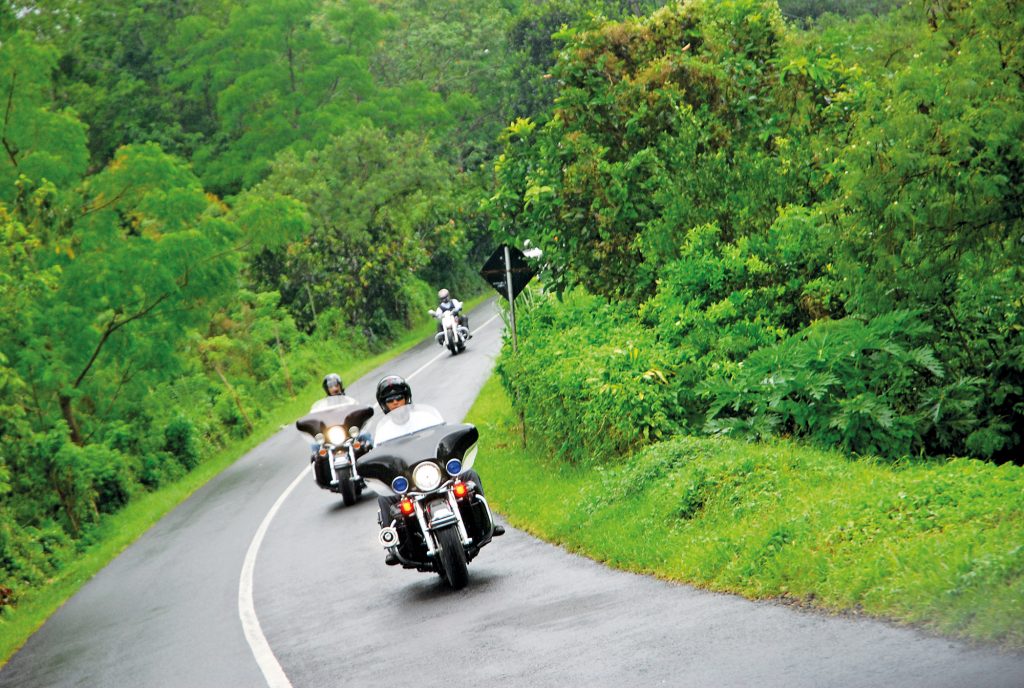 Big-bike lovers can explore along roads lined with magnificent views, the landscape around you transforming from sun-drenched beaches to lush, green hills and colourful meadows. You have the whole day to visit a variety of different sites this magical island has to offer. Stopping for lunch in one of the many restaurants along the way. On a bike, you are able to discover places and areas that are a little more 'off the beaten track'.
If you are keen for a group ride, the professional guide of Dewata Harley Davidson will take you to many choices tourist destinations. You can enjoy a high-speed ride to the east of Bali, where a breathtaking gorge impresses viewers with its luscious mile-long black sand beach and rugged coast. A clear day offers a magnificent view of Mount Agung as well. Or rumble alongside the island's best beaches on the southern part of the island with its never-ending ocean vistas, with smooth two-lane roads for perfect rides. Postcard views of the rice fields or the lakes are also available if you decide to ride to Ubud, and all the way up to Lovina via Bedugul or Kintamani. If you are not such a fan of the crowds, you can avoid the main stream touristy spots and explore the more unusual and interesting sites that the island offers. Just load your saddlebags and ride!
Current available motorcycles on the list include Street 500, Sportster, Dyna, Softail, and Touring Family.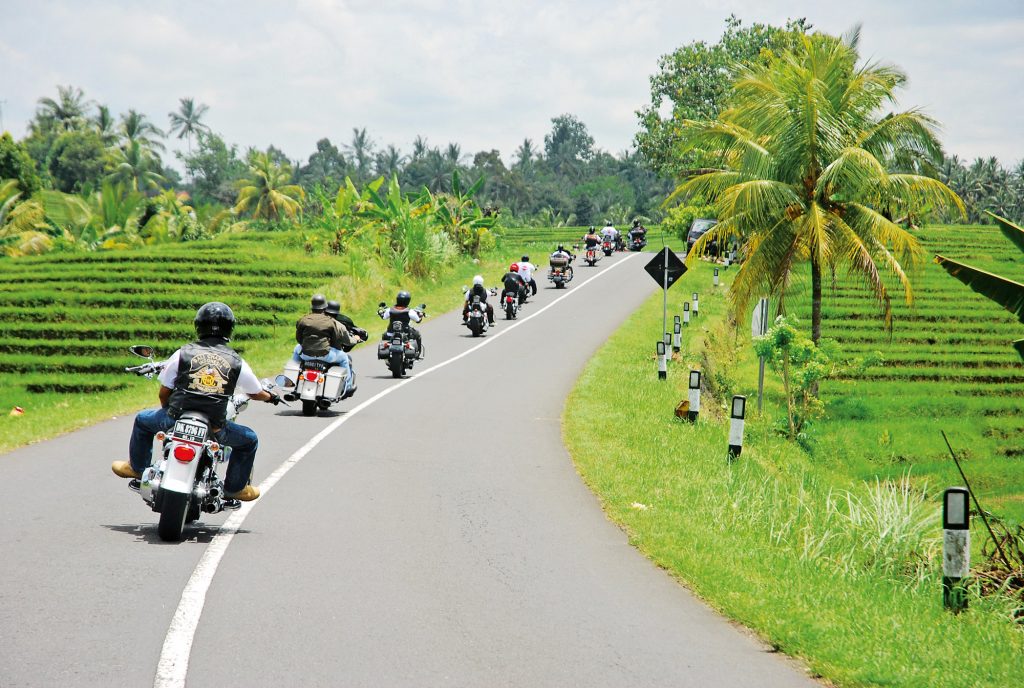 Dewata Harley-Davidson
Jalan Bypass NgurahRai 120 A-B, Kuta
+62 361 764 272
www.harley-davidson-jakarta.com