For many of those residing in Bali, living in the tropics just isn't enough. Many homeowners love to bring the outside in and infuse their homes with a taste of the island life.
Today's tropical home is different than the turquoise-and-pink, winter-home inspired design of decades past. And this is where Balquisse Living steps in with four brands, defining tropical in more than just one way to reflect the tropical life on the island.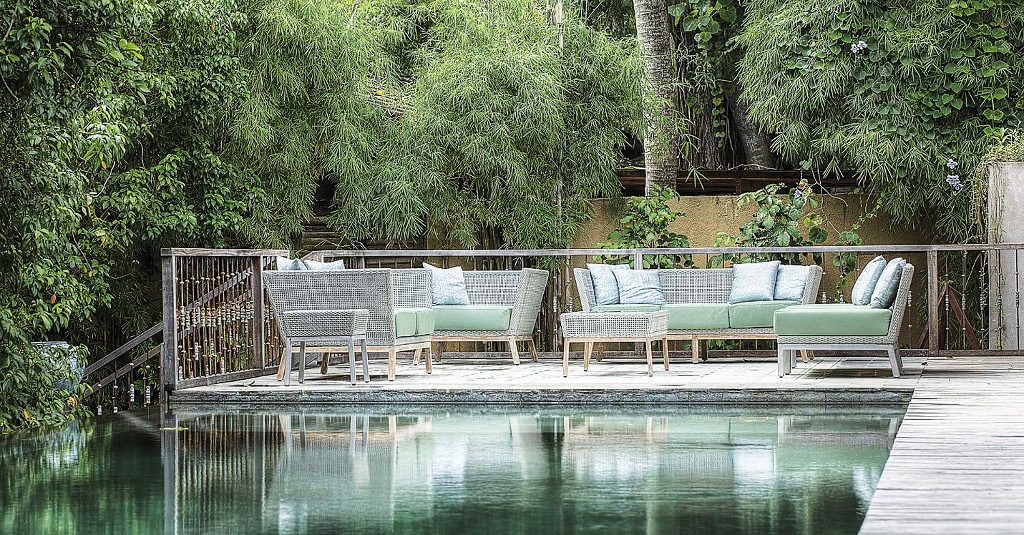 Balquisse's Epyzod Furniture is specialised in outdoor synthetic rattan furniture and both indoor and outdoor wooden furniture. The vintage wooden collection features some classic French furniture. The fabric selection and the patinas are the work of Zohra Boukhari, the interior designer behind Dala Spa in Ubud and Kuta, The Bistrot, Villa Balquisse, Jendela Restaurant in Ubud, Kenanga Resort, Petani Restaurant, Balique Restaurant in Jimbaran, Bistronomy in Jakarta, in addition to some of the world's finest hotel groups such as Four Seasons, Ritz Carlton, Sheraton, W Hotels to name a few and this spreads across more than 46 countries.
The Shahinaz Collection offers a large array of fabrics all handpicked by Zohra Boukhari: Linens, velvets, silks, cottons, Plain or with motifs. Playing with colour combinations, materials and motifs, this line has the perfect soft furnishing collection for every interior. The Aisha, Antiques and Curios, Lighting and Timeless Collection are of renovated pieces such as a large collection of brass, copper lamps as well as antiques collected from across the archipelago before being displayed. This is not often the case in Bali as antiques are usually presented un-reconditioned.
Zohra Boukhari has also distilled a very recognisable atmosphere through Balquisse's fourth brand, ZB Design. Tons of curios and antiques from her VBL Antique store, soft furnishing from Shahinaz Collection furniture from Hishem, are all this lit by the magnificent lights from VBL Lighting – ZB Design is the quintessence of Balquisse Living.
Balquisse Living
A : Jalan Sunset Road No.18, Seminyak
T : +62 361 847 6833
W : www.balquisseliving.com