"If It scares you, it might be a good thing". 5GX Bali is bringing a new touch of Legian area with its reverse bungee that has taken the adrenaline activity to a whole new level. Designed and developed in New Zealand, this activity has been recognised as a must-do for those who have guts.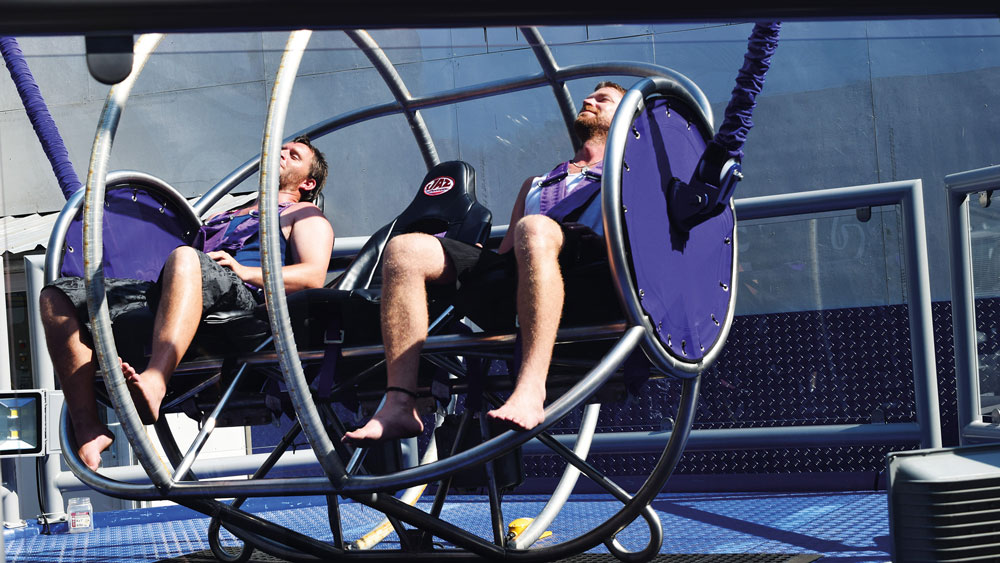 This ride is one hell of an adrenaline booster which is going to sustain for an entire lifetime, and therefore you are bound to have company in this fun ride. You will be seated and locked inside a metal ball with up to 2 people next to you, and catapulted high up into the air, slicing through the sky, bouncing and spinning wildly for a few minutes. The machine fires you 60 meters vertically at ludicrous speeds in just over 2 seconds, reaching up to 5G forces. You will experience a range of emotions before, during and after being hurled up and down into the air.
The key to fully enjoy this ride is by keep laughing and screaming out loud to avoid any panic attack. Give it a few seconds before you realise that there is actually nothing to be scared about. The team of 5GX Bali really makes sure of the safety of the passengers. You will be secured well into your seats using an airplane safety lap belt, and the staff will triple-check the belt. Each launch is recorded by a computer, which tells the operator when the bungee cords are due to be replaced to ensure the elasticity is still strong and does not become too worn. Routine safety checks and maintenance are carried out daily by the team of experts. So, worry not as you are in good hands. Set aside your inhibitions and enjoy the thrill.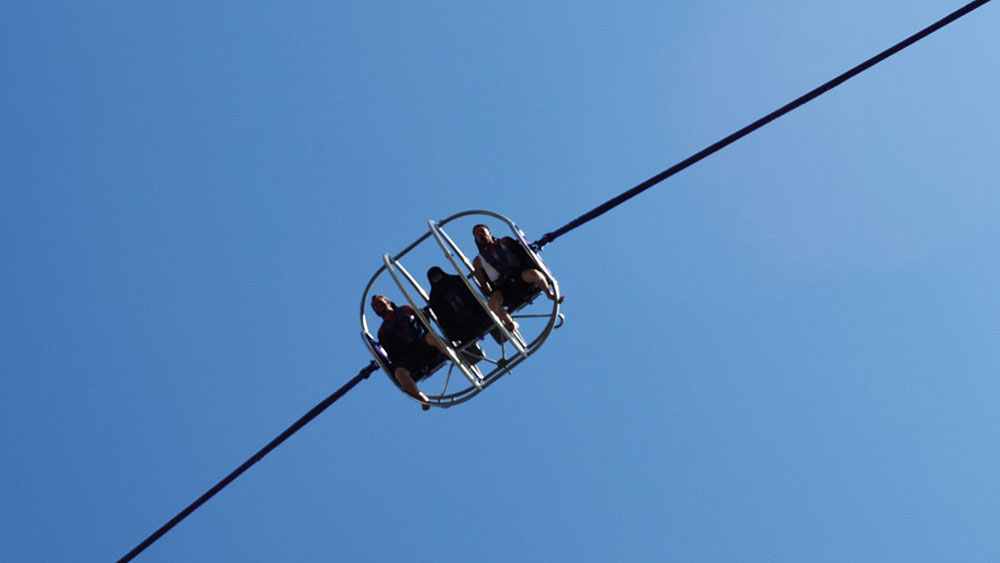 The attraction opens midday around lunchtime and goes on well until past midnight. During the night, the lights in surrounding area makes the ride very attractive. The slingshot's metal cage is covered in tiny lights which keep glowing in and out as you go up and down.
A few pointers you need to keep in mind is that you should take the ride on an empty stomach as it might make you nauseous. Also do not have any heavy meals since you might end up throwing up. Snack light before the ride. For your comforts sake, do not wear loose clothes as you will be tumbled up and down. Pregnant women, people with blood pressure or heart issues should not take part in this ride. This is an extreme form of adventure sport, and every precaution needs to be addressed. Last but not least, make sure to scream out loud as you will be recorded in a GoPro video.
5GX Bali
A : Jl. Legian No.99, Legian, Kuta, Kabupaten Badung, Bali 80361
T : 0878-6063-5464
W : www.5GXBali.com