Housed inside a big black box in Seminyak, a bar is serving up an array of forgotten concoctions in a dark and atmospheric setting. Uncover this clandestine hideaway for a non-pretentious bar experience.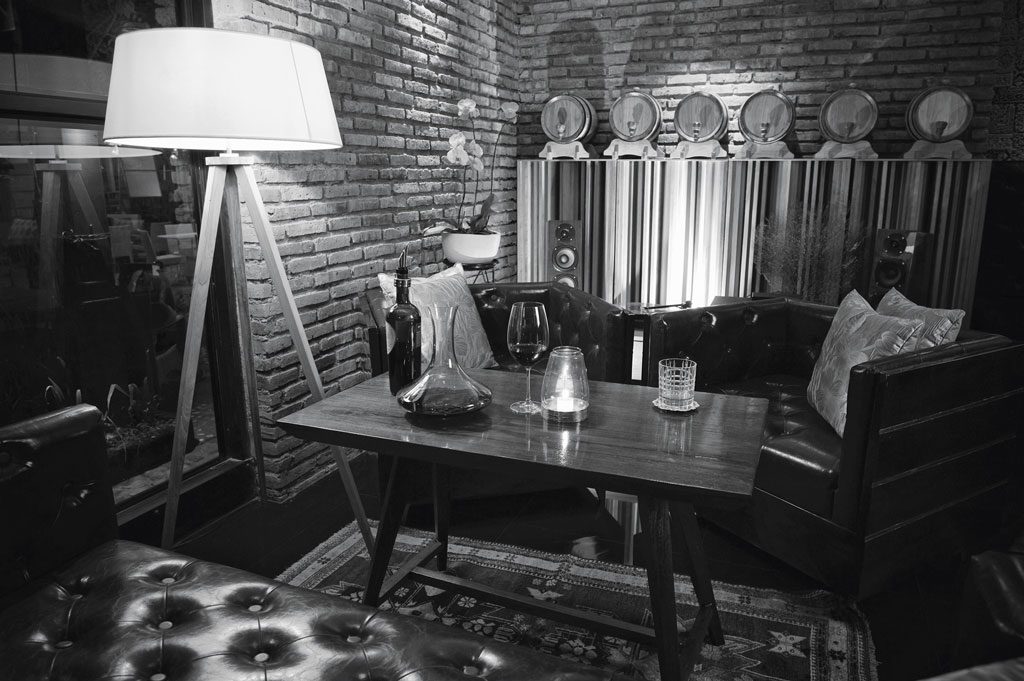 If you're looking to avoid the popular grind of Seminyak's busy venues then take a peek at Modicum, a speakeasy that boasts an impressive collection of antique cocktails – as well as antique cocktail accessories used to whip up your tipple of choice.
We love the small bar trend that has emerged over the past few years. Particularly in Bali, we've seen some fantastic small bars popping up all over the island's south such as Modicum – this one has quickly became one of our favourites.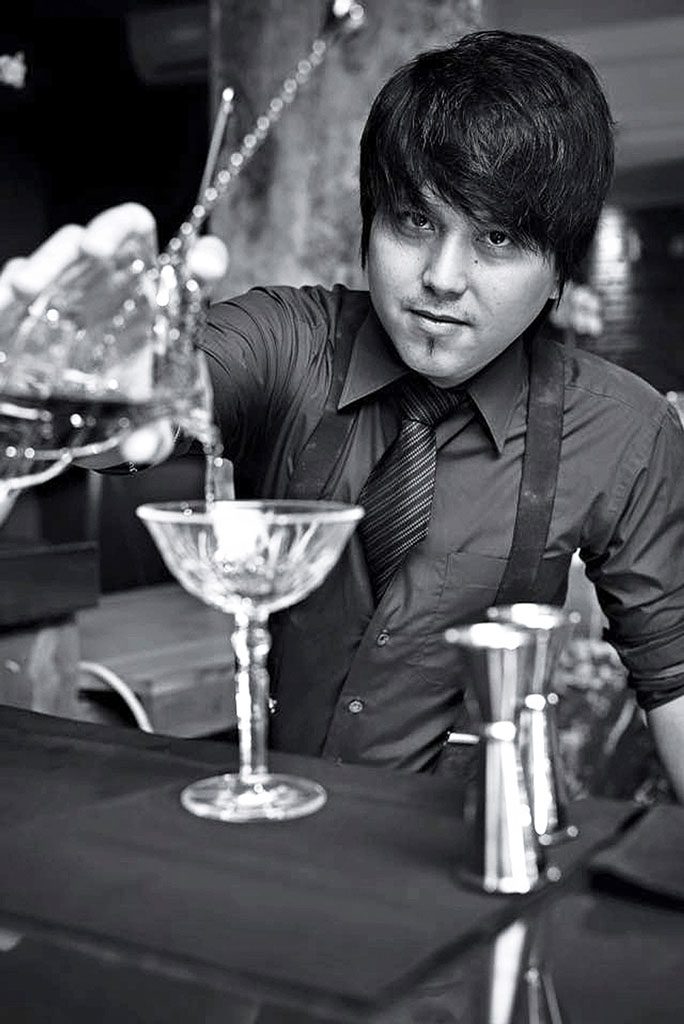 Both the interior and exterior of Modicum really oozes that prohibition vibe just like it traditionally did in the old days, when speakeasies were places for illegal boozing that came to prominence during the Prohibition era in 1920s America. Modicum's door is always locked. To get in, you have to buzz the door first; if they like you, they'll let you in.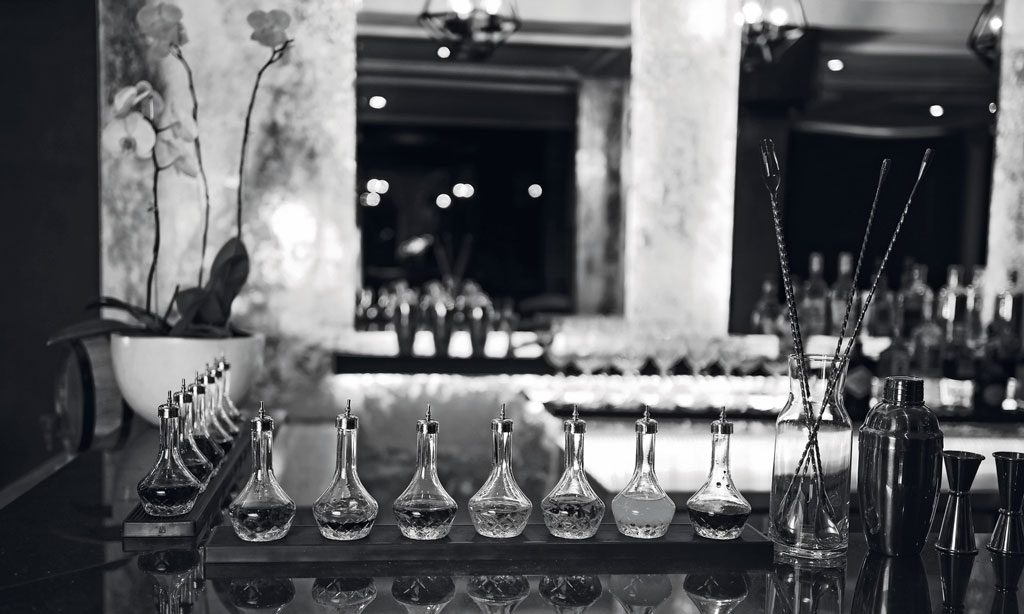 Inside, it's a through-the-wardrobe experience, where you can feast your eyes on thesassyinterior that is dominated by dark colours, warm wood, luscious velvet and bare bricks. A small army of staff delivers cocktails around the place. You can't quite tell the time too (unless from your watch and phones), for the blinds installed inside the bar really block all sorts of lights from outside.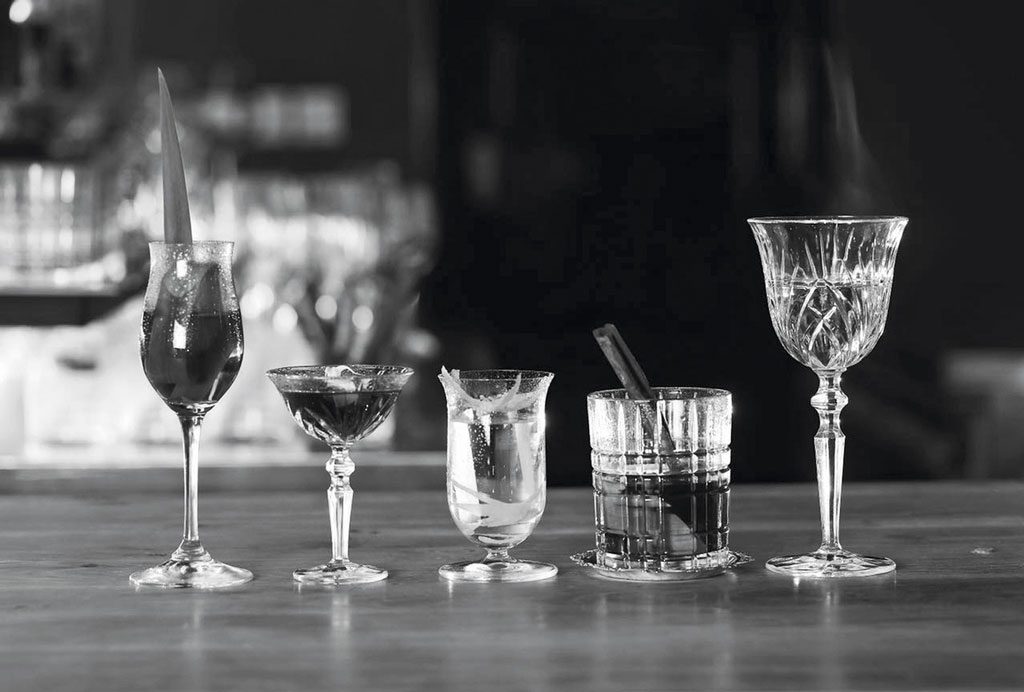 Of course, what is a bar without the drinks. Modicum is a hidden watering hole where you can sip on some of the forgotten concoctions like The Manhattan, Martini, Gimlet, Old-Fashioned and Negroni, to name a few. Sit back and relax while a vinyl record player spins out the tunes of Miles Davis, Louis Armstrong, and Etta James in the background.
Modicum Gastronomy & Artisan Bar
A : Jl. Kayu Aya No.17, Seminyak, Kuta, Kabupaten Badung, Bali
T : +62 877 6101 1987
W : modicum.id