Many are aware of both the Ubud Food Festival (UFF) and the Ubud Writers & Readers Festival (UWRF), but not many know that the Food Festival was born out of UWRF's 'Kitchen Program'. With its immense popularity, a spin off, stand-alone festival only made sense! Of course, UWRF continues its popular Kitchen Program in 2017, exploring more flavours of Indonesia and beyond.
Get 20% off on 1-Day and 4-Day Main Program Passes by entering the code MPNB17 at the ticket checkout.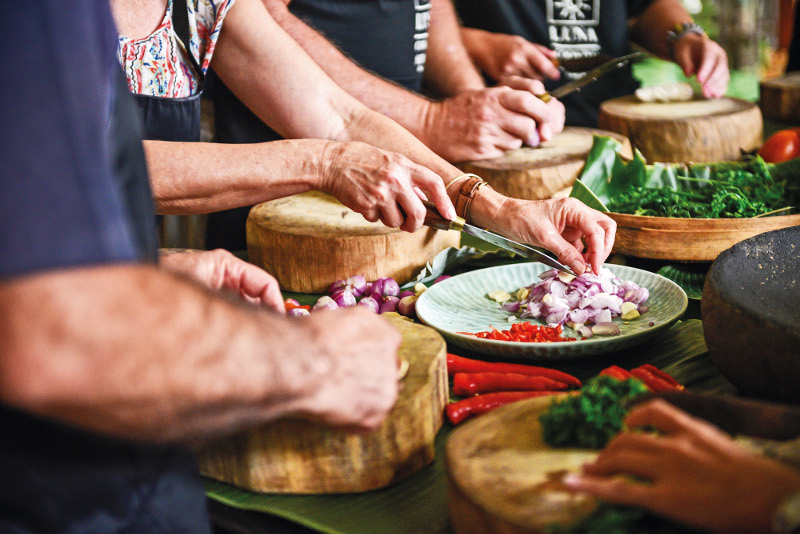 Following a similar format to the UFF, the Kitchen Program invites culinarily-inclined speakers to whip up their favourite recipes and share stories behind the dishes. Parallel with the growing popularity of Indonesian cuisine, the Kitchen Program focuses on local delicacies presented by Indonesian experts in their field.
What's cooking in The Kitchen this year?
Food Memories from the Heart of Timor
Author and food activist Dicky Senda will summon childhood food memories from his home in Taiftob Village in the highlands of Mollo, known as 'The Heart of Timor'. Serving up jagung bose (white creamed corn porridge) and lu'at Mollo, a type of fermented sambal, this is a rare chance to discover unusual flavours and hear stories of food that binds families and communities.
Some Like it Hot
Can you imagine Indonesia without sambal? Head chef of Nusantara by Locavore and master of Indonesia's quintessential condiment, Putu is a proud advocate of localism, reinventing authentic dishes and playing with fire. He'll lead you through ten highly distinctive sambal varieties and reveal their origins. This is strictly for those who can handle the heat!
Coffee Roasting at Home
From crop to cup, Ubud's Seniman Industries is revered for its meticulous attention to detail and devotion to sourcing and promoting the finest Indonesian coffee beans. Join the Seniman team as they teach you how to roast coffee beans at home, guiding you through the entire process from green bean to the final cup.
On top of the Kitchen Program, the festival presents an array of Cultural Workshops for those interested in learning more about local customs.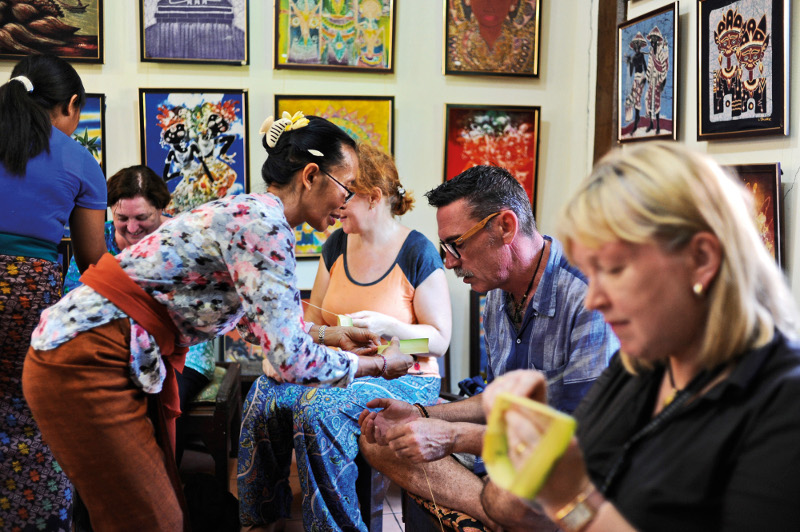 You've no doubt admired the beauty of Balinese Hindu offerings but what we often ask as we see one is, "why?". In The Language of Offerings you are given the rare opportunity to learn about the Balinese Hindu belief system and the rich variety of ancient offerings and ceremonies held across the island.
Beyond the offerings, traditional Balinese healing and remedies have been receiving attention from tourists and locals alike. In Herb Walk, you will be introduced to the wealth of natural remedies growing wild around Ubud. With guides Lilir and Westi, who have studied a traditional Balinese book of healing (Usada Bali), you can discover the riches around you like never before.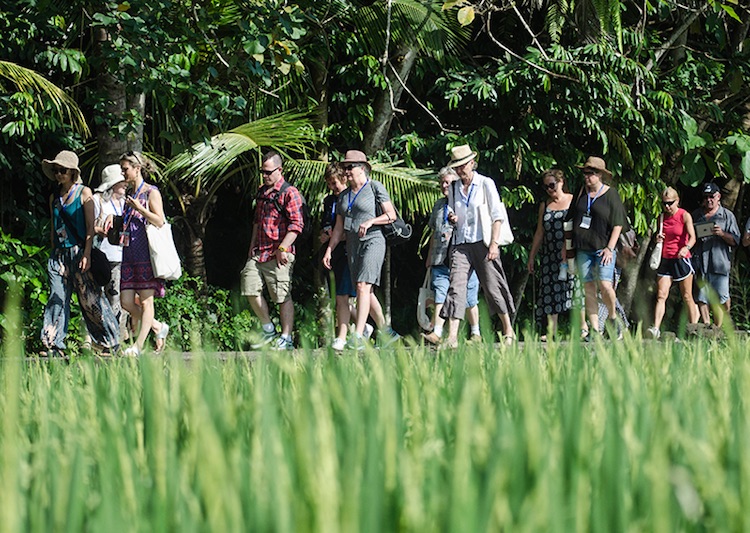 Food and cultural discoveries are aplenty at the Ubud Writers & Readers Festival this year, on top of the already rich line up of literary legends, activists, creatives and more. There is surely something for anyone and everyone. Get involved this 25-29 October 2017.
For tickets, schedule and more information go to
www.ubudwritersfestival.com.
Get 20% off on 1-Day and 4-Day Main Program Passes by entering the code MPNB17 at the ticket checkout.