The Ubud Writers & Readers Festival has announced the full line-up of writers and first-reveal program of events for its 12th and most exciting year yet, with over 200 events set to take place in Bali's cultural capital from 28 October – 1 November 2015.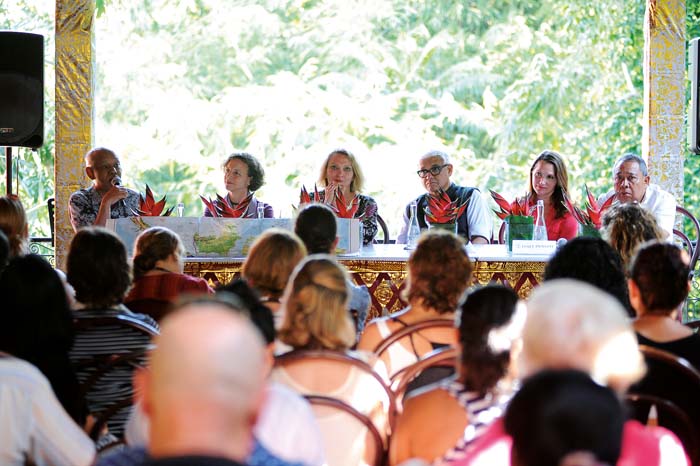 After attracting more than 26,000 literature lovers in 2014, the not-for-profit Festival will this year play host to 160 of the world's leading authors, thinkers, artists, advocates and social commentators, coming together from more than 25 countries across the globe.
Exploring the theme '17,000 Islands of Imagination', the first-reveal program spans five days of over 85 panel discussions, intimate literary lunches, workshops, night parties, poetry slams and food tours, with more to be announced in the coming weeks.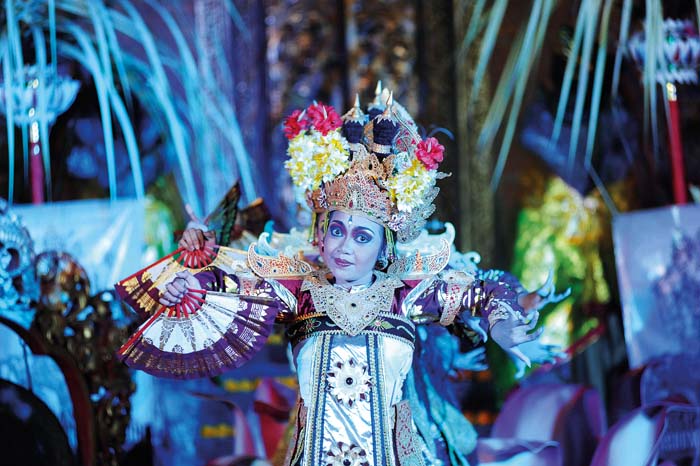 Heading the line-up will be American literary giant and Pulitzer Prize laureate Michael Chabon, award-winning British foreign correspondent Christina Lamb, founders of the acclaimed Lonely Planet series Tony and Maureen Wheeler, and celebrated Pakistani author of How to get Filthy Rich in Rising Asia Mohsin Hamid.
Hot names on the literary-award scene, the Festival will play host to recently long-listed for the Man Booker Prize for his novel The Fishermen Chigozie Obioma, winner of the 2015 Miles Franklin Award Sofie Laguna, and 2015 Stella Prize winner for her debut novel The Strays Emily Bitto.
The Ubud Writers and Readers Festival is a host of many nations, with people sharing remarkable stories from lesser-known places, such as North Korea defector and TED-talk sensation Hyeonseo Lee, or Nigerian-American author of the acclaimed novel Open City Teju Cole, as master of merging the boundaries between fact and fiction.
Of course, this is also the perfect festival to build awareness, and with South African philanthropist and daughter of Desmond Tutu Mpho Tutu joining the program, important world issues are bound to come to light. Whilst controversial writer on love and marriage in modern India Ira Trivedi will be taking the stage for women's voices.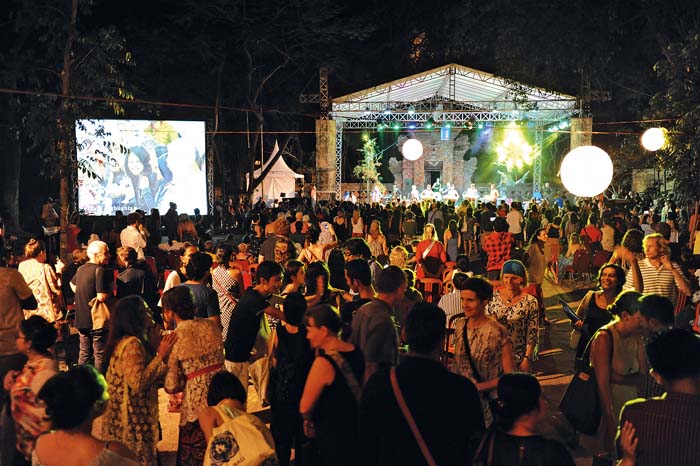 What's more, as the festival appeals to many tastes, it will feature a lighter side with Australian comedian and one-half of the comedy duo Fear of a Brown Planet Nazeem Hussain and acclaimed Indonesian producer, director and stand-up comedian Raditya Dika, amongst others.
Founder & Director of the not-for-profit Festival, Janet DeNeefe, said that whilst the UWRF might be held in Indonesia, it's a platform for people from all walks of life to come together and discuss the topical issues that affect us all.
Tickets and program available at Ubud Writers Festival website.