Wellness is an active process of becoming aware of and making choices toward a healthy, fulfilling life. More than being free from illness, it is a dynamic process of change and growth where good physical and mental health is maintained through nutritious diet, a proper exercise regimen and healthy habits.
n today's strenuous and hectic life, wellness matters because everything we do and every emotion we feel relates to our well-being. In turn, our well-being directly affects our actions and emotions. It is a chain reaction. So, it is important for everyone to achieve optimal wellness in order to subdue stress, reduce the risk of illness and ensure positive interactions.
Responding to drastic lifestyle changes, the island now is home to sa lot of eateries which focus on giving nutritious food and liquid supplement, enabling customers to stick to their healthy diet routine.
FOOD
ALCHEMY BALI
This place is all about the idea of experiencing real freedom while you eat the fresh raw salads. Not sticking to clichéd diets, they magically transform ingredients like flax, cacao, and herbs into yummy savouries. The house salad bar has more than enough toppings and delicious salads combined with seasoned nuts, curried vegetables, raw taco meat, coconut noodles, home-made sundried tomatoes and raw parmesan cheese. Targeting raw food and vegan fans, a long list of colourful appetisers are available all rich in high nutrition value. To keep all the nutrients intact, without cooking they use a dehydrator to gently heat up the food up to 40 degrees.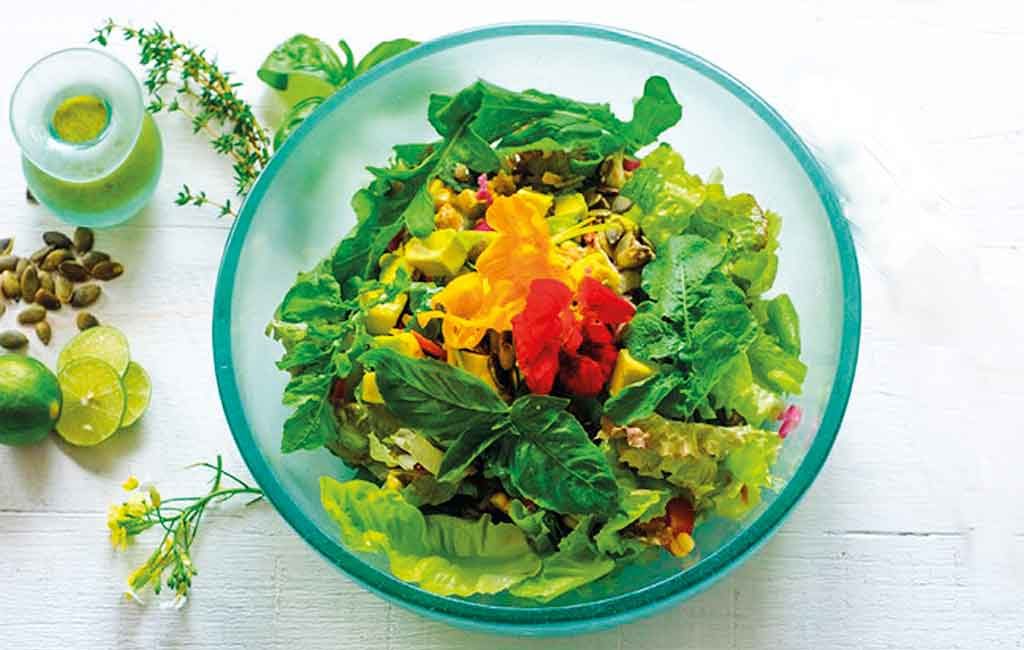 A refreshing selection of beverages to help you cool down can be choosen from the juice and smoothie bar, completing a warm welcome to an organic world of deliciousness. This café could also be the perfect place to enjoy your social life without upsetting your health regimen. Not only do you share salads and smoothies with your friends, you also end up understanding a lot more about the importance and benefits of nutritious food and its role in wellness.
Alchemy Bali
A : Jalan Penestanan Kelod 75, Sayan, Ubud, Gianyar (view on map)
T : +62 361 971981
W : www.alchemybali.com
---
DOWN TO EARTH
Serving state-of-the-art, mouth-watering and sustainable meals which are created based on the science of macrobiotics, Down To Earth is running two restaurants in Seminyak and Ubud with products are all sourced ethically and sustainably, perfectly created from the hand of a trained nutritionist and vegetarian chef. Apart from their fresh green juices and supersonic drinks, which are some of the highlights in the restaurants, their food combines an interesting mix of heathy dishes, featuring the best selling Mediterranean Platter, Planet Platter, Chickpea Burger, Mighty Burrito and 3C Crepe. Inspiring people to change their culinary lifestyle to be better, Down To Earth goes a long way in soothing the taste buds as well as taking care of the calories with its humongous healthy menu items to choose from.
Down To Earth
A : Jalan Lesmana 99, Seminyak (view on map)
T : +62 361 736645
W : www.downtoearthbali.com
---
BALI BUDA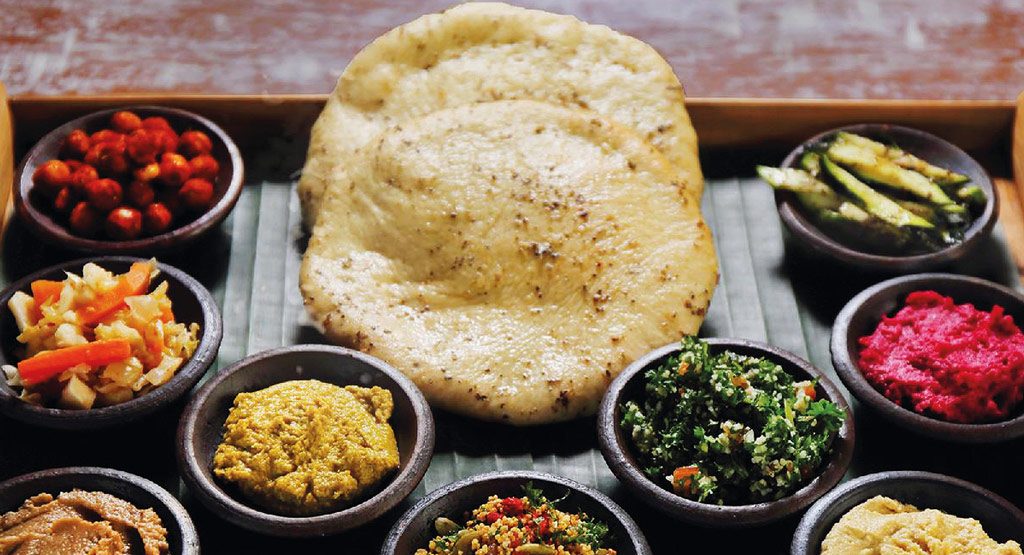 Boasting only completely fresh produce, Bali Buda is host to real food, dishing out some flavoursome recipes. It may be surprising that you can get all types of food like Italian, Noodles, Pizza, Crunchy Salads, Soups, Sandwiches, Tacos all cooked with pure organic produce, healthy oils and cheese, keeping the nutritious value intact. Apart from organic herbal infusion teas and a whole list of healthy milks, you can also sip upon some super healthy drinks made of fresh fruits which detoxifiy, cleanse and hydrate you. Their most famous dish which they introduce is the Hummus Sisters, consisting of nine delectable variations of hummus served with Turkish Pide bread, and also the gluten free wheat free Wraps made of rice flour or seaweed stuffed with roasted chicken or veggies. A place for those whose tummies seek flavour, variety and health.
Bali Buda
A : Jalan Jembawan 1, Ubud, Gianyar (view on map)
T : +62 361 976324
W : www.balibuda.com
---
AVOCADO CAFE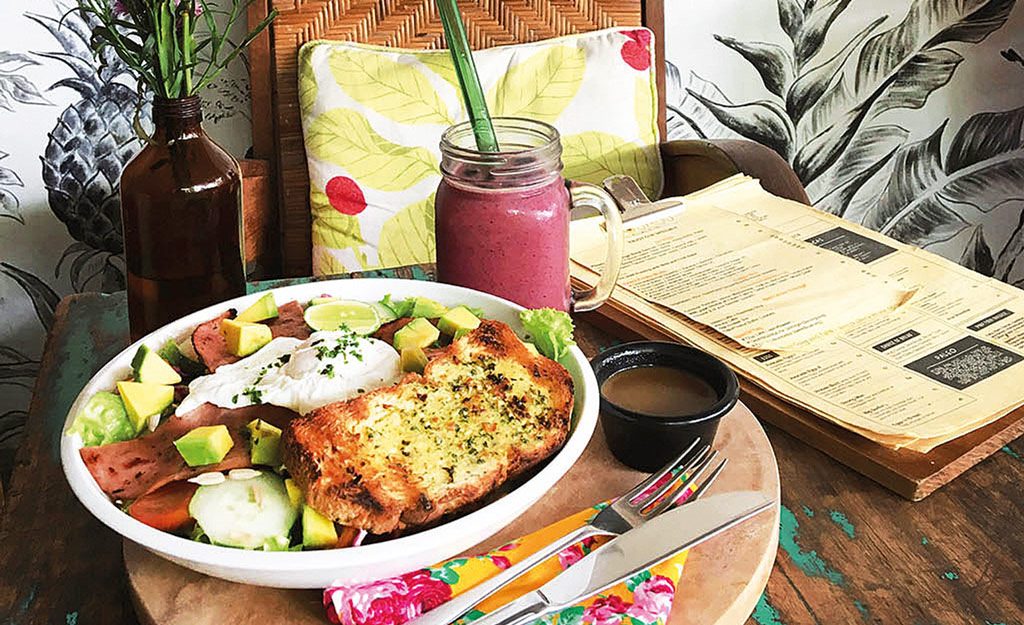 Offering vegan to paleo friendly options and their own coffee blend, Avocado Café specializes in fresh and organic food. Every dish is arranged with a purpose, and their focus is to nourish the body. All the vegetables and fruits are combined so that your body can absorb the vitamins in the best way possible. The desserts and snacks are homemade, and most of them are gluten/sugar/lactose free or vegan. They really take care of the environment, and that is why sustainability is important for them.
In addition, they have weekly Fit & Slim solution, offering new menus with a specific theme, like detox, anti-aging or high protein. Rich in vitamins and minerals, to balance the combination of ingredients, all the dishes are created by a talented nutritionist. A custom menu based on your preferable and needs is available upon request!
More than just food and drinks, they also offer a variety of products in their Tuck Shop, such as sustainable goods, health supplements and beauty products like scrubs and toning oil. These beauty products are made to clear your skin from toxins as well as hydrate and nourish the skin. The combination is perfect to remove dead skin cells and stimulate the blood flow. Resulting in smoother, firmer and toned skin.
Avocado Cafe
A : Jalan Pantai Batu Bolong 69B, Canggu, North Kuta (view on map)
T : +62 811-3999-411
W : www.avocadocafebali.com
---
KAFE
Known for its tropical laid back vibes of Ubud, KAFE is the energy centre for fresh and wholesome food with separate raw, vegan and Ayurveda menu items. Using local harvested, organic and chemical-free produce, you can opt for a wide range of vegetarian and vegan food, raw, gluten-free, macrobiotic and world cuisine dishes from Mexican to Italian or a range of Indonesian specialities. Highlighting Buckwheat pancakes with berry compote, gluten-free fluffy pancakes. This dish supplies a good source of B vitamins. Or try their vegan and gluten-free Quinoa Porridge, which is high in protein and contains all nine essential amino acids. All menu at KAFE has been carefully nurtured and developed in line with the ethos of a healthy, environmentally-conscious lifestyle.
KAFE
A : Jalan Hanoman 44B, Padangtegal, Ubud, Gianyar (view on map)
T : +62 811-1793-455
W : www.balispirit.com/kafe
---
THE SHADY SHACK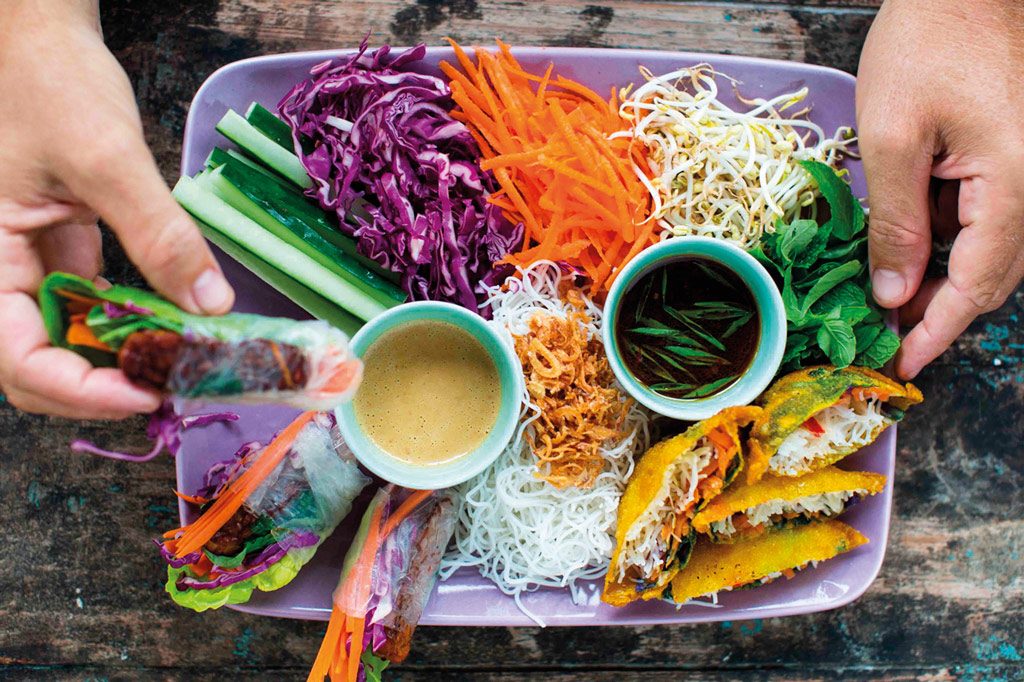 A breezy, vegetarian health food café overlooking the rice fields, The Shady Shack focuses on healthy and nutritious vegan and vegetarian dishes to awaken your receptor cells. The chef owner is master at delivering gluten-free meals, using only fresh and organic food from local suppliers. If you are coming for breakfast, the salad bowl has a perfect appearance, texture and taste. However, most people prefer to come for lunch as they serve their dishes in big portions. Apart from the food, the concept of the place is what keeps people coming. You can easily find people chatting or sitting in front of their laptops for hours, creating a relaxed atmosphere and a sense of back to nature.
The Shady Shack
A : Jalan Tanah Barak No.57, Canggu, North Kuta (view on map)
T : +62 819-1639-5087
---
THE WESTIN RESORT NUSA DUA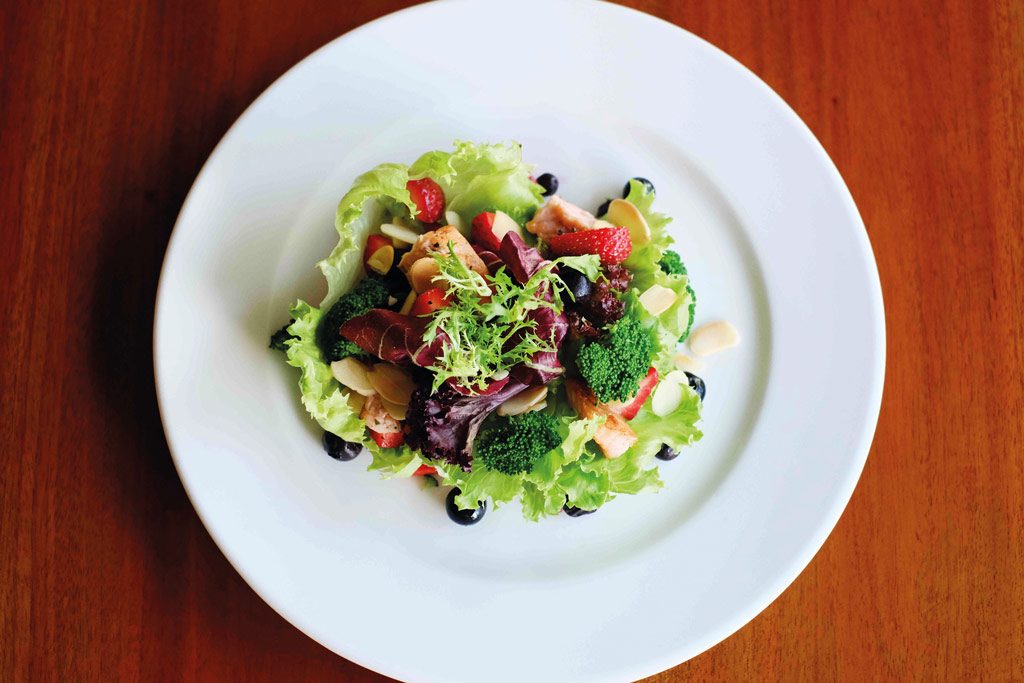 This five-star resort in Nusa Dua features SuperFoodsRx at all their dining venues. They offer nutritious and satisfying dining on the menu selections to maximize energy. The healthy food options are specially curated by doctors and nutritionist, featuring antioxidant-rich dishes where each is packed with great taste and nutrition. This includes specific fruits, vegetables, grains and proteins that are known to improve wellbeing and longevity. Not only focusing on fuelling body to start the day, but SuperFoodsRx also provides meals to end the day. The selections are packed with amino acids, vitamins and minerals that promote sound sleep. Advisable to consume at least an hour before bedtime to enhance rest and enrich wellbeing.
The Westin Resort Nusa Dua
A : ITDC Nusa Dua Lot N-3, Nusa Dua (view on map)
T : +62 361 771906
W : www.westinnusaduabali.com
---
JUICES
WEDANG JAHE RESTAURANT
Surrounded by a tropical lotus pond, Wedang Jahe Restaurant is the idyllic setting for breakfast serving Jamu alongside the endless choices of international and local dishes. This Indonesian traditional herbal medicine is believed to have profound healing qualities. Featuring Curcuma Longa (Kunyit Asam) with ingredients including turmeric, palm sugar, tamarind, lemon and salt. This herbal drink is good for health and beauty, specifically to improve body circulation, boost the immune system, detox and nourishe skin. Other basic ingredients in mixing Jamu are galanga rice to Improve stamina and relieve sore muscles, Speargrass Root to reduce body heat, heal mouth ulcers and ease urination, and Rosella to protect the immune system, lower blood pressure and cholesterol level. It is wise to consider consuming Jamu as natural remedy since it is no longer common in today's modern society.
Wedang Jahe Restaurant Nusa Dua Beach Hotel & Spa
A : ITDC complex Nusa Dua, Nusa Dua, South Kuta, Badung (view on map)
T : +62 361 771210
W : www.nusaduahotel.com
---
HILTON BALI RESORT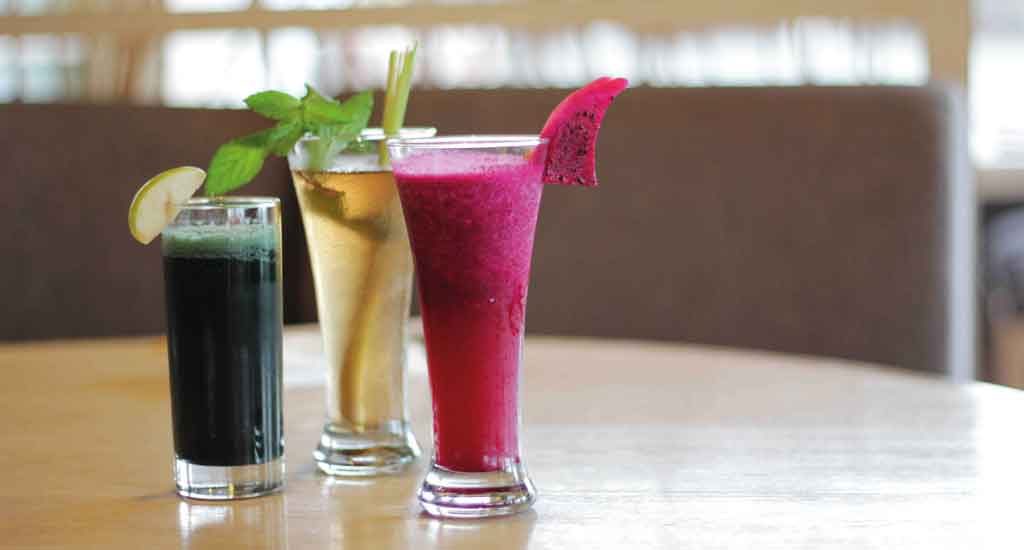 Hilton Bali Resort keeps its guests fit and fresh while exploring the Island of the Gods, by providing a wide range of healthy drinks created at the Delicatessen located at Lobby area. Guests can choose from refreshing indigenous healthy ice teas such as Lemongrass Ice Tea that is made from Lemongrass which contain substances that are thought to relieve pain, reduce fever, stimulate the uterus and menstrual flow in ladies; to healthy juices that contain various ingredients with an array of health benefits, from the super fruit blended juice, Dragon fruit that packed with antioxidants, omega-3s, vitamin c and a key source of magnesium. Get the amazing healthy benefits from superfood juice, Spirulina blended with fruit where guests can choose from Banana, Strawberry, Pineapple or Green Apple. This superfood contains 100 different nutrients, ranging from protein, iron, B vitamins, antioxidants, chlorophyll, and more. Spirulina can help to restore and revitalize your health. The healthy drinks creations are available every day at the Delicatessen.
Hilton Bali Resort
A : Jalan Raya Nusa Dua Selatan, Nusa Dua (view on map)
T : +62 361 773 377
W : www.baliresort.hilton.com
---
PEPPERS SEMINYAK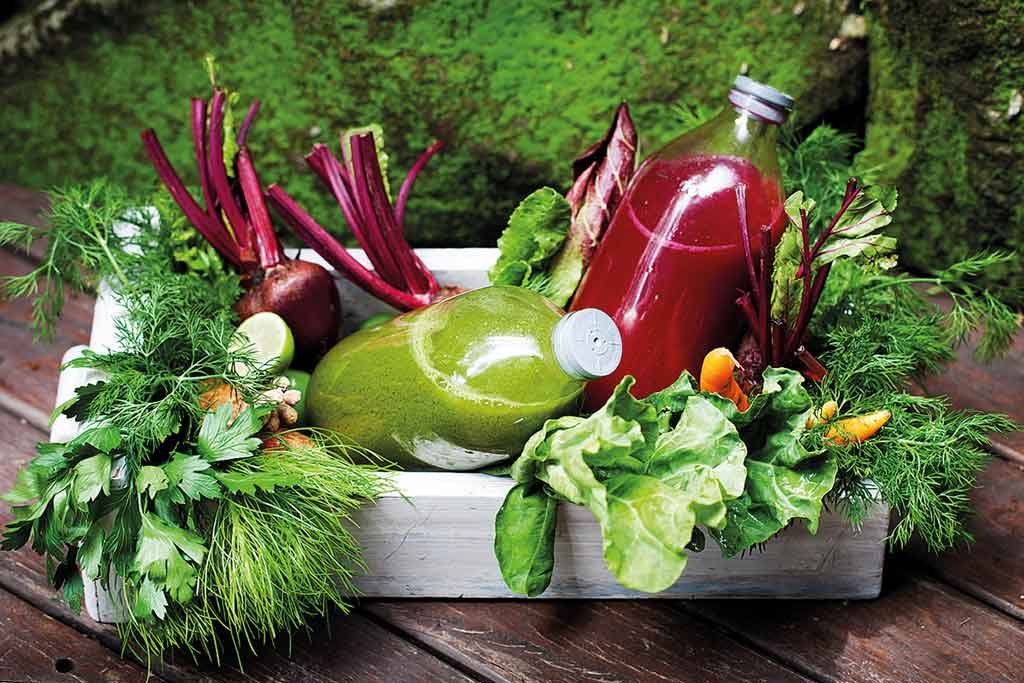 To understand more about food and its benefits in balancing our life, an exciting array of healthy menus and raw food delights are available in Peppers Seminyak, as well as a complete juicing programme. Focusing on cleansing and detoxification to encourage a longer and healthier life, the Juicing Programme substitutes all your meals with 6 cold pressed juices a day! Three levels of programmes are available for guest convenience. The Beginner Cleanse is dedicated to those who consider juicing inorder to lose a few pounds, while the Intermediate Cleanse is for non-vegetarians who eat a big salad every day and try to avoid carbs and too many starches. For those in the Expert Cleanse Programme, 4 Green Juices, 1 Spicy Lemon Juice and 1 Cashew Milk per day will not be a problem as they already have tried the raw food menus and generally choose food wisely. It is recommended to practise this programme between 3 to 7 days. While on the cleanse, you are urged to drink lots of water. Vegetables and fruits are also allowed under the program.
Peppers Seminyak
A : Jalan Pura Telaga Waja, Petitenget, Seminyak (view on map)
T : +62 361 730333
W : www.peppersseminyak.com