There's a reason why Bali has so many art shops and galleries; the island is home to countless, exceptionally skillful artists, including remarkable painters. From the complex traditional canvasses capturing the island's unique culture to the contemporary themes and styles, plenty of the highly collectible paintings created by Balinese painters have gone to international exhibitions and auction houses. The painters we feature here are some of the greatest who have brought their home island to the international world of art.
mangu putra
It has been known in the art world that Mangu Putra's works are in such demand that art collectors from around the world have to queue up to get his paintings. Some people even say Putra will not sell his works to just anybody – and we're not talking about numbers here. It's about connection and appreciation. Either way, once you meet him, you'll learn that Mangu Putra is an all round nice guy. Unlike the majority of established painters, Mangu Putra was formally educated as a graphic designer. He finished his education in Visual Communication Design in the Faculty of Fine Arts and Design at the Indonesian Institute of Arts Yogyakarta in 1990. He used to offer design services to quite a number of businesses on the island, but being a designer did not satisfy him as an artist. And so in 1998 he decided to engage in full time painting.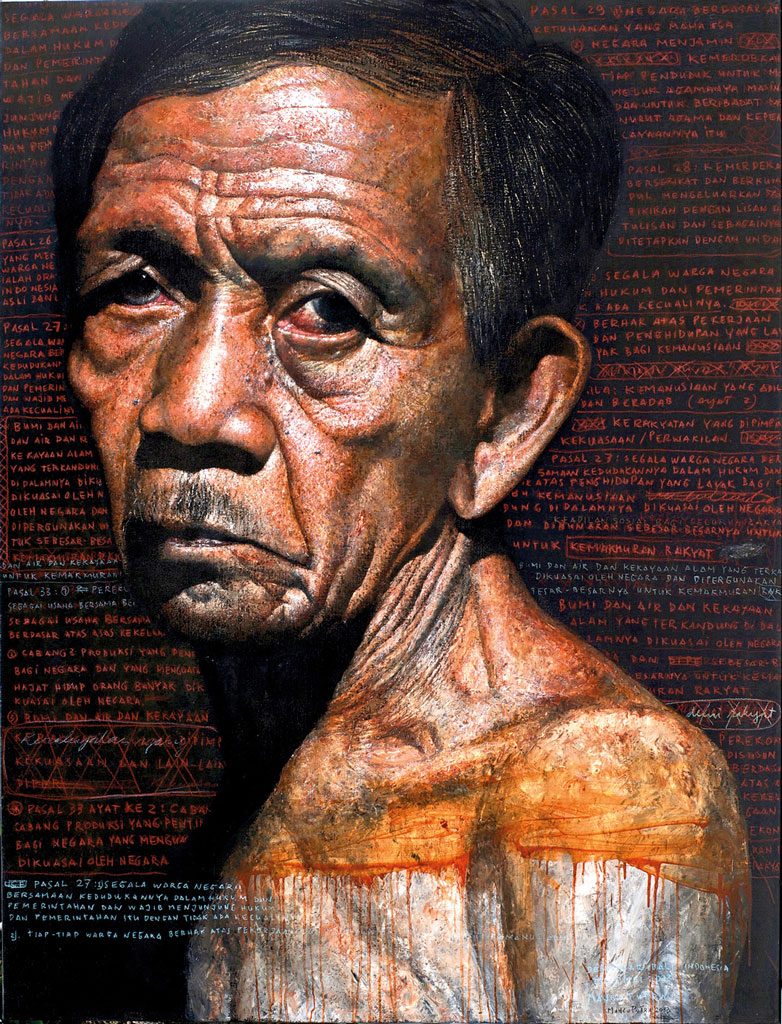 Mangu Putra's initial works mainly arose from an intense contact with nature. The natural world, such as mountains and coasts, are depicted by Putra as identifiable objects. Some of his works with abstract designs imply natural images, such as the character of water and the texture and colors of earth or stone. Yet, his works are not mirrors of direct observations with the naked eye. Natural objects are depicted as if seen through sophisticated technological imagery, so that they appear artificial, attractive, provocative, and even fantastic.
made djirna
As you pass the Balinese gate and into the studio, it is like treading on the soul of a sensitive, creative painter who uses brush and canvas to portray his tempestuous emotions. Born in Kedewatan, Ubud, I Made Djirna graduated from the Faculty of Fine Arts and Design at the Institut Seni Indonesia Yogyakarta (Indonesia Institute of the Arts Yogyakarta) in 1985. He now lives and works in his home village, but is still very active in holding and joining exhibitions, both solo and group, in many Indonesian cities as well as overseas. A lot of his works have been auctioned at Christie's New York.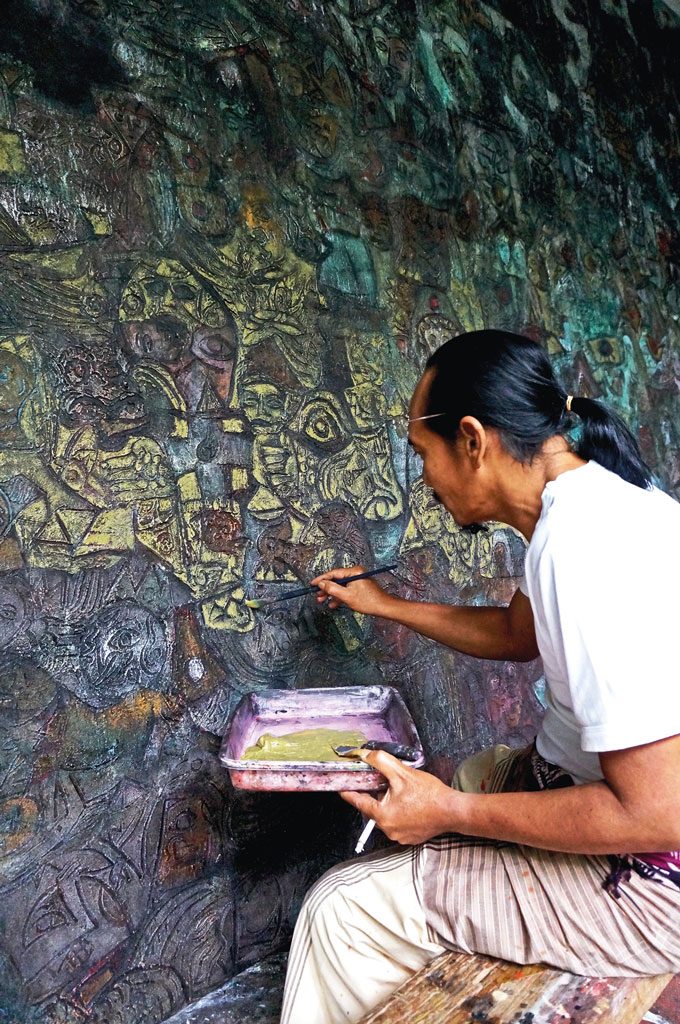 In the book "Selected Works of Made Djirna", one can learn that the prominent Balinese artist is very experimental with his works, applying diverse materials, techniques and styles. If you have a look at Djirna's versatile works that are scattered around his Kedewatan studio, you can see how his artistic motivations are very much influenced by his emotions.
made wianta
Wianta is a multi-modal artist. His mastery of colour and form on canvas is matched by his mastery of words in poetry, body movement in dance, and sense of rhythm in music. Made Wianta was born in the Apuan village, Tabanan. Possessed with an intense concentration of energy, he is bubbling and constantly moving. His creation flows from the depth of his psyche. Over two decades, some 14,000 works of art have emerged from his energy and creativity. Those art works are widely known and have been exhibited nationally as well as internationally at prestigious galleries and museums.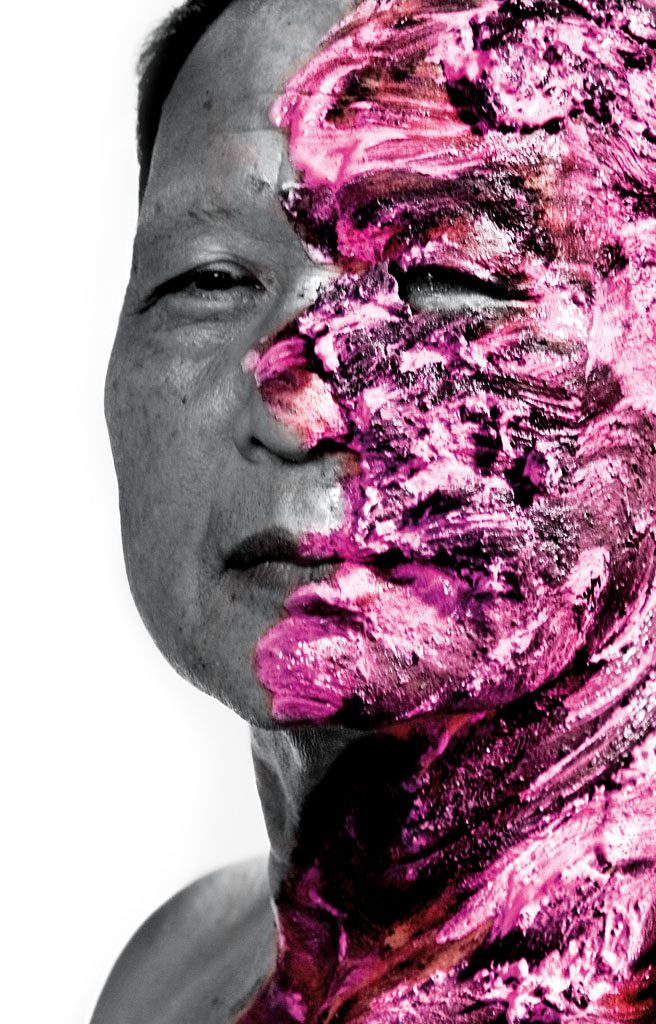 You will be amazed by how Wianta's constantly active brain works – Japanese researchers were so intrigued by this that they flew Wianta to Japan to study his brain. On a few occasions during the visit to his studio, you'll find yourself tongue-tied, amused and even flabbergasted.