Responding to the growing awareness and appreciation for wellness experiences The Apurva Kempinski Bali has launched a Sound Meditation Programme, designed to help their guests explore healing opportunities and achieve mindfulness.
The programme was launched in celebration of the international event, Global Wellness Day, which takes place annually every second Saturday of June. The luxury resort in Nusa Dua used this special day as an opportune moment to introduce more healing experiences to the island.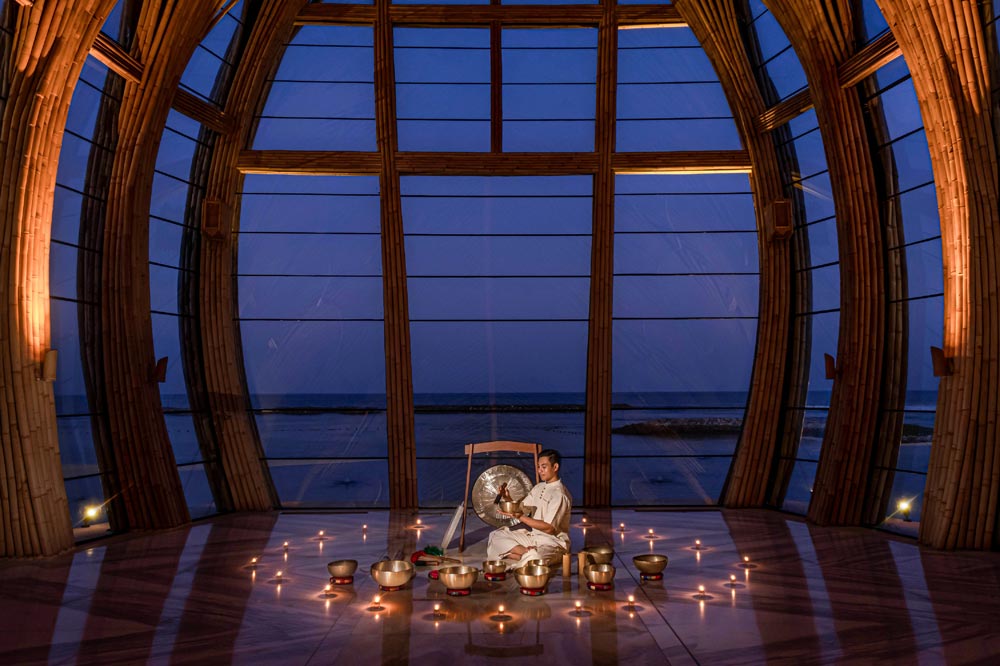 ---
What is sound meditation, exactly?
As its name suggests, the experience utilises sound therapy to bring practitioners into a state of meditation. Through the use of instruments, such as singing bowls, bells, chimes and gongs, frequencies and vibrations of the sound waves produce a subtle stimulatory effect on the brain.
As the different echoes, rings and booms move through the room, around the body and are then processed by the mind, it changes the brainwave frequencies into an alpha or theta state. These are known to bring the brain into a calm, meditative state. The reactions to the experience can range from emotional release, total physical and mental relaxation to a very deep, introspective journey. It changes from people to people, from experience to experience.
Sound Meditation at Apurva Kempinski Bali
In true Kempinski style, this healing experience is brought to new heights. The sound meditation takes place in one of the resort's majestic chapels — either Apurva or Amala — with gongs, bowls and candles taking centre stage, backdropped by a dramatic view of the ocean.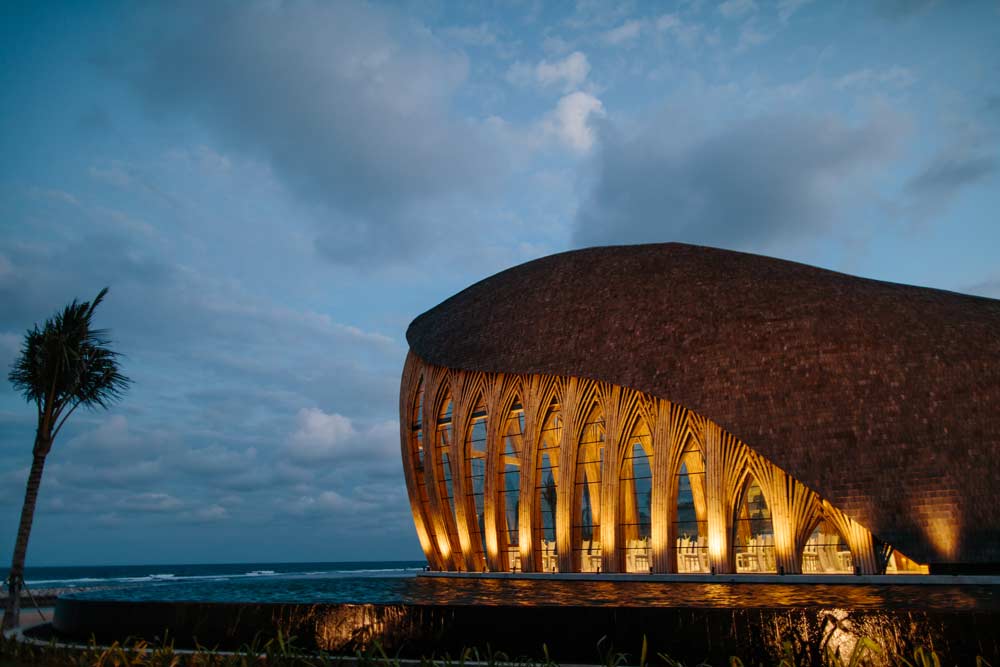 The resort's wellness experts will guide participants through the process of relaxation; imagine a guided meditation, enhanced by the sound therapy that brings you to improved levels of mindfulness. A regular sound meditation practice offers numerous health benefits, including strengthening the immune system, lowering blood pressure, releasing stress and anxiety and increasing focus and clarity.
To complete the experience, guests will also be presented with jamu at the end of the meditation session. The healing qualities of this traditional elixir have always been present throughout the resort. Guests can enjoy them anytime in many ways, be it in the morning during breakfast or as a daily immune-booster at Selasar Deli or post-treatment at Apurva Spa, where there is a Jamu Bar, with various kinds of jamu displayed.
Sound Meditation is a daily wellness programme of Apurva Spa and priced at IDR 250,000++ per person. Participants are encouraged to confirm their reservation in advance by calling 0361 – 209 2288.
The Apurva Kempinski Bali
Jl. Raya Nusa Dua Selatan, Sawangan, Nusa Dua
+62 361 209 2288
kempinski.com/bali/