With energy surging through their little bodies, children are naturally impatient, especially below the age of 6. They like to move around, explore, chase their curiosities; waiting around and doing nothing is torture for them! But being parents to toddlers doesn't mean a nice dinner out somewhere should be ruled out; if you're like me, you scour the internet searching for kid-friendly restaurants. If this is you, worry not, as I've found 3 great spots for dining with kids.
What do parents look for when they search for a child-friendly restaurant? Often its somewhere with a casual atmosphere, that provides a healthy and varied children's menu and most importantly has activities for the children to enjoy whilst they wait.
My first stop is Prego, an Italian restaurant at The Westin Resort Nusa Dua. Italian is always great for children and Prego serves a wide selection of Italian cuisine, from pizza, pastas, meat, fish and desserts. Most popular of all though is Prego's Sunday Brunch – this has become a family favourite on the weekend, where the restaurant offers a 'fun dining' experience. This is a buffet brunch, so without a doubt the food choices are good for everyone; but Prego offers a special selection of fun pizzas and pastas just for the little ones. If eating pizza isn't enough, one of the activities provided is a pizza making class as well as cup cake decorating. On top of that Prego organises lots of fun games in their outdoor garden, so the children can play and meet new friends. When brunch is over, families are given access to the Westin swimming pool as well for more fun in the sun.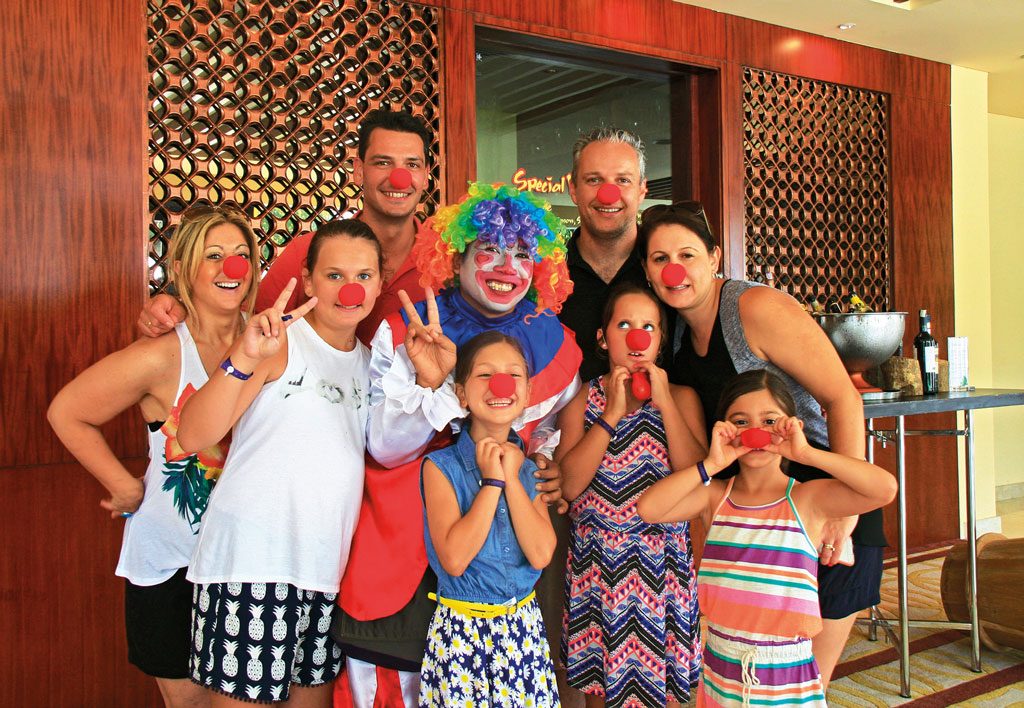 Heading over to Sanur, choosing a family-friendly spot here is as easy as ABC, as in Artotel Beach Club! This all day dining destination is found in front of the calm atmosphere of Sanur beach, generally known as a great area for families. Artotel Beach Club (ABC) brings a lively, more vibrant energy to the area.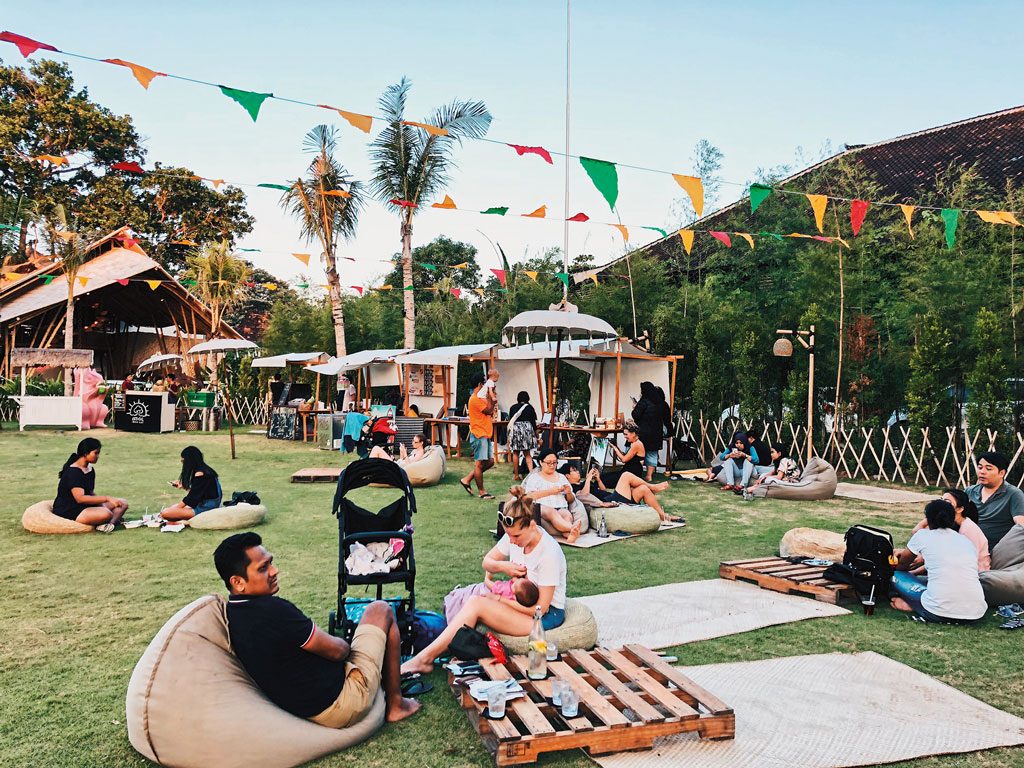 The beach club features a huge bamboo house with a beach front view and spacious open lawn, a great spot to watch the kids swimming as you sip a drink under the sun. The kids won't get bored here, with ABC's fun tree house, garden area to run around in and of course the swimming pool. The beach club also has a line of daybeds on the beach, a great spot to watch the little ones play in the sand. When it comes to food, ABC has a huge range catering to all kinds of dietary needs, from vegetarian, dairy-free, gluten-free, vegan, nut free and also dishes for those who love something spicy. A great spot for lunch with the whole family.
Heading further west into the heart of Canggu you'll find Milk & Madu on Jalan Pantai Berawa. Open for breakfast right up to dinner, this popular café offers all-day breakfast from 7am to 3pm, allowing more time for you to dive into their glorious buttermilk pancakes. Their lava stone pizzas are a favourite too, alongside a wide selection of superfoods, smoothie bowls, salads and more.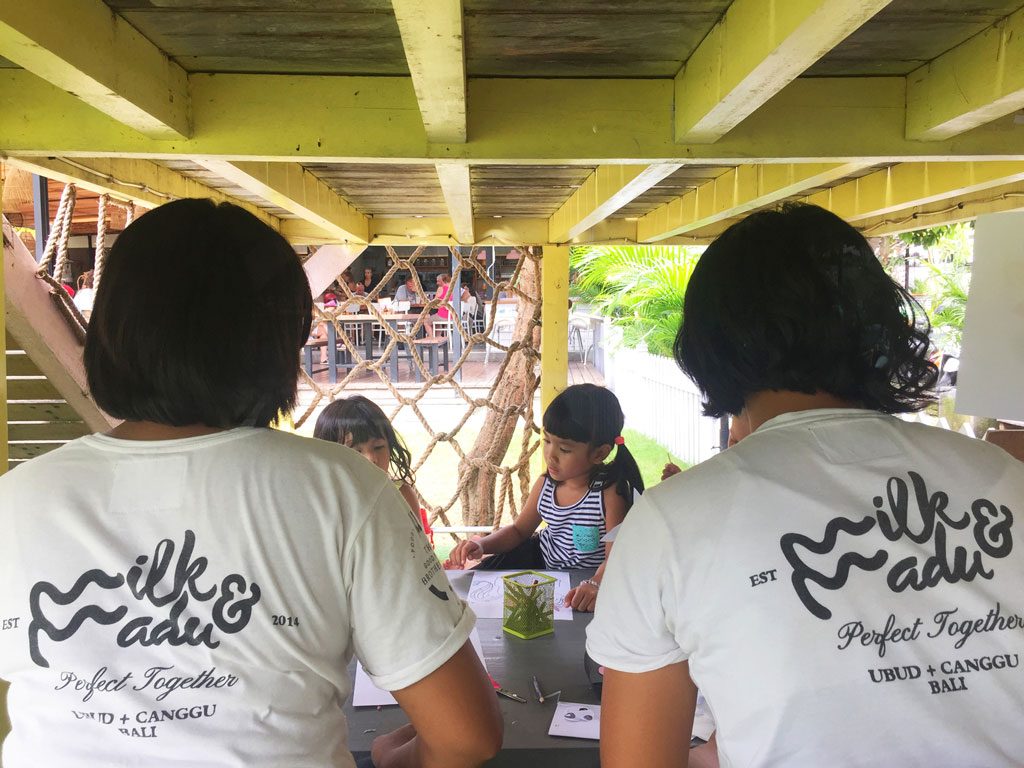 Milk & Madu call themselves a family café, and they're not wrong! They have prepared a specially built play house in the garden, a heaven for young ones to play in. They run around the garden, slide, climb and burn off a lot of that extra energy we know they have. Otherwise, Milk & Madu also has free arts and crafts sessions at the ready, helped by the friendly, fun-loving staff.
Prego at Westin Resort Nusa Dua Bali
Kawasan Pariwisata Nusa Dua BTDC, LOT N-3, Nusa Dua
0361 771906
www.westinnusaduabali.com
Artotel Beach Club
Jalan Danau Tamblingan No.35, Sanur
0361 4491888
www.artotelbeachclub.com

Milk & Madu
Jalan Pantai Berawa No.52, Tibubeneng
0361 9067074
www.milkandmadu.com