With a cornucopia of experience teaching schools in the United States and Southeast Asia, Garth Wyncoll joined Bali Island School in 2018 as Head of School. He spoke to Sachi Kondo of NOW! Bali about the international focus of the curriculum, digital shifts, and environmental-driven student activities, as well as Bali finally being recognised as an option for education.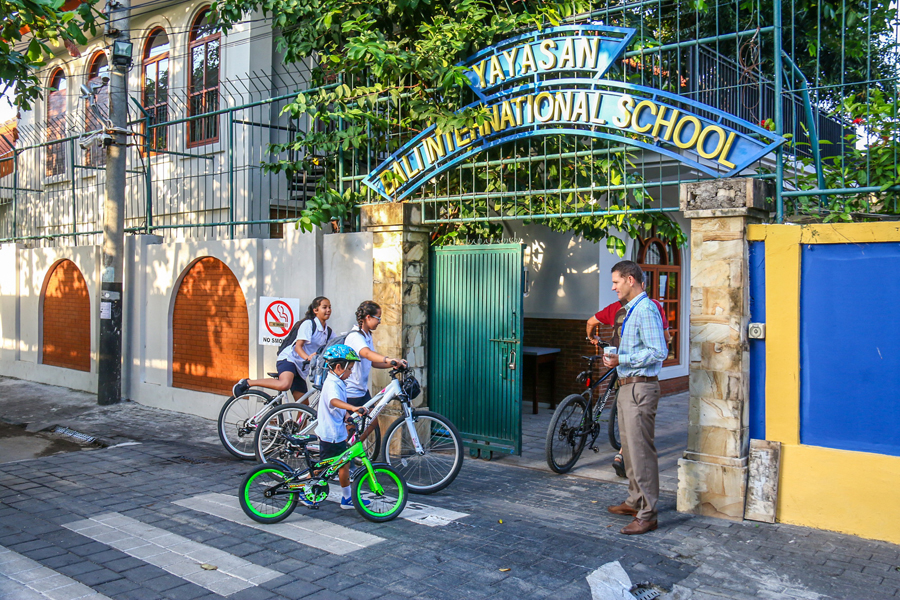 Please tell us about the curriculum here.
We run the International Baccalaureate (IB) curriculum from pre-school, to the Primary Years Programme (up to grade 5), the Middle Years Programme (grade 6 to 10), and we run the Diploma Programme for grade 11 and 12. Our students have the choice to graduate with a BIS diploma, or both a BIS diploma and an IB diploma. IB is out of Switzerland. It's a 51 year old organisation started by a group of international school parents, who wanted the transfer ability for their child to have the same education experience in different countries. It's the primary education programme for international families in the world.
Education in Indonesia has undergone many phases of change. How has BIS progressed since opening in 1985?
Some families, who have relocated to Bali or got together here on the island, want an English-based education programme for their children. A number of families rented one of the buildings on campus, leased the property, and began a school. It's grown from an initial cohort of 5 to 10 kids sitting in a classroom with one teacher to this full programme for students from 3 years old to 18 years old. The Bali Island School has slowly adopted the IB curriculum at different stages in its 32 years of history. We are now a fully accredited school and run the IB programme.
How is it unique to other international schools in Indonesia?
Every school has a niche market. Our strengths are the fact that we attract students whose families appreciate the global-mindedness of our curriculum, and the ability of the IB programme to be recognised by colleges and universities in the world. If a student graduates with a BIS diploma, they know they have a backbone of rigour and difficult academics, but also a commitment to the community in terms of community service. We produce wellrounded students that are not only good in academics, but children who contribute in many other ways in societies. Universities are looking for that and our students have been successful when they've gone off to university. They are a product of BIS.
Another strength of our school is the faculty. We have certified expat teachers in many aspects of our school, who come from different countries and have fabulous experience teaching in other international schools. Our students, when we talk about globalmindedness and international perspective, are learning at lunch tables from friends and in classrooms from teachers with a wide variety of experiences – they are all strong educators.
Bali is becoming more than just a holiday destination, with many considering it as an option for education. What is your stance?
We at the Bali Island School are beginning to see a trend of more and more families moving to Bali for not only a lifestyle change but for their child's education as well. Not only are families enjoying better air quality and increased family time, but they are acknowledging that the Bali Island School provides great value for money when comparing schools in big South East Asian cities. Families looking for an education alternative to the one or two hour bus ride each way in Jakarta, for example are also looking to make a lateral move in terms of the education value and programmes. Our families who have made the transition are telling us that our established IB Programme is highly competitive to the programmes on offer back in the cities they used to live in. In addition, their students are able to develop leadership skills as the class sizes and after school activities on offer here at BIS provide these opportunities daily. The lateral move is actually a step up and the students and families are really enjoying their BIS and Bali island experience.
Despite being different, how do you ensure the students are able to have an easy integration to the local community in Bali?
It's not always easy transferring from a different international school moving to Bali but the beauty of our school is we currently have around 250 students and our class sizes are 15 to 1. Children instantly have a network of friends. Our school has a focus on service and community, so we always encourage them to get involved. We have students today down at Turtle Island understanding the implications of humans on the ecology here. We have students down at the beach looking at the tide to see not only the geophysics of tidal waves but also human's impact, such as trash coming in and trash going out. I think we value the experiences that our students have with the local communities and we reinforce it. It's also Bali, where people are very welcoming and kind wherever you go, so the transition for our students and families coming here is somewhat easier than other places we've lived.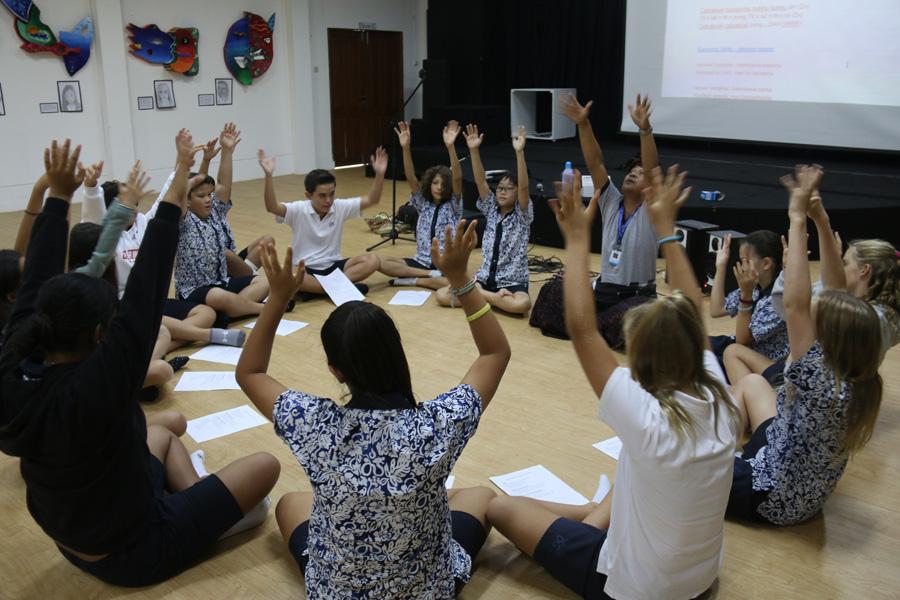 BIS has previously hold a Digital Citizenship workshop to help students understand their digital footprint. How do you think technology trends are transforming the curriculum at BIS?
I think a teacher is no longer the owner of the material or content knowledge. The teacher is now the facilitator of having to think critically about the information that they can have access to whenever and wherever. We all have access to information now. It's about developing those digital skills and having a moral compass and values, so that they are making healthy and careful decisions.
We're developing a maker based programme, an approach to problem-based and project-based learning that relies upon hands-on, often collaborative, learning experiences, where students are applying their STEM learning. Students are learning by getting their hands a little bit more dirty, creating things, and solving real world problems – that's an emphasis. We have a 'Bring Your Own Device' to school where students from grade 6 to 12 are encouraged to bring their own laptop. Our primary principal is looking to introduce the BYOD programme lower into the school, potentially grades 3, 4, and 5, over the next couple of years. Because every child has access to the internet, it's really important that they use that carefully and appropriately.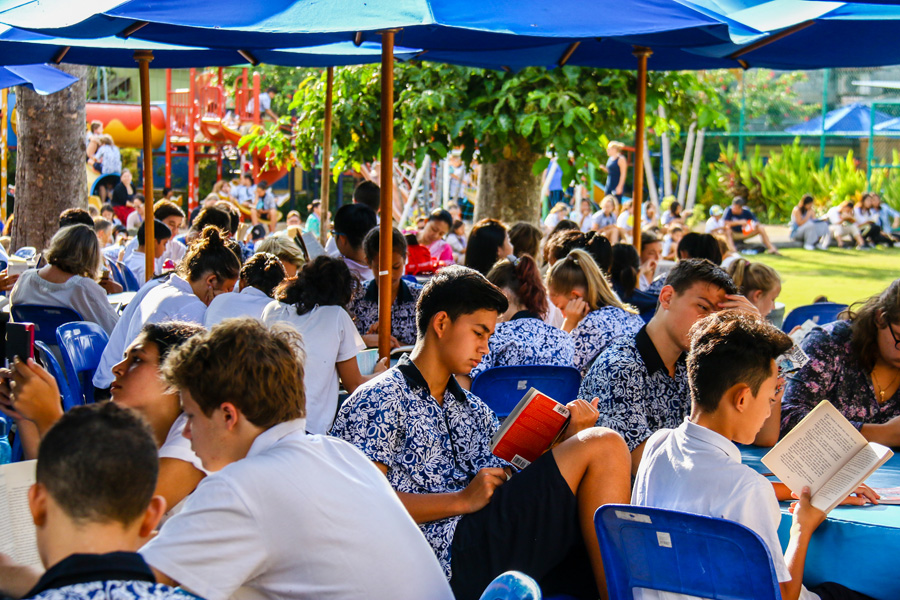 How has BIS taken the initiative to adopt environmentally-friendly approaches in campus.
We have a number of student-led activities. Our students develop passions and we ask them to take a leadership role in that activity and get more students to take part. Some of them are passionate about the environment. We have a student who works with Bali Animal Welfare Association in Sanur, who she does fundraising for. She's been able to place quite a few cats and dogs and provide for them. We have a green team that looks at our school and the environmental impact here in Bali and ways to reduce that. We have students travelling to Manila this month to participate in the Global Issues Network (GIN), which is a complete student-run group here at BIS as well worldwide. They're going to present on the value of bees in Indonesia and Southeast Asia and how important they are to the environment. We constantly look for ways for our students to become advocates for the environment.