Don't miss Above Eleven Bali's Masquerade Party celebrating New Year's Eve this 31 December 2018. It's going to be an evening of music, masks and many cocktails.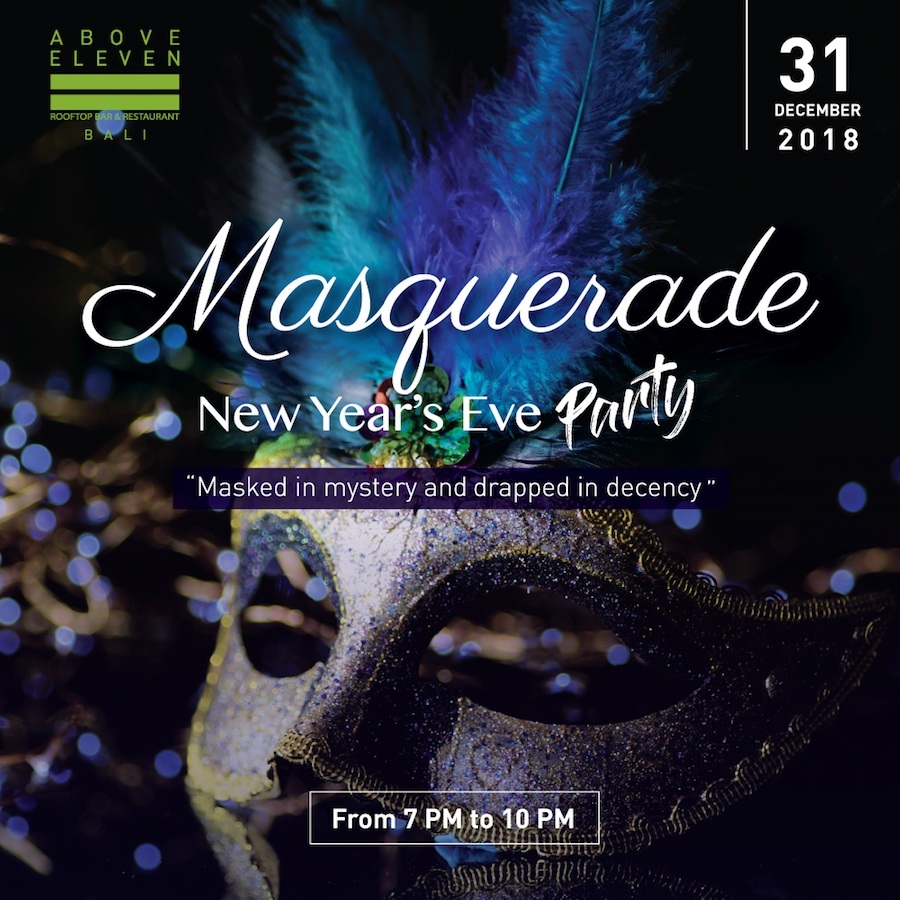 Draped in mystery, a Masquerade Party allows you to be whoever you want to be as you bring in the New Year. Whilst their delectable 6-course dinner is sold out, you're invited to join the party at this Jimbaran rooftop restaurant with their Flight Cocktail Package. This dress-up party will be complete with live performances from DJ Griff UK and The Nex Band, eclectic tunes by Above Eleven Bali's residents DJs; DJ Angga Bianco and DJ Arie.
The Flight Cocktail package consists of 3 magical cocktails made by Above Eleven Bali's mixologist, these are:
1. Above Eleven Spritzer – Gin mixed with unicum spice & herbs, sour mix and tonic water.
2. Pretty Poison – Sake mixed with strawberry, orgeat syrup, citrus juice, bitters and sparkling wine.
3. Flirty – Above Eleven's spice rum mixed with umeshu, tepache, orgeat syrup and citrus juice.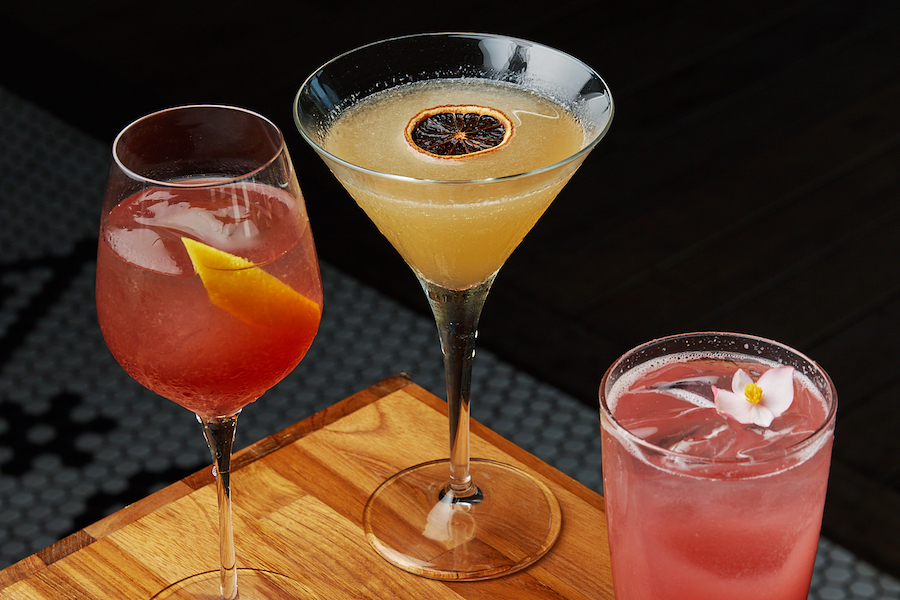 For countdown, enjoy the views from this rooftop perch out over Jimbaran Bay and Bali's south coast, watching as all the fireworks around the island go off in unison to welcome 2019. 
Make sure you come dressed up in your Masquerade attire as the Best-Dressed Competition could win you a One Night Stay at Movenpick Resort & Spa Jimbaran Bali.  
Dinner starts from 7.00 PM until 10.00 PM | Party starts from 10.00 PM until 2.00 AM
Flight Cocktail Package: IDR 300,000 ++/person (selection of 3 cocktails)
Book Now: 
Above Eleven Bali
Samasta Lifestyle Village level 8 at Jl. Wanagiri No. 1 Jimbaran, Bali 80362
Call or WhatsApp: +62 811 386 0402 || infobali@aboveeleven.com.
www.aboveeleven.com/bali