Continuing its tradition of pioneering innovation, the team at Hatten Wines has, for the first time ever in Indonesia, harvested Syrah grapes at their beautiful vineyards in Buleleng North West Bali. 
In November 2018, Hatten Wines founder, CEO and wine pioneer, Ida Bagus Rai Budarsa (Gus Rai), winemaker James Kalleske and the Hatten Team hosted an eager crowd of family, friends, associates and media as they celebrated the inaugural harvest of Bali grown Syrah grapes marking a dramatic turning point in the history of Hatten Wines, and Bali winemaking as a whole.  
With the support and encouragement of Gus Rai, James started the modern Hatten R&D program in 2014, expanding to over 30 international varieties in 2016, traveling to such countries as Brazil and Thailand to conduct research on tropical viticulture.  
Syrah and Shiraz are names to describe the same grapes from the same plant, just in different cultures.  Traditionally Syrah is used to describe styles of wines made from Shiraz grapes that show finesse and a lighter body.  Hattens have chosen to refer to these new Balinese grapevines and subsequent wine as Syrah for this reason, as they will produce medium-full bodied red wines with finesse and drinkability from these Balinese grapevines.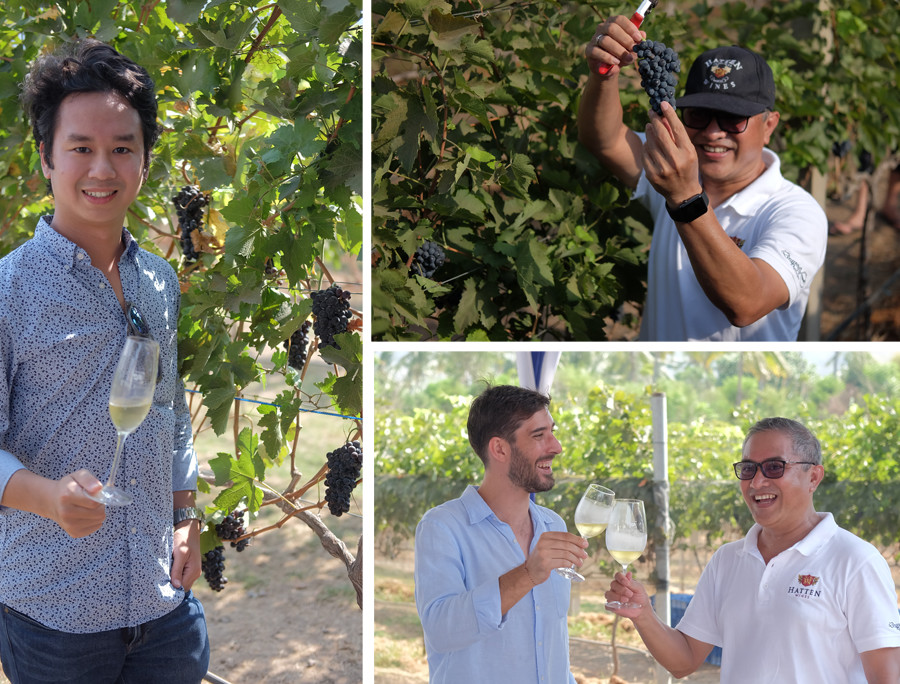 Grape flavours change from region to region, so the Bali Syrah will certainly be unique to Bali.  
"I'm very happy with the success of our first Syrah grapes in Bali.  When I started this company I couldn't imagine that we would one day be producing such a diverse range of wines and competing on the world stage.  Now, almost 25 years later, with the first-ever commercial harvest of Syrah grapes, we are about to start a new history in Balinese winemaking." ~ Ida Bagus Rai Budarsa   
"The first commercial harvest of Hatten's Syrah will be one of my proudest single achievements since I began working with Hatten 6 years ago.  A limiting factor in our winemaking capacity has been a lack of suitable wine-grape varieties that are able to grow in Bali.  With our success of growing Syrah (and the soon to be released Chenin Blanc and Colombard in white varieties) we have not just revolutionized our own winemaking portfolio, but the future of Balinese viticulture as a whole.  Syrah will certainly spread across the Balinese viticultural scene as it's potential to make great wines is realised further, and this can be credited to Gus Rai's passion and commitment to fund Hatten's independent R&D programs, and the dedication of Hatten's R&D team" ~ James Kalleske – Hatten Winemaker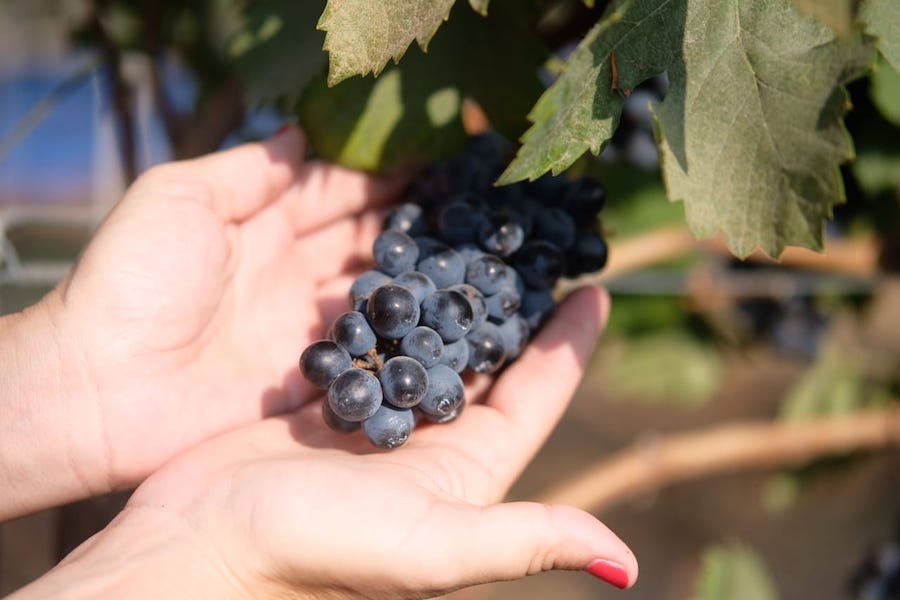 The first harvest of Syrah Grapes in Indonesia, photo courtesy of Hatten Wines
The Hatten's Syrah wine will be ready late 2019 as its take at least a year after harvest for the grapes to be vinified. James Kalleske and his Hatten team are sure to create something special and unique from this brand new grape variety in Bali and Indonesia. 
Hatten Wines has been making wine in Bali since 1994, breaking the rules of traditional viticulture and winemaking by braving the Balinese climate, the elements and fierce critics. Years of adjustments, trials, testing, and reinventing itself – now almost 25 years on, have forged a solid winemaking company with incredible pride in its staff, products and trust in its owners.
The Cellardoor :
Jl. By Pass Ngurah Rai No. 393
Sanur – Bali 80228
+62 361 472 1377
www.hattenwines.com