Just last month, Bali's iconic Potato Head Beach Club played host to Osulande, a guy who, for fans of world music and soulful house music, is something of a legend.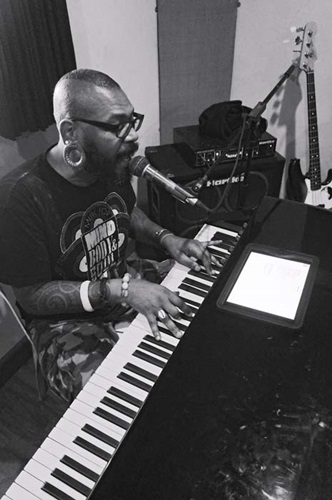 Osulande is known to have composed music for the world-famous Sesame Street during the late 1980s and early 1990s. He has worked with renowned artists such as Patti Labelle, Freddie Jackson, Roy Ayers, Nkemdi, Salif Keita, and Cesária Évora to name a few. In Bali, during his gig at Potato Head Beach Club, he delivered a fine live improvised jam session over sunset with the island's top-notch performers.
Osulande teamed up with Big names such as Lisa Soul, Ito Kurdi, and Gustu Brahmanta and amused the beach club's crowd – they only practiced for eight hours in total and the performance was impeccable! The Indonesian artists sharing the stage with Osulande really gave that international taste that lived up to the beach club's internationally acclaimed hospitality and entertainment reputation.
Both traditional and neotraditional, the music delivered by Osulande and his Indonesian friends was made even more passionate especially because of his love for Indonesia's Island of the Gods. Even with a packed schedule, he always makes time to visit the island several times in year. "Bali, its people, and Hindu culture really lure me," he claims, adding that his performance at Potato Head Beach Club really made his visit last month really special.
Potato Head Beach Club has previously played host to renowned international artists such as Snoop Lion, Fatboy Slim, Foster The Poster, Justice, and quite a series of celebrated international DJs. With Osulande added to the long, impressive list, patrons can only hope that the establishment still has more tricks up its sleeve – and it definitely does! Just keep your ear to the ground.
Potato Head Beach Club
Jalan Petitenget 51B, Seminyak
Phone: 0361 473 7979