Build up speed and adrenaline on the smooth asphalt track, keep your foot on the pedal for long clearings and feel the G-drive as you attempt the various turns at exciting speeds! Petrol heads and adrenaline junkies are very familiar with Go-Karts. Being considered as the little brother of track racing, Go-Karts are a track based vehicles with small rear engines and four-wheels. This may not be a common activity in Bali, but it can be something new to add to the bucket list for those who want to challenge themselves with speed.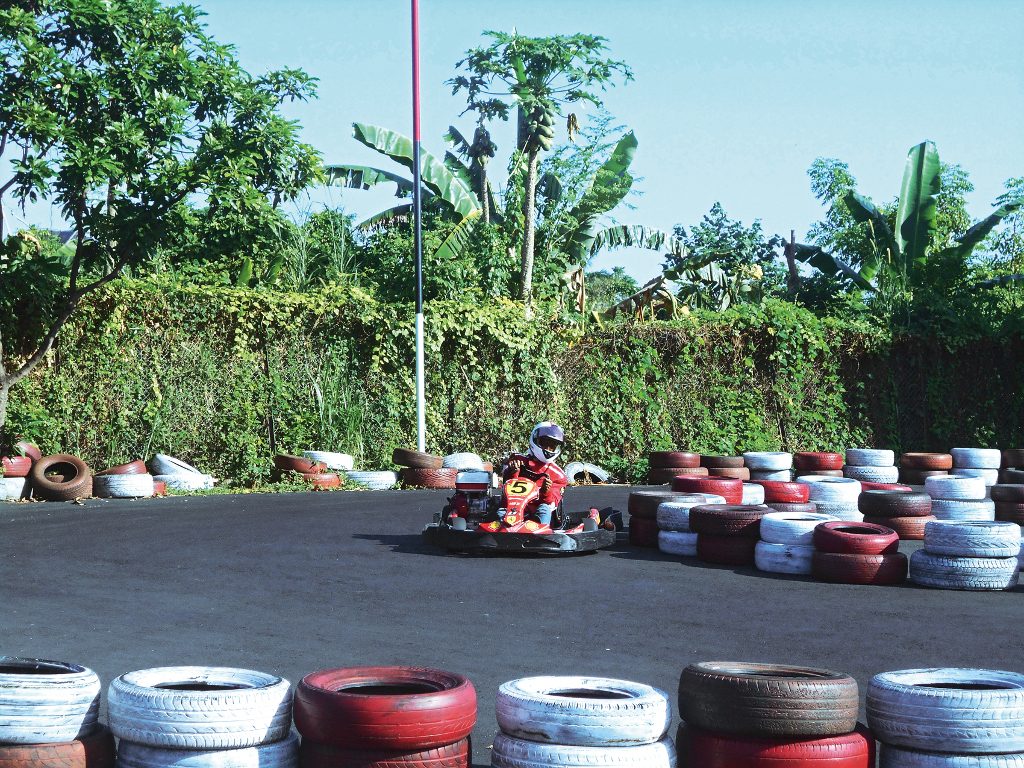 Bali Speed Go-Kart is probably the only Go-Kart operator on this island. Located on the main road of Jalan Ida Bagus Mantra, Gianyar, they provide the ultimate competitive driving platform for all ages and skill levels. From spontaneous racers to the most experienced drivers, this is the quickest and easiest way to give you the adrenaline rush you cannot achieve on the normal roads in Bali. Here, you can also experience a lap time system where you will get the chance to have your name on a live, scoreboard screen.
Their 'Arrive & Drive' style is as simple as doing just that. You can either book in advance or pop up at the venue, and off you go to the track. Of course, some basic instructions will be provided by the crew, including how to properly handle the 270-CC-engine-power kart. You will also get a chance to be familiar with the crazy turns of a 300-metre track before you hit the pedal and get up to 70 kilometres per hour. The track is made of smooth asphalt with a given security in the form of used tires lining the sides of the track. Since the circuit is not that long, a maximum of only 4 drivers is allowed during each race.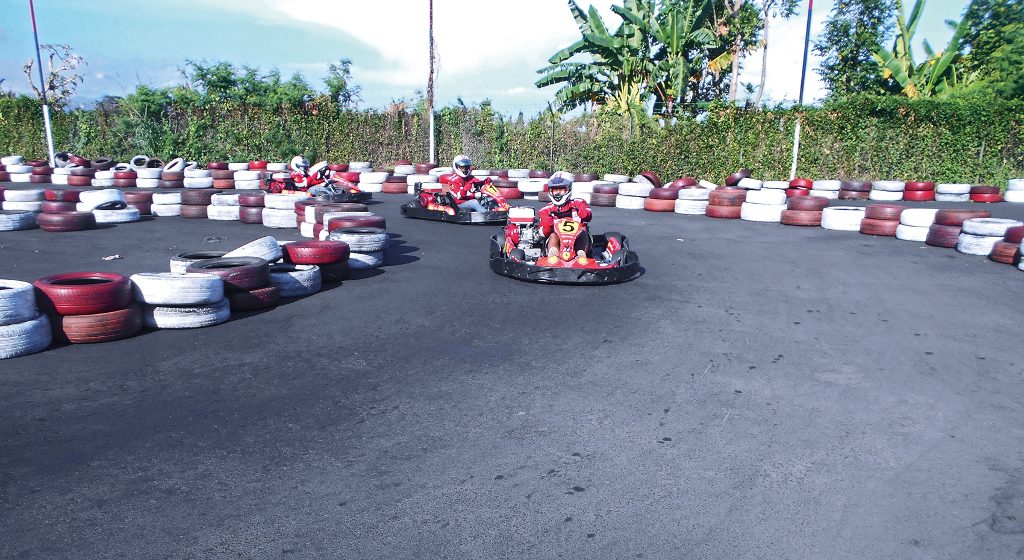 To be able to drive this 4-stroke, single-cylinder engine of a mild plastic-body kart, you must be at least 10 years old and 140 centimetres tall to race at full speed. For younger or shorter kids, ask the crew to reduce the maximum speed. Helmets are mandatory during the race and available at no charge, as well as driving gloves and jacket.
For those who have never go-karted before, this can be a bit of a daunting experience, but rest-assured this is also both fun and easy. The Bali Speed Go-Kart crew will spend time with you while you are getting strapped into a kart and safety gear. They will even allow you to spend a few minutes watching other karts navigate the track, while pointing out all the do's and don'ts.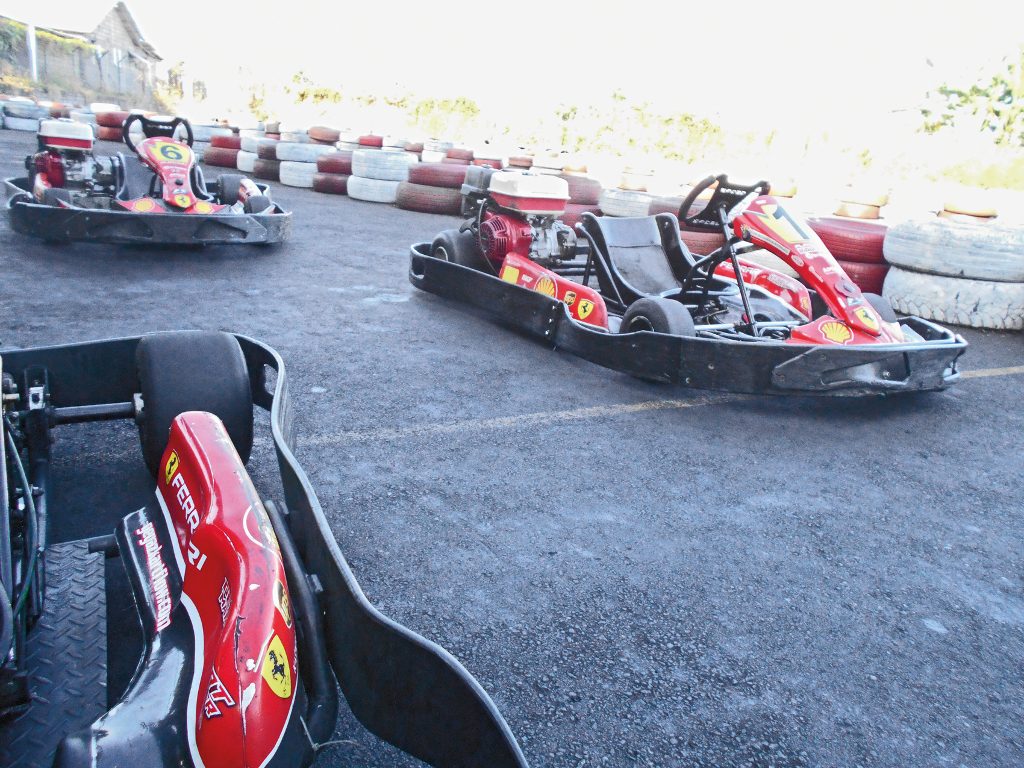 Bali Speed Go-Kart can also be a perfect venue for a corporate function or social group activity. Make sure you ask the crew what you are expecting from this activity, and they will tailor an experience to meet your needs and budget. Whether you are organising a race event with your best mates or simply looking to burn a few laps around the track, Bali Speed Go-Kart has it covered.
1. Follow all instructions given by the crews and track officials
2. Do not bring a mobile phone and/or camera or any unnecessary items while driving Go-Kart
3. Avoid any bumping and collisions with other karts for safety reason
4. No Reckless driving
5. Do not press the accelerator and brake pedal at the same time
6. Except for drivers and crews, nobody is allowed to be inside the track during the race
7. Whatever happens, always stay in your kart until you are allowed to leave the kart
Bali Speed Go-Kart
Address ; Jalan Bypass Ida Bagus Mantra km 27, Keramas, Blahbatuh, Gianyar
Phone : +62 812 70502277
Website : www.balispeedgokart.com