This July 29, Potato Head Beach Club is bringing to its premises Wayang Bocor, a new take on a traditional Indonesian art form by one of Indonesia's most celebrated contemporary artists Eko Nugroho. Created by Nugroho in 2008, Wayang Bocor was inspired by the traditional Javanese puppet shows where performers cast shadows against a large screen. While keeping the original shadow puppet form, Nugroho has added new elements and characters based on his imagination and own work.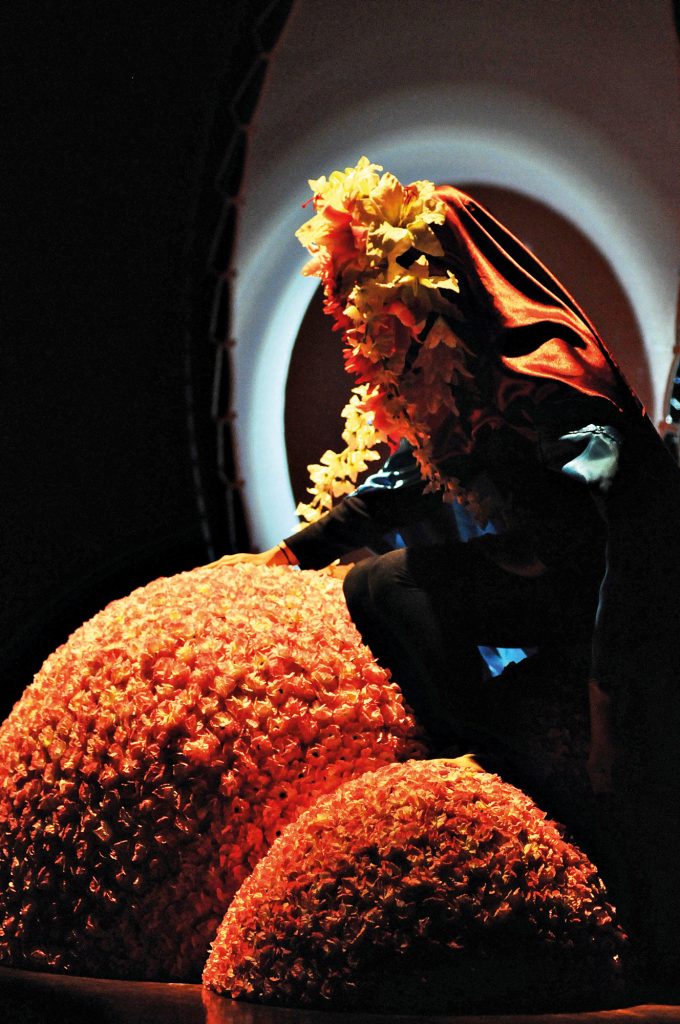 Adding new and exciting lighting designs to the atmosphere of the performances, Nugroho's screen also comes in different pieces and shapes. Digital music accompanies the performance yet the most important human element of the performance is still core to "Wayang Bocor". Actors are seen in front of the screen interacting with the puppets while a narrator, who takes on the duties of a traditional puppeteer, presents simple stories found in society today. With a script, actors and a narrator, Wayang Bocor can be performed without a dedicated puppeteer, a feature that Nugroho built in. Wayang Bocor is a true collaborative effort with each artist on the team – writers, directors, production managers, light technicians, music supervisors – adding in their own elements to these dynamic performances. This collaboration digs deeper into what is possible, creating a fresh contemporary puppet show that is still rich in meaning and importance.
The performance will be opened by the Balinese Ogoh Ogoh by the Bali-based Sanggar Tari Dadong Rerot group. Free Entry!
Potato Head Beach Club
Jalan Petitenget, Seminyak
+62 361 473 7979
www.ptthead.com
[mappress mapid="28″]