MÉTIS Lounge, adjoined to MÉTIS Restaurant, is bringing something special to Bali's entertainment scene – but it's all a surprise as the venue remains hush-hush over the details of what is building up to be a highly anticipated event.
All we, and the eager-to-know Bali crowds, have been given is this teaser picture below, but after a bit of begging they've leaked out some details to keep us interested. (Read Below).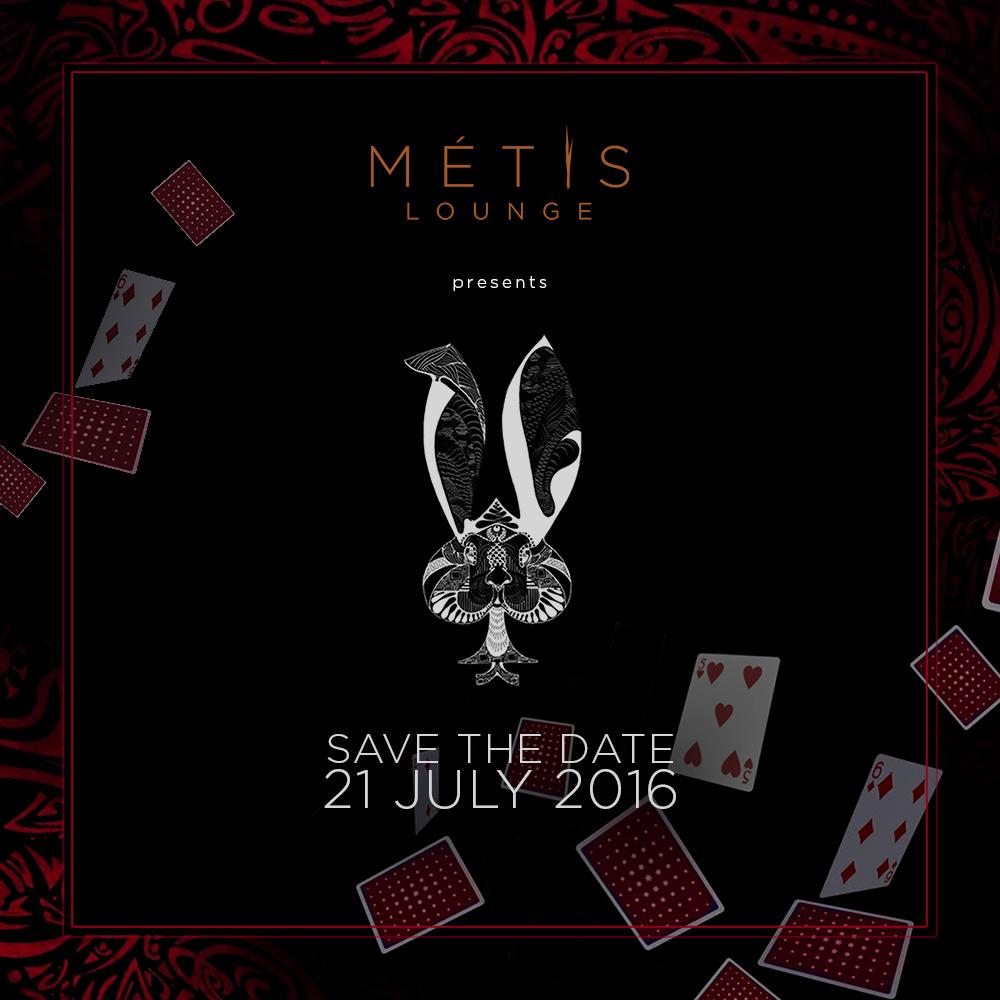 What we know is that with this sexy mysteriousness surrounding this event, it will surely help MÉTIS Lounge become one of the most interesting, quirky-yet-sophisticated venues for soirées on the island.
Numerous world-class hip music shows and themed party events will be held regularly, showcasing luminary DJs and artistic talents from all across the globe, the first of which will be on the upcoming event on the 21st July 2016 (save the date!).
With a new event concept that the lounge has never been done before,MÉTIS intend to bring the audience to a whole new  level of entertainment.
MÉTIS tells us there will be cutting-edge cocktail concoctions, petite bites that follow their 'sharing-is-caring' concept. Drinks will feature 'stirred-and-shaken' 'tinis, luscious vintage and newly-invented drinks, shots made with the very best of spirits (Beluga Vodka, Patrón Tequila etc), while the bubbles will feature Dom Perignon and Cristal.
The tapas menu will feature a mix of international, Mediterranean and Japanese influences…
So, there will be tapas, amazing music, shared bites, newly created cocktails using only the best spirits and the event will be themed…It's all still a bit mysterious if you ask us, but we like a surprise! The building anticipation will surely be rewarded when MÉTIS Lounge opens its doors on the 21st July, so make sure you are there to experience this newfound excitement that MÉTIS has spread across the island…
Since this article was written, Metis has in fact revealed the magical event that is taking place, find out for yourself –  CLICK HERE.
METIS Lounge
Jalan Petitenget No.6, Seminyak
+62 361 4737888
www.metisbali.com