SUNSRI – House of Jewelry has marked a new era of jewellery craftsmanship in Bali with the reopening of their Art Shop here on the island. Established in 1990, SUNSRI has been crafting jewellery collections that range from ethnic, contemporary, bohemian, minimalist styles and more; and now offering visitors an opportunity to go behind the closed door to observe the entire jewellery manufacturing processes by having a factory tour at SUNSRI's state-of-the-art facilities. Here you get to discover the stages of jewellery-making applied by the local artisans of Celuk from the design, crafting, assembling to finalisation processes, and how the traditional jewellery-making techniques that have been passed down for generations are combined with the latest technology to fashion bejewelled masterpieces.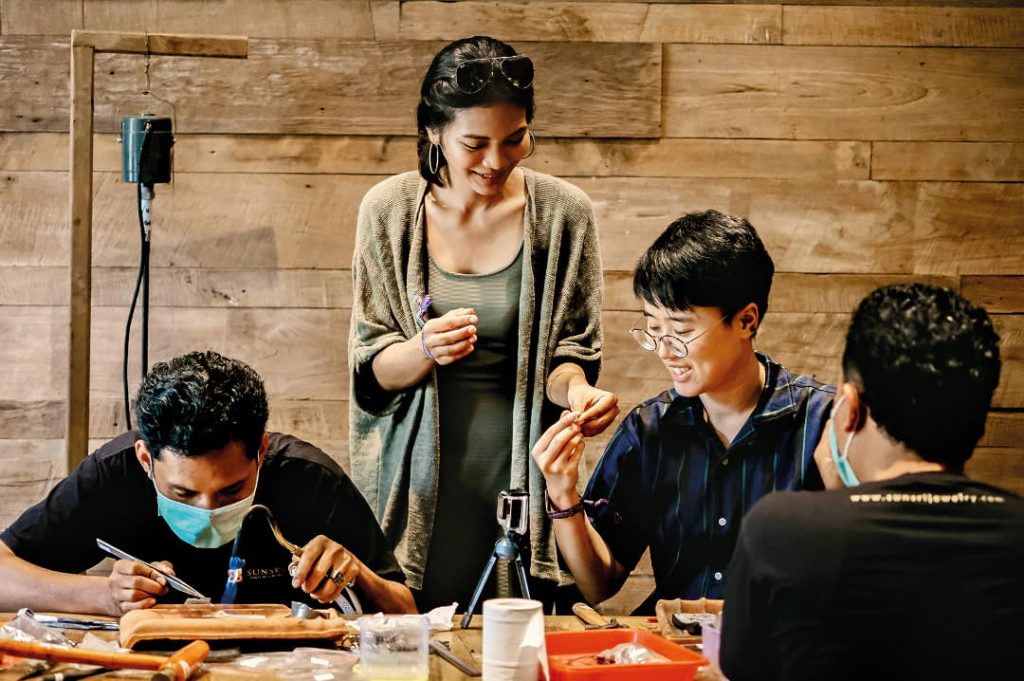 In addition, SUNSRI's museum allows visitors to learn about the history of jewellery in-depth, such as the design transformation, detailed information about materials used, various techniques in jewellery-making, and metal artwork and its development through time.

But the experience doesn't stop there, for SUNSRI also offers extensive programmes of silver jewellery-making classes. The programmes are tailored for various levels, all under the direct guidance of expert jewellery artists.
SUNSRI – House of Jewelry
Jalan Raya Celuk, Sukawati, Gianyar
+62 361 295275, +62 811-3960-4855
www.sunsrijewelry.com