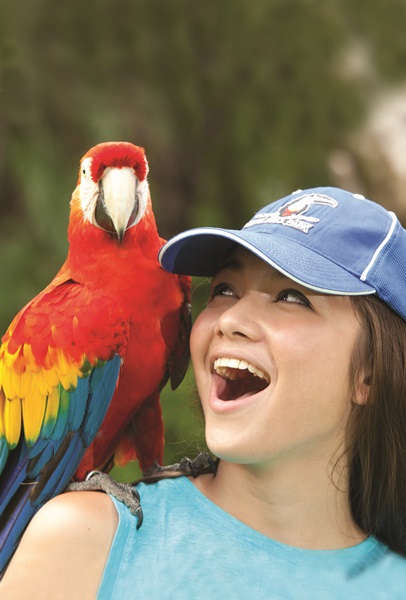 Last month, Bali Bird Park marked their 20th anniversary of operation on the island.
As is blatantly visible from visits to the park, the owners love all things avian and are committed to the preservation, conservation and breeding of exotic bird life.
Roaming around the beautiful grounds is a treat in itself, with peacocks roaming freely around you and cockatoos perched on nearby branches. Colour and life is all around.
Bali Bird Park is key player in Bali's eco-tourism scene, providing education for their guests in the form of exciting bird shows, and also by breeding the endangered Bali Starling, native to the island.
Thank you Bali Bird Park for helping Bali and helping the birds – to another 20 years, and more.
Bali Bird Park
Jalan Serma Cok Ngurah Gambir, Batu Bulan
Phone: 0361 229352