Starbucks® really knows how to get into the holiday spirit. From festive flavours, to specially designed mugs, to décor and music inspired by the season, the holiday period is the best time to visit a Starbucks® store.
From November 10 until January 5 Starbucks® stores nationwide will be beautifully transformed for the holidays, decorated with glittering gold sparkles and art works featuring festive red coffee beans.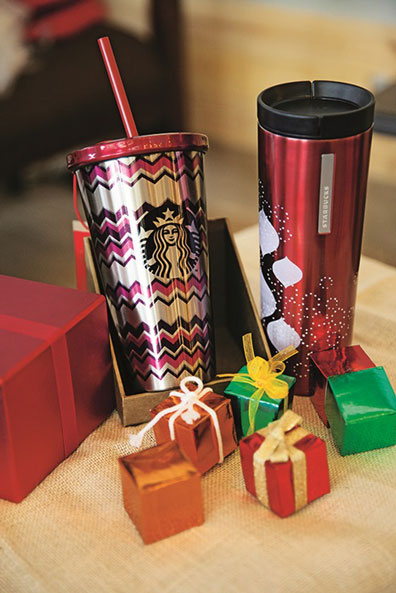 Indulge in one of their special Holiday Panettone Lattes; buttery flavours mingle deliciously with espresso and whipped cream and all is topped with a generous sprinkling of dried oranges, cranberries and apples, served in an iconic red cup
Starbucks' most popular holiday beverages are also making a comeback so prepare to feel all warm and fuzzy inside with a Toffee Nut Latte or a Peppermint Mocha.
In terms of festive gifts, why not pick up a Starbucks stainless steel tumbler? This year there are updated finishes, textures, and patterns, perfect for taking your coffee on the go or as a gift.
The Snowman Starbucks Card and the Annual Starbucks Planner will also make a perfect gift for you and your loved ones.
So are you ready to celebrate a memorable holiday with Starbucks?