Featuring masks used in shamanistic practices, communal rituals, and theatrical performances, this gem speaks of the human impulse to transform one's identity. The Setia Darma House of Masks and Puppets presents a treasure trove of heritage quite unlike anything else.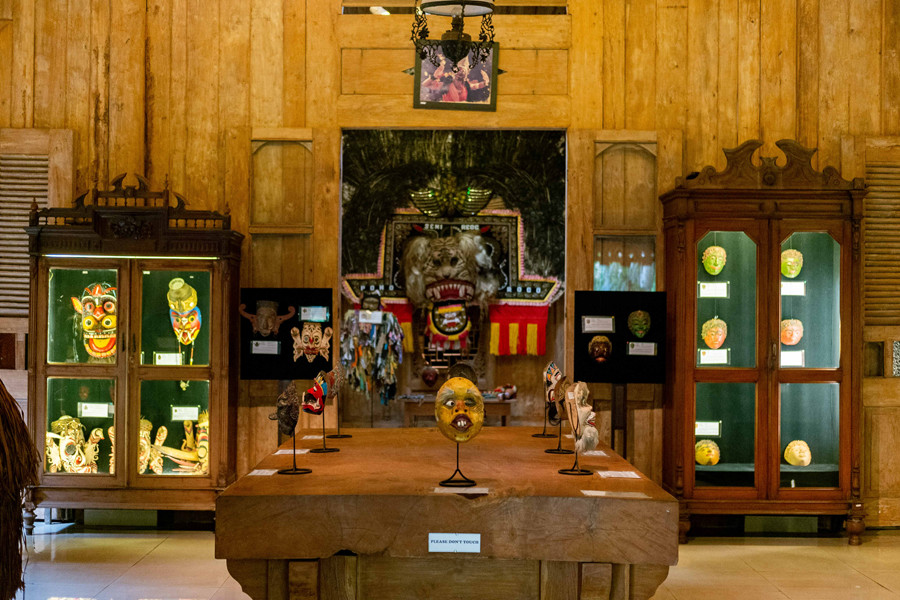 Celebrating cultures and traditions by housing over 1,300 masks and 5,700 puppets from across the Indonesian archipelago, China, Europe, Latin America, and Africa, the Setia Darma House of Masks and Puppets is an attraction located in the quaint Tegal Bingin village in Mas, just south of Ubud. Mas is celebrated as the area of carvers and craftsmen, famous for mask makers and masters of wood, so the museum (of sorts) is very aptly placed.
In a complex of Balinese bales and Javanese joglos, Setia Darma preserves some of the world's most colourful pieces of art with each house displaying different collections of masks and puppets. The collections at Setia Darma are accompanied by detailed descriptions so that visitors can learn about their function in a particular culture, from the contemporary to the ancient and sacred.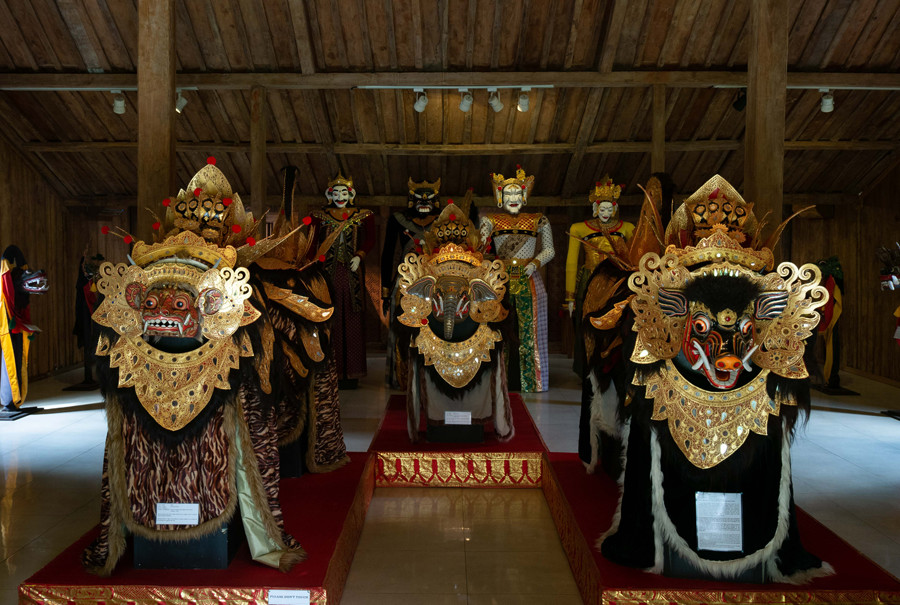 The traditional houses rest on over one hectare of well-maintained, manicured landscape with tropical gardens and rice fields surrounding them. The first joglo on the compound houses a collection of traditional shadow puppets along with contemporary figurines such as those of Agustinus Prayitno, the founder of Setia Darma, and even Barack Obama.
The walls of this joglo are adorned with other specimens such as those from the Ramayana and Mahabharata Hindu tales, Sicilian stick puppets that date back to the 16th century and marionettes reminiscent of Pinocchio, together with highly detailed Bunraku idols from Japan from the 18th century.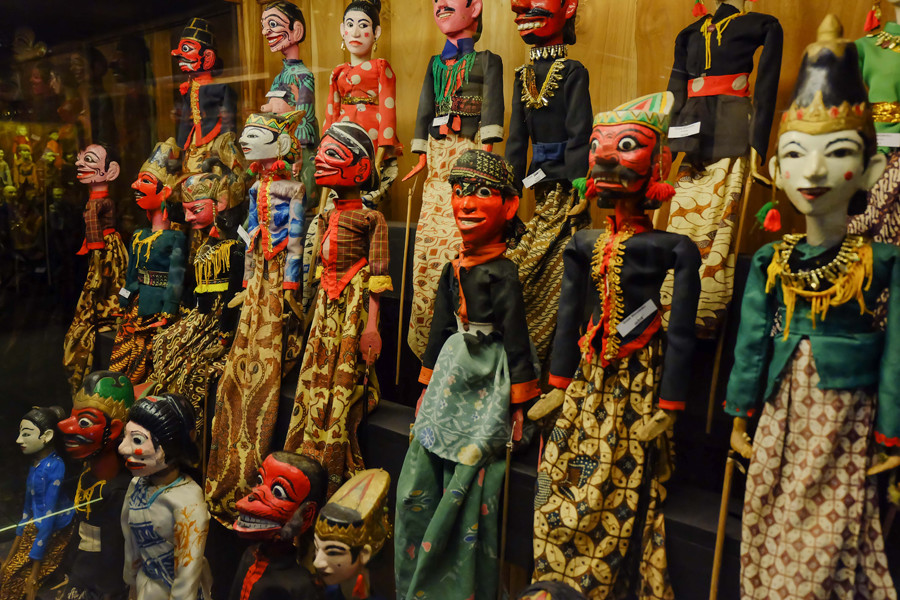 In the second house you'll find the most iconic puppets in Indonesia's heritage, the leather shadow puppets or locally known as Wayang Kulit. These puppets are normally performed by a Dalang (puppet master) during Balinese Hindu ceremonies to celebrate rites of passage. The characters draw similarities from great Hindu tales, and convey words of wisdom and lessons of good conduct to audiences.
The collection in the third house comprises of a rich variety of traditional and usually sacred masks, while the fourth house contains more contemporary specimens collected from local village craftsmen. Balinese puppets and masks occupy the fifth house, including the intricately carved masks and full-body costumes of the Barong and Rangda, two mythical characters from the Calonarang legend that depicts the forces of good and evil.
Setia Darma House of Masks and Puppets
A : Jalan Tegal Bingin, Banjar Tengkulak Tengah, Kemenuh, Sukawati
T : +62 361 898 749 3
www.maskandpuppets.com