There's no shortage of phenomenal dining establishments here in Bali. And to add to the amazing list is Santai Beach House in Tanjung Benoa, a beachfront dining venue that doesn't just serve lunch as an afterthought, or as a trial-run to dinner service. No, Santai gives lunch its deserved spot in the sun.
When you're looking for ambiance as much as food, satisfying restaurants can be hard to come by. After all, you want the whole package, not just a suitable meal. Fortunately, Santai Beach House delivers in spades.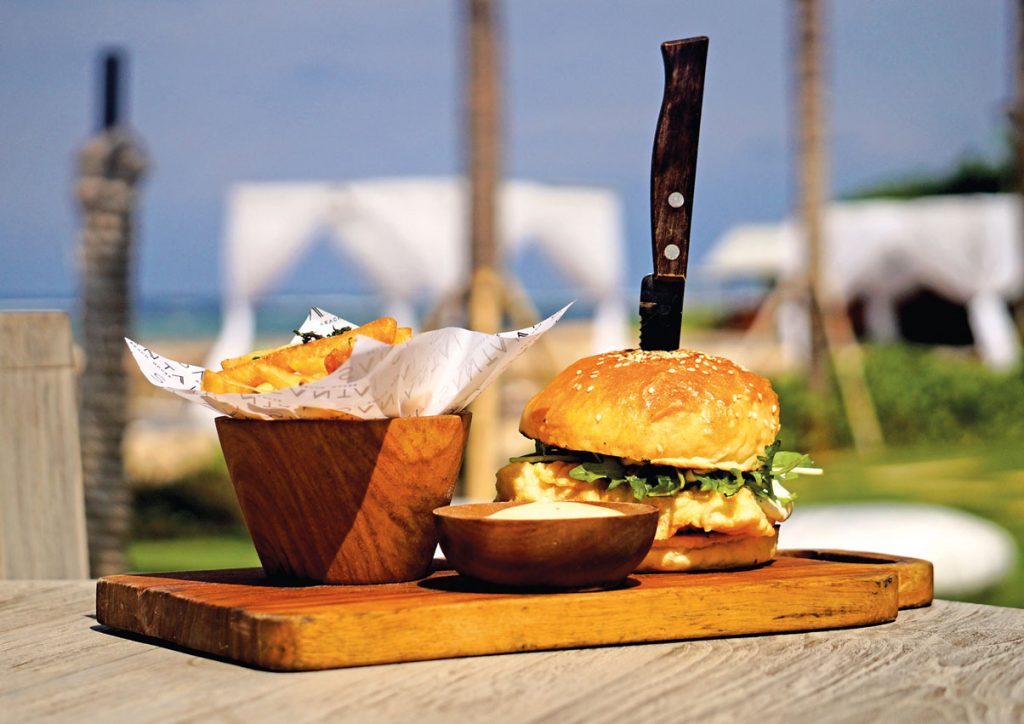 Here's a venue where you can sink your toes into the pool while sipping refreshing cocktails. That's right, for hot oceanfront dining, Santai Beach House is a cool place to be. Situated just a stone's throw away from lapping waves and the shimmering sand of the beach in Tanjung Benoa, Santai Beach House's chic setting features a well-stocked bar and lounges with tables, sun beds, and cabanas that spill out under open skies.
After a burst of new openings and the rapid growth of the restaurant scene in Kuta and Seminyak, Santai in TanjungBenoa is starting to attract patrons seeking for fun and a hit of 'vitamin sea', as well as sumptuous, comfort food and refreshing cocktails to beat the heat of the Bali sun. The venue offers a lovely, laidback resort feel enhanced by alfresco settings, cool ocean breezes, and an inviting pool. Just kick off your flip-flops, and enjoy the view.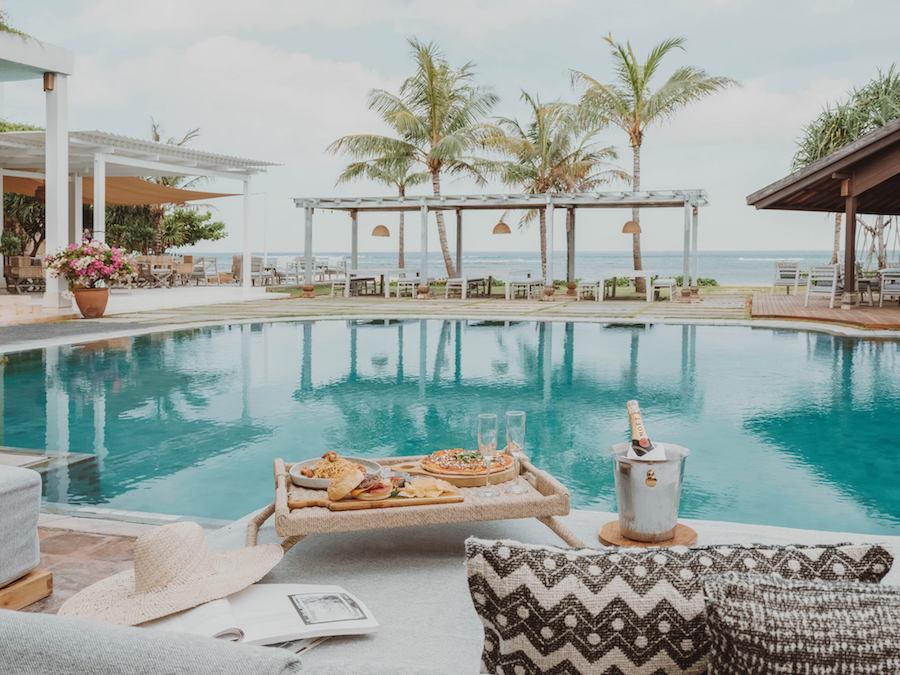 Santai as a beachfront dining destination dishes up heartwarming comfort food using the freshest local ingredients. The menu promises a great selection of dishes to sate your desire for waterfront dining. A good list of tasty comfort food on their menu is an obvious nod to Santai's status as a waterfront refuge for all tastebuds.
Santai's appetisers are a sumptuous selection crafted from the freshest that the land and sea have to offer. Amongst the favourites from the menu's light bites are Edamame (with chilli salt), Mezze Platter (wood fired flat bread, sesame, cherry tomato, hummus), and Zucchini Tempura (with beer butter, and sambal). From Santai's "Garden" menu, you can choose Salmon Yuzu (grilled salmon with mixed greens, cucumber, quail eggs, cherry tomatoes, pepper bell, with marinated yuzu sauce). The portion of the salmon is quite generous, so make sure to save room for mains!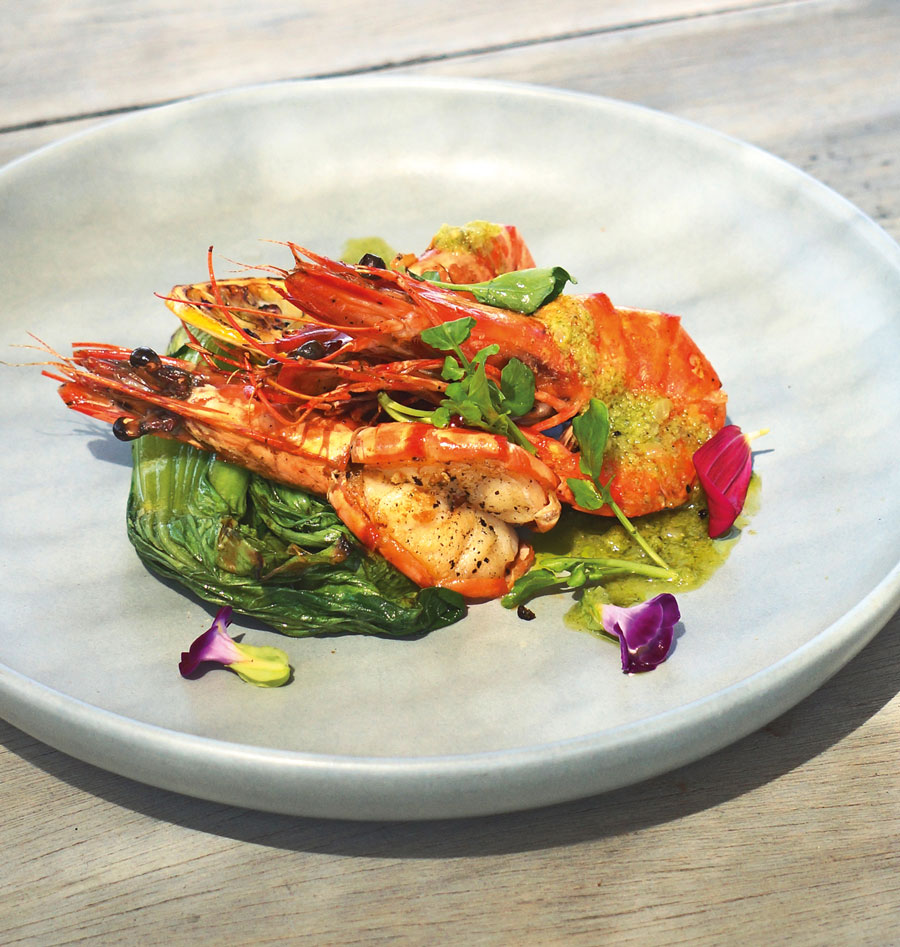 Of course, Santai's "Bread & Buns" makes the perfect beach day out munch. From Steak Sandwich, the all time favourite Grilled Cheese Sandwich, Karage Chicken Burger, Fish and Chips Burger and more, each of the items from this selection offers generous helpings. The Buddha Burger (field mushrooms and bean curd patty, cheese, lettuce, tomato, aioli) makes a delicious treat for those looking for a vegetarian option. In addition to the burgers and sandwiches, a selection of pastas and pizzas are also available. For something off the menu, you can check the monthly special with your server.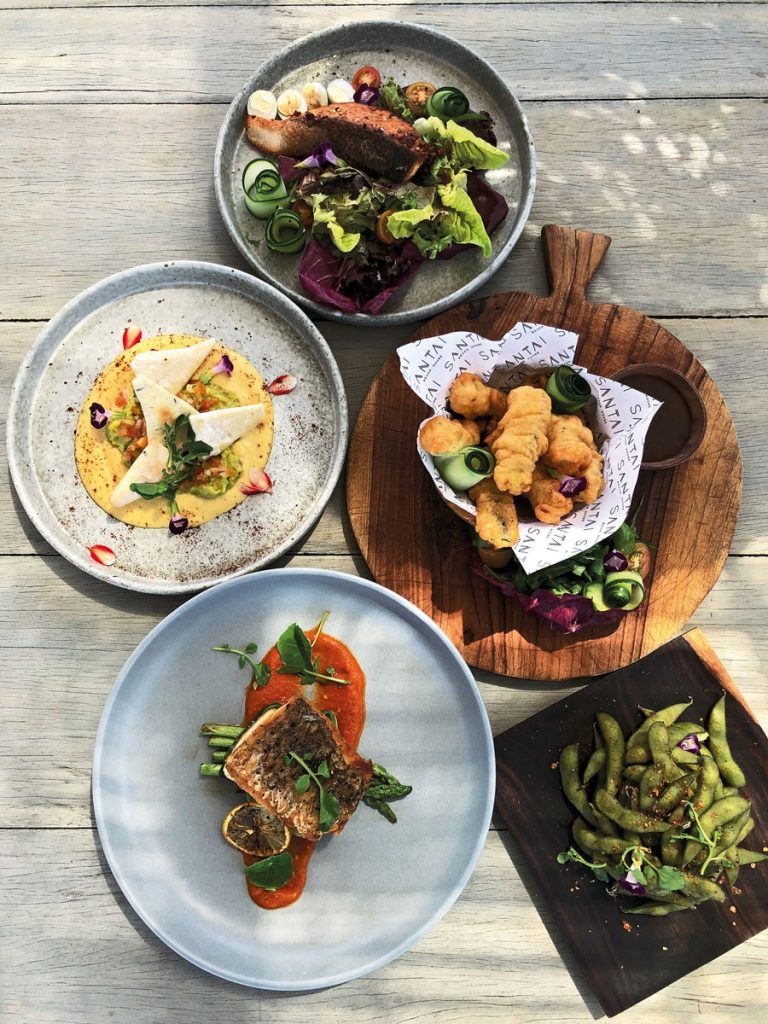 To quench your thirst, have a refreshing sip of Santai's fun twist of Arak based cocktails, mixed with various exotic tropical fruits like Carambola and Snake Fruit. From this selection we found our new favourite concoctions: Arak Cino (coffee infused arak, single espresso, fresh milk, orgeat syrup), Kintamani Mist (lemon infused arak, passion fruit, Balinese basil, orange juice, sweet and sour, topped with ginger beer), and Santai's best seller SantaiJito (lychee infused arak, lychee liquor, carambola syrup, lychee, Balinese basil, snake fruit, lime). Alternatively, you can stay hydrated with healthy options of Balinese herbal drinks, perfect refreshments for a warm sunny day.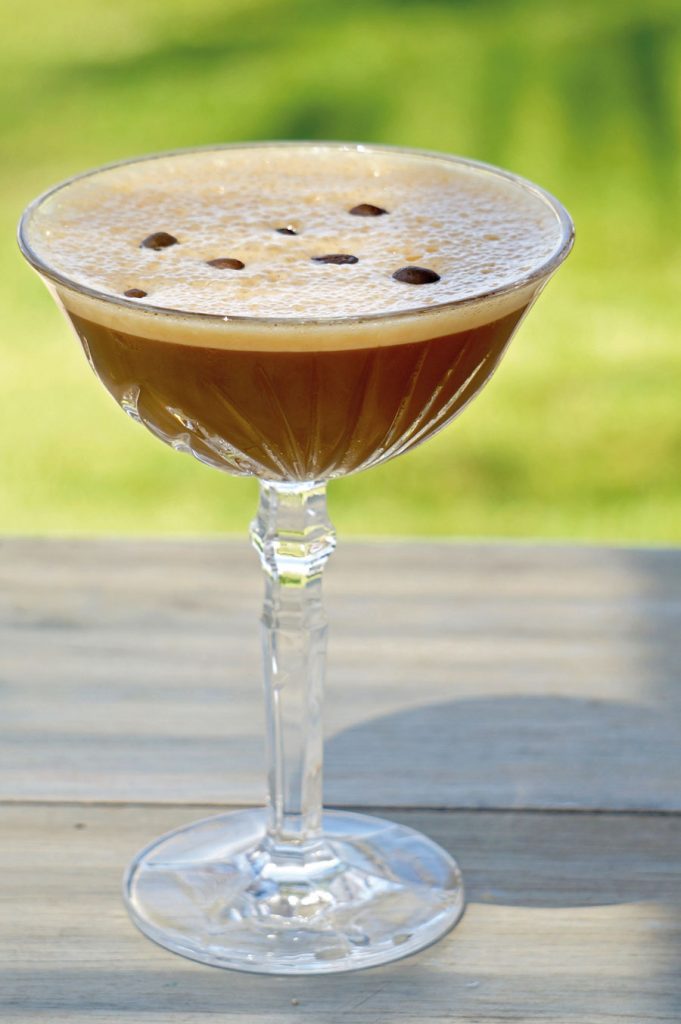 So, if you're looking for a chic yet unpretentious spot with unobstructed views of the Indian Ocean, and a venue that allows you to indulge in sumptuous food and equally delicious drinks, Santai is definitely your kind of place to unwind.

Santai Beach House
Sadara Boutique Beach Resort Jalan Pratama No. 24, Tanjung Benoa
+62 361 772 010
www.santaibeachhouse.com