Nusa Dua and Tanjung Benoa are not all about water sports and family-friendly destinations. It turns out these areas also serve up a more relaxing dining ambience that is perfect for those searching for a place to run away from the typical party scene of the Kuta – Legian strip. Whether it be outdoor by the beach, surrounded with natural vistas or hidden with classic architecture, dining out at these upscale restaurants will offer something to remember. 
Starting at the very north of Tanjung Benoa, Bali Luna (www.hotelnikkobali-benoabeach.com) combines a fine-dining ambience with a relaxed by the pool front setting, overlooking lush garden and the golden sandy shores of the beach. Open every day until 10.30 PM, this signature restaurant at Hotel Nikko Bali Benoa Beach offers culinary sensations from all over the world with their own built-in wine cellar and bar to assure a most memorable and delightful experience.
A 2-minute walk to the south on the same road you will find Bumbu Bali (www.balifoods.com). This restaurant is the best place to try out some Balinese food. Established in 1997, they keep their authenticity by presenting Bali's food culture in its original way in a traditional crafted village home setting. To promote the food of Bali further, the Chef owner Von Holzen personally conducts cooking classes in the kitchen of this restaurant three times a week. Gaining a solid reputation as an authentic Balinese restaurant around the area, Bumbu Bali opened another door in 2010 not far from the original restaurant with the addition of several giant meat prawns and seafood skewers.
If you are craving fresh Japanese fare around Tanjung Benoa, a short 10-minute walk from here will take you to RIN (www.conradbali.com) at Conrad Bali. This restaurant offers a classical menu structure that is filled with refined and intelligent Japanese dining experience. You can expect some favourite sushi items such as Salmon and Tuna Sashimi, Prawn, Tamago Sushi, California and Spider Maki Roll. By all means build your own salad and mix it up with a wide array of fresh ingredients while the chef will help you out in choosing the perfect dressings to be side-by-side with the mouth-watering sushi.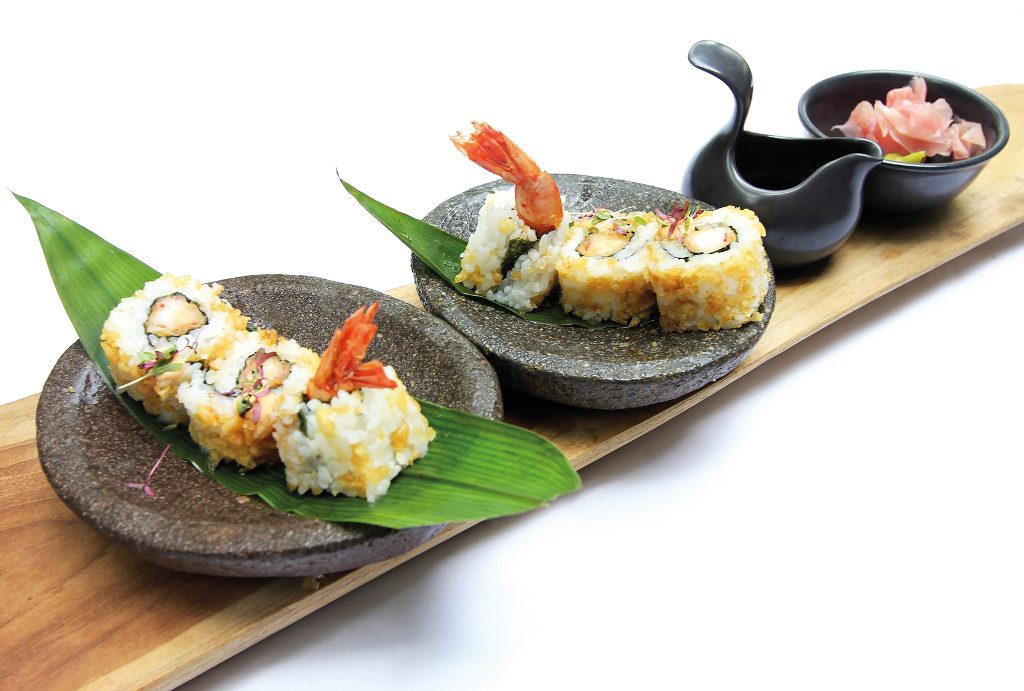 Venturing inside the ITDC complex in Nusa Dua, Ru Yi (www.awartaresorts.com) will take you for an authentic little-China fine dining experience. This Chinese restaurant of Awarta Nusa Dua Luxury Villas & Spa offers a sense of warmth and comfort for you to experience an oriental indulgent dinner. The interiors will fly you straight to China with its typical Chinese entryways and adornments as well as the artwork around the dining area. You can enjoy your meal indoor with a classic-dramatic Chinese touch or outdoors viewing the refreshing waterfall pond. Serving the most delightful customary Cantonese-style Chinese cuisines on this island, you can opt for their Sea Cucumber braised in special Awarta's Sauce. This dish is tantalisingly soft and melts in your mouth!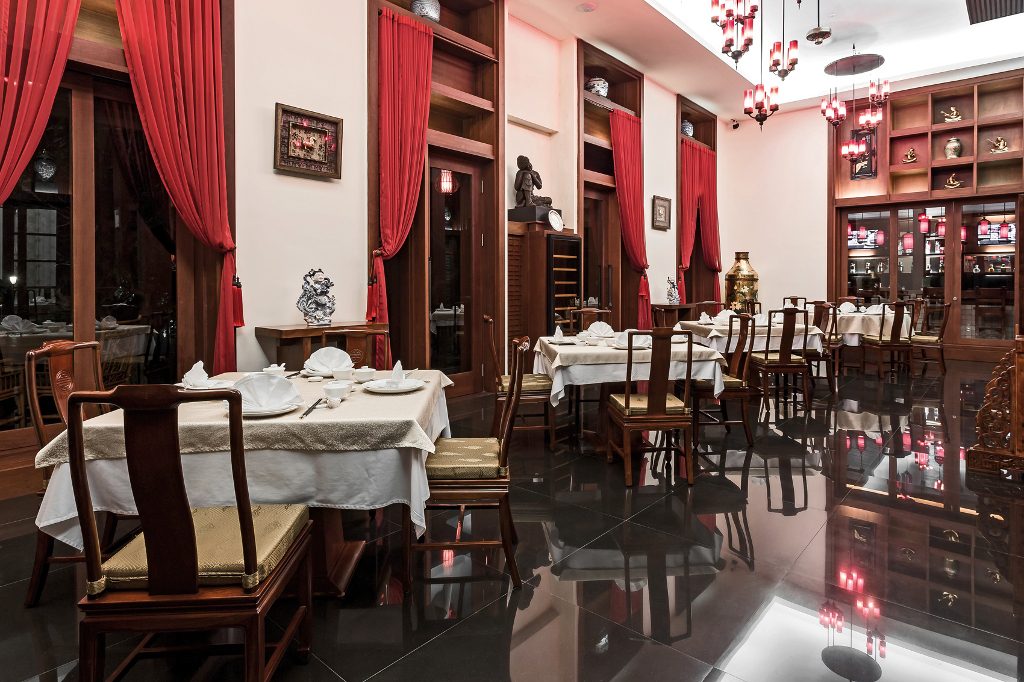 A refreshing 10-minute walk with a garden view will direct your feet to Tamarind Kitchen & Lounge (http://www.nusaduahotel.com). This fine-dining restaurant at Nusa Dua Beach Hotel & Spa allows you to appreciate a world-class stretch of white sandy shoreline in a rich setting outlined in impeccable concordance. Offering a delightful mix of culinary joys under the spectacular thatched roof Bamboo structure pavilion, you can choose your home-made favourites of hand-picked local herbs, from light, crisp and heavenly plates of mixed greens to new grilled fish and delectable side dishes. Go to the upper level for the best angle of the Lombok Straits and the Indian Ocean.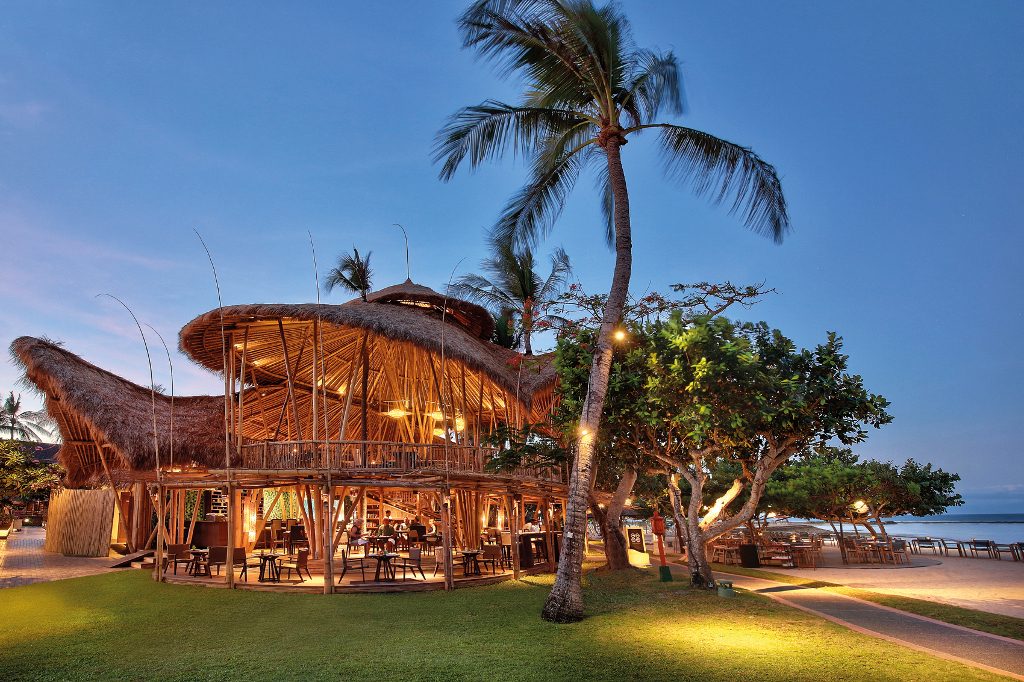 Just around the corner, Prego (www.westinnusaduabali.com) at The Westin Resort Nusa Dua brings a classic Italian style culinary journey to a whole new level of satisfaction. Combining elements of a fine dining restaurant met with décor and the ambience of a modern Italian kitchen, this open kitchen restaurant will tempt your senses with its beautiful stylistic layout and a roomy colourful interior in mitigating tones with a somewhat laid-back vibe. For those with kids, an infinity pool is ready for your pleasure just outside the building, partially shaded by tall and swaying palm trees. On the menu, Prego highlights custom-made pasta in an assortment of sauces and pizza with imaginative flavours cooked in a wood-smouldering stove and substantial flame broiled entrées.
Further up inside the ITDC complex, you can bring your appetite to Ayodya Beach Club & Grill (www.ayodyaresortbali.com) and enjoy a soft ocean breeze along the prettiest white sand of Mengiat Beach. This newest outlet of Ayodya Resort Bali showcases an authentic colourful wooden furniture and relaxing bar space with beanbags and cushions available for you to capture an open-air, breezy concept of the place. On the menu, this beach club serves a variety of grilled items as well as a good selection of steaks and plates of seafood. Those who come after sunset, you can enjoy DJ performances until 11 PM on Sundays.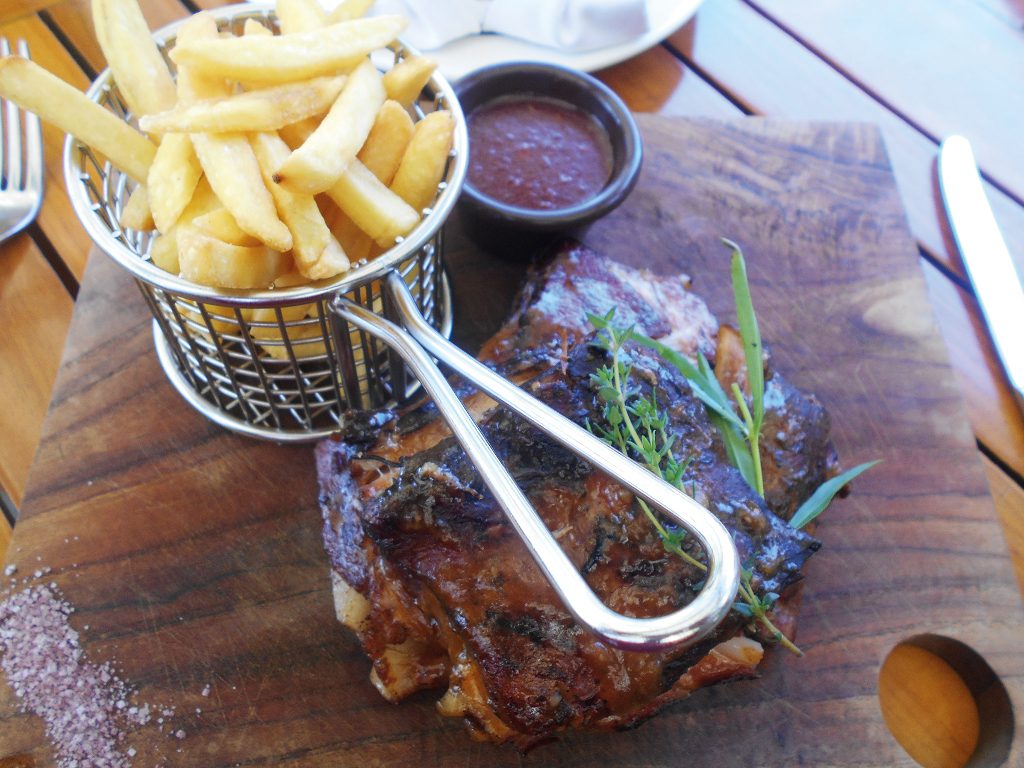 Less than 10 minutes' drive will take you to Kayuputi Restaurant (www.kayuputirestaurant.com). This beachfront fine-dining restaurant of The St. Regis Bali Resort is elegantly dressed in immaculate linens and perfectly polished tableware to sync with the restaurant's modern décor and its sophisticated ambience. The material of choice used throughout the restaurant is living up to its name, which means 'white wood'. With such impeccable attention to detail on virtually everything, Kayuputi is one of the island's most talked about wine dinners. For a fancy selection, you can try Sturia Caviar Prestige served elegantly with white asparagus tips and vichyssoise.
Another short drive to the south, The Shore Restaurant & Bar (www.hilton.com) is offering a rare semi-fine dining set up inside Hilton Bali Resort. The newly refurbished three-storey restaurant boasts an al-fresco setting on the first level to experience the island's tropical lifestyle, a semi-open lounge on the Mezzanine level for a more formal dining experience and an open-air rooftop to feel a gentle touch of sea breeze. All spots in the restaurant promises equal breath-taking views of the glittering pool and ocean. To satisfy your palate, their culinary creations embrace the rich Indian Ocean seafood selection through a Mediterranean-inspired style that will exceed your expectations when seeing through a dinner reservation.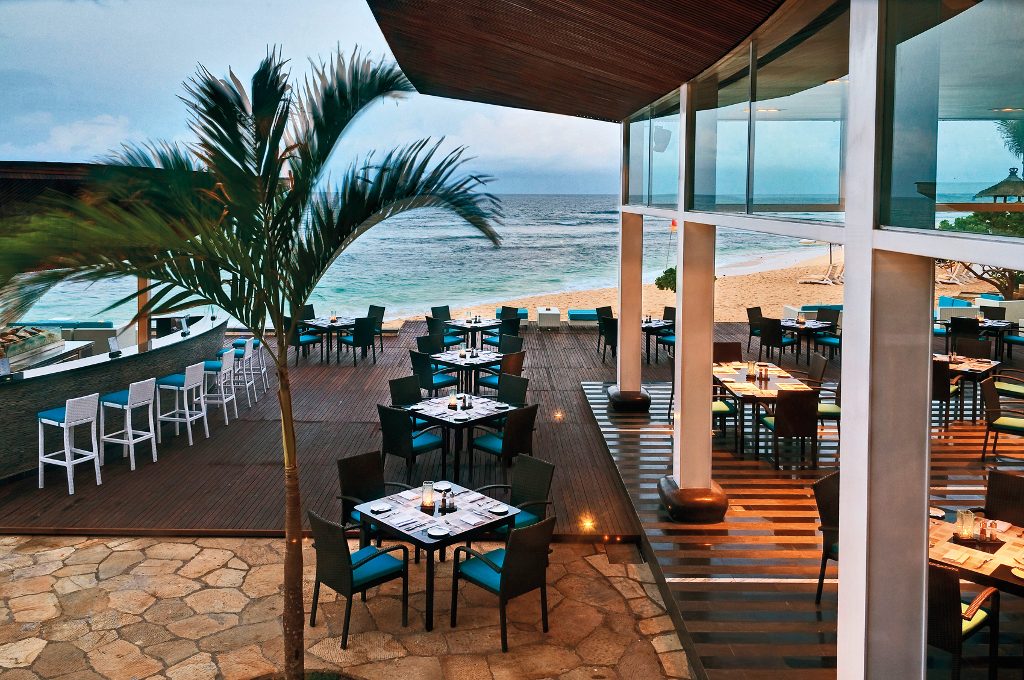 At the very south of Nusa Dua, you can go for a unique cave dining experience at Samabe Cave Dinner (www.samabe.com). This is probably the most romantic spot to impress your loved ones. Located inside Samabe Bali Suites & Villas, your dining journey starts as you walk down the stairs to the hidden beach into a naturally formed cave surrounded by hundreds of lanterns & candles. Here, a 5-course mouth-watering seafood and prime cut BBQ awaits you! The culinary team of Samabe presents a feast of savoury dishes, using only the finest ingredients, attempting to bring the sensuous delight of the sea to the dining table. All dishes are freshly cooked at the beach while you enjoy the breeze, such as succulent prawn, lobster, mixed kebab chicken shish or Black Angus tenderloin beef. To end the moment sweetly, the chef presents Sticky Thai rice pudding with fresh mango. Your dining table will also be covered in romantic red rose petals, to compliment the spectacular view of the turquoise ocean mixed with the dark blue sky.