Whilst predominantly known for the monthly publication of both NOW! Jakarta and NOW! Bali Magazines, Phoenix Communications is no stranger to the world of books. The latest book to be published this year is Myth, Magic and Mystery in Bali, written by Dr. Jean Couteau.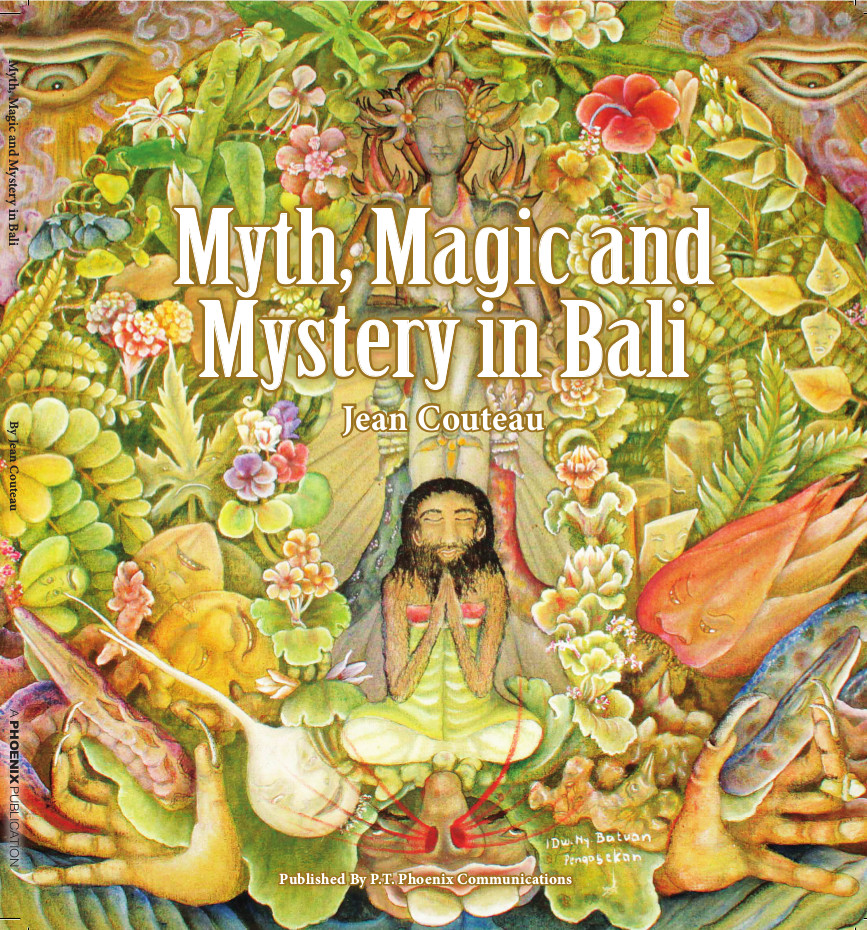 Indonesia Orders: Buy Online
For bulk, international deliveries or book store consignment, please email to: nowbali[at]phoenix.co.id
Myth, Magic and Mystery in Bali is essentially a collection of stories, but it is much more than you would expect. In their own way, each story provides unique insight into the lives, beliefs and even the psyche of the Balinese people – at times presented with great humour. The stories are grouped into 4 special chapters: Myth, Magic, Mystery and "Love, Life and Laughs", focusing on a particular nuance or aspect of Balinese life and culture.
Jean Couteau takes us deep into local culture, through village myths and religious folklore, mystic rites and eye-opening first hand accounts. Whilst each story stands alone, the book as a whole tells us a full and complete story – the story of who and what Bali is all about.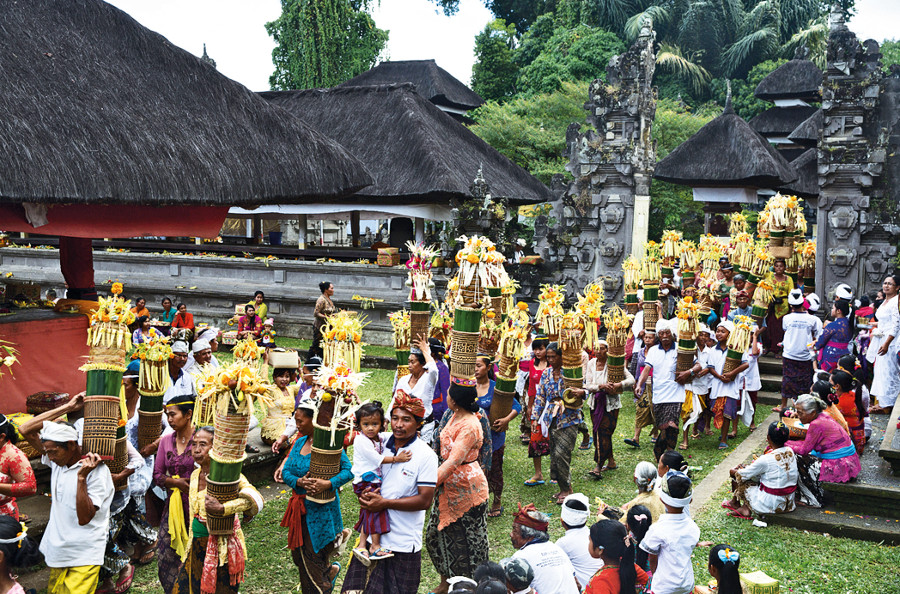 Why is Bali called the island of the gods? Where does the sinful Balinese soul go after the body dies? And, can the Balinese really talk to spirits? Questions we have all wanted the answers to, finally answered.
Unlike many other books and writings about Bali, which are often descriptive and subjective reports, Jean's academic knowledge gives us real understanding. He has been on the island since 1972 and received his doctoral degree for his thesis of art history and iconographic art in Bali. Impressively, he is able to write fluently in English, Indonesian, Balinese, Kawi and of course his native French and he is a regular contributor to news and media publications including NOW! Bali Magazine, Kompas Newspaper (Indonesian) and La Gazette (French), amongst others.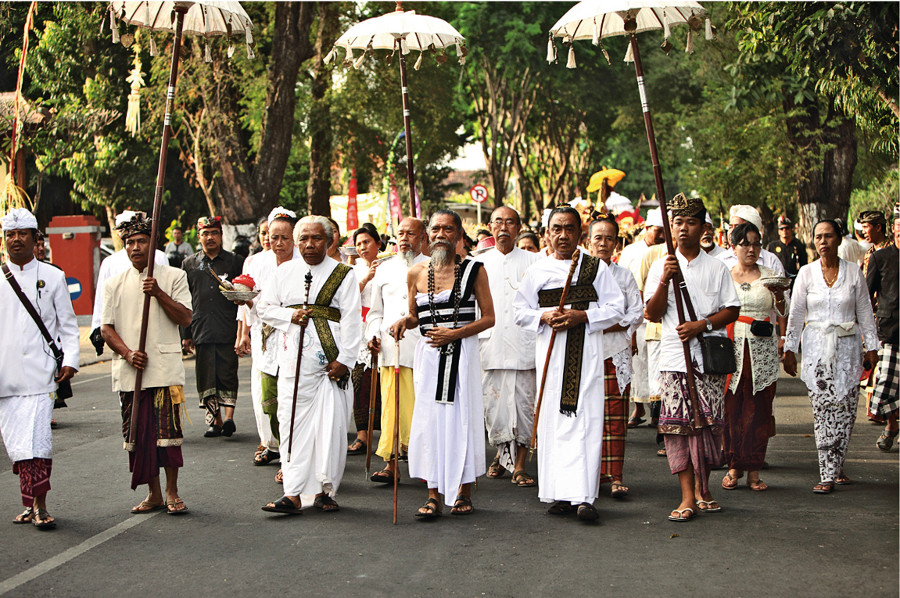 The stories Jean shares in this new book are not academic, they are soulful, charming accounts that bring us closer to a Bali many of us will never have access to. These stories can only be heard living amongst the Balinese villagers, the high priests, the nobility, the artists and the academics – with whom Jean is friends with many.
Whether engrossed in the intricacies of Balinese cosmology or laughing at the way in which locals joke about sex, Myth, Magic and Mystery in Bali can be enjoyed by anyone. The stories are accompanied by an amazing range of visuals, including masterful photographs by Ida Bagus Putra Adnyana; original illustrations by Balinese artists Ketut Budiana, Dewa Putu Kantor and Wayan Sadha; and original paintings from the Agung Rai Museum of Art.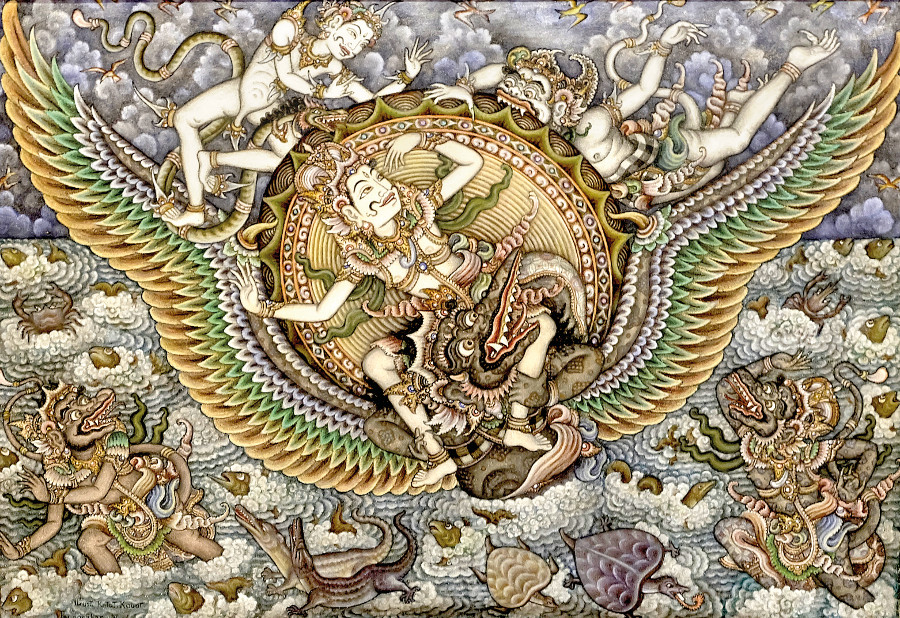 What is clear throughout this book is that Jean's stories pay homage to the charm and beauty of the Balinese people and their wonderful way of life. Jean continues to write new stories in his monthly column in NOW! Bali Magazine.
To buy a copy, or to order in bulk, please contact the NOW! Bali office directly. Available soon in bookstores nationwide.
Address : Jalan Pengubengan Kauh No.99,
Keroboka, Bali
Telephone : +62 811 380 850
Email : nowbali@phoenix.co.id