Alaya Hotels & Resorts has announced the highly anticipated rebranding of Villa de daun to Alaya Dedaun Kuta that went into effect as of last month. This move marks the consolidation of the Alaya brand, which currently has two additional boutique resorts located within the cultural heart of Ubud. With its new name and subtle aesthetic upgrades, Alaya Dedaun Kuta brings understated Indonesian elegance to Bali's favourite beachside playground. Designed to embrace the spirit of a traditional village, the property features a collection of just 12 private villas in a concept attuned to the attributes of outdoor living.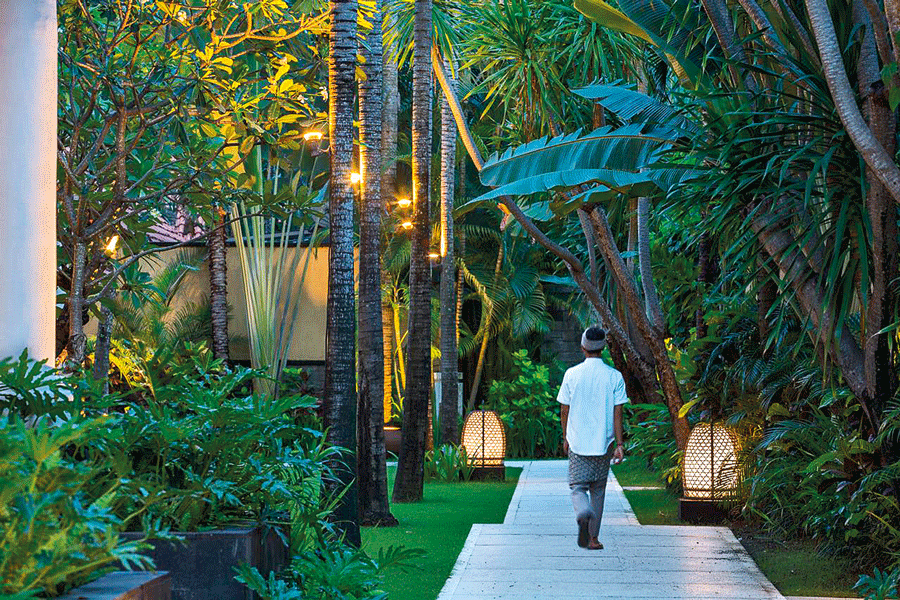 As the only Diamond certified villa complex of its kind in the area, Alaya Dedaun Kuta offers affordable luxury with a distinct focus on tropical relaxation. Attention to detail and heartfelt service, delivered by a team of trained butlers, promises discerning travellers a culturally-related experience without the excessive price tag. Steeped in romance, Alaya Dedaun Kuta is the perfect retreat for honeymooners and couples seeking design-driven serenity with a choice of one-bedroom villa categories. Similarly, the two-bedroom and three-bedroom villa options are both well-appointed and feature modern home comforts to anticipate the needs of families.
Known as Kuta's little secret, the property is discreetly tucked away from the buzz of main streets activity in a vibrant area with convenient accessibility. It is within easy walking distance to Kuta's famed stretch of sunset beach where favourable surf conditions attract carefree visitors all year round. "As Alaya Hotels & Resorts continue to evolve, the rebranding of the only all-villa property in our portfolio was the natural progression towards strengthening our brand. Despite some minor changes, Alaya Dedaun Kuta is still managed and staffed by the same team and hospitality remains warm and intuitive. By engaging with our guests, we are able to gently immerse them into the delights of Bali in a most tasteful way," says Jimmy Gunawan, CEO of Alaya Hotels & Resorts.
Alaya Dedaun Kuta
Address : Jalan Raya Legian 123B, Kuta
Telephone : +62 361 756 276
Website : www.alayahotels.com