From totally unique and gorgeous pottery to the vibrancy in the mix of western and Balinese design, the entire experience of pottery shopping is something that cannot be ignored. It is crafted by local artisans with contemporary design ideas, creating each piece with innovative shapes to obtain its uniqueness. Pottery shopping offers home tableware, decorative pieces, lighting and artworks of the topmost quality. You can pick up gorgeous items for interior and exterior home designs that include batik, frangipani, and much more on offer. Some of the design studios offer patrons the opportunity to create their own piece of pottery, and some others have café to make sure kids are welcome to spend time in a fun environment. So, take a sneak peak into this magnificent world of pottery on the island and take art to the next level.
---
Jenggala Keramik
This is a ceramic warehouse where clay is given the utmost respect and treatments to create beautiful tableware and homeware pieces. The clay is the finest of its kind in order to create and showcase their aesthetically wondrous products. The Balinese inspired ceramic products are offered in a wide array of shapes and colours, in sets as well as in single pieces.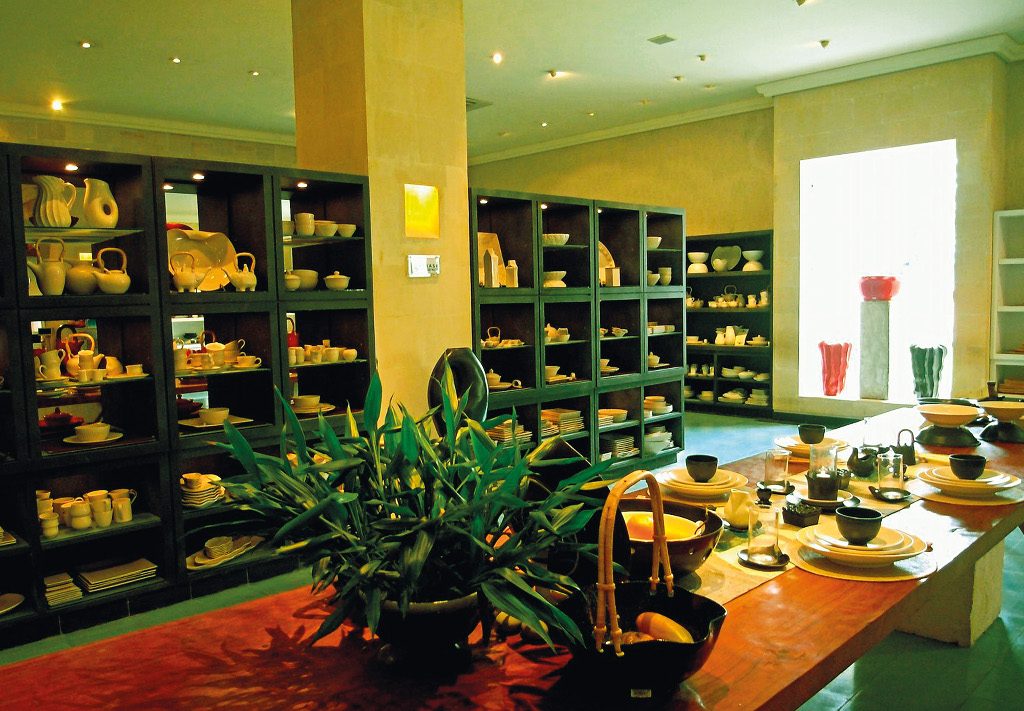 Stored in a spacious temperature-controlled showroom, it also offers a variety of accessories to compliment every lifestyle's needs. Be it cutlery, chopsticks, table linens or other promotional items, all of them are at affordable prices. Discounts and promotions are available, making your shopping experience all worthwhile and interesting. A small café is also present just a few steps away from the workshop; a great place to relax and reflect on your purchases with a great cup of coffee in hand.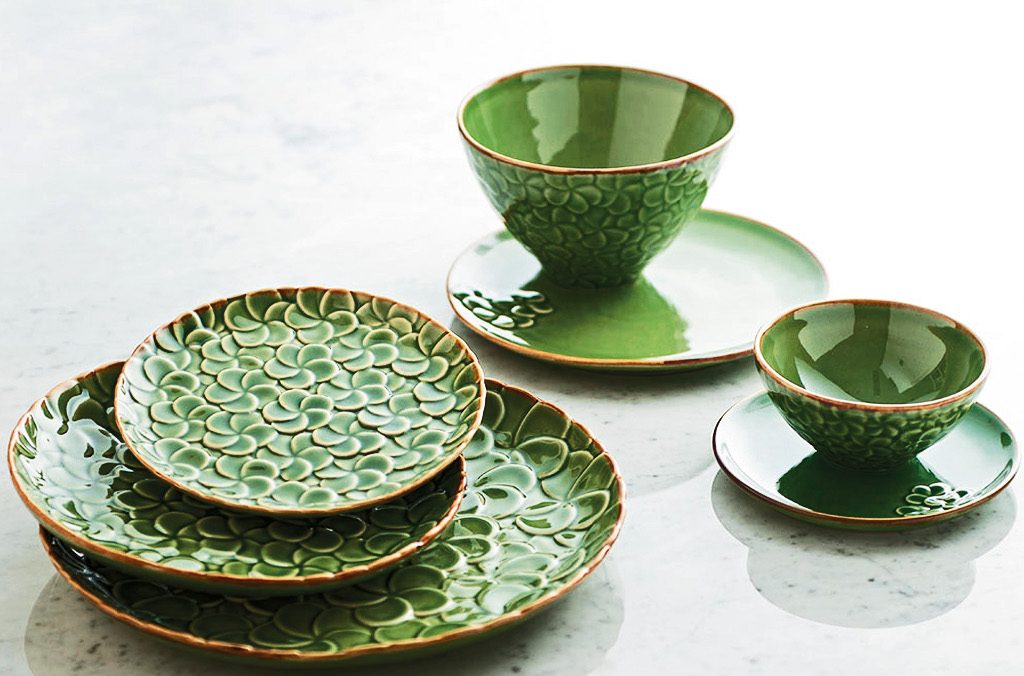 Jenggala Keramik
A : Jalan Uluwatu II, Jimbaran, Badung (view on map)
T : +62 361 703311
W : www.jenggala.com
---
Tanteri Ceramic
Inheriting the art of Balinese culture, Tanteri creates strong and durable ceramics made from the very best materials with high-firing temperatures above 1200 degrees Celsius. These hand decorated potteries come from talented artisans committed to making great pieces of works.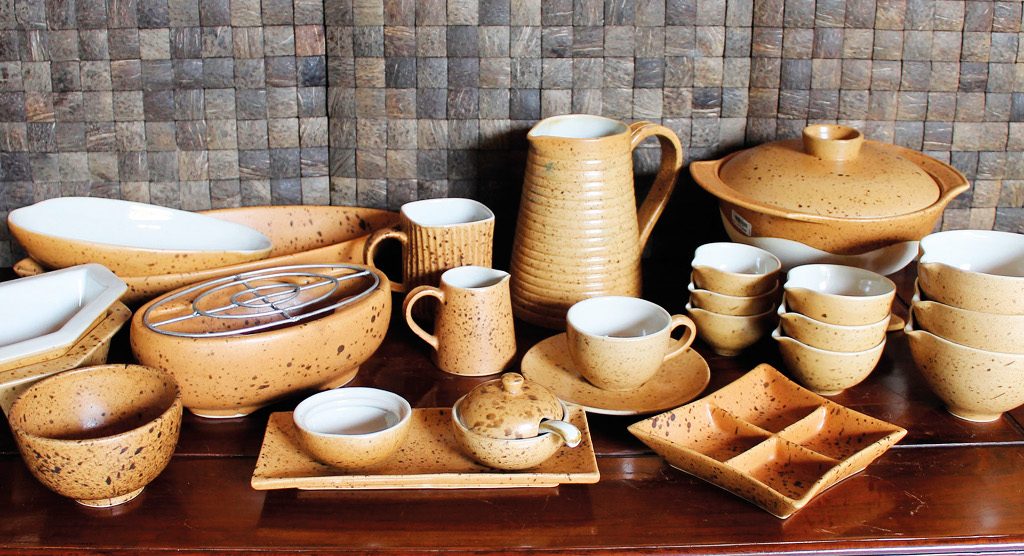 Starting from a small-scale business back in 1987, managed by I Made Tanteri and family, Tanteri supports the demands of many business in countries all over the world. In order to preserve the results of their works, Tanteri set up a museum where they also store a ceramic collection originating from China and Thailand which has been found from throughout the region in Indonesia. This hundreds-of-years-old collection has high artistic value. If you are keen to know more about ceramic production, they also run a pottery workshop in their studio.
Tanteri Ceramic
A : Jalan Kantrungan, Kediri, Pejaten Village, Tabanan (view on map)
T : +62 361 831948
W : www.tantericeramicbali.com
---
Kevala
Meaning 'perfect, whole, and complete' in Sanskrit, Kevala dictates the design philosophy behind all the ceramics they make. Handmade by local artisans, each piece has a solid thoughtful statement of contemporary design. They provide handmade stoneware ceramic products for hotels, restaurants, spas, as well as for home tableware and decorative.
The clay body recipes used for the stoneware are produced in-house and fired up to 1200 degrees Celsius, resulting to stronger stoneware pieces. Carrying a wide range of glazes and shapes, they are constantly developing new designs to keep themselves ahead of the others. Designed to last for a lifetime, all Kevala products are non-disposable and extremely durable. Their ceramics come from the earth and therefore they are committed to environmental sustainability.
Kevala
A : Jalan Mertasari 21, Suwung Kangin, Sidakarya, Denpasar (view on map)
T : +62 361 720718
W : www.kevalaceramics.com