The Sukawati Art Market is a good place to explore the Balinese shopping experience in a natural way, get in touch with the locals, and learn from them about the art of negotiation.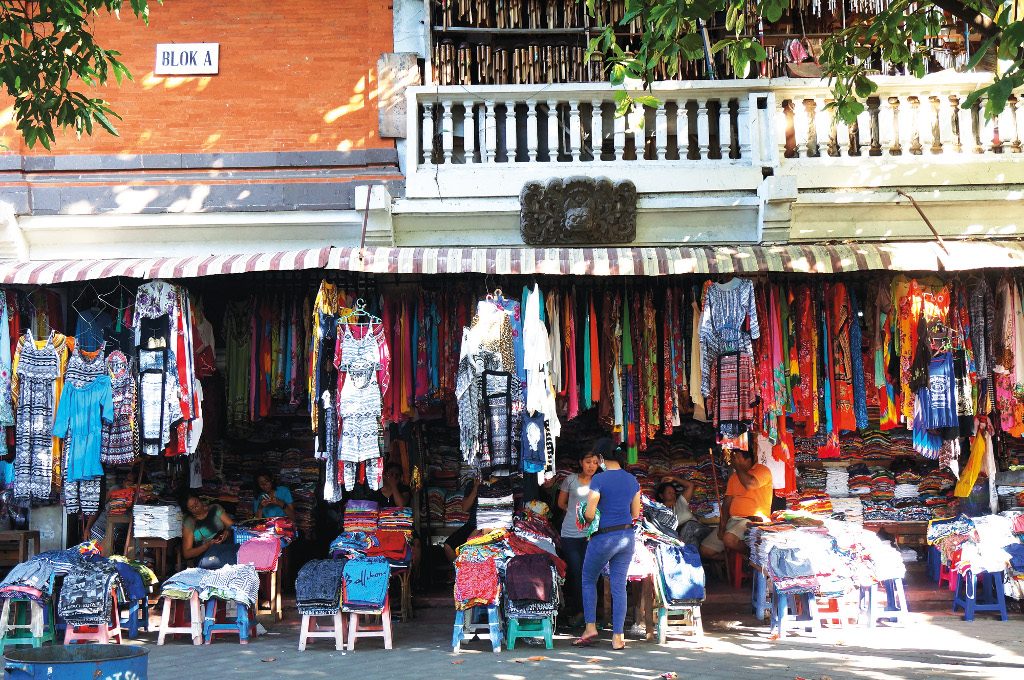 Sukawati Art Market is particularly popular among the visitors to the island. The myriad of art shops offer a wide range of products such as garments, souvenirs, paintings (with or without frames), baskets, colourful kites, t-shirts, bags, fans, wooden statues, dance costumes, ceremonial items, and so on. The Market's two-storey buildings are normally packed with tourists and locals almost every weekend – sometimes it's a struggle to find a spot at the parking lot.
Here you'll gradually come to understand more deeply about the 'art of buying'. You will have to bargain – even if the vendor offers you a "morning price", meaning an especially low price vendors offer only in the mornings so that they can kick off the trading day with a few sales under their belts, and make the rest of the day a successful one.
Anyway, around two hundred meters west of Sukawati Art Market is Pasar Seni Pagi or 'morning art market'. The market is open very early, before dawn until around seven or eight in the morning. Souvenir retailers from other parts of Bali normally come here to purchase semi-finished products at very low prices. If you're an early riser, and a good negotiator, visiting this morning market will not only get you the best prices, but also allow you to experience a one-of-a-kind shopping adventure.