One day I was having breakfast in a Yoga friendly centre, when the yoga class broke out and streams of scantily clad yoga warriors poured out towards the breakfast buffet. There was no OM and Namaste in this group – the only thing on their mind was to get to that buffet before the rest of the herd – out of the way or get trampled in the rush!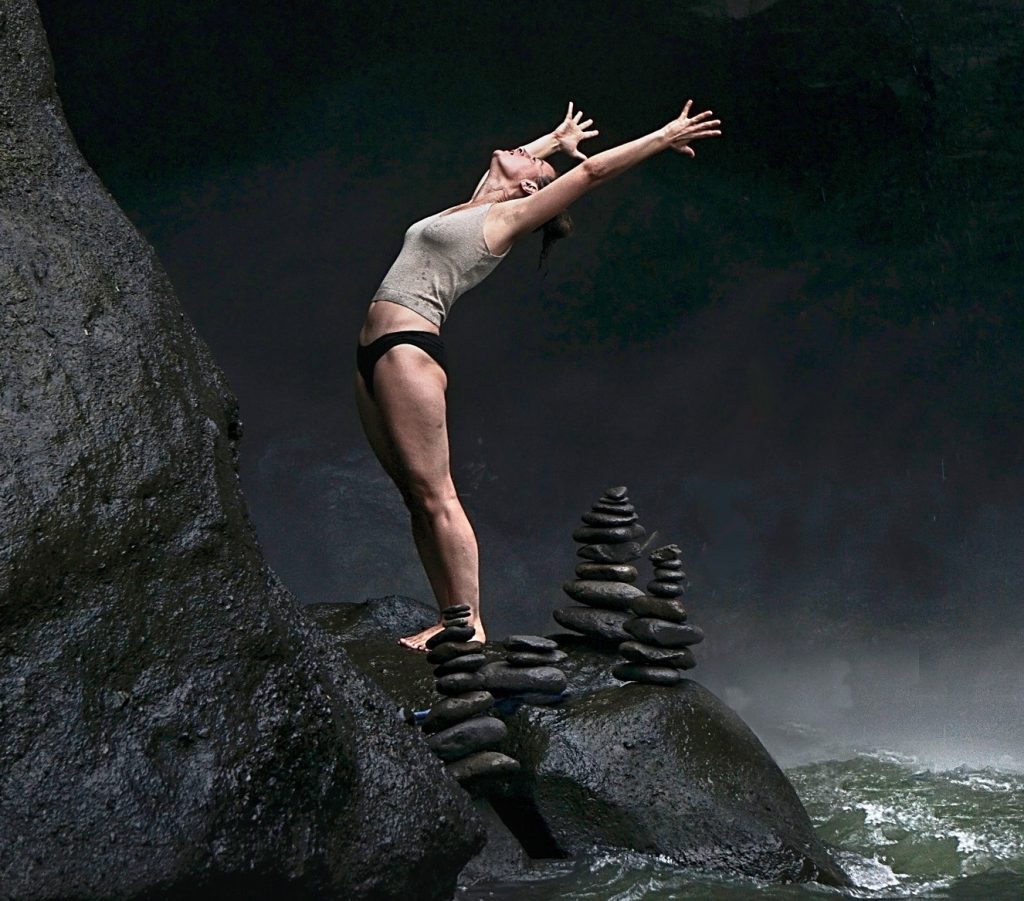 Is this the new yoga? Ten years ago, Ubud was a quiet town, a royal town much loved by artists and eccentrics and interested visitors. Then something happened. Kafe opened in Jl Hanoman and then, above this instantly popular Berkely style, healthy restaurant, creator Megan Pappanheim opened a small yoga space – a little try out. It was almost a first for this still quiet town. It became very popular, very fast and Megan saw the demand. Within months, just down the road, the Yoga Barn was raised, and Ubud has never looked back. This huge space for yoga in a big garden setting, surrounded by rice fields seemed incredibly optimistic at the time, but now those rice fields have vanished, giving way to new hotels and villas and the Yoga Barn has grown to a mega complex. A Bali phenomenon right in the heart of Ubud.
Others soon followed as the craze grew, until today Ubud is an important yoga destination on the world yoga map. While yoga is possible in the south, there is nothing like the variety there is in Ubud. It has become a way of life with streets filled with tribes of young lithe blondes wearing the uniform, of skin tight leggings and skimpy tops.
Yoga comes in all shapes and forms – hatha yoga, ashtanga yoga, ariel yoga, vinyasa flow, vinyasa slow, yin yoga, kundalini yoga, power yoga, lyengar yoga, gentle yoga, acro yoga, bikram yoga, and probably more still, if you look into it. A special language has evolved to accompany the classes that would put a Yogi to shame. New Age is the ticket.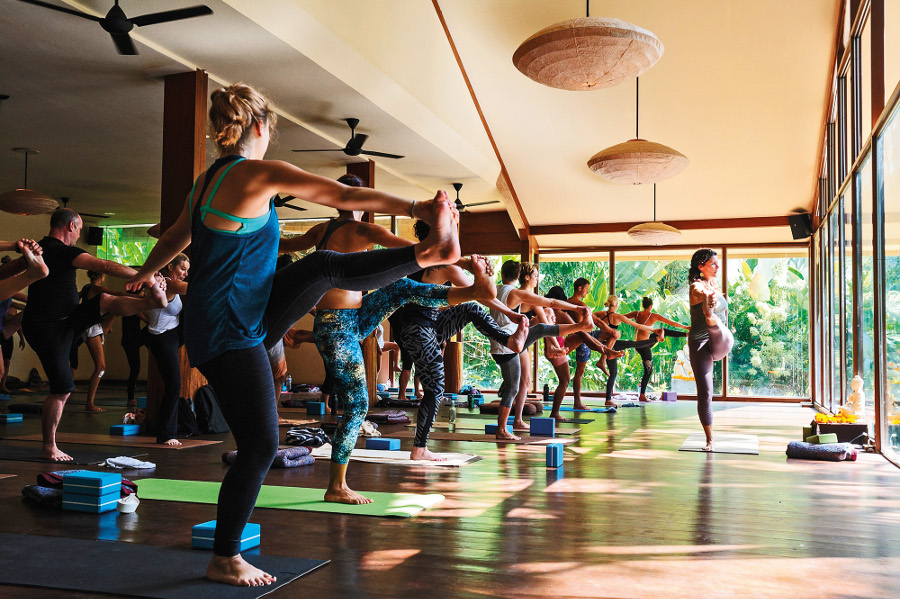 Some clever business minded souls saw a another niche to develop – teacher training. Now women (and probably men too) can spend lots of money and become a fully fledged yoga teacher in just three weeks. How is this even possible? Indian yogis spend years learning the subtleties of the spirit, of breath and mind control of all its spiritual aspects but somewhere along the line, Yoga has evolved into some kind of sophisticated exercise regime. Yet still it continues to grow.
Now Ubud boasts dozens of Yoga studios, as well as multiple private retreats where followers are brought in to stay in a beautiful villa and fill their days with exercise. Five star hotels offer yoga, and Ubud lives and breathes it out of every pore.
There are several established studios in Ubud, if you are interested to try. Buy a course, or a single shot to see how it goes. Try The Yoga Barn of course, or Radiantly Alive, Taksu Yoga, Ubud Yoga House, The Yoga Centre in Nyuh Kuning, Intuitive Flow in Penestanan and a myriad others if you search a little bit.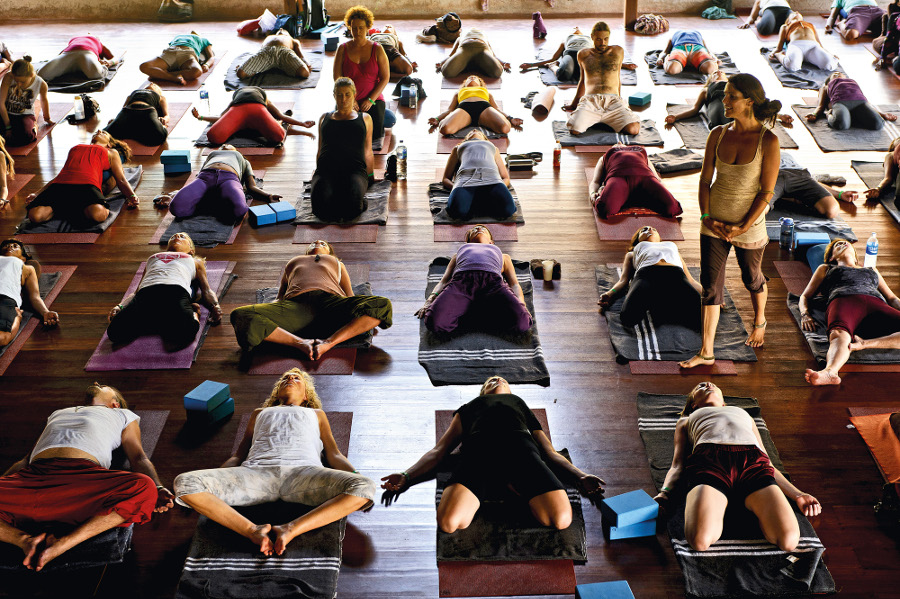 Even without the soul searching and the missing spiritual elements, Yoga offers many benefits. It is an easy way to get fit, tone your body and mind, improve your flexibility and muscle strength, perfect your posture, improve your spine, your blood flow, drain your lymph and increase your immunity, not to mention your feelings of wellbeing. And it is pretty much age inclusive. You can start at any age to receive the benefits. I even read of one woman who started in her 90's. As they say, it's never too late.
While the yoga of the mystics and yogis of the Himalayas seems far away perhaps this new brand of yoga is what people want. Easy, accessible, and there is no need to suffer. And you can enjoy your latte or cappuccino after class – with coconut milk, or soy, or almond – everything goes.