The natural environments can create perfect adventure playgrounds for children. Experiencing these playgrounds will not only thrill the younger travellers but also offers a fresh perspective to what their parents do for leisure. Be it camping under the stars, learning bush tracking or brave some river rafting, this kind of adventure releases the pressures and challenges of daily life, offering a moment to focus on the family. Dedicated to those looking to push out boundaries within themselves, these activities might not get your kids' face painted but they will definitely be sporting a happy expression after each of them.
---
CAMPING
Try to picture yourself sitting under a million stars with fresh air, hearing the orchestra of wildlife while toasting marshmallows with your kids until midnight. Camping is all about escaping from the world and getting in touch with nature. It is the easiest way to disrupt your daily routine and shift your focus back to the things that matter. As for your kids, camping gives them a different perspective on life in natural surroundings.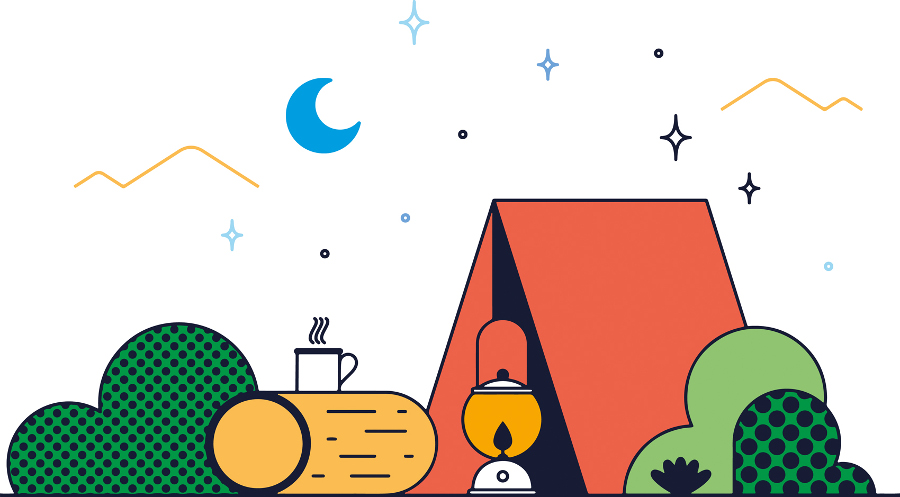 Bali delivers a full-on sensory experience for natural explorers. There are so many unofficial camping spots around the island. However, if your kids are camping for the first time, it is better to find a camping ground with easy access where they can camp with other similar-minded teenagers. The SILA'S Agrotourism in Bedugul offers a beautiful green view of the hill area. Surrounded by stunning landscaping, the campsite is filled with thick foliage and well-manicured grass. To add the authentic outdoor feeling, a campfire can be prepared by request. Children can also enjoy various attractions and activities around the campsite, such as cycling, fishing, horse riding, fruit picking, and many more.
The Sila's Agrotourism
Address : Candikuning Village, Baturiti, Tabanan
Telp : +62 857 37102000
Website : www.thesilasagrotourism.com
---
RAFTING
Beautiful scenery and relaxing vibes, floating down a river is always a fun activity to do. But can you imagine hours upon hours, rafting with your kids? That would be the craziest idea, but it is doable. Applicable not just for the fun part, river rafting helps children to pay attention to what's in front of them, focus on safety. Between the water and the wilderness, getting a river trip with young children in tow could be dangerous without advance planning and basic expedition smarts.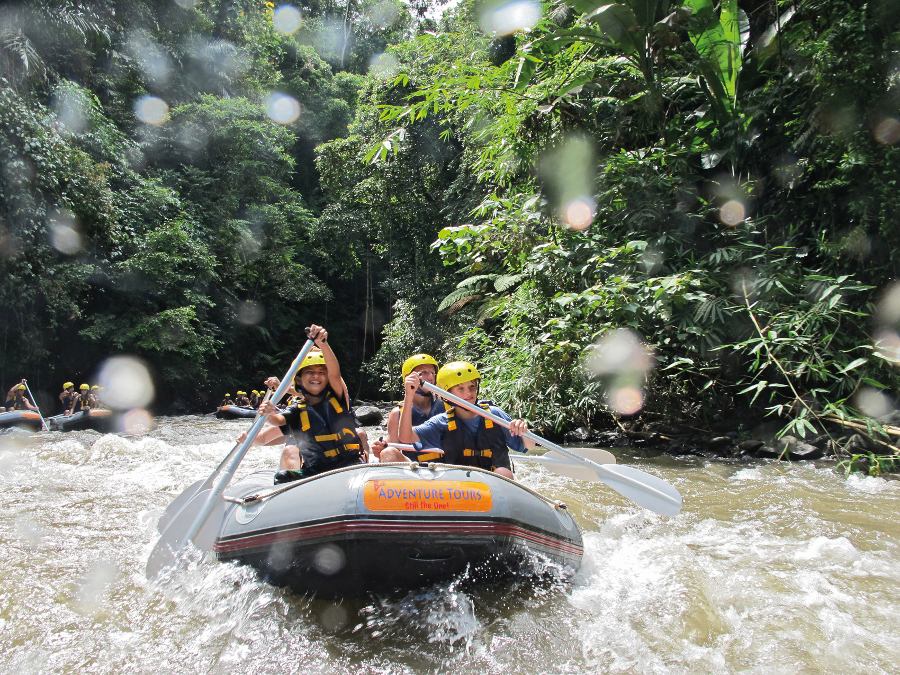 It is never too young for children to learn basic water safety. Teach your kids to love the lifejacket and to wear it at all times on the raft, that is for the start. Make sure it fits them well and is comfortable to wear. Before finally heading out with the kids, you need to pick the right river. A mellow, flat river is an easy way for adventurers of multiple ages.
The most important thing to do is to organise a rafting trip with those who have experience in this line of business. Mason Adventures is the pioneer of Bali's adventure industry. To put worried parents' minds at ease, they design rafting trips specifically for youngsters. This includes the best facilities, equipment and safety. Featuring the island's longest Whitewater rafting trip, children can expect to get soaked and enjoy a thrilling journey from start to finish along the enigmatic Ubud's Ayung River.
Mason Adventures
Address : Jalan Bypass Ngurah Rai Pesanggaran, Denpasar
Telp : +62 361 721480
Website : www.masonadventures.com
---
TREKKING
One of the best ways to explore this island is by foot. It is a scientific fact that walking is the best medicine. There are so many benefits with a regular walk per day. As parents, we should introduce this habit to our children. Not only for the sake of being healthy, walking also offers your kids the possibilities of seeing interesting aspects of life, such as beautiful landscapes, historic landmarks and friendly faces on every turn of the street.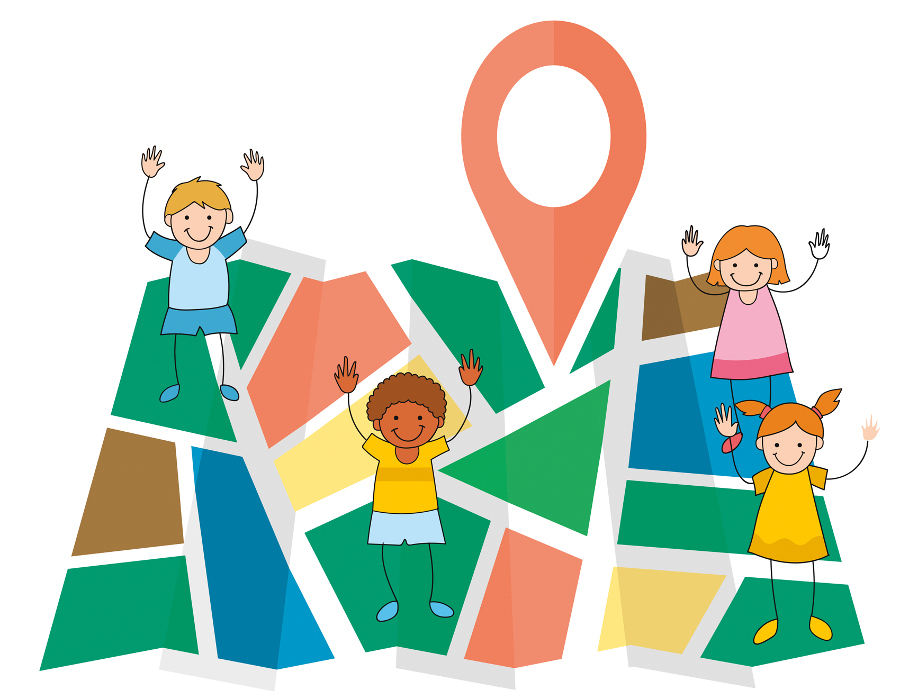 In Bali, the list of nature trails is endless. We can always create our own trekking spot as easy as putting on our walking shoes and exploring the area nearby. However, Ubud remains to be a very popular destination for trekking. Here, you can either view the green-terraced rice paddies or go deep into a dense forest. Campuhan Ridge Walk is amongst the famous ones. Located only minutes away from central Ubud, this nine-kilometre walking trek offers cool fresh air and breath-taking hillside vista with an undulating sea of green tall grasslands.
The trekking starts at the entrance to the Warwick Ibah Luxury Villas and Spa. There is a sign directing you to the trekking site. The next thing you know, the green grass of the valley comes into sight. The whole area is very kid-friendly and easy to get through. The little ones will love walking along the open ridge-line for about 2 kilometres ahead. Not only by tropical forests, they will also be entertained by charming properties nearby and stunning rice fields. It is recommended to start a trek very early in the morning due to the air being relaxingly fresh.
---
TREETOP ADVENTURE
Kids, by nature, are movers. They love to climb anything; boxes, tables or even trees. For parents, this behaviour is hard to see. Knowing that their kids could fall and suffer some serious injuries is really stressing. However, all parents know that trying to stop their child from climbing does not always work. A better approach is to look for ways to redirect that urge into a safe environment. Bali Treetop Adventure Park can be the solution for parents.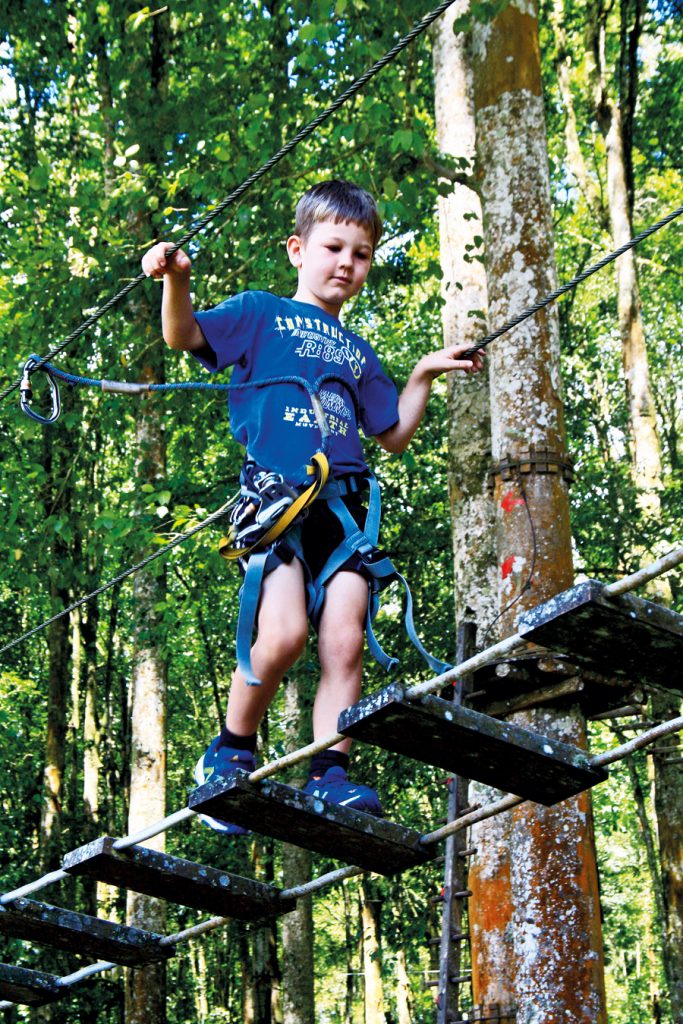 This adventure park offers children the joys of climbing trees, including jumping, swinging and flying through the treetops. They provide adventure circuits that allowing kids to explore from one tree to another via a series of suspended bridges, nets, a Tarzan jump, flying-fox and other fun obstacles. Each circuit is customised and designed with graded difficulty levels to make sure children can progress safely at their own rhythm, regardless of their skill. Their Children Circuits are dedicated for children age 4 to 7 with adult supervision.
Bali Treetop Adventure Park
Address : Bedugul Botanical Gardens, Candi Kuning, Tabanan
Telp : +62 361 9340009
Website : www.balitreetop.com
---
ROOM ESCAPE
With a wild sense of imagination, children are always ready for a challenge. Finished touring the island and visiting the typical island attractions? Then why not send them to test their math skills, memory and logic in a world of nerve-wrecking adventure-mystery where they can squeeze, sneak, shrink and spin from one spot to another by solving a puzzle?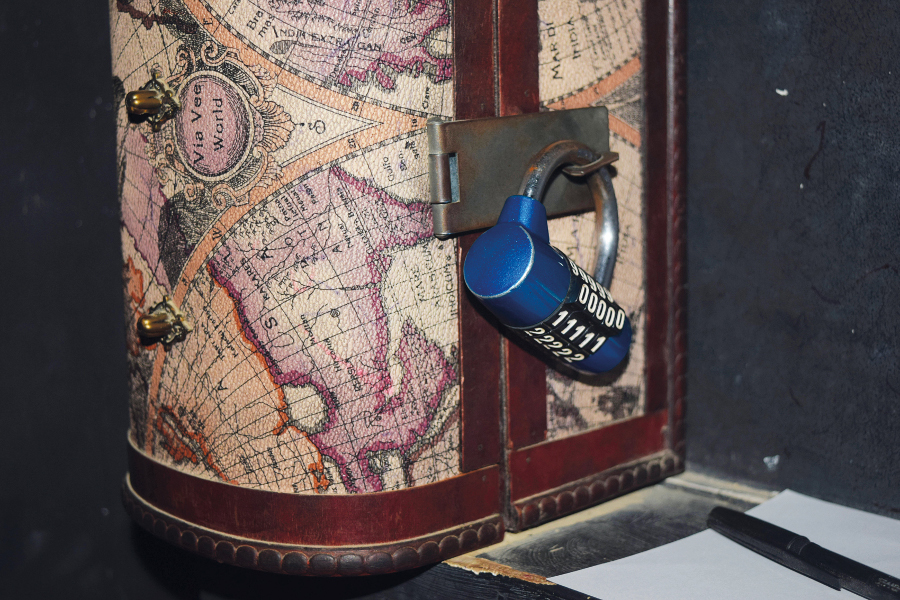 Totem Room Escape is an exciting indoor adventure that will transport children to a fantastical world with a series of clues, codes, puzzles and tasks. This activity helps the young minds to stretch their imagination and use their problem-solving skills to escape a room in the timeframe provided. Being a team player is crucial in this kind of challenge. They need to work together, be creative and communicate with one another in order to crack the codes and conquer the challenge at the end. Whether your kids are problem-solvers, a critical thinker, a team player or a virtual gamer, the actual reality of escaping the rooms will double their excitement.
Totem Room Escape
Address : Jalan Kayu Aya 27, Seminyak
Website : www.totemroomescape.com