Bali's east coast is still a surprise for lots of visitors who never explore the island. This coastal resort that dates back to Bali's early tourist days has a laid back atmosphere that is missing in the busy south. Long languorous beaches, a divine hinterland and scintillating surprises, tucked away where you would least expect them.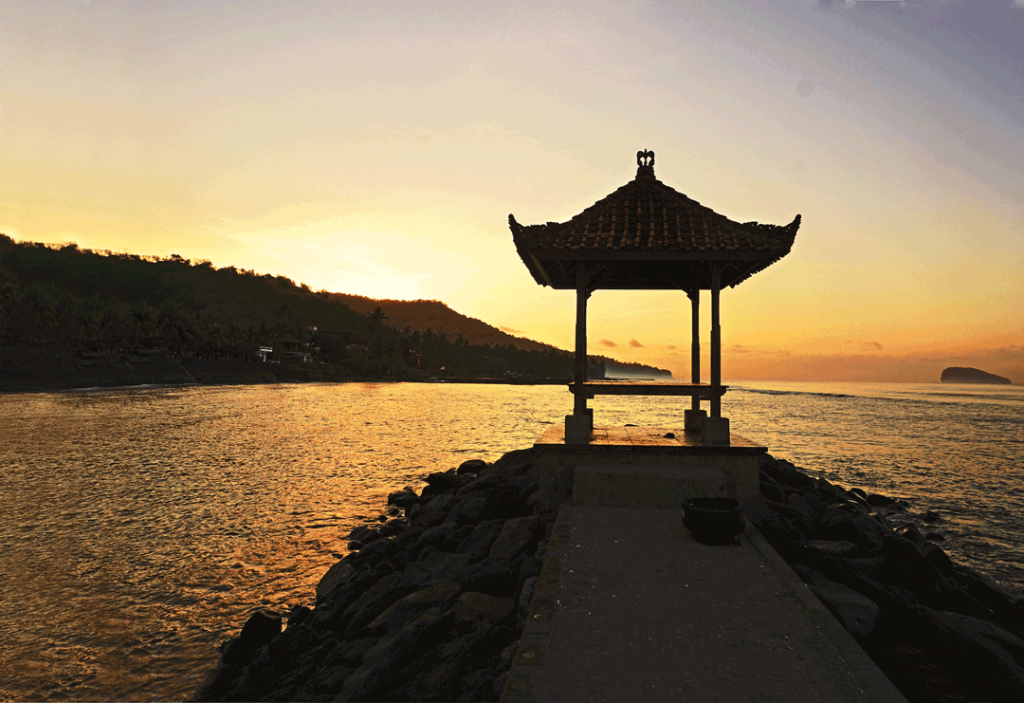 All it takes is a day, unless you become enchanted and need to stay longer. An hour or two will get you to the green hills of Karangasem and all its delights.
AROUND CANDIDASA
There are plenty of places to visit around this easy going beach resort so here's a sampling.  Just fifteen minutes away lies the traditional Bali Aga village of Tenganan – and its sister village Dauh Tukad. These villages are noticeably different to the typical Balinese village and within their stone walls lie places that have not changed much in the past century or more. In fact until the 1970's they were the most secret villages in Bali!  The villages lie surrounded by rich jungle and beyond, verdant rice fields belonging to villages that still pay homage. 

Each year in June and July, they hold important festivals culminating in the pandan wars or Perang Pandan which are the peak of the month long festivities. The pandan wars are a real crowd pleaser as the young and not so young men of the village don sarong and selendang and enter the ring – two at a time and stalk each other with clumps of spiny pandan leaves. It always ends in a battle as they strive to scratch each other to the point of drawing blood – which is always a spirit pleaser, not to mention a thrill for the gallery of beautiful girls standing at the side and watching intently. 
It is always worth a visit
Also nearby is the beautiful White sand beach once known as Virgin Beach but not quite so virginal any more. Warungs line the beach together with day beds, which makes for a comfortable visit. Cold beers, beach chair service, a massage and fresh fish meals keep the guests happy and what a way to spend the day. Stay until the sun starts to sink to enjoy the quiet of the evening approaching.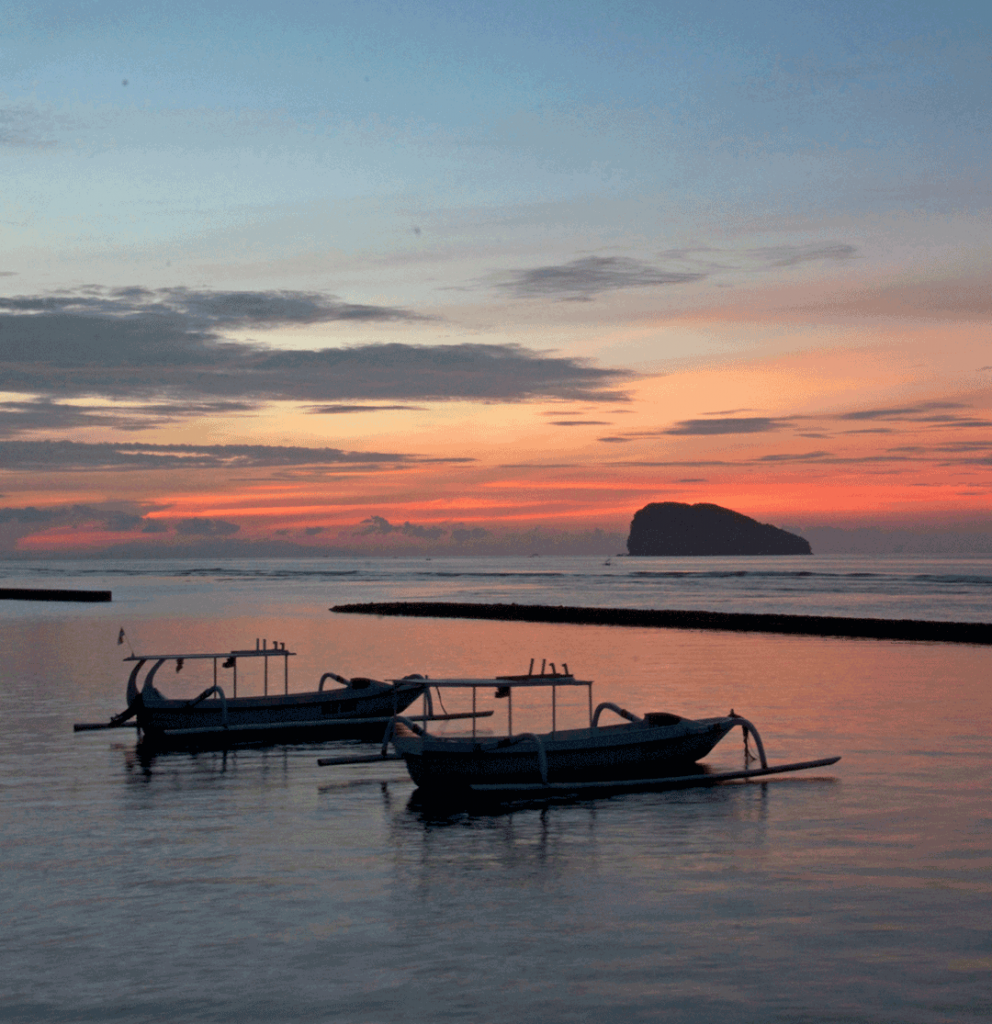 Jasi – another short drive out of town is the beach area of Jasi. Several boutique hotels can be found here and the quirky Charlie's Chocolate Factory. Drive down a small sandy lane through beautiful coconut plantations and you will come to one of the first big bamboo structures that was developed on the island, long before the imitators took over.
Charlie's Chocolate is delicious and comes in enough flavours to keep everyone happy, especially their dark chocolate. They also make lovely soap and a really good palm sugar syrup that keeps you wanting more. It's perfect on pancakes and ice cream. You can try at their little café overlooking a perfect beach before buying a stash to take home! Innovative Charlie was also the first to erect a big swing – and you can climb up and swing right out over the sea, swishing through the palm trees!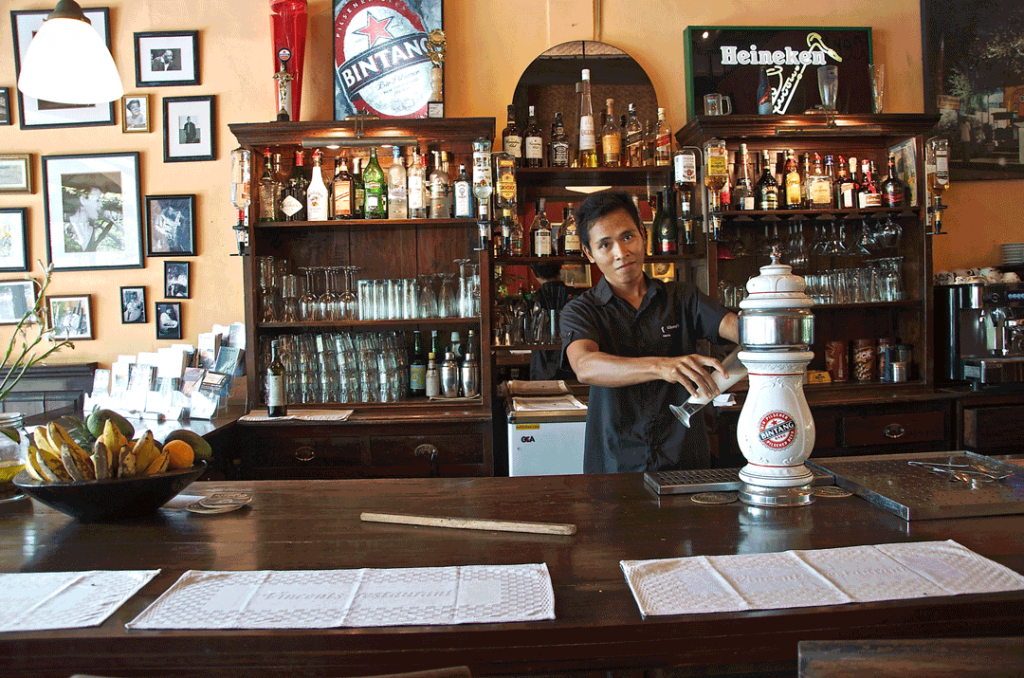 Where to Eat
While the street of Candiasa is lined with restaurants and warungs, two stand out. On the main drag is Vincents, an oasis of fresh food delightfully prepared. Thursday evening sees a Jazz night but you are welcome to pop in all day for a great meal and comfortable hour or two.
A little further afield is Bali Asli – another oasis occupying a superb location, looking out across the rice fields to Gunung Agung, which is often swathed in mist. Chef Penny who once cheffed at the Dorchester in London, came to Bali to the nearby Alila Hotel and fell in love with everything Bali. She learned how to cook traditional style on a wood fire and now she serves up traditional Balinese dishes in great panache.  Just visiting is an adventure and visitors are always delighted. 
Candidasa takes you a lot closer to a Bali that you don't quite experience in the south and the more you explore, the more you will find there is to discover.