This area is a perfect destination for those looking for the authentic treats of this island without getting stuck in the typical traffic of Bali's narrow streets. Similar with Nusa Dua, Sanur can be distinguished by its own class and standards, far higher than Kuta Legian or Seminyak – Canggu that attracts wild youngsters with beers on hands while dancing to mainstream music. The area mostly pulls in a more refined groups of expatriates and veteran travellers. 
In terms of 'where to eat', Sanur is a mix of everything, from simple cafes, high-end restaurants, laid-back beach clubs, bars with live music performances, and down to the local food establishments called 'warung'. If you are here for some culinary adventures, Sanur offers a wide variety of food in any category. Some of the restaurants are on the beachfront while you can also easily find others lining in the main road of this quiet coastal village area. With its own trademark and special offerings, in this article, we will guide you through some of the best places to eat in Sanur.
---
Our culinary journey starts from the southern part of the area. At the corner of Jalan Danau Tamblingan, Massimo Italian Restaurant is the only place to go if you are craving an authentic Italian dish. Before you waltz into the restaurant, attracting the crowd, a mouth-watering display of gelato will greet on your arrival right by the sidewalk, showcasing authentic homemade gelato. At this spot, you may want to make a quick stop to choose your desserts in advance. The restaurant itself is divided into 3 areas; at the garden after the entrance with leafy tropical trees and plants, a large indoor sitting area further inside with furnished-long tables, and the air-con section where you can enjoy the meals in utmost comfort.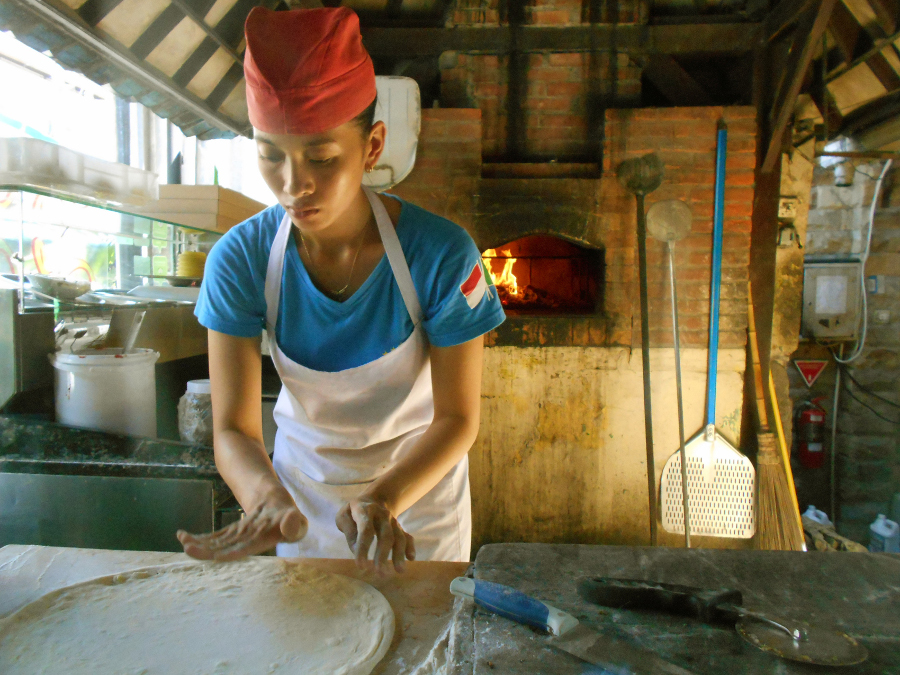 The Chef-owner Massimo draws his inspiration from the culinary tradition of his hometown in Southern Italy. He really delivers the real taste of homemade Italian food! His homemade pizzas are one of the best that this island has. His culinary team serves every single pizza based on his traditional culinary secrets, including the days of preparation. He is only using fresh doughs, made from raw ingredients, never pre-bought nor frozen. That goes the same with the toppings, which are made of fresh ingredients, prepared daily and never pre-cooked. The toppings add to the dough right before the pizza goes to the oven. To preserve its individual aromas and subtle flavours, they make each pizza separately.
Massimo Italian Restaurant
Jalan Danau Tamblingan #228, Sanur
+62 361 288 942
www.massimobali.com
---
3 minutes' walk to the north, Soul in a Bowl is a relaxed café where you can chill in an urban style ambience with a bit of Balinese touch and other classic Indonesian elements. The interiors are in the middle between European décor and styled loosely on typical Australian cafe scenes. Divided into two levels, downstairs is an air-con al-fresco area with a living wall, main dining area – perfect for a relaxed-bistro style experience, while upstairs is a bar and restaurant area for live music and a large al-fresco area overlooking the main street below – suitable for meetings or gatherings. In terms of the menu, you can opt for sandwiches, burgers and all-day cakes from the breakfast menu. In the evening, they have a vibrant tapas selection and cocktails. Live jazz performance will also help you to set up a swinging vibe for the rest of the evening.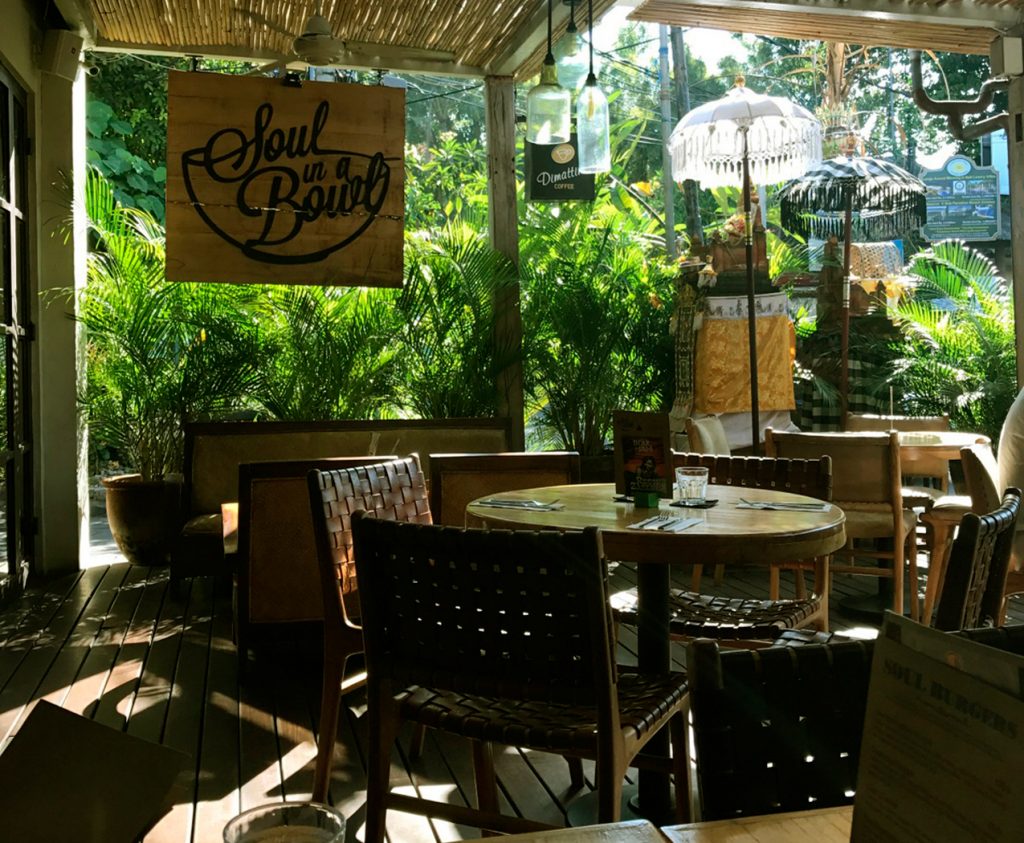 Soul in a Bowl
Jalan Danau Tamblingan #180, Sanur
+62 361 4720063
www.soulcafes.com
---
Another 10 minutes' walk north, Kuu Japanese Restaurant is one of the leading Japanese restaurants in the area. This restaurant at the front of Maya Sanur Resort combines the quality of locally grown produce throughout a variety of raw dishes, meat and seafood. Try some of their Maki selections; Dragon Maki with prawn, avocado, lettuce, cucumber with unagi sauce seaweed, or Fried Maki that consists of salmon, tuna, cucumber, cream cheese with spicy mayonnaise seaweed. If you are dining with your little ones, Rainbow Maki will be a perfect selection. A combination of lettuce, avocado, cucumber, tuna, white fish, prawn and salmon seaweed looks so colourful that it will get your kids' attention straight away. You may also want to try a selection from their robust wine, sake and cocktail menu to further enhance your Japanese restaurant experience.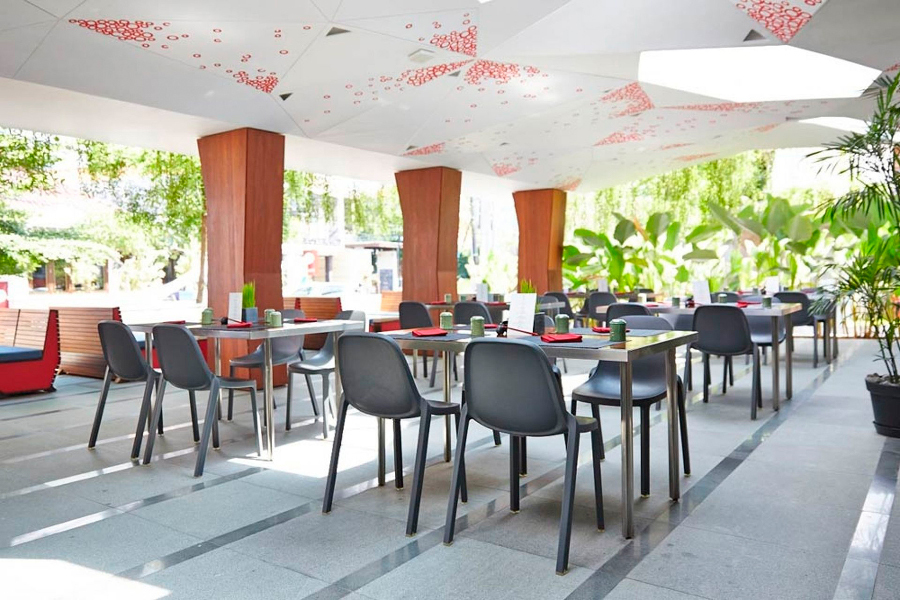 Kuu Japanese Restaurant
Maya Sanur Resort & Spa, Jalan Danau Tamblingan, Sanur
+62 361 8497826
www.kuubali.com
---
Strolling about 5 minutes north on the sidewalks will lead you to Casablanca Sanur. This venue surely offers a different vibe to the quiet beach area of Sanur. Presenting daily live evening performances starting at 9 PM with a different theme every day, this place is also open for breakfast and lunch serving burgers, pizzas and some fingers food. The venue is shifting into nightlife mode with a 'party on' attitude in the evenings. Either alternative, classic rock, reggae, blues or soul, you can choose your preferred genre of music. Those Beatles fans around the area can come every Sunday at 9 PM for Tribute to the Beatles performances.
Casablanca Sanur
Jalan Danau Tamblingan 120, Sanur
+62 811 3809919
www.casablancasanur.com
---
If you are keen on a beach club vibe, Artotel Beach Club is just a stone's throw away. With stunning coastal views, this 7,000-square-metre oasis on the seafront offers an unrivalled beachfront dining experience. Also known as ABC, this club features a lagoon pool, a multi-purpose lawn and playground, three bars, restaurant and lounge – all surrounded by lush, well-maintained gardens, grass fields and white sand. The dining spot is a modern touch with a 'contemporary' style, blending in harmoniously with the surrounding natural environment. To treat your palate, the talented culinary team of the beach club is prepared to present the best dining experience through the ABC specialities 'Tropical Comfort Cuisine'. Not only for beach leisure, but this club will also display art-based programmes and activities on a regular basis.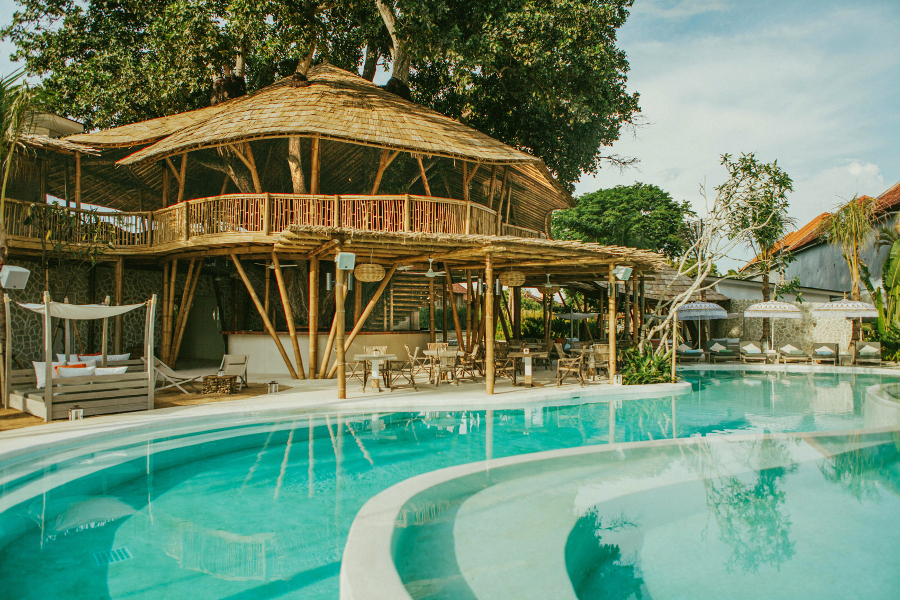 Artotel Beach Club
Jalan Danau Tamblingan #35 Sanur
+62 361 4491888
---
Sanur will also give you an opportunity to blend with the locals and gain a better understanding of how they eat. So, if you decide to go on a stroll to the beach all the way north to Segara Ayu Beach, you will find Warung Men Weti. This local eatery is not only about tasting the local dish but also the experience of dining like the locals. The venue is just a simple 'warung' sitting on a sidewalk with seats scattered around the place. This eatery is so famous that you will see groups of people waiting patiently for their plate of chicken rice. Basically, the dish is a mix of rice with crispy chicken skin, spices and sambal. Visually, this plate of food might look like a total mess with no proper structure at all. But, weirdly enough, the taste is legendary, best in flavour, texture and portion. Hands down! This place is only open in the morning from 8 AM until they are sold out in the next 2 or 3 hours.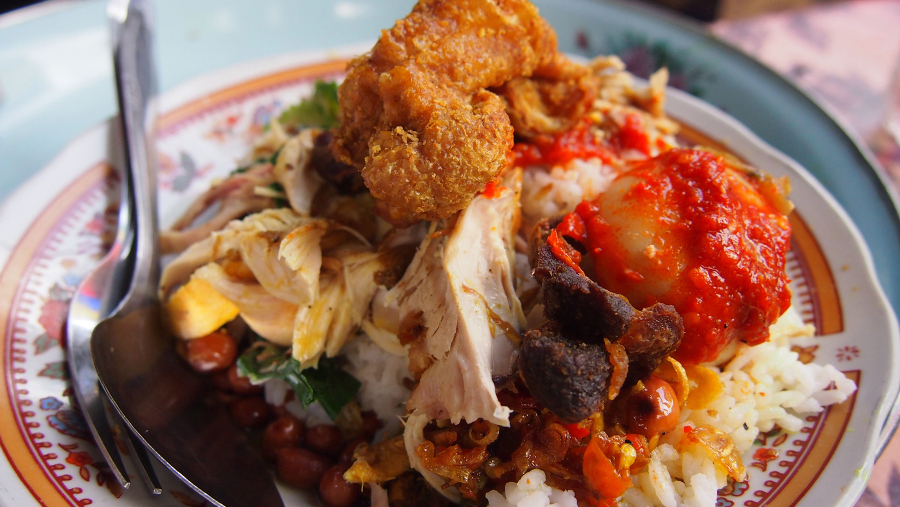 Men Weti
Jalan Segara Ayu, Sanur
---
If you are game for another local cuisine, about 10 minutes walk via the beach to Sanur Beach, Warung Mak Beng is the next local eatery worth dining at. A huge crowd always swarms the stall, so you can easily spot it. This small local restaurant is famous for its Balinese Fish Soup, made up of a cut of fish, slices of white radish and cucumber. This soup is normally served with steamed rice, fried tuna and a spicy chilli on the side. For some, the soup is very spicy, while the fried fish is moist and crunchy. Unlike Warung Men Weti, this eatery is semi-indoor. However, you need to understand that this is where the locals eat daily, meaning that no air-con is available, only fans and seaside breezes.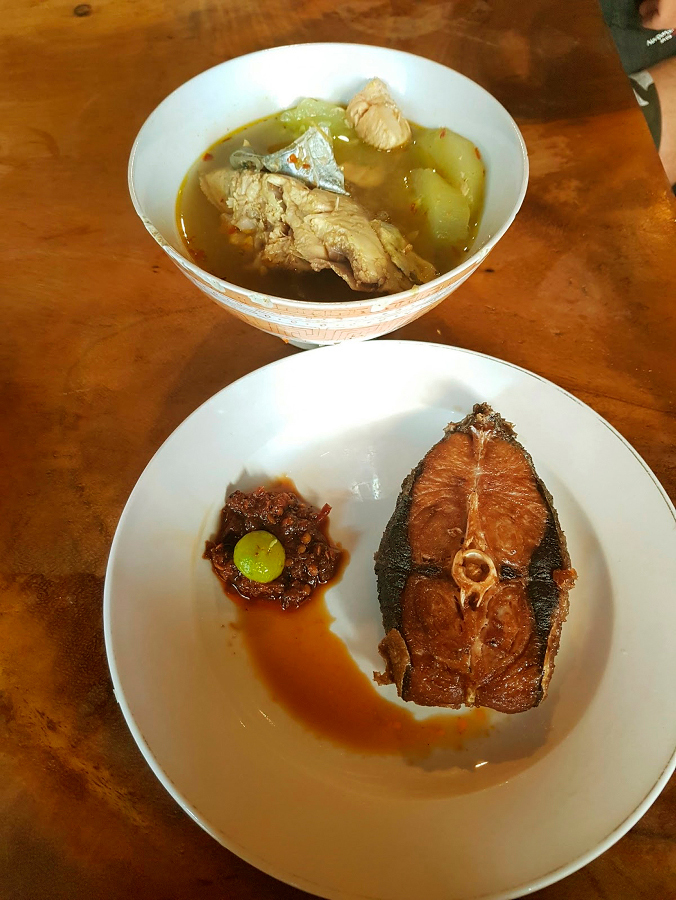 Warung Mak Beng
Jalan Hang Tuah #45, Sanur
+62 361 282633