Finding exclusive time to spend with our kids is not easy, but it is definitely rewarding. The fact that parents are so busy with their daily activities makes it difficult for them to know what their little ones really want during the weekend. Children can be curious about anything. Their minds are set for challenges and adventures. For that reason, as parents, we have an obligation to free our kids' wild sense of imagination. So, the next question is, "Where should I take my kids this weekend?"
Ideas pile up, but all kids centres in the southern part of the island have been checked from your list. If you are running out of ideas, why not take a momentary break from the typical island attractions and head north to experience a fun day at Krisna Funtastic Land.
Located on Bali's northern coast, near the famous Lovina Beach, this park is designed to entertain visitors through the fascinating world of modern science and technology. To get there you need to drive 4 hours from Denpasar. Starting your day-trip in the morning is not necessary because they open daily from 4 – 10 PM. However, in case you arrive early, you can spend time in their souvenir shop just after the entrance gate or indulge in some late lunch at the restaurants inside the complex on your way to the park.
As the newest addition to the island's growing recreation facilities, this fantasy land consists of 16 enthralling rides to excite your child to the core. With varying levels of excitement for each ride, children of all ages can find joy in something here for sure. From a Viking boat to bumper cars, to the Dragon Coaster or the Flying Cakra, all rides are exciting and provide different levels of adrenaline rush. Please note that height limits are advisable for some rides. Star Tour is the popular one, where you can ride a vehicle on a floating rail while at the same time get a bird's eye view of the entire park. At night-time, the lights instantly make the place feel like a wonderland.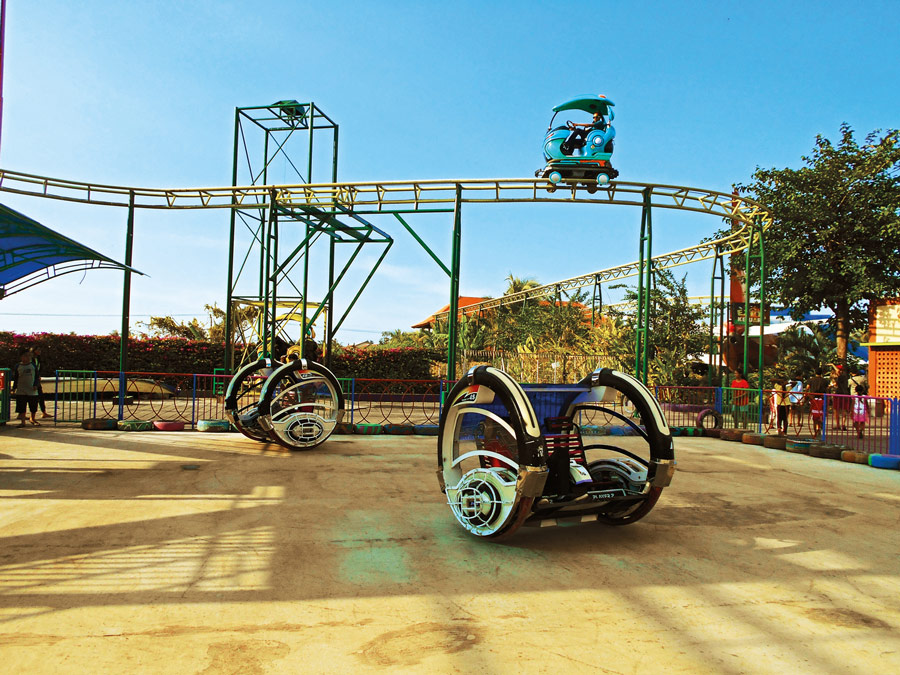 The entry fee to the park is IDR 10,000 for weekdays and IDR 15,000 during weekends or public holidays. You also need to purchase the tickets for the rides, ranging from IDR 10,000 to 22,000 (the fees are different on weekdays and weekends). Alternatively, you can purchase a one-time ticket to enjoy all the rides for IDR 85,000 (weekdays) or IDR 95,000 (weekends). Kids shorter than 85 centimetres can go on all rides for free as long as they are under the supervision of adults. Please be advised that no food or drinks are allowed inside the premises. There will be a security check at the entrance for this.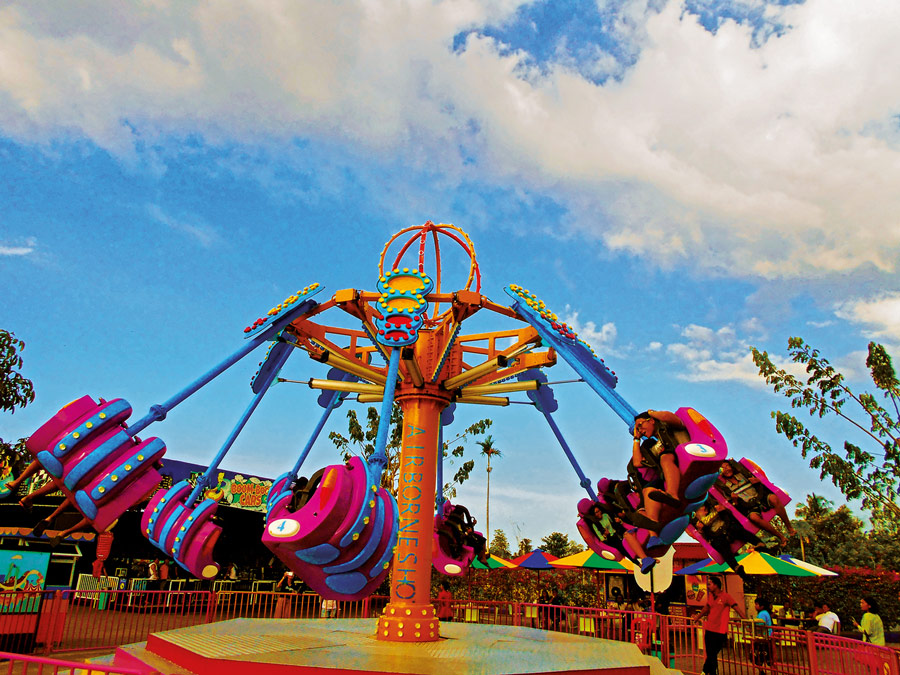 A few words of caution, parents should keep an eye on their kids at all times. The rides can be dangerous while in motion and it is mandatory to keep a safe distance from them if not part of the ride. Ensure that the seat belts are always fastened and locked in place before the rides start.
All the rides at Krisna Funtastic Land involves a lot of science and physics, which can serve as an educational aspect to these fun rides. Spending time doing such activities is bound to strengthen the bond between parents and their little ones. This will be a full day of excitement, intrigue and adrenaline for the kids!Jalan Raya Seririt, Temukus Village, Banjar, Buleleng.
Address : Temukus, Banjar, Kabupaten Buleleng
Telephone : +62 812 3999957
Website : www.krisnafuntasticland.com