After a long night dancing and drinking, you're bound to be craving a comfort meal to soothe stomach (and maybe your head!) before heading home. Luckily Bali's nightlife runs beyond just bars and clubs; here are 7 restaurants open after midnight in Bali we think just might save the day – or night, in this case – when you're out for a late one!
---
BO$$ MAN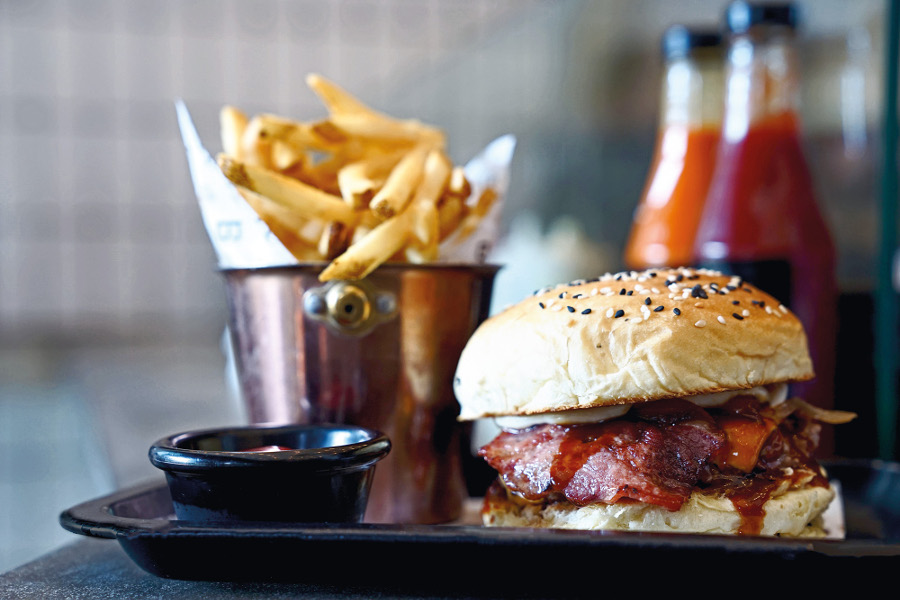 All the burger fans in Seminyak must be very familiar with this place. Bringing the attitude of Al Capone and the force of Kim Jong Un, Bo$$ Man is the boss of burgers. All their burgers are grilled using top quality ingredients, from juicy, tender pork cooked low and slow over 18 hours to the freshest, tastiest seasoned 160 grams beef patty. All are charged by their homemade sauces. Now, talking about the size? You won't be disappointed. Full stop. As for the sides, you can expect truffle, porcini and parmesan fries with truffle aioli to dunk, and ridiculously 'Loaded Fries' with pulled pork, jalapeño, grilled homemade queso blanco, coriander and a dousing of chipotle mayo. Open until 4 AM, 7 days a week, this is a place to go to if you are looking for great quality burgers in the middle of the night. And guess what? They also do delivery service straight to your doorstep.
Jalan Kayu Cendana 8 B, Seminyak
+62 361 738454, www.bossmanbali.com
---
Warung Laota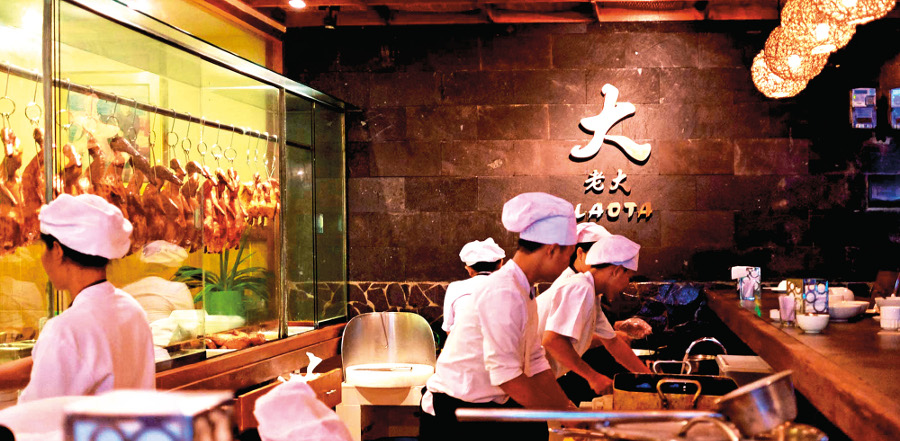 This restaurant is one of the local favourites for a midnight late supper. The fact that it is located only 10 minutes' drive from the airport makes this 24-hour eatery seems like it never runs low on visitors. The night owls heading back to Jimbaran or the Nusa Dua area after partying at Seminyak's Clubs most likely stop here to fuel themselves with porridge before going home. The décor is inspired by a simple Chinese restaurant with wooden tables and chairs next to a live-open kitchen. Warung Laota specialises in fresh seafood, but the hot seller is the authentic Hong Kong porridge from their large selection of porridge. They carefully select fresh ingredients to make the dishes more sustainable and delicious. Everything is made in-house, making sure to serve a healthy comfort food with no preservatives whatsoever. One bowl of porridge can be shared between four people.
Jalan Raya Kuta 530, Tuban
+62 851 00429068
www.warunglaota.id
---
Baku Dapa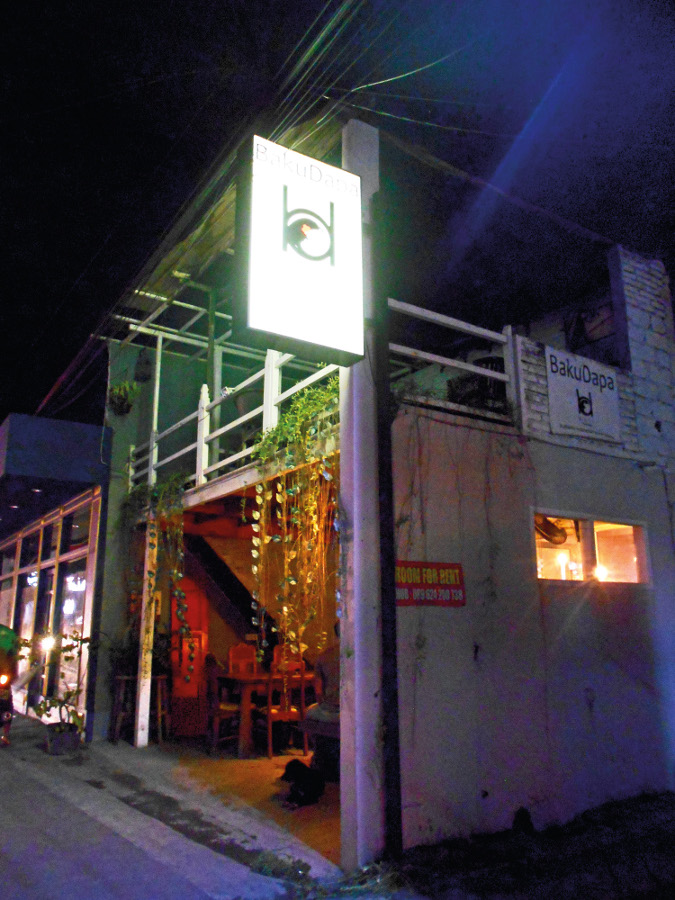 Serving Indonesian food, this eatery used to be an iconic spot for Seminyak clubbers to ease a night of alcohol, until it relocated to the quieter area on Jalan Mertanadi. Just like their previous setup, you will find the same old-fashioned décor and furniture, creating a homey and down to earth vibe. Their Oxtail Soup is legendary, and cooked almost 6 hours every day! The soup is rich and full of flavour, while the meat on the oxtail is tender and literally falling off the bone – definitely a great hangover cure. The prices are very local, under 40k for a full set dinner. Still running 24 hours service, Baku Dapa is an alternative for excellent Indonesian food round the clock.
Jalan Mertanadi 48, Kerobokan Kelod, North Kuta
+62 361 8078788
---
SoHo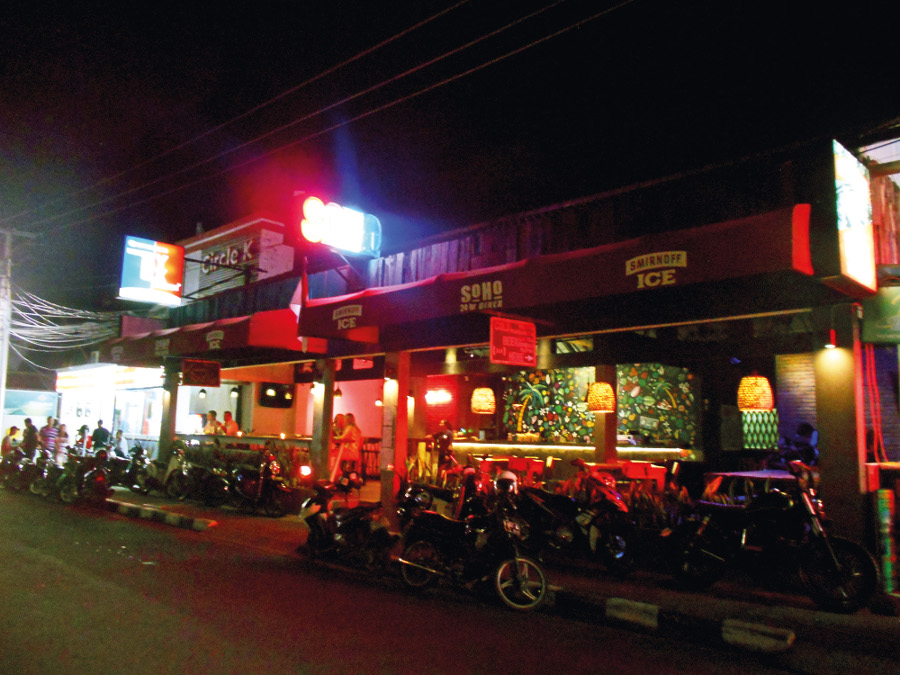 Located in Seminyak, this place can be an option for patrons who want to get away from the noise of the clubs. Serving classic diner fare such as burgers, hot dogs, cheesy fries and nice cocktails (for those who want to continue), SoHo will keep spirits high and satisfy your taste buds. Carrying the charm of a local food stall, they provide local food servings only during breakfast and lunchtime. The interior is warm and rustic. SoHo has an air of comfort and taste that eases the visitor into a feeling of relaxation after dancing and drinking all night. The music features top 40 tunes but limited to a certain volume so you don't have to shout across the table. Running 24 hours, SoHo is a nice bar with reasonably priced drinks!
Jalan Laksmana 12-XX, Seminyak
+62 361 737280
---
Pit Stop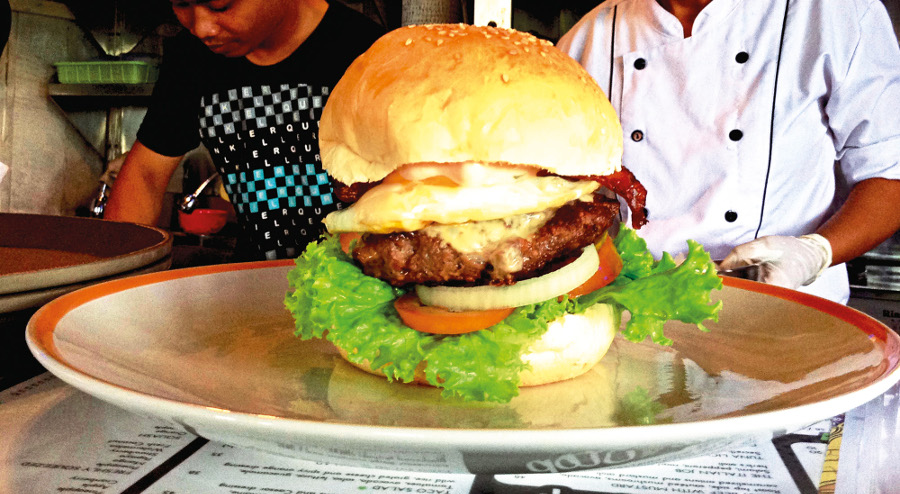 Located at the end of Petitenget street, Pit Stop entices many party goers on the way home to refuel. After partying at the Seminyak or Petitenget's clubs, those who are living in Denpasar normally make a quick stop here. The value for money is another reason why this place is the clubber's choice. Under 50k you can get one big portion of lip-smacking burger with choices of lamb, chicken and vegetarian, guaranteed to have your stomach full. Not just limited on serving burgers, Pit Stop also serves salads, Sandwiches, some Mexican dishes and seafood. The upstairs balcony is available for you to cool down, with some morning breezes while looking at the quiet street of Kerobokan junction, which is always busy during the day. Open until 3 AM every day, Pit Stop has also expanded its business to Uluwatu and Canggu. However, the one in Petitenget is a clear favourite.
Jalan Petitenget 4, Kerobokan Kelod, North Kuta
+62 361 5521659
---
Street Boi
If 'regular' burgers aren't your thing, dig into Seminyak's newest delight: Street Boi. Focusing on an Asia- inspired burger using steamed buns, Street Boi brings us a flavour closer to home. Fillings like Beef & Wasabi, Kimchi Crispy Chicken and Pork Belly set these guys apart from your usual burger joint. Not up for the full bun? Try their Mad Fries with pulled pork, Pop Corn Chicken or Vietnamese Salad.
Enjoy this meal with some homemade sodas to wash down all those flavours and at the same time silence the stomach rumbles. Street Boi is bringing real Asian street food along Seminyak up to the Petitenget area. Open til' midnight.
Jalan Petitenget 18 AA, Seminyak
+62 858 57373308
@streetboi
---
Mad Ronin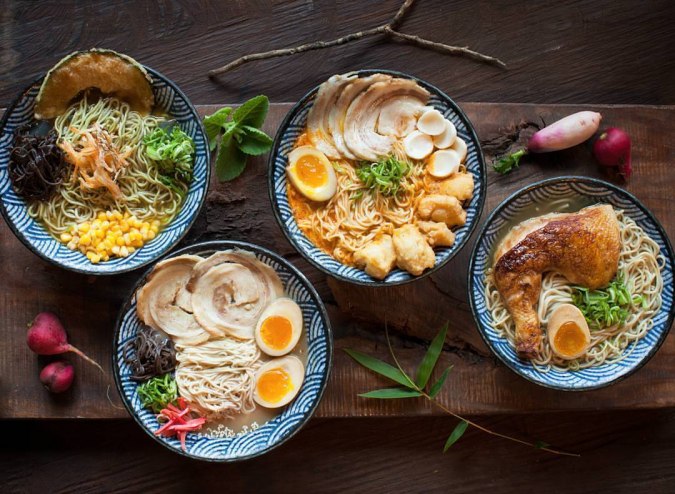 Sometimes a big bowl of noodles is all you need after a big night out on the town. Mad Ronin serves up a classic style of Ramen, inspired by the samurai's themselves! These artistically decorated diner is known best for two things: ramen and craft beer. There are a variety of ramen on offer, from the classics of Chasu pork and pork broth to the more new vegetarian options with veggie-tempura and pumpkin noodles. Other than noodles they now serve a range of don or rice bowls and tasty comfort snacks (try the gyoza). Filling, satisfying and a with bit of spice to wake you up. Open 6pm-3am.
Jalan Petitenget 7,  Seminyak
@madronin.bali