From traditional herbs and natural healing remedies to luxurious body and beauty treatments, a spa getaway in Ubud offers a total renewal experience, and is guaranteed to help soothe the senses and heal the soul. And as an Ubud wellness institution, Mandapa Spa has reinvented its offerings, further cementing the spa and Ubud's reputation as the destination for spiritual and physical healing.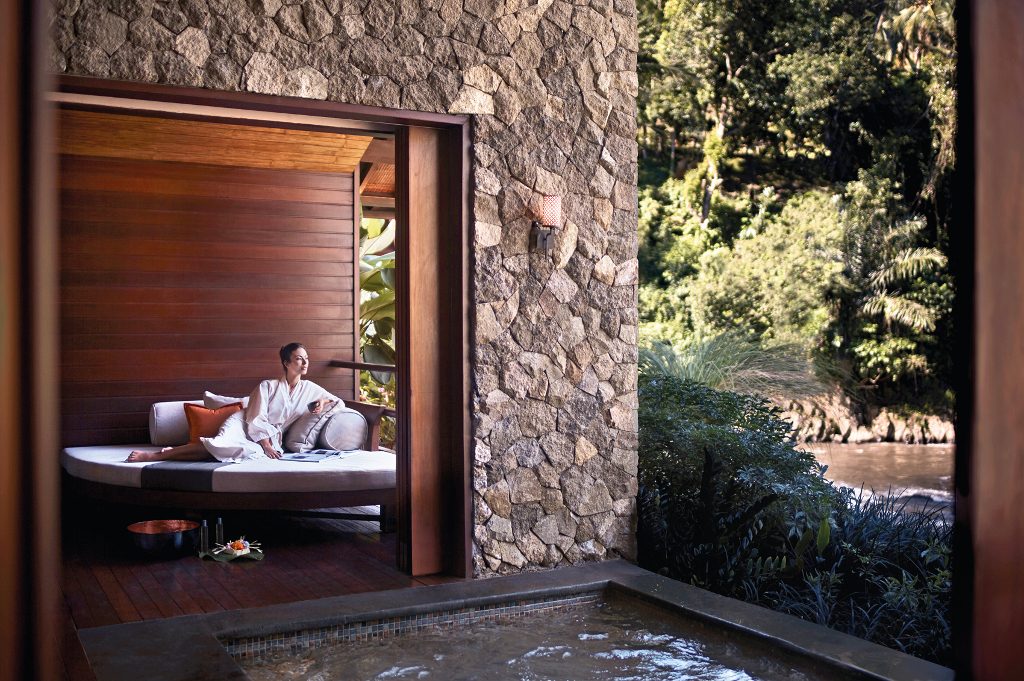 The reinvented menu at Mandapa Spa, featuring the Subtle Energies products, focuses on results-oriented, natural treatments while continuing to draw inspiration from ancient Balinese traditions and the resort's surroundings along the serene banks of the sacred Ayung River. The new range of offerings include facials, massages, and body treatments, as well as services especially designed for men and teens.
Amongst the highlights from the new menu are Blissful Marma Massage and Subtle Energy Sleep Support Therapy. Combining long, firm, flowing therapeutic techniques and Marma therapy, the 90-minute Blissful Marma Massage applies light stimulation of access points to body, mind, and consciousness, and chakra balance to align vital energy centres and relieve stress-related tension. During the session you will experience effective and immediate relaxation with Subtle Energies results-based blends during the Blissful Marma Massage.
Alternatively, those with sleeping problems can opt for the 105-minute session of Subtle Energies Sleep Support Therapy. A tailored signature program, based on clinical research and ancient practices, and designed to assist your sleep concerns and insomnia, the therapy treatment begins with a guided meditation and yogic pranayama breathing exercises designed to positively impact the vital energy within. It will then be followed by a full body and facial Blissful Marma Massage to release tension and support sleep.
All Subtle Energies products are made in Australia following European standards of natural skincare to create safe, ethical, and effective products. The range has been certified by Cruelty Free International and is free of parabens, mineral oils, silicones, or artificial fragrances.
Mandapa Spa at Mandapa, a Ritz-Carlton Reserve
Address : Jalan Kedewatan, Banjar Kedewatan, Ubud
Phone : +62 361 479 2777
Website : www.ritzcarlton.com