Who would have thought that the annual Chinese New Year celebrations, so visible in places like Singapore, Penang and Kuala Lumpur would also include a very colourful festival in Kintamani.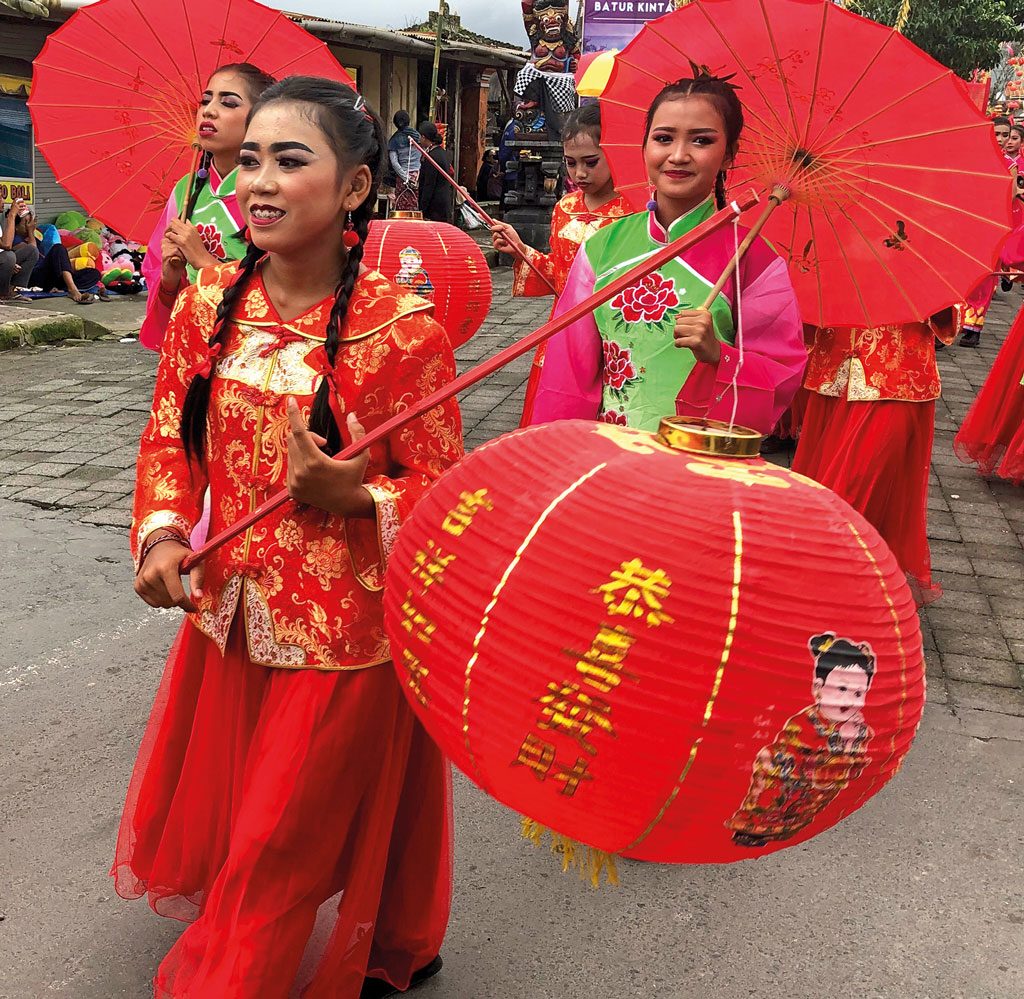 While the poster said the celebrations would last all day we arrived in time for the start of a very engaging procession that led from the main Ulun Danau Batur Temple down to through Kinatamani's main street. Phantasmagoric creatures, Chinese dragon dance troupes and a lion or two patrolled the main road making an engaging display. While there were few foreign tourists, there was an enthusiastic audience on all sides. According to those I asked, the ceremonies would continue for hours – a kind of all day affair.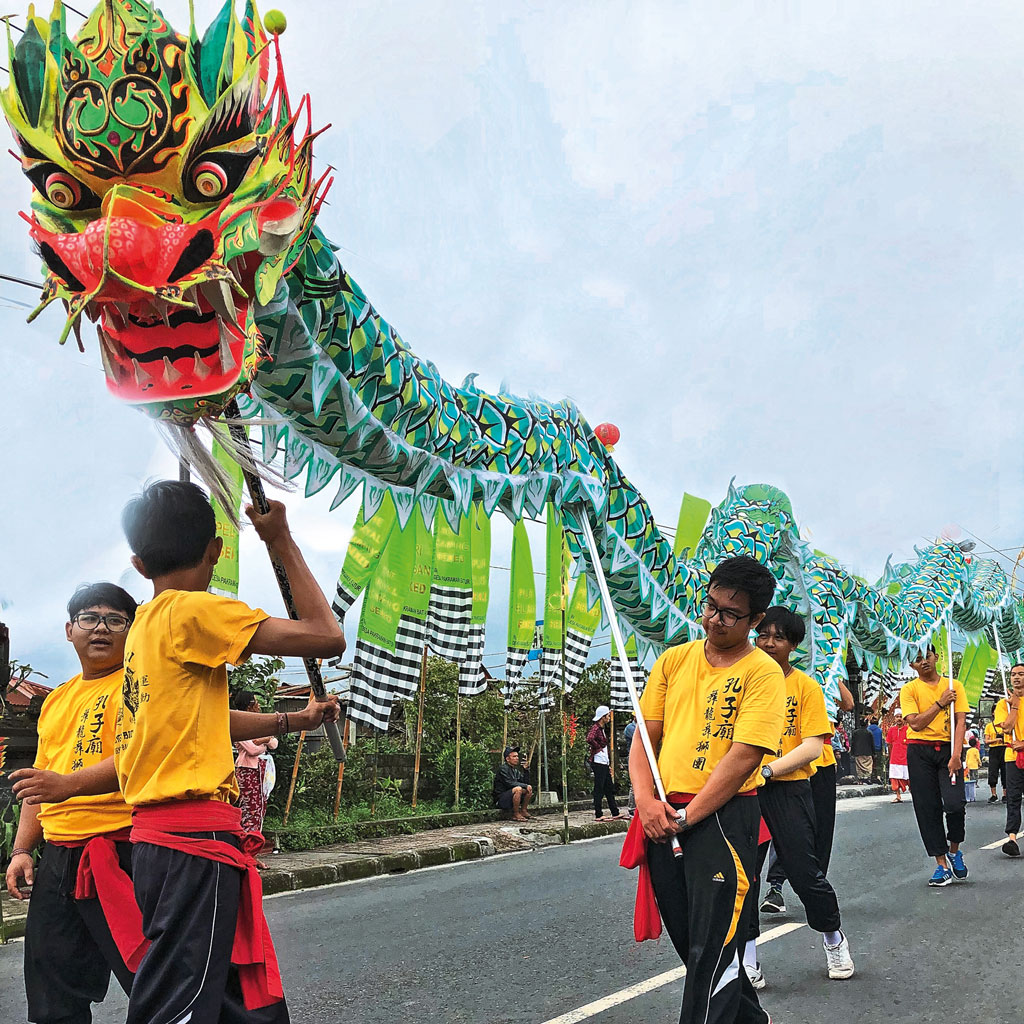 After taking a few introductory photos, I sat down with a friend to enjoy a plate of freshLY cooked cap cay, thinking I would catch the other walking exhibits on their return path. Strangely, and suddenly, the crowds of people started heading down the hill towards the car park, filling me with a strange suspicion that is was all over – uh oh! Sure enough it was. I asked a few more people, who all gave the same depressing answer. Yes it is finished. It is done. Sudah Selesai!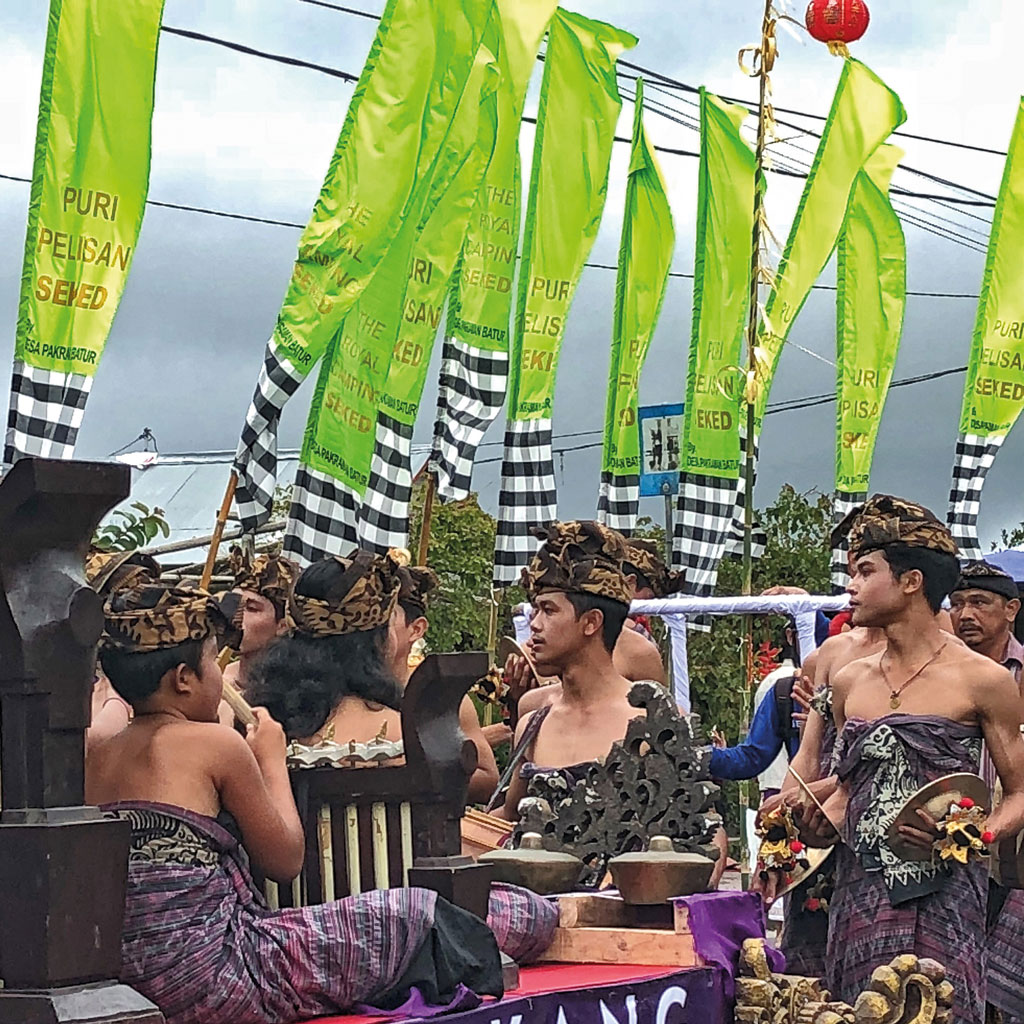 Belatedly we walked towards the Ulun Danau Batur Temple, one of Bali's most important temples and location for the 2019 Balinkang Kinatamani Festival. We ran into a few friends and associates who had been at the centre of the action where all the dances took place and I managed to grab a few more snaps.
This colourful festival, planned to be an annual event was designed to celebrate the love story of Raja Jaya Pangkus with the Chinese Princess Kang Ching Wei.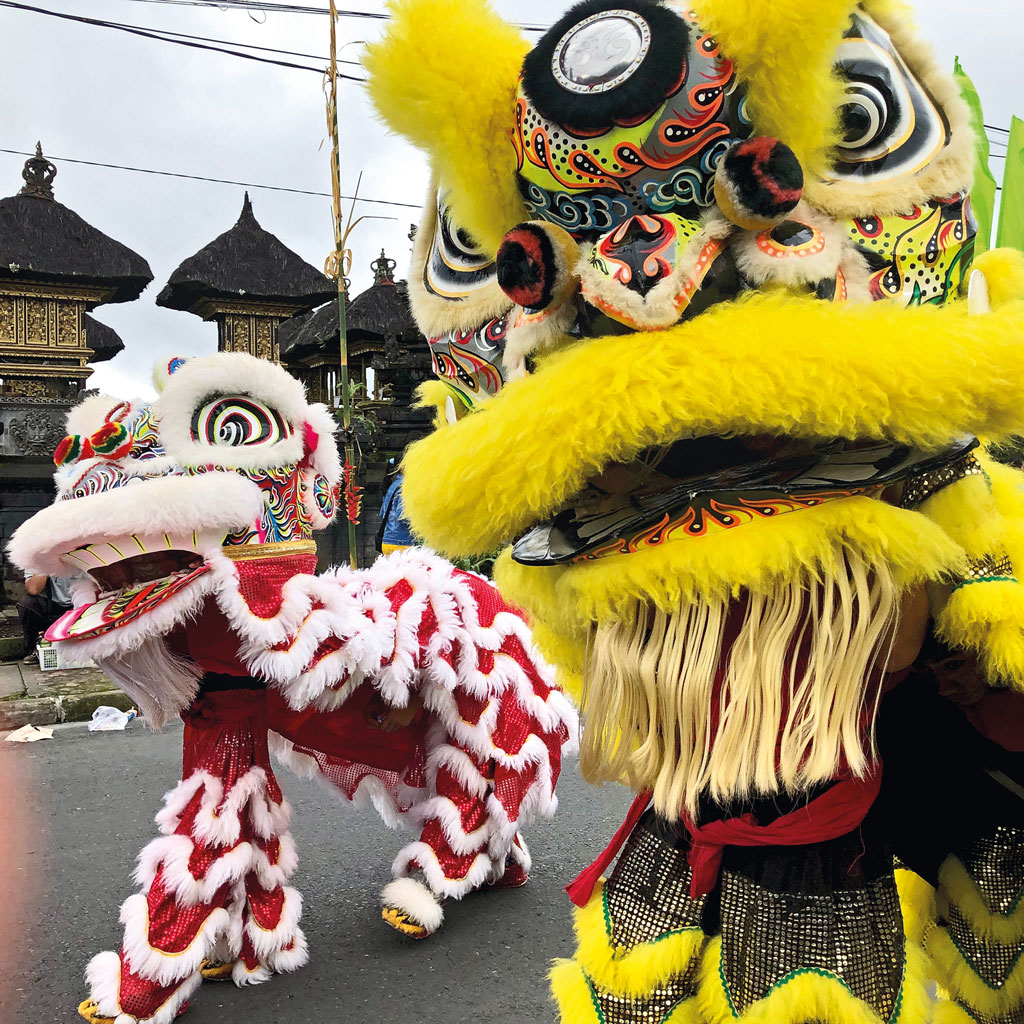 A cast of 550 artists from the Kintamani area and others from Denpasar were involved and 2000 Chinese tourists were invited, all to raise the consciousness of the acculturation of Balinese and Chinese cultures.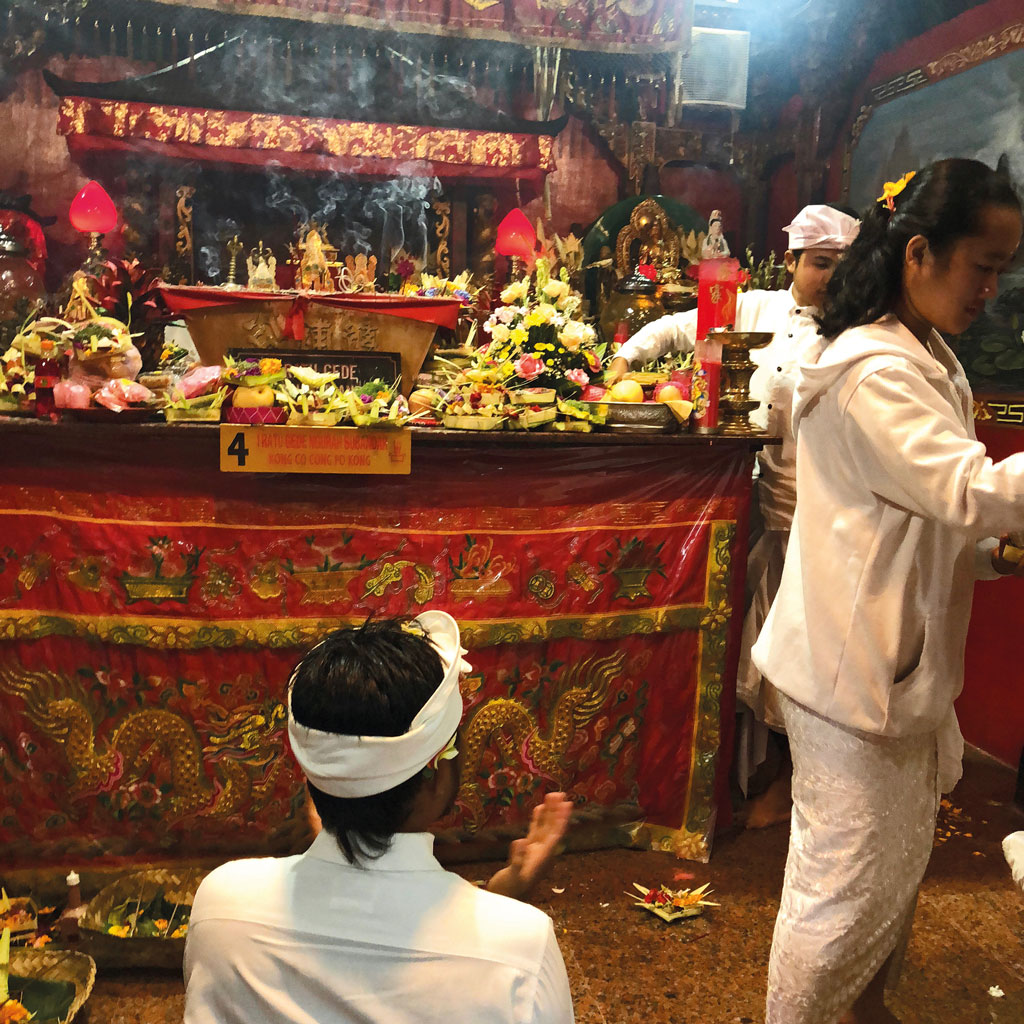 The Chinese temple with the main temple complex was filled with worshippers as smokey incense emanated from the dark temple interior. Within its walls sat a wise woman healer who was doling out supercharged energy to those in her vicinity. Yet once again, we were too late to catch her and that delicious plate of cap cay has a lot to answer for. Next year we shall be better prepared.