Life carries on there pretty much as it always has. Until the 1970's, it was one of the most secluded villages in the country and it is still the most beautiful of all the Bali Aga (Bali's original people) villages. Even the advent of television and the ubiquitous hand phones have done little to slow the endless rounds of gorgeous ceremonies. Rites of passage, coming of age, ancient beliefs being re-affirmed keep the inhabitants busy. It really is a photographers dream, and attracts plenty of action when the popular ceremonies are running at full steam.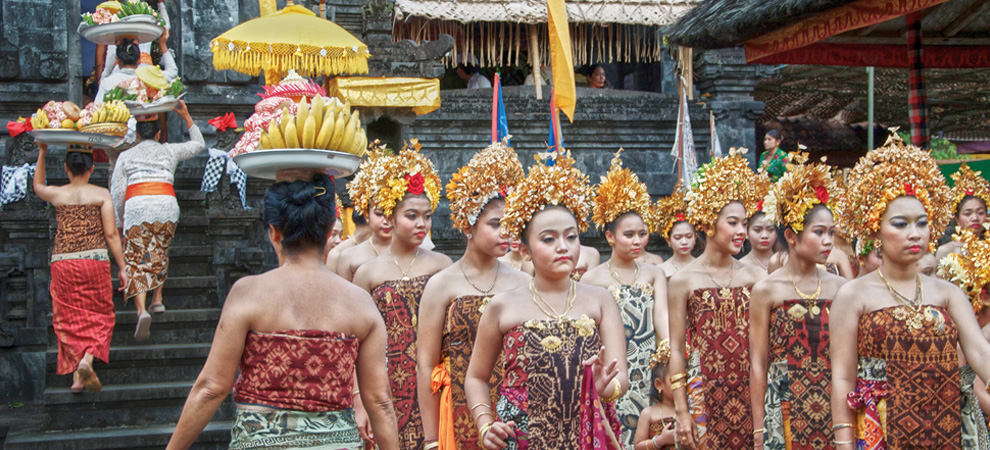 June is especially busy and towards the end of the month, there will be several days of "Perang Pandan"- the Pandan wars when men of all ages and brave young boys line up to engage in the ritual fighting. Bunches of thorny pandan leaves are given to each participant, who will take his turn to beat his opponent on the back, scratching skin, releasing blood, which falls to the ground to honour the spirits. Even after the most energetic bout of back scratching and seemingly murderous intent, the opponents turn to face each other and smile beautifully before leaving the arena.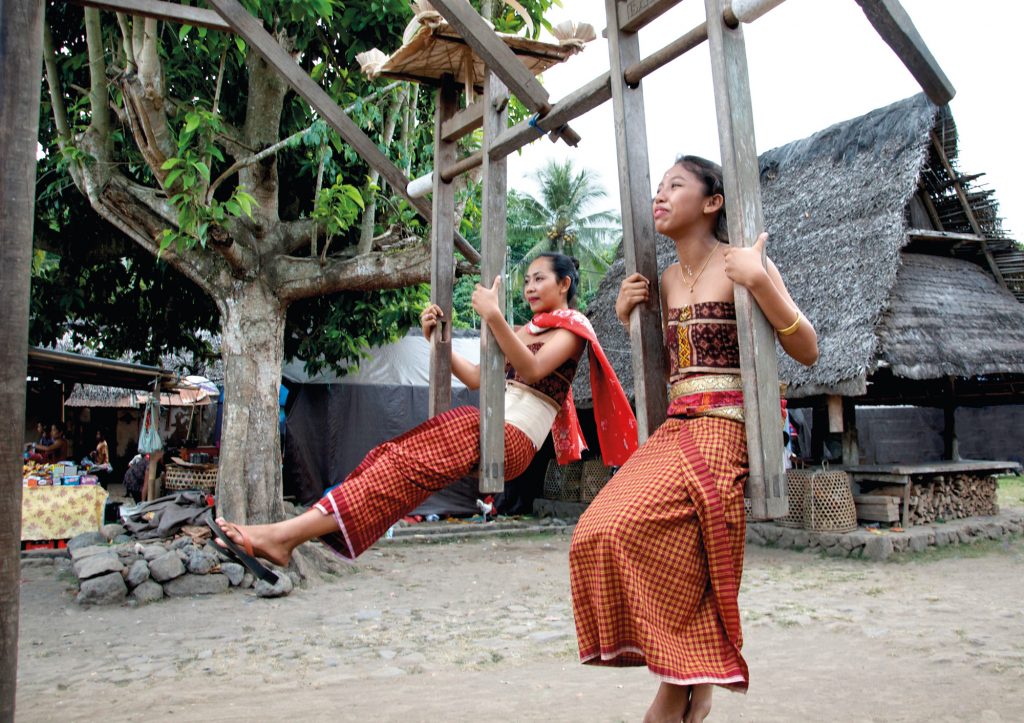 The beautiful girls dress up in their best Ikat Gerinseng, the double ikat textiles which helped to make this village famous. Only three places in the world, Tenganan, a small area in Japan, and Patan, in Gujerat (from where the fabulous patterns hand woven in silk held a huge influence across Southeast Asia, especially Indonesia) make the incredibly complex double ikat cloth, whose techniques deserve a whole article.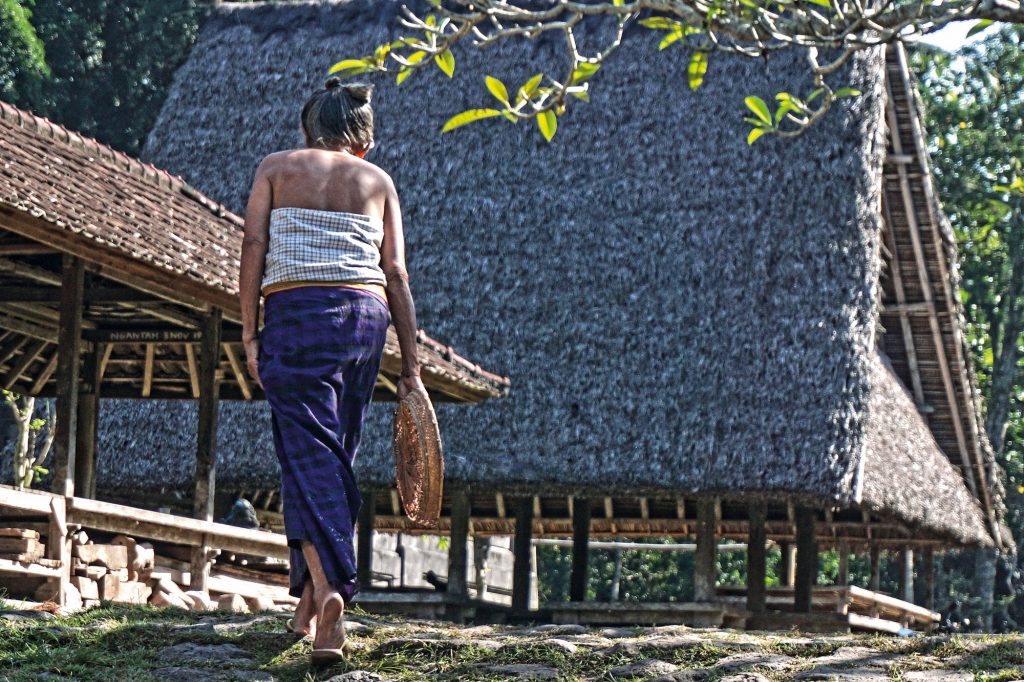 Ritual and ceremony are paramount in the lives of the villagers and even the large crowds that come to watch are not enough to throw the devoted inhabitants off their step. Even young children are dressed and the visuals are quite spectacular. Much has been written of Tenganan by dedicated anthropologists, and interested amateurs, and this gorgeous village, just about ten minutes south of Candidasa is always worth a visit. If you go, do try to go early in the day or later in the evening, as it tends to heat up during the noon hours.
[mappress mapid="23″]