Variety is the spice of life around Ubud and even though the trend is moving towards raw and vegan, or worse, raw vegan, there is still plenty of choice for delicious food as well. Here we check five of the best, all completely different. Whether you are staying in Ubud, or making a day visit, you will be sure to find something to your liking.
Kafe
Kafe is a kind of esoteric centre in the midst of Jl.Hanoman where the early morning yoga crowd drops in for their museli or organic blueberry pancakes and later in the day, for their salads. The coffee is great and their juices are legendary.
Their rose cardamom lassi is really good and their smoothies are irresistible especially the Very Berry Smoothie – it is the best! Their salads are popular, daily specials are always on and their cakes and sweets are memorable.
Kafe
44B, Jalan Hanoman, Ubud
+62 361 4792078 or +62 811 3249747
www.balispirit.com/kafe
---
Taco Casa
Tex Mex lives in Ubud, and this very well run little eatery turns out great crispy beef tacos and other favourites all day long. Tacos are almost like health food, with their crispy shell and generous serving of salad tucked in with the tangy spiced beef. Enchiladas, burrito wraps, fajitas, corn chips and salsa, all go very well with one of their generous frozen margaritas, if you are in the mood.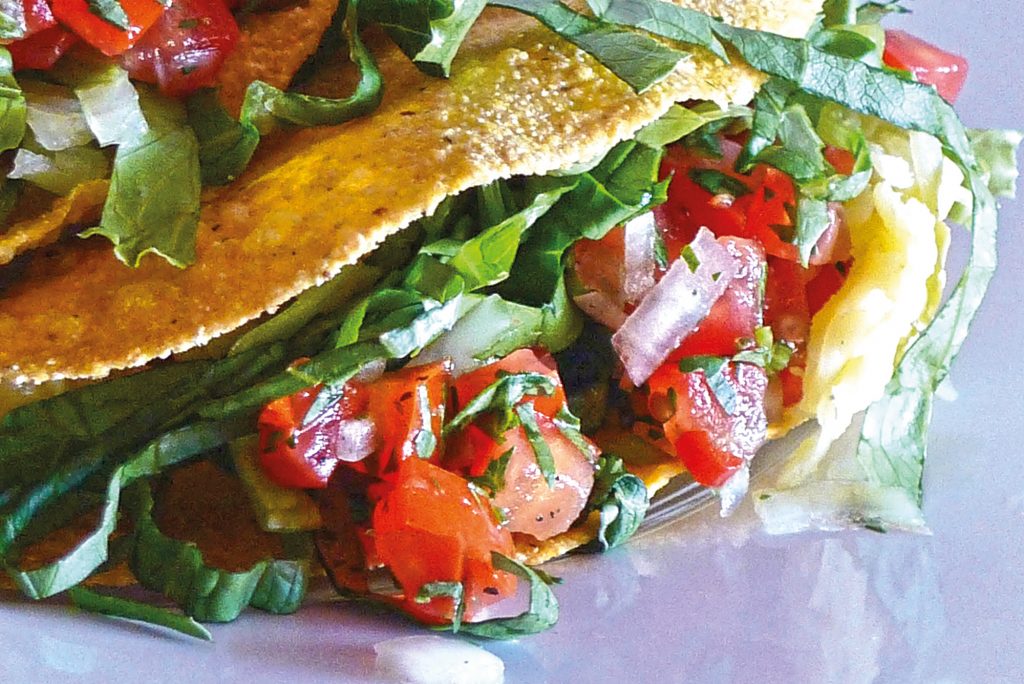 The menu is small – as it should be – and everything is made fresh every day. Cold beers and fresh juices are also available and it's a great place to pop into for a quick delicious lunch, or dinner, in between other Ubud activities.
Taco Casa
Jalan Raya, Pengosekan, Ubud
+62 361 2123818
www.tacocasabali.com
---
Bridges
Looking out over the charming Campuhan River, Bridges offers a finer dining experience. The slightly colonial styled restaurant offers romance and/or WiFi, cool cocktails and custom coffees and a pleasing respite in the heat of the day. It's also pleasant to drop in around 11am before lunch for a cappuccino and a quiet look at the river gurgling by below.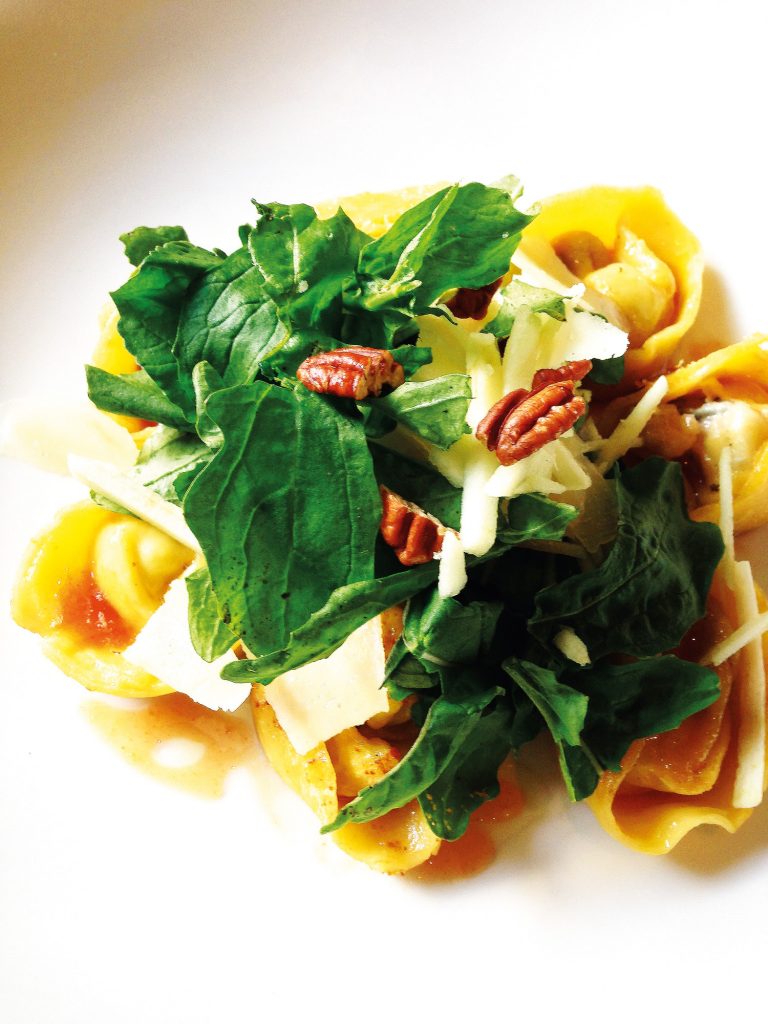 In the evening it just gets better as candlelight glows off the white table linen and silver. On the lowest floor is the new Divine cocktail bar, which opens at 4pm. They have an eclectic snack menu as well as an impressive range of wines and cocktails.
Dishes are innovative and imaginative without losing their flavour – lamb, duck, fish and whatever is available fresh, comprise the key dishes. There are always pleasant surprises to be discovered.
Their wine shop has some of the best range of wines on the island and they frequently feature exhibitions by local and visiting artists. This is one place where you can really dress for dinner or go casual. Bridges attracts an eclectic crowd and you won't feel out of place. Divine Fridays give guests a chance to try some of the specialty wines they stock.
Bridges Bali
Jalan Raya Campuhan, Ubud
T:0361- 970095
www.bridgesbali.com
---
Kebun – a Little Piece of Heaven
Kebun's Mediterranean menu never fails to delight. Designed by a well known British set designer, the restaurant is like finding a piece of Provence in the heart of Ubud's Jl Hanoman. The funky old wooden furniture and wonderful stone flagged walls and floors make for a design delight. It's like being in an old Tuscan farmhouse in the tropics. The flowers on the tables and a relaxing ambience create a great place to spend an afternoon. One room even has very welcome air conditioning – a rare treat in sultry Ubud.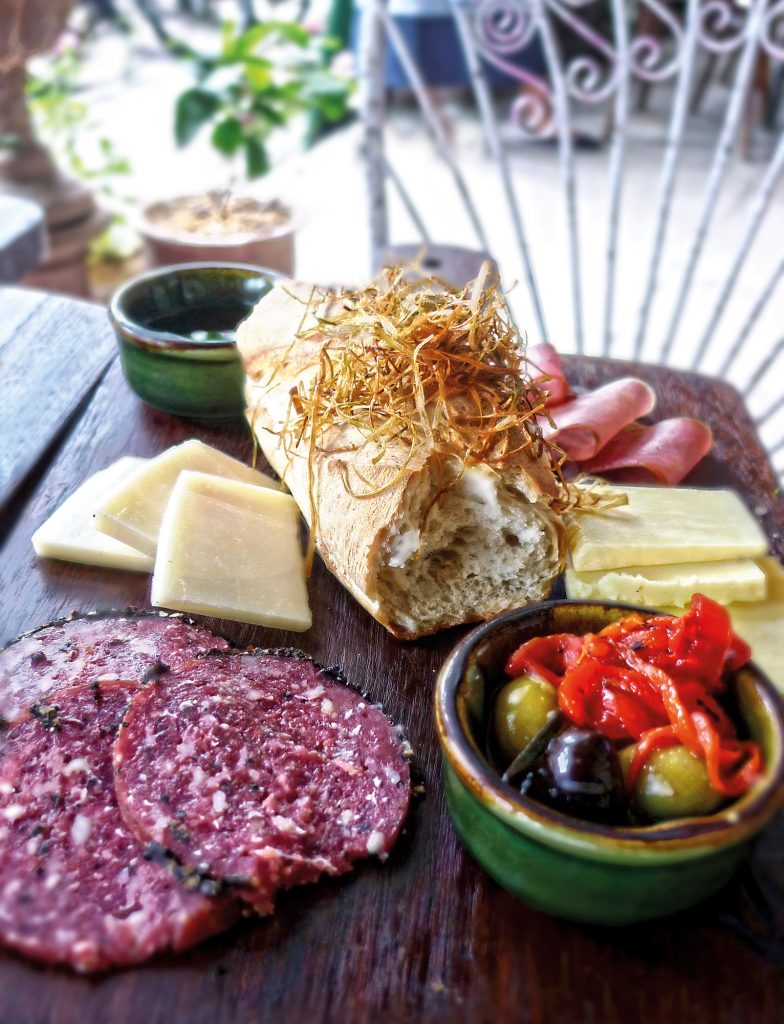 Mediterranean and French favourites dominate the menu and this is the place to come to find all your foodie favourites that aren't lurking in a raw restaurant. French Onion Soup, Crème Brulee, Gambas (prawns) cooked in Olive oil and garlic served with freshly ripped baguette, a perfect Macaroni Cheese baked with parmesan, some interesting lamb and steak dishes, great cheese plates and roasted vegetable salads. The pizzas are some of the best in town. Daily specials can be found on the blackboard and while it is not aimed at vegetarians, they will always find something suitable on the menu.
Their cheese platter comes with some simply irresistible baked peppers, sun dried tomatoes, proscuitto, salamis and, of course, great cheeses. You can't beat this with a glass of wine or two from their interesting and well priced wine selection. The crème brulee and mille feuille or hmmm, maybe the chocolate soufflé for dessert.
Kebun Bistro
No. 44, Jalan Hanoman, Ubud
+62 361 780 3801
www.kebunbistro.com
---
Bebek Tepi Sawah
Out by the ricefields, on the road to Goa Gajah, Tepi Sawah has one speciality. Their crispy duck is one of the best in (or out) of town. While they have lots of other dishes, it is the crispy duck that draws the crowds.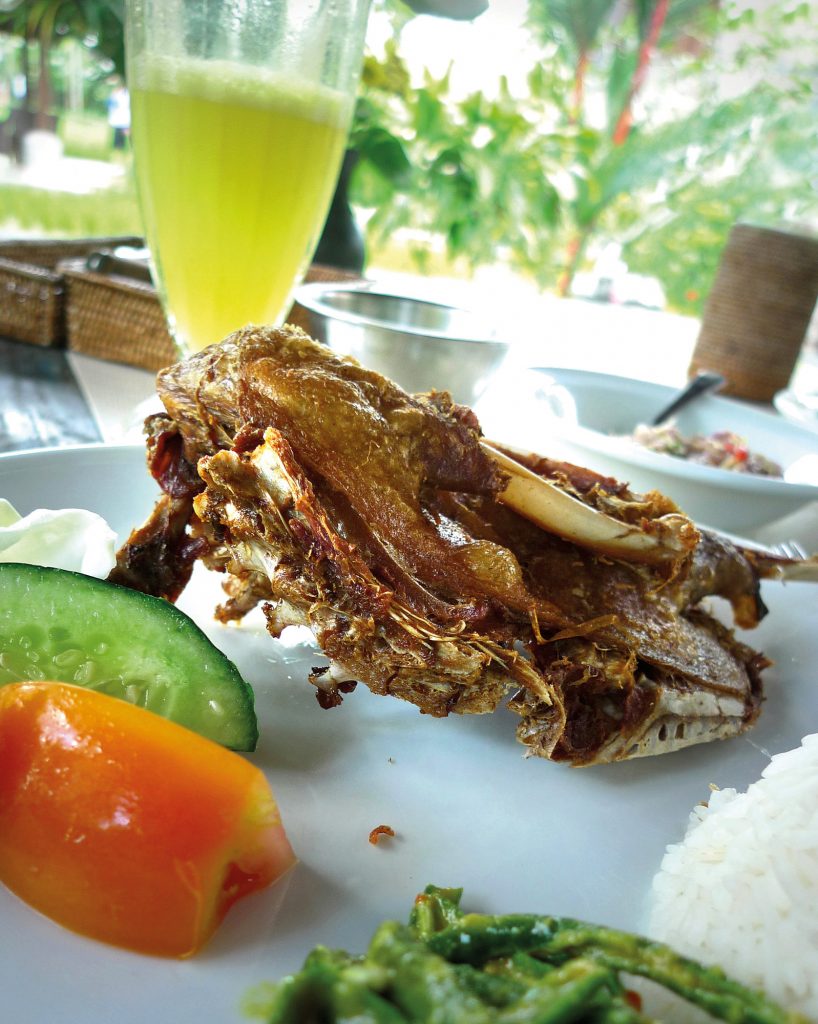 Seated in your own private bale, looking over a little patch of bright green rice seedlings, you can relax while enjoying their specialty. Although they have regular seating as well, nothing beats a relaxing private bale, when you can lounge on cushions, while enjoying the sights.
While it looks like hell, the duck tastes like heaven. The duck, first boiled with herbs to a succulent tenderness, is then deep fried in hot oil to a delicate crispiness and served with a range of Balinese vegetable salad, sambals, and freshly cooked white rice. Coffees and cold beer is available as well as fresh juices.
Bebek Tepi Sawah
Jalan Raya Goa Gajah, Ubud
+62 361 970 388
www.bebektepisawahrestaurant.com
[mappress mapid="16″]