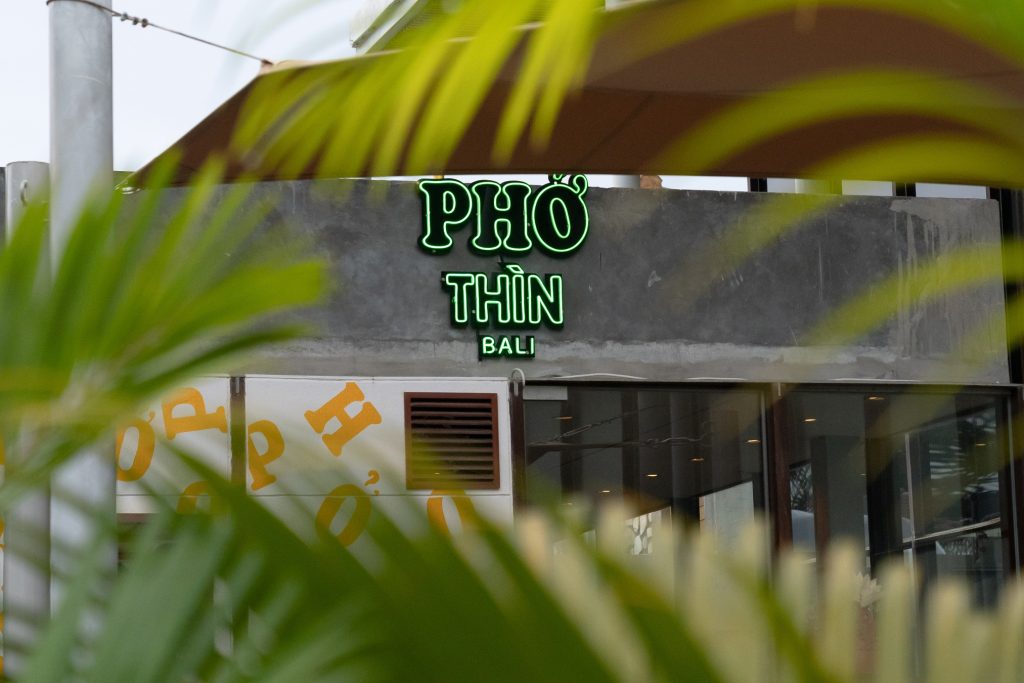 If you're looking to enjoy a warm and comforting meal, a bowl of delicious pho is always a great idea. Lucky for you, there's a great restaurant on the island that serves up authentic Northern-style Vietnamese pho. Introducing Pho Thin Bali, a cosy and vibrant eatery that serves up this iconic Vietnamese dish from an original recipe from Hanoi founded by Mr. Thin.
As one of, it not, the most popular dishes originating from Vietnam, this soup dish with its savoury broth, luscious rice noodles, aromatic herbs, and meat have earned its reputation as a dish that reigns supreme, commonly served in households, food stalls, and restaurants country-wide. The original Pho Thin was established back in 1979 in Hanoi, Vietnam, by painter turned pho-making legend, Nguyen Trong Thin, or simply Mr. Thin. After more than four decades, Pho Thin finally brought over its legendary pho recipe to Bali, opening its first outlet in 2018.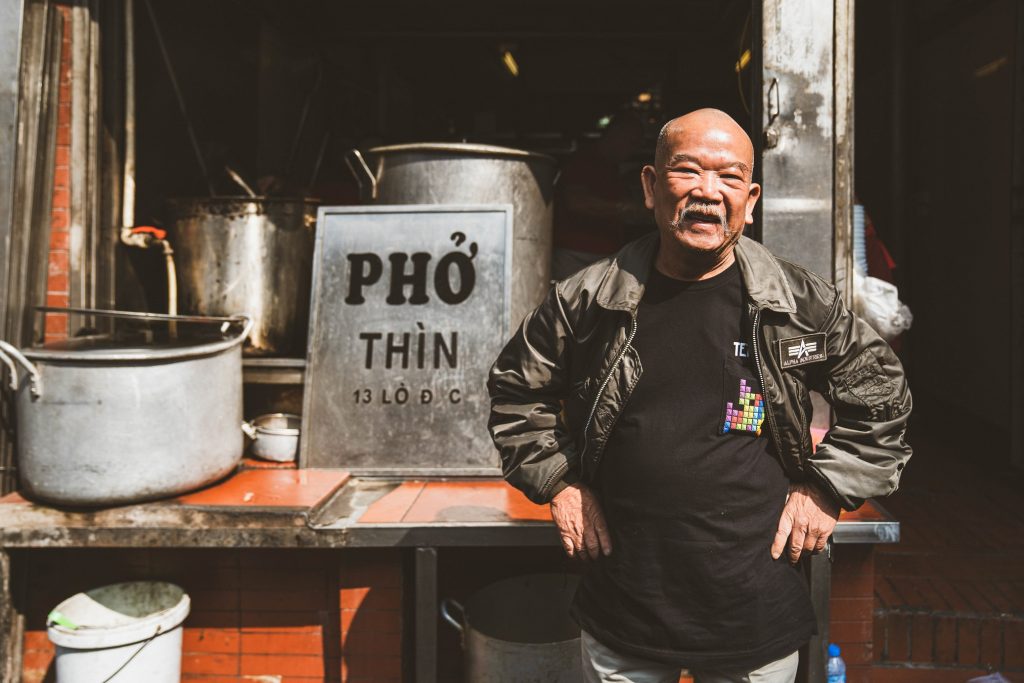 Located amidst Berawa's eclectic culinary scene, Pho Thin Bali boasts a lively hotspot featuring a sleek and minimalistic design, with hues of white, green, and yellow, accented by concrete and wood, exuding a calming ambience.
While Pho Thin solely focuses on pho, guests can expect not just any ordinary pho. Their lip-smacking bowl of pho or pho with beef features silky-smooth rice noodles, freshly-chopped green onions, fragrant coriander, and thinly sliced beef steak, all submerged in a simmering broth that's cooked for 12 hours using beef bones. Pick up your chopsticks and spoon on each hand as you dig into the light yet pleasing flavour profile that is wonderfully savoury with a hint of sweetness and citrus.
You can also order add-ons to your pho with half-boiled eggs and crispy fried bread sticks known as quay, while condiments such as chopped chilli and garlic are also provided. However, to experience authentic pho in its truest form is to just relish in the noodles, beef, vegetables, and exquisite broth. The beverage offerings include a range of soft drinks and beers available, while soft-serve ice cream presents the perfect palate cleanser after a savoury meal.
To those not privy to the knowledge of pho, there are two distinct styles of pho – the Northern-style and the Southern-style. The Southern-style pho has a thicker broth, featuring bean sprouts, basil, and various meat parts.
Since opening its flagship Bali outlet, Pho Thin Bali has branched out to three additional locations across the island, including the Dewi Sri outlet in the bustling Denpasar to the expansive location in Jimbaran, and another one near the Ubud centre.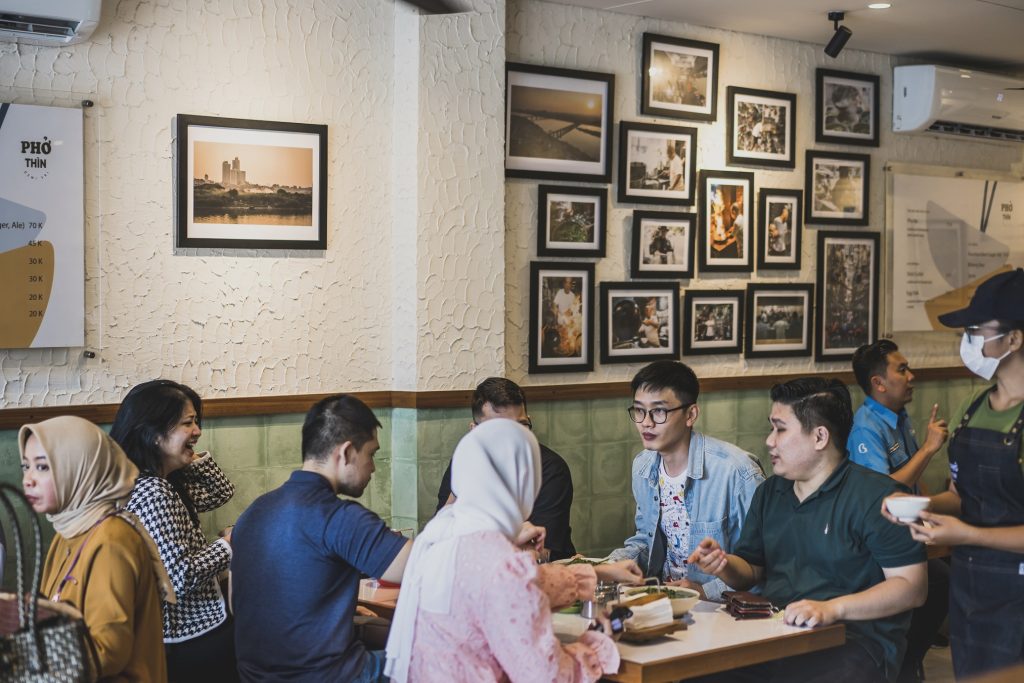 For more information, check out their official Instagram page @pho_thin_bali