If Kuta – Legian tends to attract youngsters grabbing any available cheap drinks while enjoying mainstream dance music, Seminyak typically pulls in a more mature, refined group of party goers.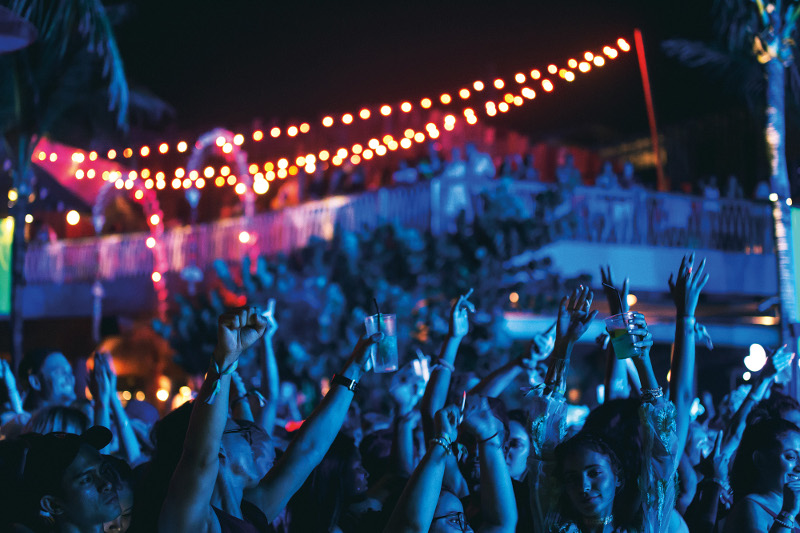 Let's start at Double Six Beach. If you still want to hangout near the beach after sunset, Cocoon transforms from a beach club into a relaxing spot under the stars. The swimming pool as the centrepiece will fill up the venue with neon colour and soft candle light to create the intimate mood. Just next to it, Sling Bar inside of Double-Six Luxury Hotel is a perfect combination between sight, sound and taste. Open until midnight, the bar serves a collection of the finest Martini concoctions, dark spirits and an extensive Champagne list. A short walk along the beach you will find La Plancha offering tasty grills and Spanish cuisine to be served on mini tables around beanbags on the sand.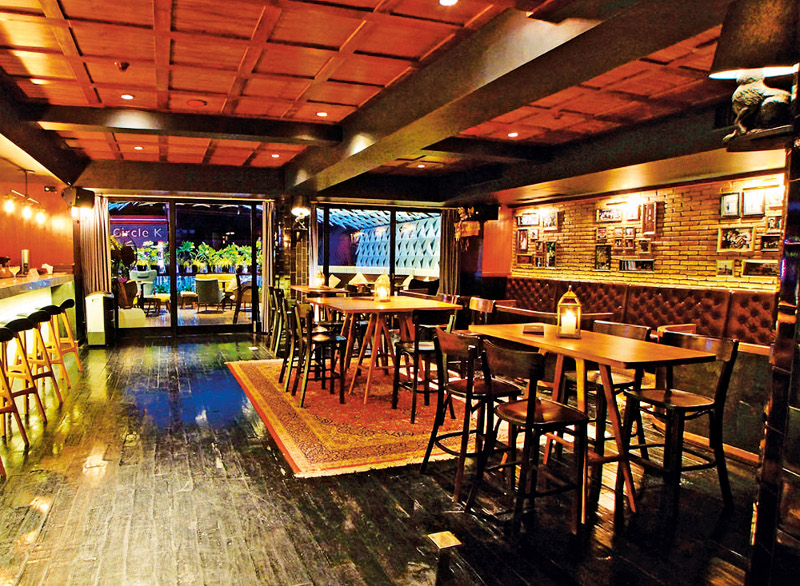 A bit far from the beach, Club Jenja presents a new experience of nightlife in a one-stop evening entertainment realm. With DJs spin Hip Hop, RnB and tech house, the club marks the party from 10 PM until dawn on Wednesdays until Saturdays. Playing different genre, Ryoshi on the main street of Jalan Raya Seminyak is popular with live jazz performance. You can expect regular gig jamming in three nights a week, including a well-known trumpet player, Rio Sidik.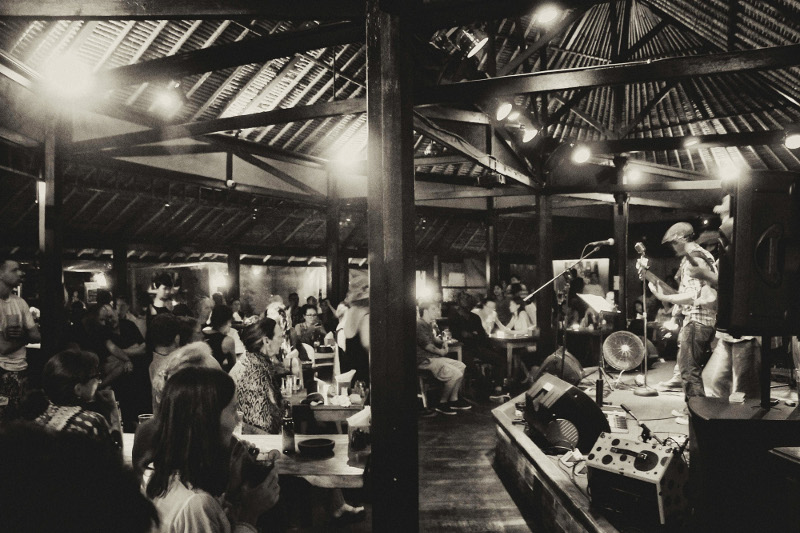 If you keep walking down the road of Jalan Raya Seminyak, you will find so many sports bars and pubs offering reasonably priced cocktails and happy hours between 7 to 9 PM. Turning right at the first intersection, the street gets busier and louder. Jalan Camplung Tanduk or better known as Dyanapura street offers different vibe to attract men looking for "the alternative lifestyle". Gay bars are standing in a row with nightly drag shows, go-go dancers and shower show. Either Bali Joe, Mixwell or Bottoms Up, all are always full all the time and get even more crowded after 11 PM. Watch out for pick pockets! Just across the road, OPIVM seduces all-night clubbers with a bit more exclusivity to enjoy typical house music and techno until 4 AM.
As you continue waltzing the street, Miura Pintxos Bar & Grill will transport you to the heart of a Spanish coastal town with a relaxed and friendly take on casual dining. On the second floor, Kinky Tiki Bar serves decent cocktails and mocktails in a rooftop terrace bar. A pool table and a tabletop foosball table adds the fun of the place as well as the live music band. Before reaching at the beach, Moonlite Kitchen & Bar provides an incredible view over a calm wave of Double Six Beach at night. This venue is quite upmarket, but equal to what you will get. To set a sultry tone for elegant dining, live acoustic music performs on the stage every night playing best top 40 songs until 10 PM.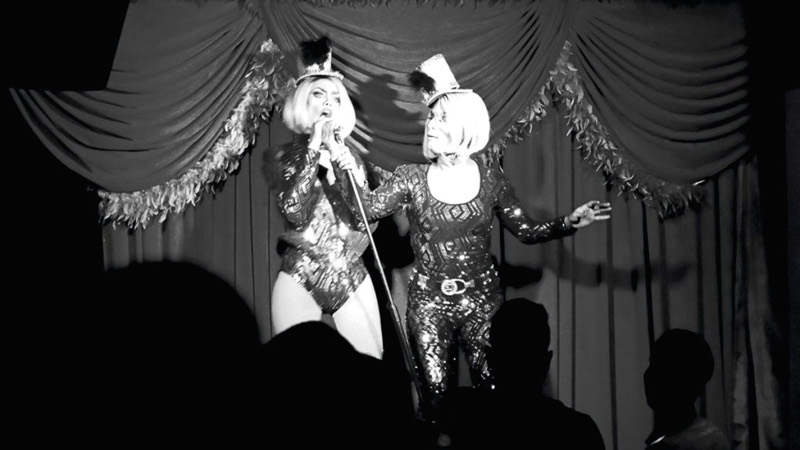 To avoid Seminyak's traffic, you can make a short cut via quiet road of Jalan Drupadi to Jalan Kayu Aya (Oberoi Street). However, you still can't duck away from the worst traffic of Seminyak in this area. Thus, walking is advisable. The first thing you will notice is the signature outfits of Red Carpet Champagne Bar staff at the corner of the street. With a splashy sexy vibe, this venue is dedicated for the upmarket society. They have Asia's largest champagne collection, ranging from IDR 1.3 million and all the way up to USD $ 3400 per bottle. Just 5 minutes' walk, Single Malt is a home to serious liquors as it is also a candy store for whisky lovers. Sitting inside a Great Gatsby inspired interior, you can have some shots of about 60 different types of whiskies and single malts. Continue straight through the road, KUDETA is Bali's most hyped venue offering a huge open-air terrace fronting a golden sand beach of the island's southern coast. Attracting hip movers until around 2 AM, this spot is a legendary party zone that draw massive crowds of revellers.
About 800 metres to the north, at the end of Jalan Kayu Aya, you will arrive at Jalan Petitenget. This area has become the centre of the island's clubbers with nightclubs are more sophisticated and glamour. Sea Vu Play is an outdoor tropical venue in the neighbourhood offering a perfect place to wind up your sunny memories of the day. Surrounding with a relaxed and fun-filled environment, you can chill with local DJ music scene and let the party takes you up by dusk. Less than 10 minutes' walk, Potato Head Beach Club is a well-known venue hosting international parties. As one of Seminyak's best destinations, this club welcomes more than 2,000 guests daily until around 2 AM, making them a 'must-do' on any travellers' itinerary. Just next to it, the centre of mixology Akademi Bar at Katamama's lobby puts you in front of the most innovative cocktails available on the island. Its sleek décor and forward-thinking design with cocktail books piling up on the table attract cocktail enthusiasts to sit and sip until 1 AM.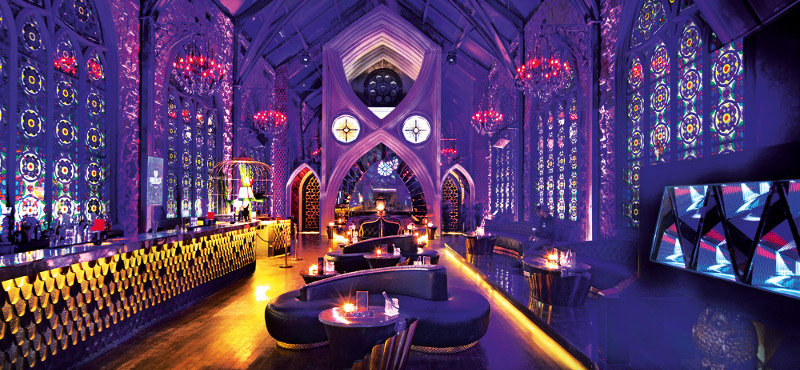 Back to the main street of Jalan Petitenget, Woobar inside of W Bali Seminyak will take you to a total cosiness of a vibrant 'see and be seen' experience. A late-night session throws regular world-class gig featuring resident DJs and international line-up to move your feet all the night away until around 1 AM. Just across the road, Paris Cat Jazz Club flips the vibe into a jazzy environment with live music starts jamming from 7 PM from Wednesday to Sunday. Not just limited to Jazz, the club also invites international live acts from Latin fusion to RnB. Another 10 minutes' walk along the road, Frestro & Bar serves artisan gourmet cuisine and an alternative spot for a late night after party drinks. For ladies, on Fridays and Saturdays between 8 to 10 PM, get 3 selections of unique cocktails, tropical martini, breakfast martini and espresso martini on the house! What's more fun than free cocktails? Just next to it, Mirror Lounge & Club is welcoming the Seminyak's night owls with stunning interiors of Gothic cathedral from Thursdays to Saturdays starting at 11 PM onward. DJs spinning Hip Hop and RnB to entertain local socialites and expats raving the towering ceilings. Please be advised a dress code applies to access this venue.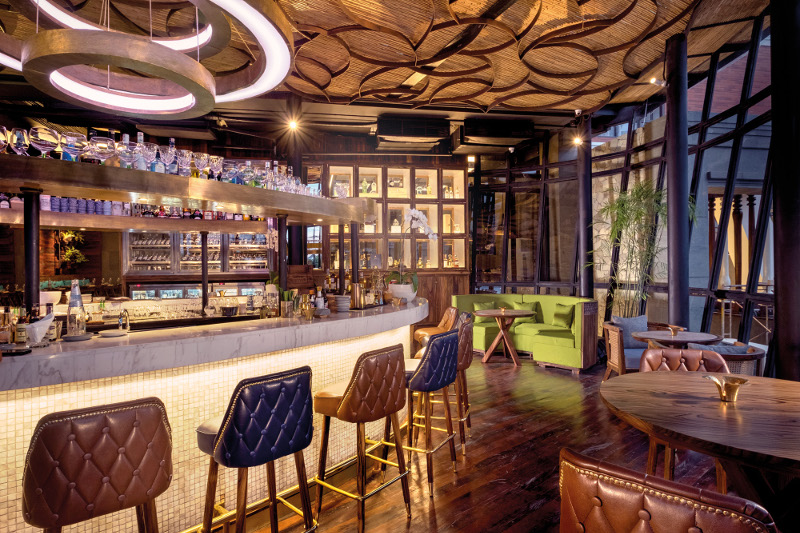 If you are into oriental stuff, Moon Rabbit Dim Sum & Liquor Bar offers a huge selection of Cantonese dim sum and authentic Chinese cuisines to be enjoyed around Chinese ornaments, while live DJ performance is available every Friday and Saturday starting at 10 PM onwards. If you are into a late-night pizza and care for a bit of disco, Da Maria should be on top of your first list. There is a bit of European approach into the night session, as a constant remember that most of the time dinners can continue into dancing. At the very end of Jalan Petitenget, 40 Thieves is hidden behind the curtain and up the stairs of Mad Ronin restaurant. You can go ahead step into the speak-easy NY style bar and have some of Bali's best selection of spirits until 2 AM.