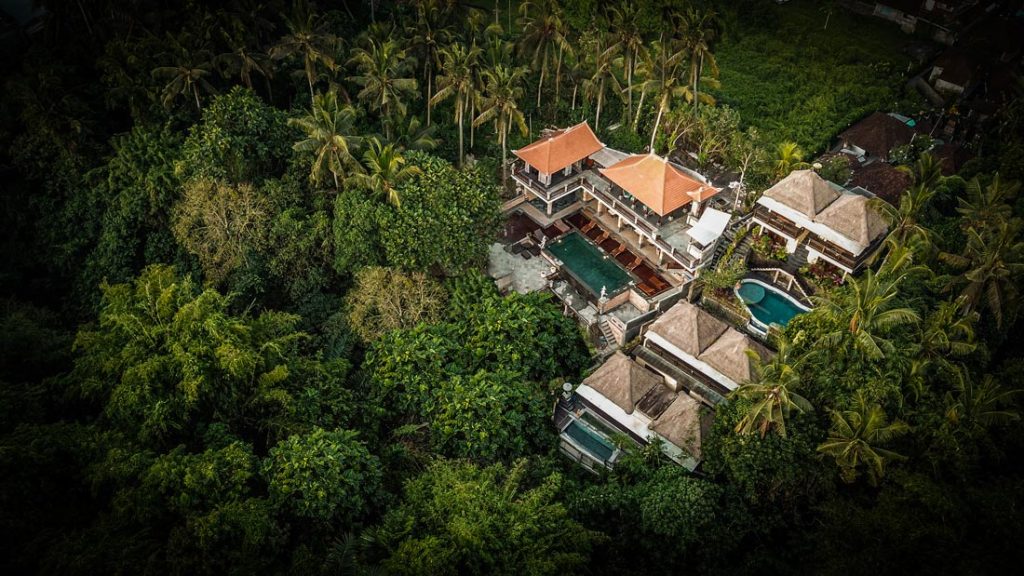 The Pari Sudha is a boutique accommodation in the village of Petulu, just north of Ubud town, that exudes the nostalgia and pace of Bali's yesteryears.
In the early days of Bali's burgeoning tourist scene, travellers would find refuge in a local family compound, a homestay. Here — between their travels around what was then mostly forest, farmland and empty beaches — they would be made to feel at home by their resident hosts. A connection is made, a personal connection, of friendship and family. To say 'When in Bali, do as the Balinese do', would certainly have applied back then.
Of course, times change, scenes change and tastes change. Whilst homestays have their part to play, they now compete with the comfort and convenience of new and modern destinations. Bridging the gap is The Pari Sudha, a unique accommodation that has found a way to revamp the homestay concept to meet the needs and tastes of today's guests whilst retaining a classically Bali, family-style charm.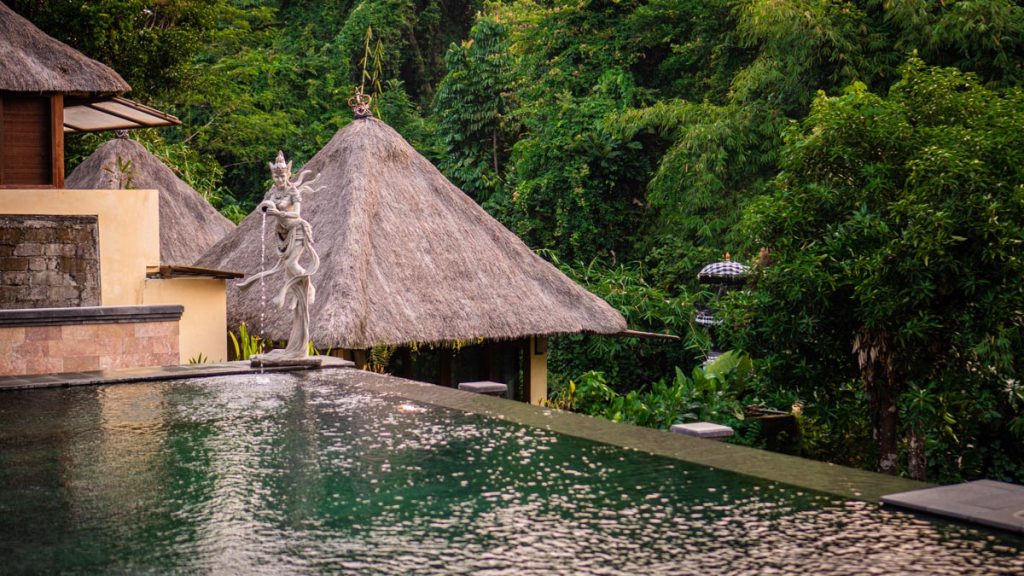 In Petulu, only a 5-minute drive from the centre of Ubud, The Pari Sudha welcomes you into its 'village'. As you arrive, you'll pass the homes of local residents, and without borders between, you'll be part of the neighbourhood. The 'homestay' sits on the edge of the valley, with a perfect vista of thick, lush forest — five-star views! There are two spacious infinity pools and a traditional 'Joglo Lounge' made for reading and relaxing, all looking out to this canopy of trees, and enjoying the fresh, clean Ubud air.
There are eight bungalows that cascade down the valley walls, with thatched roofs and homey Bali-style interiors. There are four categories available, including Holy Retreat, opening into a semi-private lagoon pool; Forest Labyrinth, with private balcony and bathtub; Pool Access; and Forest Retreat, a tranquil escape with a spacious, jungle-view balcony. Each room is provided with amenities from Sensatia Botanicals as well.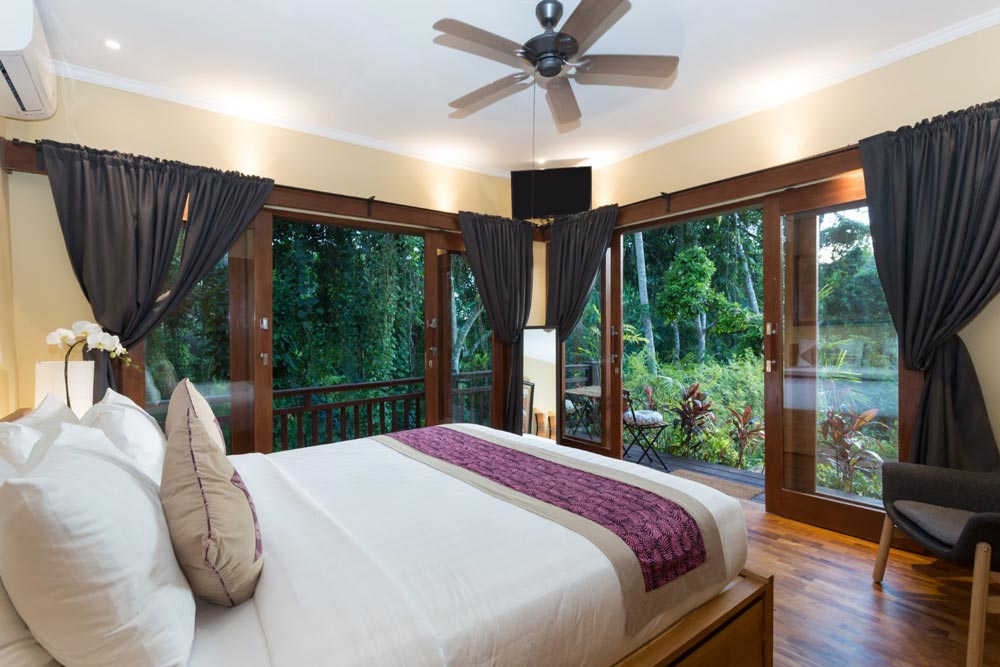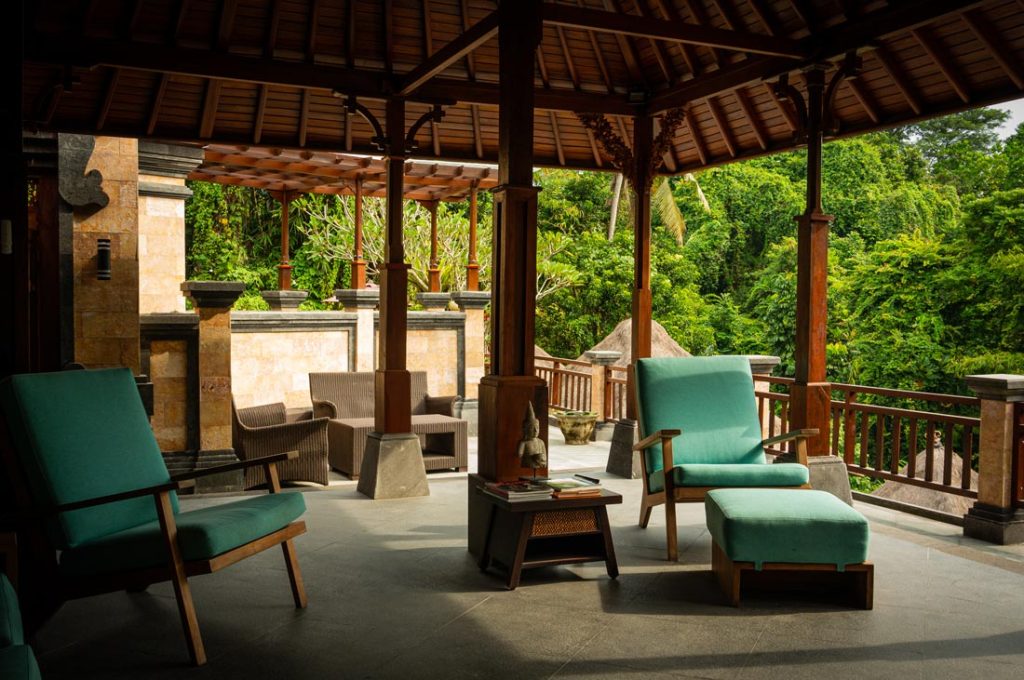 Adding to the family atmosphere, the staff at The Pari Sudha are hired from the local village, this includes the skilled therapists of their open-air massage pavilion. But most importantly, at Sandaran, the in-house restaurant, two Balinese mums lead the kitchen, serving hearty, homemade food to great taste and quality.
Cosy and charming with its and community-style approach to accommodation, The Pari Sudha aims to provide comfort in more ways than just amenities and facilities. Run by a Balinese family, there's an understanding that sometimes guests want to experience a 'feeling', an atmosphere, one that says to them, 'Yes, this can only be Bali'.
The Pari Sudha
Jl Raya Petulu, Br. Petulu Desa, Ubud
+62 361 9086 147
theparisudha.com